SAG Awards 2015 Buns Trend
Poll: Which Red Carpet Bun Was Top-Knot(ch)?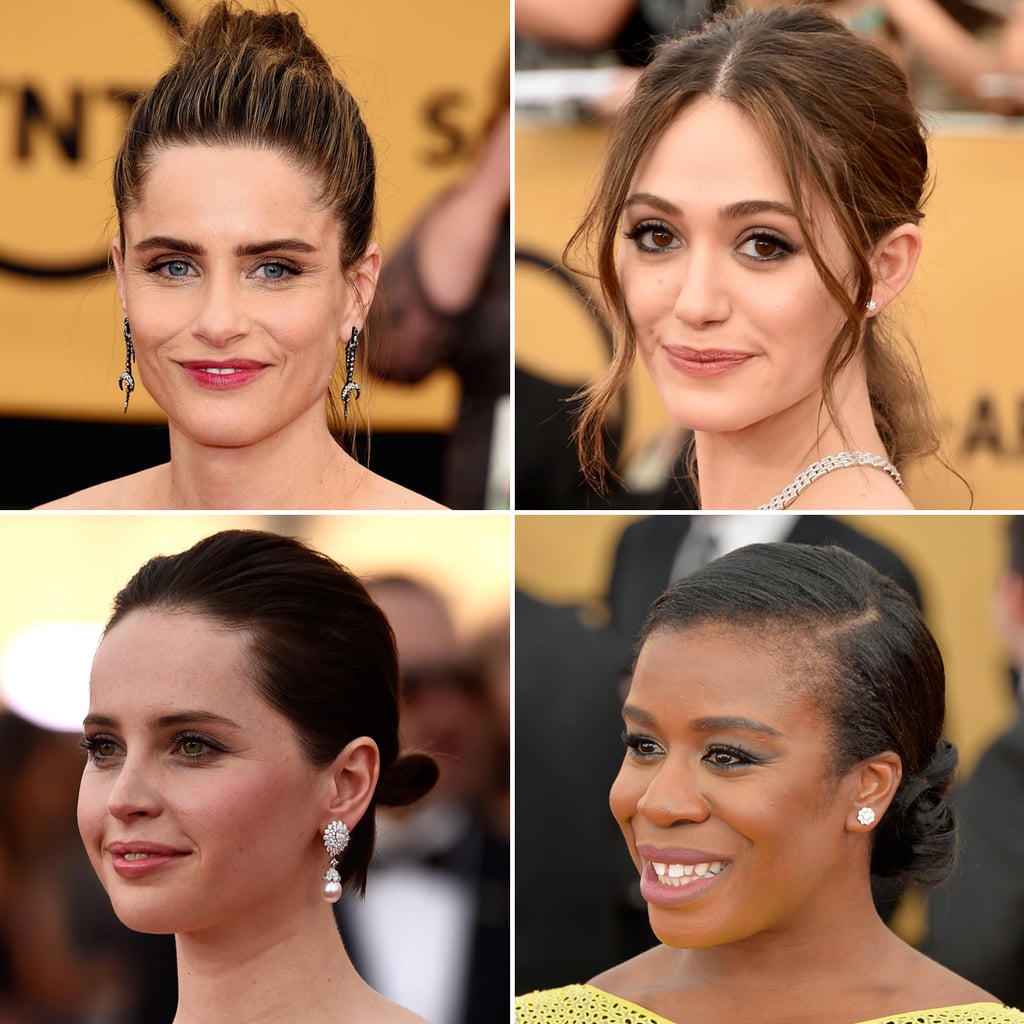 A wise man once said, "My anaconda don't want none unless you've got buns, hon." While we can't attest to the type of buns Sir Mix-A-Lot was talking about, we have to admit that the chignons, buns, and twists on the SAG Awards red carpet were worth singing about! From Emmy Rossum's wispy, romantic knot to Felicity Jones's sleek style, the bun (or variations of it) stood out as a top red carpet trend. See more angles of these 'dos here, and tell us: which celebrity pulled off this simple hairstyle best?