Semen Facial Tutorial
Beauty Blogger Takes Natural Beauty Too Far, Recommends a Semen Facial
Let us be clear: when we discuss facials in the beauty industry, we're not referring to the sexual act of the same name. Nope, we're just talking about visiting an esthetician or treating ourselves to a luxurious skin care treatment. However, according to beauty blogger Tracy Kiss, these homonyms can both be great for your complexion. (Don't worry, we checked — April Fools' Day is still in April.)
Kiss, who has struggled with rosacea her whole life, claims that her even, glowing skin is all due to a daily semen facial. (Skip ahead to 7:30 in this lengthy video for the meaty part of the tutorial.) The single mother of two receives her "donation" from a friend in a tiny plastic container. She is quick to clarify that she is "not involved in the semen extraction" but applies it immediately to ensure that it's as fresh as possible.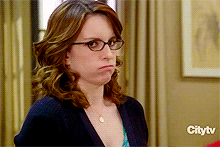 Kiss remains clinical throughout the video, but the longer you watch it, the more you feel like Kiss is trolling you. For example, she suggests getting it delivered directly from the source onto your face if "you want to turn it into a relationship thing." As for the actual benefits, she claims "semen builds babies and they come out soft with beautiful skin," so that's why it's so hydrating. We're pretty sure that's not how it works, but OK.
Kiss dips her fingers directly into the semen to apply it . . . cotton pads are too absorbent. She takes her time on this step, gently massaging it into her skin and showing off the stringy consistency. (This is when we wanted to stop watching but bravely soldiered on in the name of science and beauty.) Kiss advises keeping fragrance diffusers around during the treatment if you don't enjoy the "tang" of the scent, which she has no aversion to. Once her skin has dried, she wipes it clean. So, ejaculate is more of a mask than a facial — let's be technical here.
Come on. We're all for natural beauty around here, but is it really so difficult to just slather coconut oil on your face and call it a day? We're pretty sure that even if facials are a regular part of your sex life, your man would find this to be an absolutely bizarre skin care ritual. We won't be on our knees begging to try this anytime soon.