Sephora Dry Clean Brush Spray Review
Sephora Is Launching Dry Shampoo For Your Makeup Brushes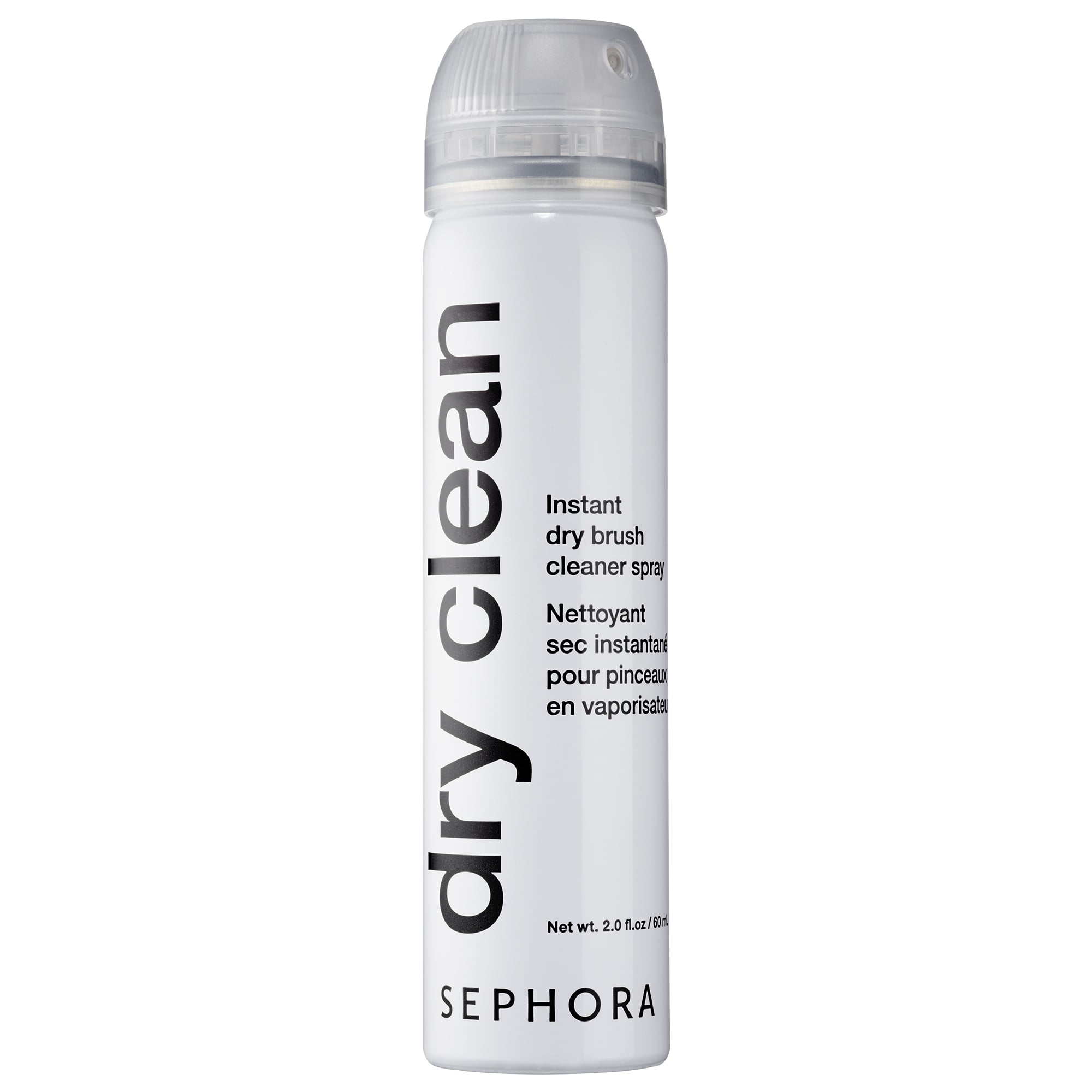 I will admit when it comes to cleaning my makeup brushes, I am pretty damn lazy. This is probably not something you want to hear from a beauty editor, who is supposed to be a leader in hygienic grooming habits. So at the top of my Spring cleaning #goals list is developing better habits with my tools. Thankfully, Sephora is launching a product in April that will make this incredibly easier to do. The megachain created a portable two-fluid-ounce Dry Clean Instant Dry Brush Cleaner Spray for bristles.
Let's break down what this magic mist does. You can spray the alcohol-free formula onto your tools and immediately use them after — there's no drying time. That means you can use one product or color and then switch to another within seconds. We tried this with a medley of formulas, including foundation and blush, and were happy with the results. It does feel slightly balmy at first, but if you wipe the bristles off on a clean tissue or the back of your hand and wait about a minute, the brush returns to its original state.
Note that it does have a fruity scent, but that might be necessary for those really old brushes. While you have to wait until next month to snag it for $14, you should get it on your shopping radar now.
Product Credit: Karen Kane necklace, Joomi Lim chain, Vita Fede & Fallon bracelets, Juliet & Co, Adornia, CC Skye, MIRLO rings, Vita Fede and Rue Gembon earrings