Should I Use Cleansing Oil?
The 1 Popular Beauty Product That Could Be Ruining Your Skin
As POPSUGAR editors, we independently select and write about stuff we love and think you'll like too. If you buy a product we have recommended, we may receive affiliate commission, which in turn supports our work.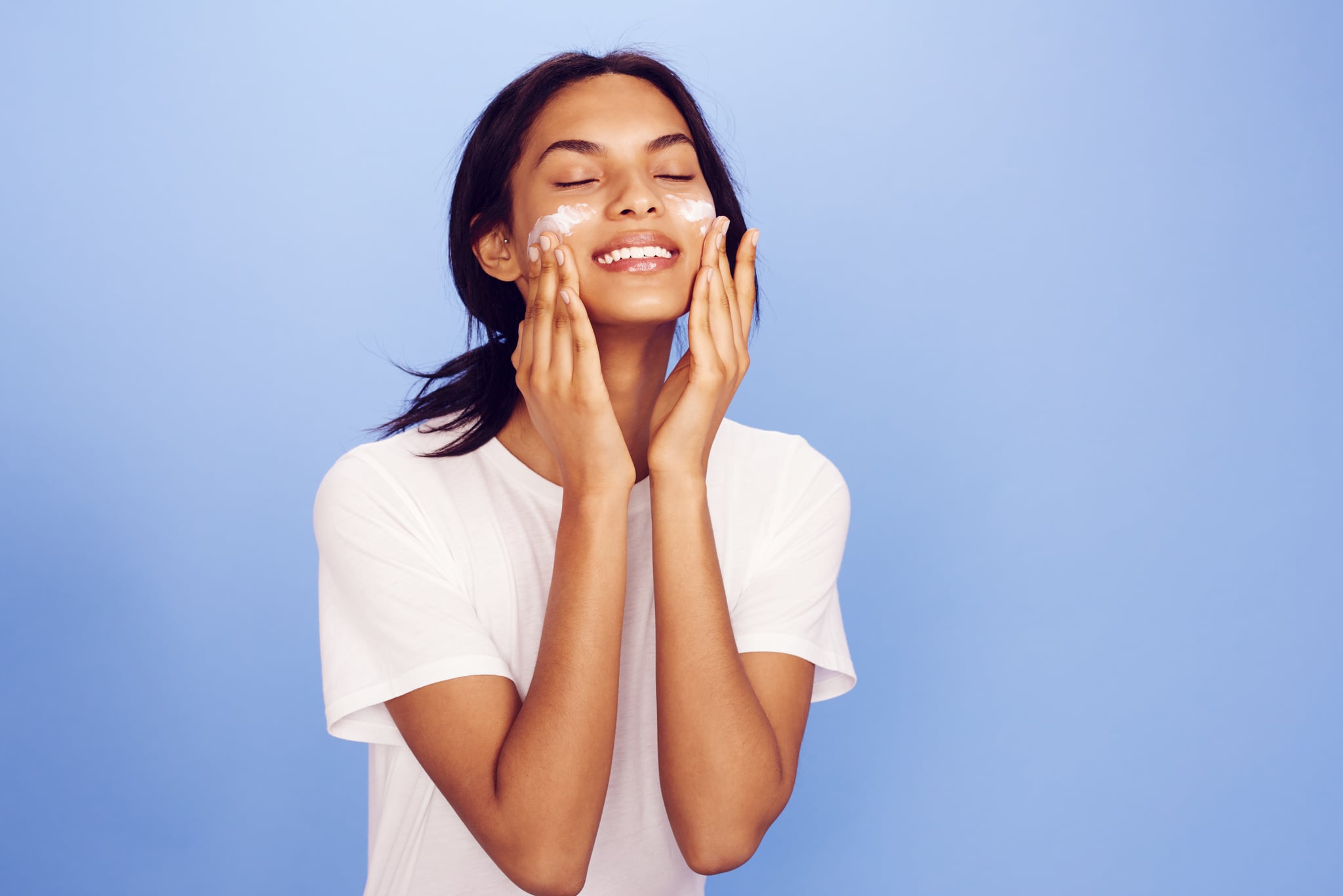 In recent years, oil cleansing has surged in popularity, with many acting as if it is the holy grail of skin care techniques. To be fair, washing one's face with oil can have incredible benefits, including a hydrated complexion, a reduction in (or total disappearance of) blemishes, and a lit-from-within glow. But according to Kazumi Toyama, global SK-II senior manager of technical marketing and scientific communications, cleansing oil is not necessarily the cure-all method many believe it to be.
"Cleansing oil is very good at removing lots of oil," she explained. "But it's not so good for the skin." Kazumi found that in her research of Japanese consumers, women were not properly using this type of cleanser and were completely stripping their complexions of all natural oils. "The way they are using the cleansing oil, it's like, 'Oh, no, no, no.' It dries out the skin."
That's because the very mechanism that makes this type of cleanser so effective also makes it potentially harmful. Think back to your high school chemistry class. Do you remember learning about solubility, or "like dissolves like"? Oil and water do not mix (think of a bottle of salad dressing), but two kinds of oil will easily mix, which is what happens when you're applying cleansing oil to your face.
The specially designed product dissolves sebum and then emulsifies so it's easy to remove with water. However, if your face feels dry and tight after oil cleansing, you've overdone it. Not only will removing all that moisture from your skin dry it out (duh!), but it will also make your complexion look dull, sallow, and wrinkly, and can even cause breakouts.
If you're a new convert to oil cleansing, let your skin be your guide. A formula specially designed for this, like SK-II Facial Treatment Cleansing Oil ($70) (vs. DIY with carrier and essential oils), should not leave you with a sensitive or stripped sensation. Use three pumps of product to start with and massage it into dry skin using circular motions. You will see the texture transform from an oil to a milk — after it's fully emulsified, rinse your face with water. At this point, your complexion should feel soft and dewy, never squeaky clean (if your face feels a bit tight, use less next time you cleanse).
It's essential that you finish your cleansing ritual by adding additional "good" hydration to your skin via an essence or moisturizer. This will ensure that your complexion doesn't dry out or retaliate by overproducing sebum. Shop the best cleansing oils for your skin type here, then learn about why you should try an essence.
Travel and expenses for the author were provided by SK-II for the purpose of writing this story.