POPSUGAR
/ sponsored by /
Sally Beauty
Should I Use a Cream-Based Shampoo?
Switching to a Cream-Based Shampoo Transformed My Curly Hair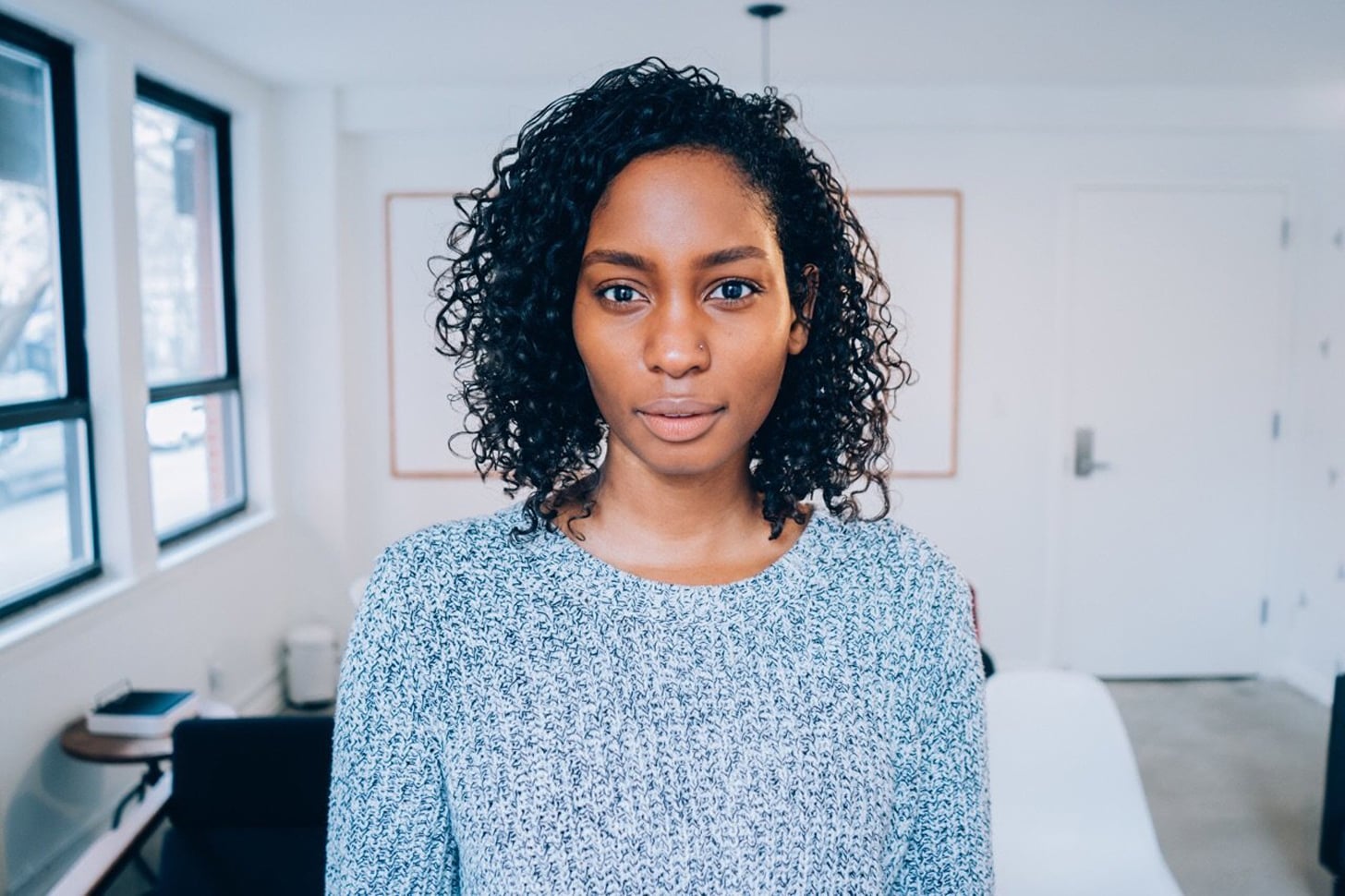 Image Source: Deen Bedeau
Do you have cherished moments in your life you can so vividly remember where you were and what you were wearing that it feels like yesterday? Yeah, me too! I have many, but oddly enough, this memory revolves around a shampoo. A total mane changer guaranteed to give good hair day every day. Little vain are we? I'm a woman, sue me!
I was on the hunt, scouring the internet for a new shampoo that didn't leave my hair feeling like a Brillo pad. I wanted something less harsh because I work out pretty often and shampoo just as much. I also wanted a product that wasn't full of sulfates and silicone, which is essentially every curly girl's worst enemy. About an hour goes by, and I find nothing. I felt defeated, a little at a loss, and then, BOOM! I came across a site with information on the best products formulated for every hair type, from long and limp to kinky and coarse. Judging by my hair type, the site recommended I invest in a cream-based shampoo, which I didn't fancy at the time. My OCD requires a non-negotiable need for my scalp to feel squeaky clean. I pondered the idea, and this quote popped in my head: "You can't expect different results doing the same thing you've always done." So, I made the decision to swap out the luscious lather for the creamy shampoo.
After my first shampoo session, I was HOOKED, I mean . . . talk about holy grail.
Cream shampoos are recommended for those who have naturally dry, brittle hair like me. It's formulated to nourish, condition, and strengthen, while gently removing dirt and pollutants from the hair. I always read the ingredient label before purchasing any new products because those components will be directly penetrated into your strands, which is vital for maintaining proper nutrients and care for the hair to flourish. So if you see sulfates / alcohol / silicons / animal testing? Use the flick of ya wrist, and search for a new product. My eyes lit up like a kid in a candy store when I discovered this cream-based shampoo was free of all harmful ingredients.
Win-win!
After my first shampoo session, I was HOOKED, I mean . . . talk about holy grail. The shampoo is so smooth and milky that a little goes a long way. It gives my hair an instant quench, which almost never happens without having to use half a bottle of conditioner to soften up my strands and redistribute moisture to prevent breakage. It gives the perfect amount of cleansing needed without being too heavy on the scalp or stripping the natural oils from midshaft to ends. My hair looks shinier, it feels healthier, and it also holds the curl better.
If you have dry, brittle, fine, limp hair, a cream shampoo might be for you. The product is golden, and my hair loves it just as much as my heart does. Long gone are the days of lackluster locks. Go forth and grab a bottle of magic — your transformation awaits.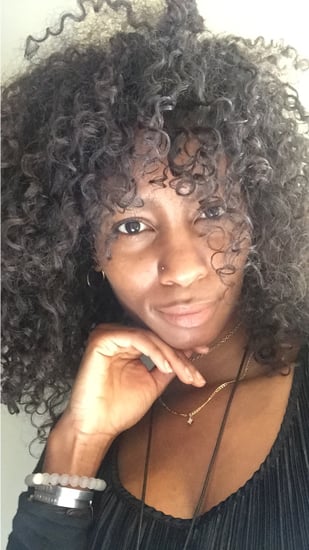 Image Source: Shani Hillian