Source: POPSUGAR Photography / Diggy Lloyd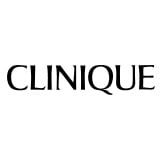 There's nothing like travel to majorly dry out your skin. We've partnered with Clinique to help you boost moisture and achieve fresh, glowing skin in-flight and on the go.
We all know that recycled plane air can do a number on your skin. All you need is a little extra hydration and you're good to go, right? Not quite.
As important as it is to ensure your skin gets the moisture it needs in-flight, it's equally imperative to consider how your skin is going to react once you land. Traveling to a different climate can change everything, from how much oil your skin produces to how flaky it can become, which in turn should determine the products you use while there for your best complexion. So whether you're traveling from the dry deserts of SoCal to humid NYC or from wet Florida to temperate Washington, we're showing you exactly how to adapt your regimen to tackle every climate change head on — or rather, face on.