Source: POPSUGAR Photography / Diggy Lloyd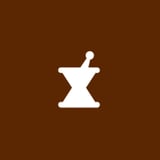 We've partnered with Perricone MD to help you preempt the first signs of aging so you can spend less time worrying about your skin and more time enjoying life.
Between forging and strengthening key relationships, building your career, discovering the world, and of course attending all of those weddings, there's no denying that your 20s are one of the busiest decades of your life. But they're also one of the most defining. What you do now lays the foundation for the years ahead — and that includes your complexion. It's never too early to start taking preventative measures in your skin-care regimen, especially considering that the steps you take in your 20s determine how your skin will look in your 30s, 40s, and beyond.
Of course, we all know that finding the time and energy to take on a rigorous antiaging regimen can be daunting, especially with your jam-packed schedule. To make it more attainable, we took three skin-damaging situations common among 20-somethings and tailored a regimen around each. Keep reading for a go-to guide on how you can fight the first visible signs of aging without slowing down your active lifestyle.