St. Ives Cleansing Stick Review
Trust Us: You Want These St. Ives K-Beauty-Inspired Cleansing Sticks in Your Gym Bag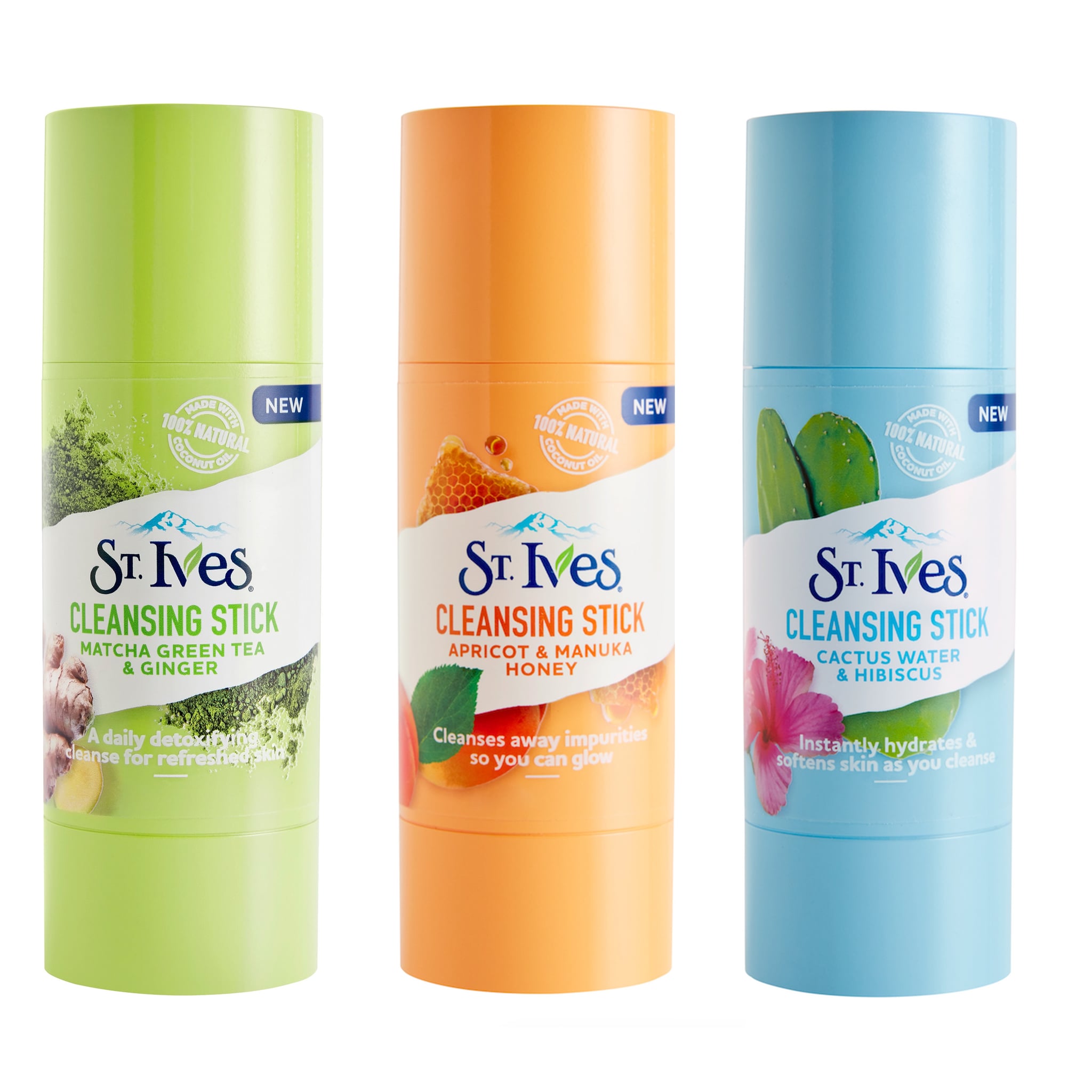 Liquid skin care isn't going away anytime soon — in fact water-infused beauty was just named one of our hottest trends of 2018. But sometimes, life — or TSA guidelines — prohibits you from going the water route. Sure, it would be nice to fill your beauty bag with two cleansers, a toner, and a glycolic acid peel, but that's far from realistic. Luckily, St. Ives has just released on-the-go, liquid-less Cleansing Sticks ($10) — and you're going to want these tubes all over your life.
If you follow K-beauty, you're probably in the know about the cleansing stick trend. Over the past few years, we've seen a slew of sticks practically become an entire category of skin care. Aside from being travel safe, these chubbies are usually made of natural oils. As K-beauty guru and Soko Glam founder Charlotte Cho told us, this option "removes makeup really well and serves as an almost two-in-one double cleansing stick."
The creation of this St. Ives rinse eliminates the need for us to have to order such viral products online and wait for pesky shipping times. Now, we can just pick one of these up at the drugstore on the way to the gym, airport, or wherever we don't want to be bogged down with extra liquids.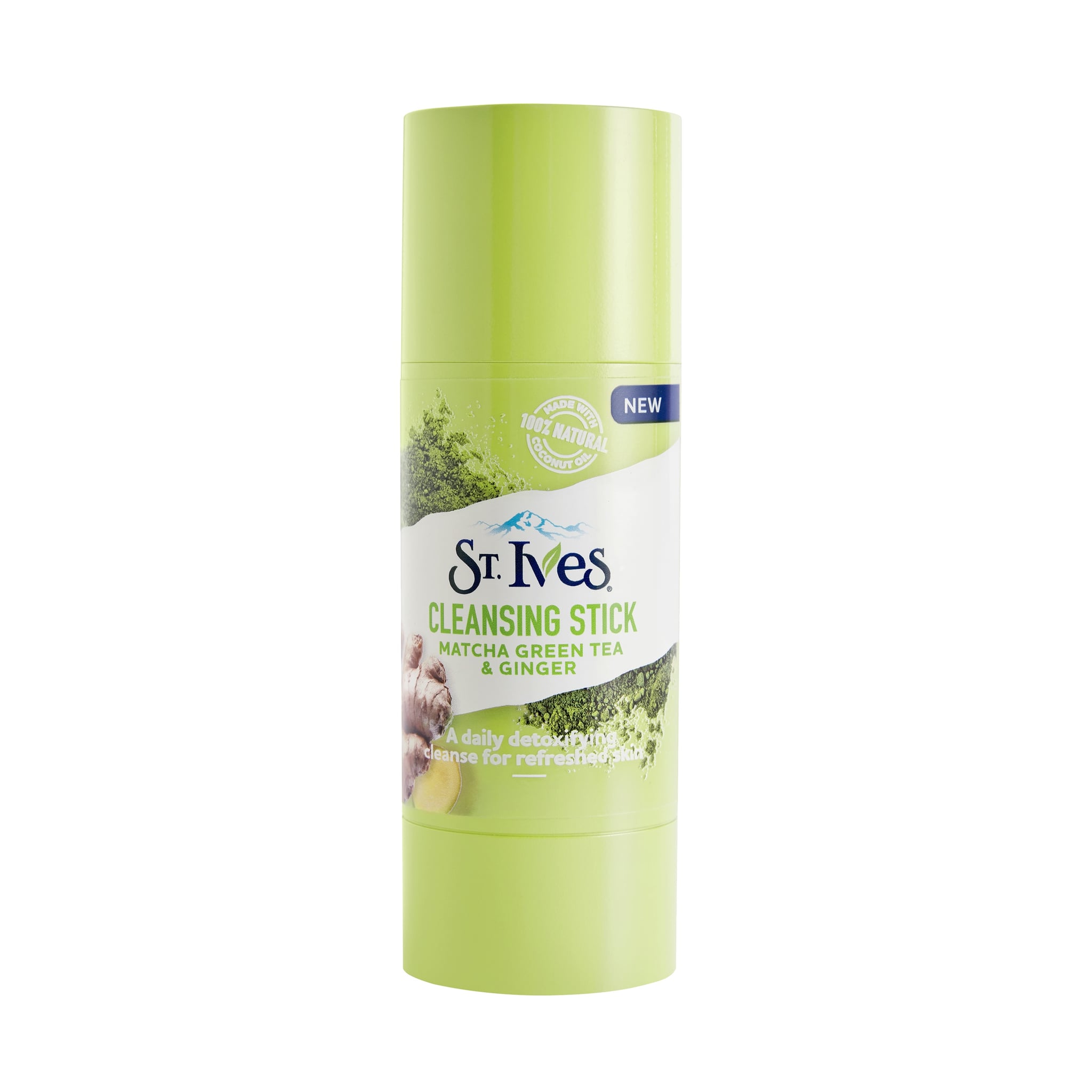 There are three scents, and each targets different skin concerns. Matcha Green Tea & Ginger works as an acne-fighting detox that can also slough the sweat off your face after an intense workout.

Another option contains Cactus & Hibiscus, two plants that naturally hold tons of water. If your skin has become dry or damaged by Winter winds (runners, we're looking at you!), then this hydrating concoction is the ticket.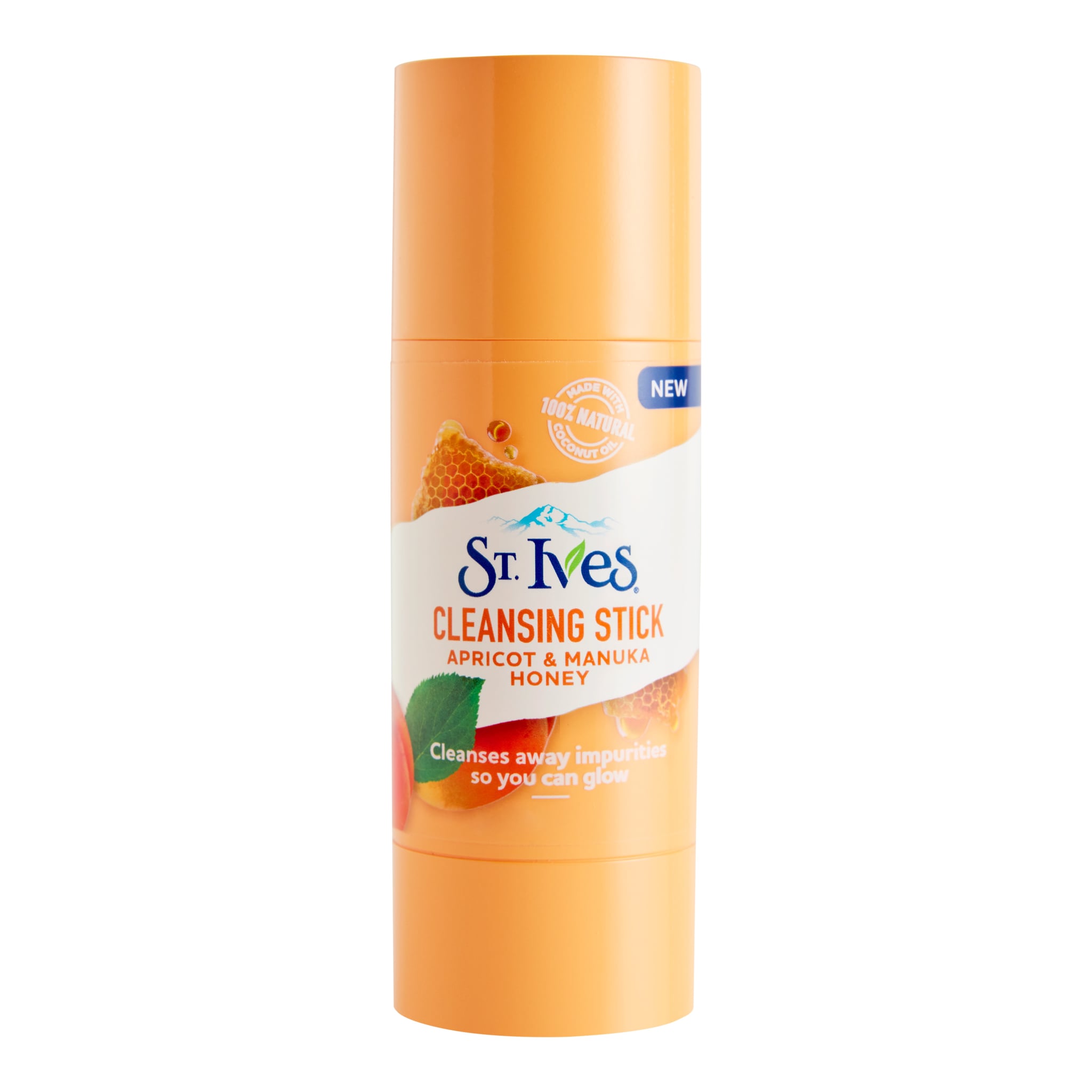 Finally, Apricot & Manuka Honey work together to brighten dull skin. Since Manuka honey contains a high concentrate of the astringent compound methylglyoxal, it has been used in countless clear-skin DIYs. Even Scarlett Johansson swears by the bee-produced ingredient. (Well, if it's good enough for Scar Jo . . .)
Plus, the sticks are packaged in bright colors (the Creamsicle orange of the Apricot & Manuka Honey option might make you hungry). So if you can't even with Winter, these cleansers are bound to make you smile.