St. Ives Facial Moisturizer Review
I Tried the $5 Face Moisturizer Everyone Is Raving About on Amazon — I Love It!
As POPSUGAR editors, we independently select and write about stuff we love and think you'll like too. POPSUGAR has affiliate and advertising partnerships so we get revenue from sharing this content and from your purchase.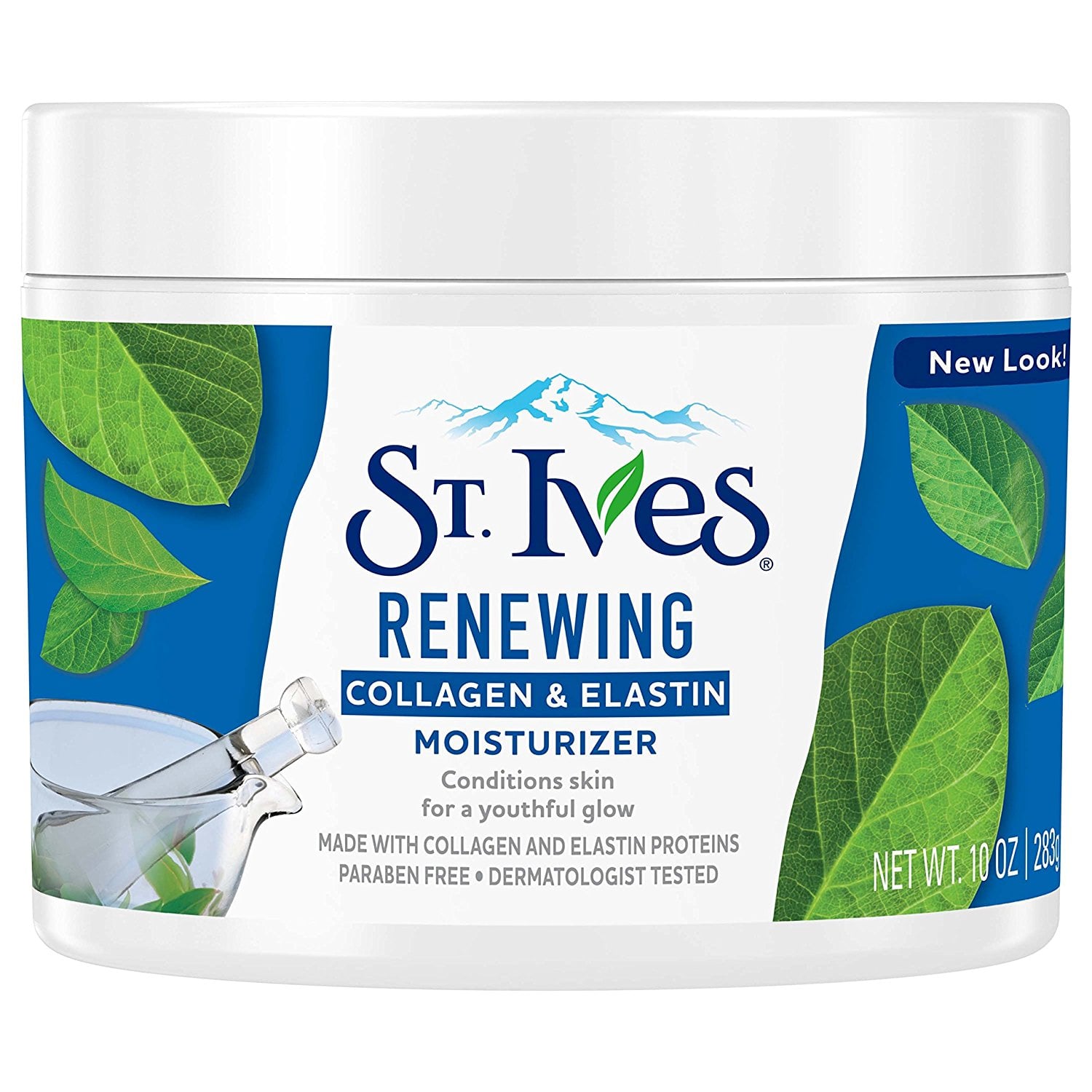 I've spent over a decade perfecting my skincare routine. While I have a number of more luxe items that I keep top shelf in my bathroom, I can't seem to shy away from reliable drugstore items. Whether I'm using my favorite affordable face wash or cult-classic toner, some products just don't need that big-ticket price tag. One of my all time favorites is this St. Ives Facial Moisturizer ($5).
When it comes to lotions, I'm pretty picky. There are so many consistencies and textures that make me feel greasy or just dry me out within a few minutes. Since I was a teenager, there is only one body lotion I've ever used: the St. Ives Skin Renewing Collagen Elastin Body Lotion ($12). I lather it on my whole body, literally from head to toe. After realizing it had a facial lotion from the same line, I had to have it.
The brand is all about being transparent with its ingredients, so you know where it comes from. This cream is 100 percent natural moisturizer made from safflower seed oil that was picked from safflowers in Argentina and Australia. Its also packed with collagen and elastin proteins, which help keep your skin soft, firm, and always looking fresh.
While I use a handful of other moisturizers, this one is the one I always turn to when my skin is feel dry and flaky. I love lathering it on my neck and rough areas right before applying my liquid foundation. It helps me achieve a smooth, all-over finish.
It has over 3,800 positive reviews on Amazon. See what all the hype is about for yourself! It will cost you less than a smoothie.