Suicide Squad Best Makeup and Hairstyling at 2017 Oscars
The Inspiration For Your 2016 Halloween Costume Just Won an Academy Award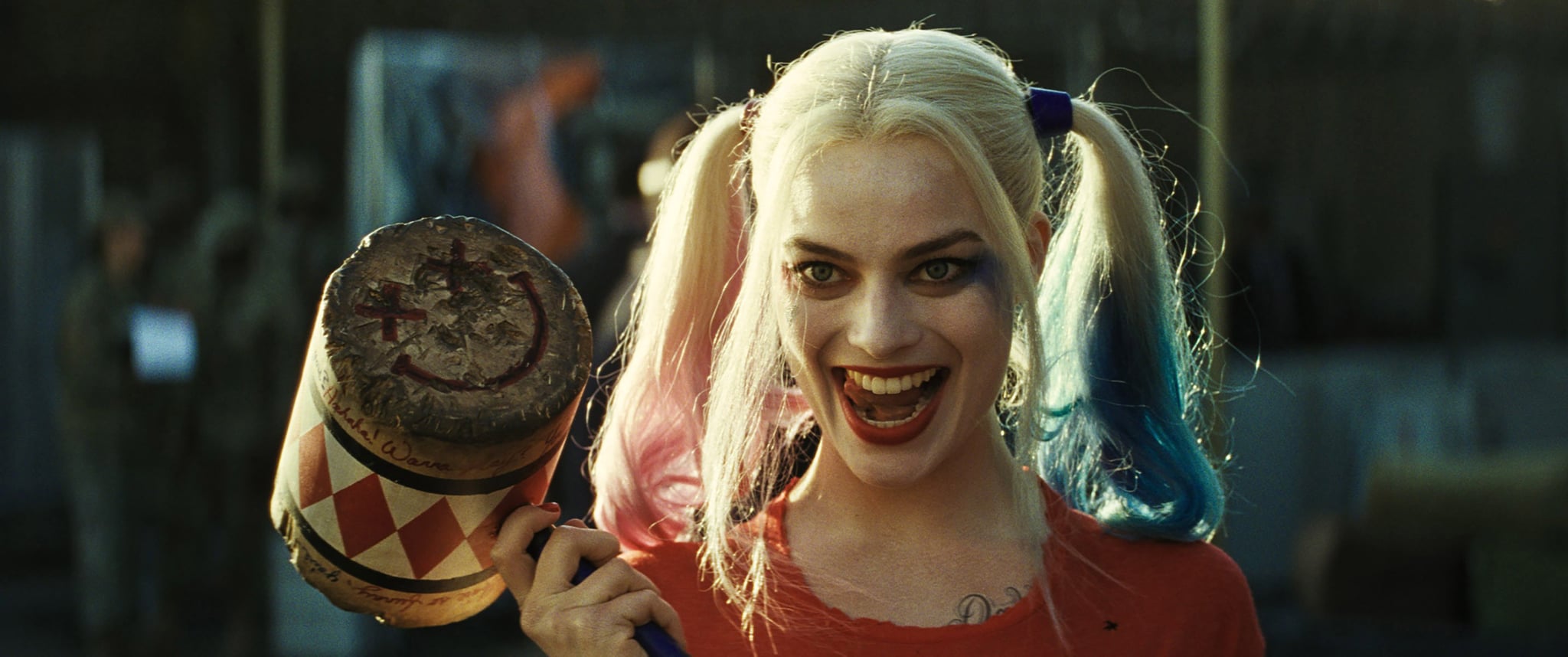 From Harley Quinn's iconic pigtails to her coordinating eye shadow, Suicide Squad's beauty masterpieces were a shoo-in (in our minds, at least!) for the 2017 Oscar for best makeup and hairstyling. The movie's team of beauty pros, Alessandro Bertolazzi, Giorgio Gregorini, and Christopher Nelson, received the incredible honor at the Academy Awards on Sunday night.
We could've predicted this win back in October, when Harley Quinn makeup tutorials took over our Google searches . . . while pink and blue hair dye destroyed our bathroom tiles an effort to achieve the coolest Halloween costume ever.
There's no denying that Margot Robbie's character revived pigtails as a hot look, making its return from the '90s (when Baby Spice was the hottest chick in town). However, Harley's take on the style was way more badass (sorry, Baby). That now-iconic look plus Jared Leto's mysteriously sexy green strands proved the wilder the hair and makeup, the greater chance for an Oscar.
Congratulations to the Suicide Squad cast!