Tarte Pretty Paintbox
Cut Down on Makeup Bag Bulk With Tarte's Genius New Gift Set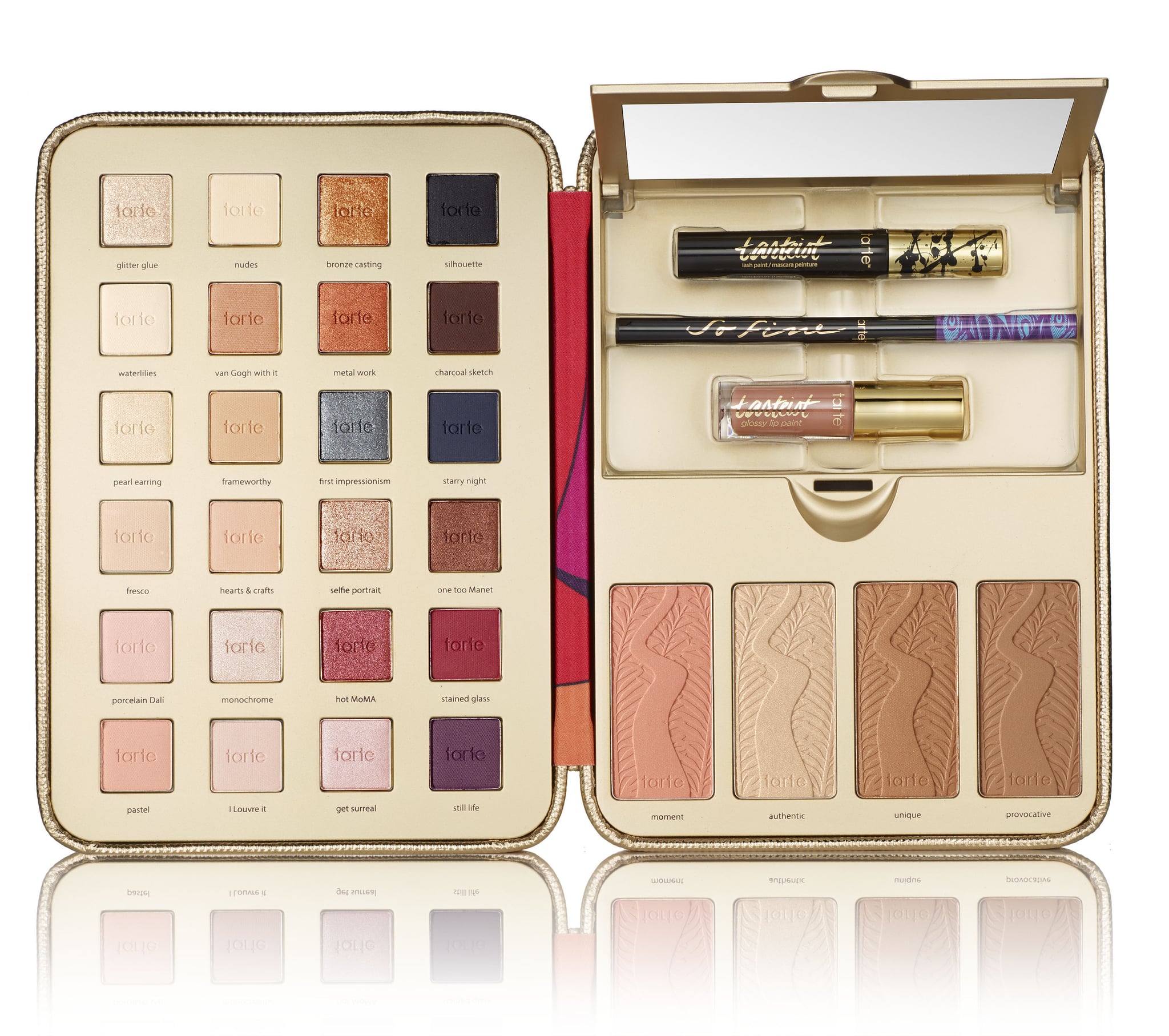 Packing for holiday travel can often be troublesome for beauty addicts. Many end up stuffing makeup bags with multiple eye shadow palettes, bronzer, blush, mascara — to the point that you've taken up most of the space in a generously sized carry-on. That's why the new Tarte Pretty Paintbox Collector's Makeup Case ($59) is worth putting on your holiday wish list this year.
Once you open up the magnetic case, you'll basically be blinded by possibilities (and glitter). On the left side of the case, you'll find 24 different limited-edition eye shadow shades, with a healthy blend of matte and shimmery shades. Most are light hues, ideal for daytime, but fans of smoky eyes and vibrant colors will be satisfied with the bolder options in the palette.
Open the right side of the case, and you'll find a section purely devoted to cheeks: one blush, two contouring bronzers, and one highlighting powder (all full-size!). The top right compartment holds even more gems — Tarteist Lash Paint Mascara, So Fine Micro Liner, and Tarteist Glossy Lip Paint in Obvi, a creamy neutral beige that would look especially stunning with a sultry bronze eye.
Not only are all of these products perfectly packaged in a Pucci-esque print fabric, but the set is also surprisingly affordable. It's valued at over $400 but costs less than $60. Considering how popular Tarte's products are, you'll want to snap it up fast before it sells out. Discover more Tarte news here.