Tarte Toasted Palette and Naked Heat Swatched Side by Side
These Tarte and Urban Decay Palettes May Look Similar, but Here's Why They're Totally Different
As POPSUGAR editors, we independently select and write about stuff we love and think you'll like too. POPSUGAR has affiliate and advertising partnerships so we get revenue from sharing this content and from your purchase.
If you'd asked us what the eye shadow palette of 2017 was going to be a few months ago, we'd have answered with a resounding, "Urban Decay Naked Heat, duh!" The crazily anticipated Urban Decay release ($54) came out back in July to rabid reviews, and the dusty, burnt shades quickly became a (literal) gold standard for palette junkies. However, a new season brings new releases, and now, we're not so sure if there needs to be one palette of the year. Tiny apartments and cramped vanities be damned: we want all of the makeup.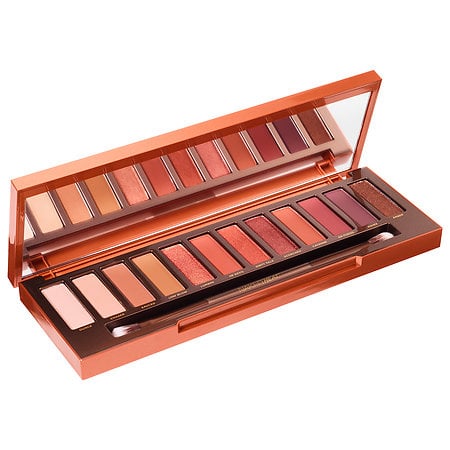 So when the trendy, tortoiseshell-embossed Tarte Toasted Palette ($46) was released on Oct. 15, we knew that comparisons to the three-month-older Naked Heat were inevitable. After all, both shadows take inspiration from burnt, smoky hues and come in a neutral, Fall-approved color range.
But when we first swatched Tarte Toasted, we immediately saw differences between its Urban Decay predecessor. For one, Toasted comes in a multitude of shimmer shades that are so perfect for holiday parties, because 'tis the season to be jolly. The shades are also generally lighter than Naked's and more light brown tinged than dark red.
Our thoughts were underscored by a recent Instagram post by @U.glow.girl that showed the two swatched side by side. Of the differences between the two palettes, the Redditor wrote that, "The colors are from the same warm family but Toasted seems much more 'vibrant fall' with more bright shimmers and vibrant orange hues. Heat is much more muted deep reds and browns."
For the most part, those who commented agreed with the OP. One person wrote, "Toasted is more orange-y, I think." Another suggested that the palettes might cater to different skin tones: "I'm fairer so the Toasted is more in my comfort zone, but I showed this to my mother who is darker and she likes Naked Heat. Both would compliment each other very well."
Moral of the story? More palettes, more options — and two of Fall's most autumnal shadow offerings look damn great when paired together. Sorry, bank account!