Threaded Fishtail Braid
Yes, Leather is the Next Braid Accessory You Need to Try
"Your hair never falls quite the same way" are lyrics by one-hit wonder Nine Days that, regardless of how many times I hear them, I think, "THIS." One day you have a gorgeous blowout; the next, you're endlessly pining about how to get your hair to bend in a similar fashion.
I'm pretty sure that's why braids are a gift from God. They're made specifically for second-day hair: the natural oils and texture of your hair after not washing it for two days lend itself to create the perfect plait, regardless of how long or short your hair is.
Music festival season isn't a stranger to bohemian braids, and considering we're about a month into festival activities, I wanted to learn how we could enhance our dirty hair and take our braids up a notch. No basic braids here, people. Given hair tapestry is taking over but some of us don't have time to sit and literally crochet our own hair designs, we found an easier solution.
Stylist Abreanna Gilbert from salon 901 Too chose to incorporate a leather studded rope into my fairly ordinary fishtail braid, taking it from cute to killer! Learn how to incorporate your own hair flair with a few tricks from Abreanna.
Plus, learn how to master other braided styles.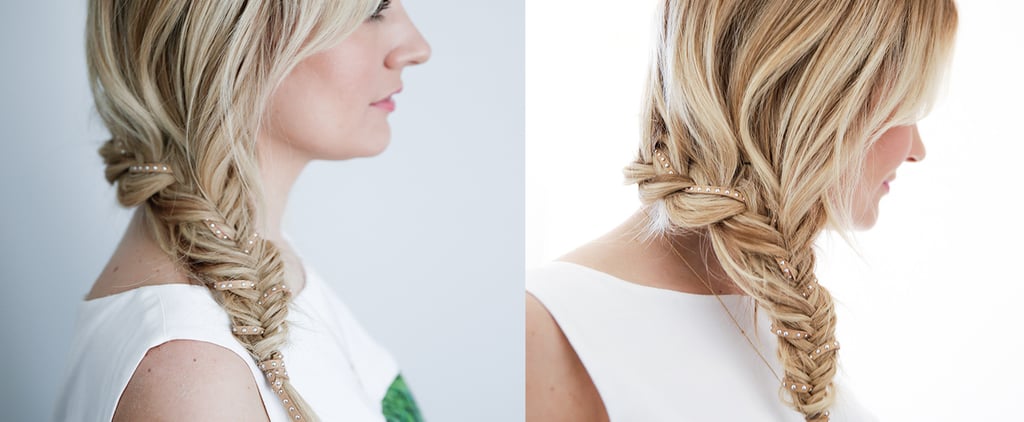 Image Source: POPSUGAR Photography