POPSUGAR
/ sponsored by /
Sally Beauty
Tricks For Styling Curly Hair
8 Styling Tips Everyone With Curly Hair Should Know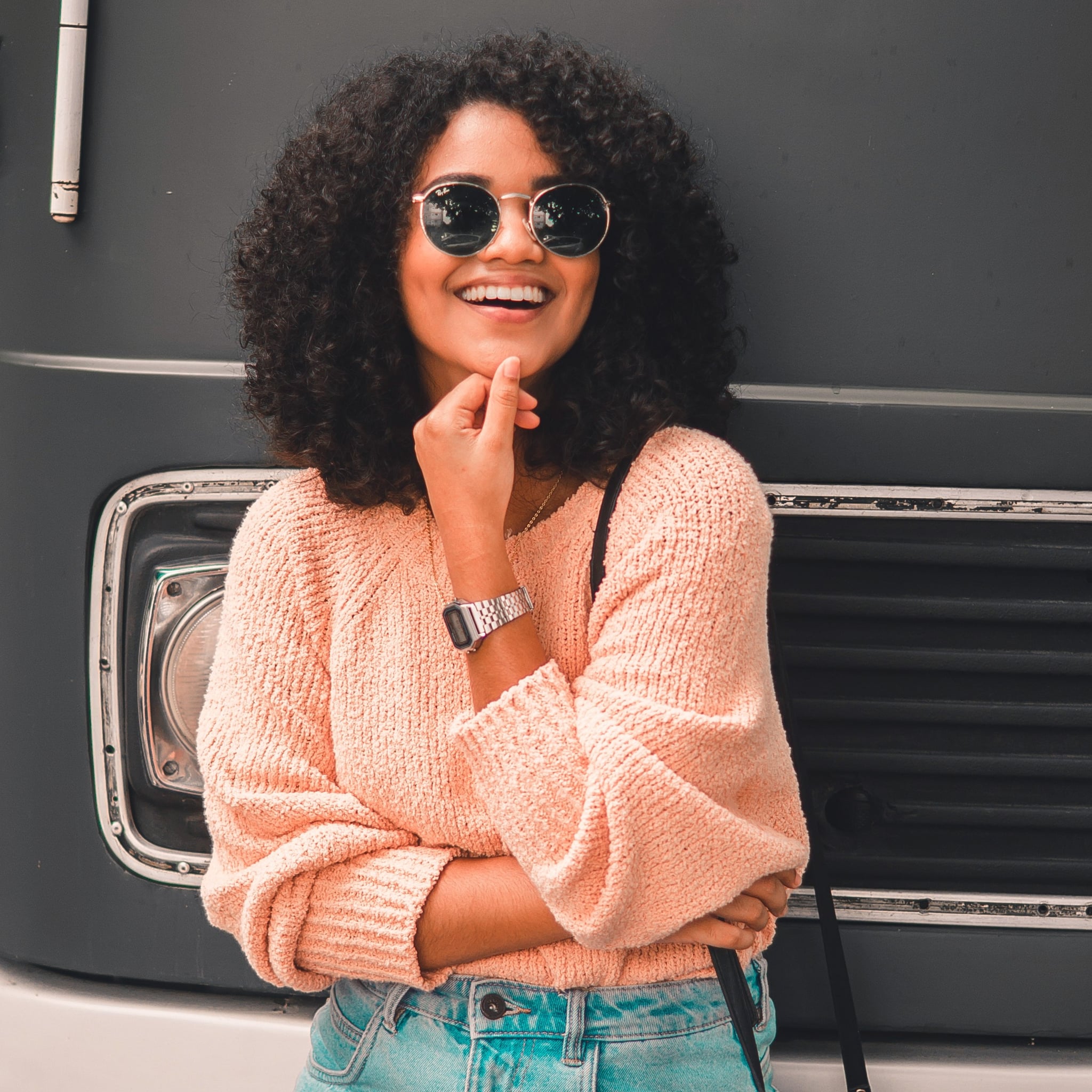 You can't cut corners when it comes to styling and caring for curly hair. No matter what you do, when you rush to style and maintain your waves, kinks, curls, or coils, the result can often be a look that will make you want to wash your hair and start over from scratch. Curls need a lot of love, attention, and care to look their best, so for curls that are consistently lush, healthy, and defined, these are the styling tips you'll want to keep in your haircare toolkit.
Don't Wash Your Hair Every Day
This can be difficult for many people, especially if you're accustomed to washing your hair in the shower, but washing your curls on a daily basis is bad for your hair. When you overwash your hair, especially when using traditional shampoos that lather, you're stripping it of its natural moisture, making your strands thirsty and dry in the process. Limit washing to just twice a week, using a sulfate-free shampoo, and cowash with a conditioner instead of a shampoo whenever possible, remembering to focus on cleansing your scalp and gently washing the strands.
Let Your Curls Dry Before Styling
One of the most important lessons I've learned about curly hair has been the most difficult for me to follow, and that's admitting that my curls need to dry completely, not 80 percent, before they are ready to be styled to avoid frizz. I've tried to cut corners by styling my damp hair or reaching for a blow-dryer with a diffuser to cut down on drying time, but nothing works better than allowing my curls to air-dry completely for the full three hours they require. Figure out how much time you need for your hair to dry, and let your curls form in peace.
Invest in Quality Products
It takes a lot for curls to look like they are naturally well-defined, and the more I've invested in the proper tools and products for my hair, the better my hair has become. From my combs and brush to the cleansers, conditioners, hair masks, and gels I use on a regular basis, I've learned that my hair is at its best when I use the right products for my specific type of hair texture and curl pattern. The trial-and-error phase is pricey, but it's worth it.
A Good Shape Makes a Big Difference
Four times a year, get a stylist who's used to working with curly hair like yours to help you find a shape that works best for your hair texture and style. A great cut can mean the difference between your curls falling flat or looking and feeling healthy, so don't get so caught up on length that you skip getting a trim.
Pineapple Isn't Just a Yummy Fruit
To keep your curls defined and frizz-free while you sleep, gather your locks onto the top of your head and secure them with a loose hair tie before wrapping your hair with a satin scarf. Your curls should cascade down and will resemble a pineapple, hence the name, keeping your curl pattern in check while you sleep through the night.
Steam Your Curls When You Can
If you want your curls to bounce back after a sweaty workout, apply a leave-in conditioner and sit in your gym's sauna as it penetrates your hair strands, leaving your curls bouncy, soft, and healthy.
It's All Conditioning
For curls that look effortless even when they aren't, constant conditioning is key. Use a deep conditioner at least twice a month (more if your hair is extremely dry), and use a leave-in conditioner to refresh your curls when you're between washes. Curly hair is often dry and craves hydration, so give your curls the hydration they need and you'll always have happy locks.
Seal It With an Oil
If you want your curls to be their best, moisturizing your strands is only half of the job. Use an oil as a sealant to lock in moisture so that your curls have less frizz and remain soft and manageable until your next shampoo or cowash. Spend some time trying various natural oils and oil products until you find the ones that leave your hair feeling healthy and not weighed down.