Wet n Wild Photofocus Eye Shadow Primer Swatches and Review
This $5 Reddit-Approved Primer Just Might Make Your Eye Shadow Last Forever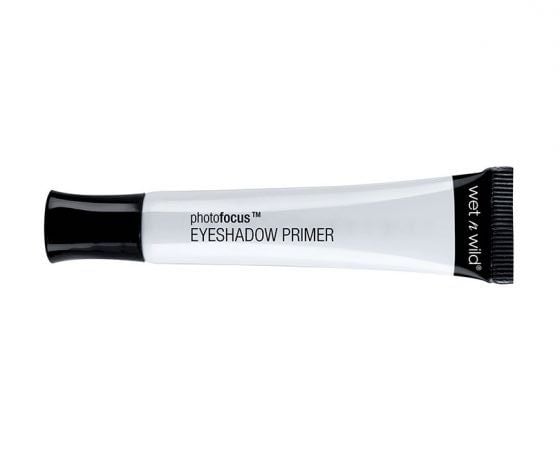 How do we love eye shadow primer? Let us count the ways. It makes your makeup last forever, keeps your oily eyelids at bay, and turns the intensity of your shadow's pigmentation up a kilowatt or two. Perhaps the most famous shadow primer on the market right now is the beloved Urban Decay Potion ($13), which pretty much put the product on the map when it was first released. However according to Reddit, you can get just as enviable results with a drugstore product that only costs $5.
Reddit user HoneyBun01 took to the site to share the results of their testing Wet n Wild Photo Focus Eye Shadow Primer ($5). The thread was titled, "This is the best drugstore eye shadow primer I've found," and after seeing the results, we have to agree with that sentiment.
In the photo above, you can see how the Redditor swatched Urban Decay's Darkside shadow from its Naked3 Palette ($54). HoneyBun01 first swatched Darkside without any primer, and juxtaposed that line against the one where they layered it over the Wet n Wild primer. The difference is a little mind-blowing; the pigmentation from the primer is so on point, you'd think you were looking at two different shadows.
Turns out, HoneyBun01 isn't the only makeup enthusiast who has come to a positive conclusion regarding Photo Focus. "I second this!" another Redditor commented. "[This] works amazingly on me, even though my lids are super, super oily."
So if you've been looking for a way to amp up your eye shadow game, the secret might be hiding in the drugstore beauty aisle. For $5 a pop, it can't hurt to try.