POPSUGAR
/ sponsored by /
Sally Beauty
What It's Like to Have Curly Hair
5 Realities of Having Curly Hair You'll Only Get If You Have It, Too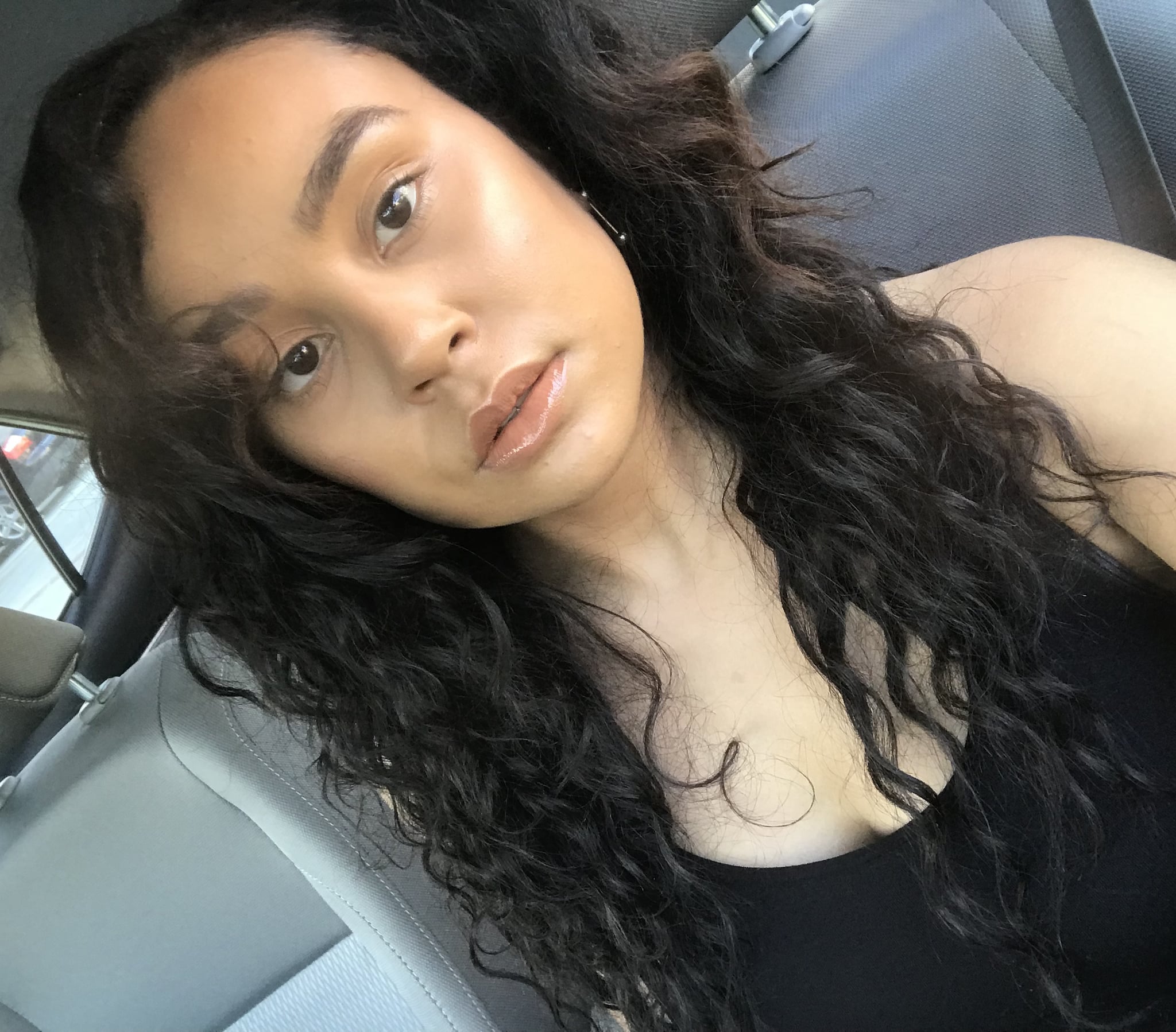 I'll be completely honest when I say that having curly hair as a kid was anything but fun. The tangles, the dryness, and the lack of product options back in the '90s made it one bitter experience. That being said, having a head full of bountiful spirals will show you a lot things that others can't, and never will, relate to. After years of chemically relaxing my hair, I've gone the curly route for the past two years, and it's taught me a lot. So I've decided to share five lessons that I've learned from having curly hair.
People Will Touch It
One of the most surprising things I've experienced as someone with curly hair is that people are eager to touch it, whether it's the occasional "your hair is so curly" comment followed by a light stroke or a "how do you get your hair like that?" followed by literal patting or pulling of my curls. People don't seem to care about how invasive this is and are willing to touch a complete stranger in a lot of cases. It's OK to have your fair share of questions, especially if you have a different texture, but I will never understand the need to touch another person's hair.
No Texture Is the Same
Curly hair is also so different and complex — there is no such thing as one single curl pattern. My curls look entirely different from a lot of my friends with natural-born curls. Curl patterns are broken up into categories of one through four and further divided by a,b,c patterns of each. I was shocked when I discovered how in-depth the texture of curls can be and how much they can differ from one another. While there are plenty of internet graphics to help you figure out your own, if you're very confused, then you should enlist the help of a hairstylist who specializes in curls.
Commitment Is Key
Having naturally curly hair also takes a lot of commitment. I sadly can't just wash my strands and head out the door. While many of my friends detangle their hair while in the shower, I have to set aside time to detangle my strands beforehand. That requires me dividing my hair into four different sections, slathering it in coconut oil or another conditioning aide, then sitting there for about 20 to 30 minutes just brushing out any kinks. I also need the willpower to put down the heat tools, as excess heat is unhealthy for curls. Above all else, I have to invest in a specific range of hydrating and curl-inducing products that are thankfully available to me today. It takes a lot of time and effort to keep my hair healthy, but it's the only way.
There Are Still Bad Hair Days
Another sad reality of having curly hair is that there are days where I don't always like it. As I mentioned above, I relaxed my hair for nearly 13 years of my life to wear a straighter hairstyle. That's not to say there's anything wrong with those who don't choose to go natural, but now that I'm older, I realize I was forcefully choosing not to embrace what I was born with. I've met a lot of people who have now told me that they wish they had my hair, so it comes full circle. The truth is, we're not always going to be happy with what we were born with, and that includes our hair.
Patience Is a Virtue
Overall, I've learned that I must be patient with my hair. I have to face the fact that just like everyone else, I am going to have bad hair days, and that's totally OK. Some days it's going to be frizzier than others, and some days my curls won't pop as much I'd like them to, but it's honestly not the end of the world. I am slowly learning to be more patient with the process of maintaining my curls and keeping them in their healthiest state. It's all in a day's work, but I'm finally embracing my hair.
Image Source: Andrea Navarro