What Perfume Does Kristen Bell Wear?
You Can Snag Kristen Bell's Favorite Perfume For $4 at Whole Foods
To no one's surprise, Kristen Bell was full of jokes before the Emmys. She teased on Instagram that she was ready to go about halfway through her red carpet prep, but once she stepped out (looking perfectly polished, of course), Kristen told E!'s Giuliana Rancic that she thought she smelled like urine. However, according to Giuliana, the star actually smelled lovely.
After Giuliana asked what she was wearing, Kristen offered her wrist and said that it was an amber oil that she gets "for four bucks" at Whole Foods. The actress told Byrdie in an interview that she's been wearing it for years.
While you can't shop Whole Foods online, we know that Nemat Amber Oil ($10) can be found there and may be the product Kristen's talking about. It's a cult favorite due to its warm, subtle scent, so head to your local Whole Foods to check it out. It's likely to be a delicious fragrance option as you migrate toward cozy sweaters and chunky knits.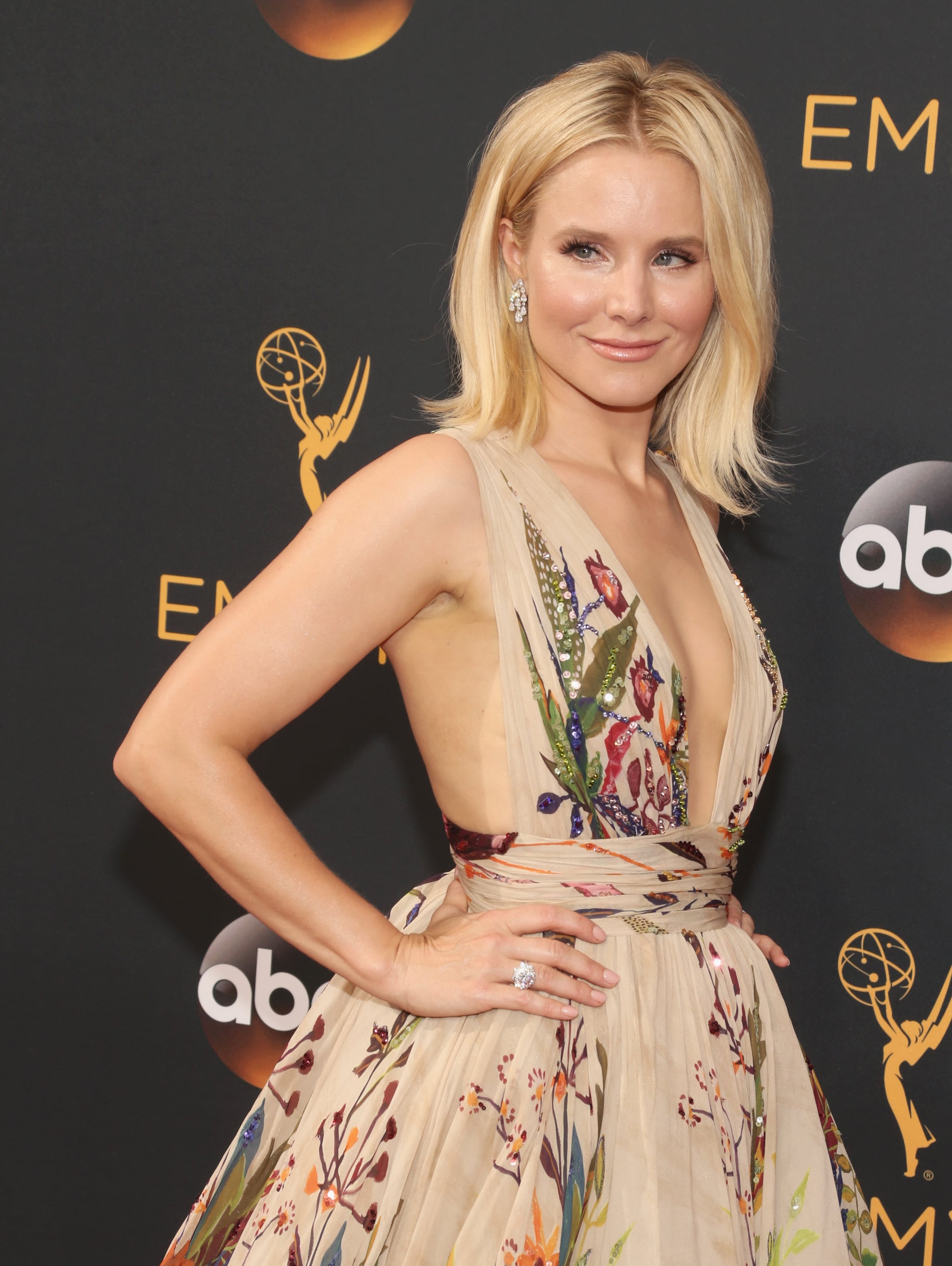 UPDATE: Kristen revealed another beauty secret on her Instagram account. As it turns out, in lieu of contouring products, she uses pizza sauce to shadow her chin. Too funny!