Who Invented the Hairbrush?
You Can Thank This Woman For Your Favorite Hairbrush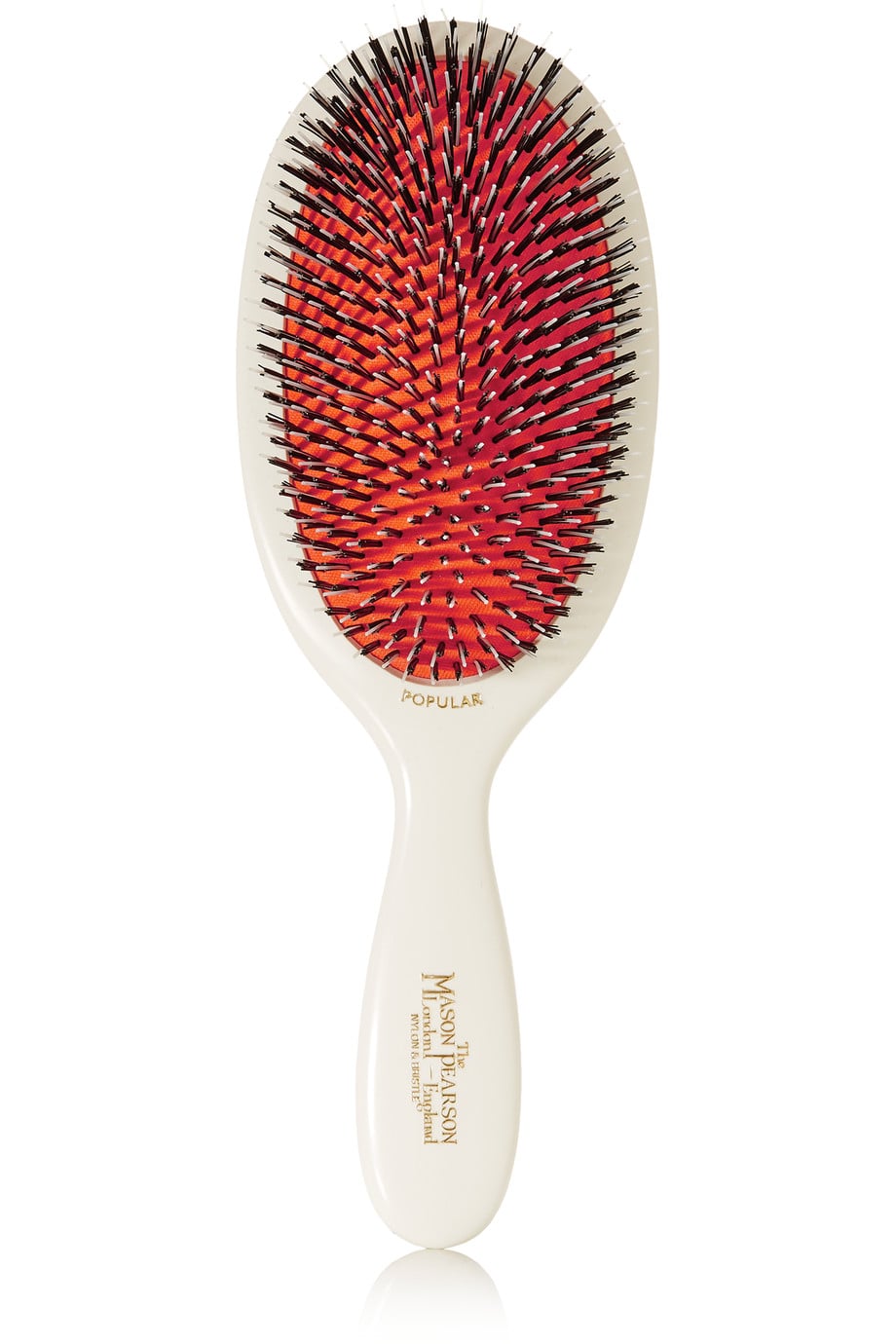 There are three things I always, always keep in my day bag: a lip balm, a pack of gum, and this Mason Pearson Pocket Bristle Brush — a beauty tool I've become addicted to. A luxe hairbrush seems like an indulgent splurge, but it's really a necessity. After a barre or Spin class, I rely on it to smooth my strands into a sleek bun for running post-workout errands. It instantly fixes flyaways on a windy day or my sweaty cowlick on a humid one, and it feels like an amazing scalp massage when I use it.
It was actually a woman, Lyda Newman, whom we can thank for making this trusty tool readily available. We're not sure who invented the original brush or comb, but we know Newman put the first patent on it in 1898.
Not much is known about Newman's personal life other than that she was an African-American woman living in Manhattan during the time she put the brush on the market. According to women-inventors.com, Newman pioneered the use of synthetic bristles (instead of animal hair).
She also created a more sanitary, functional brush. Her version had built-in ventilation for impurities and dirt to fall through and be cleaned via an opening in the back. Her patent read: "The object of the invention is to provide a new and improved hair brush which is simple and durable in construction, very effective when in use, and arranged to permit of conveniently cleaning the brush whenever desired."
There you have it — just another reason not to brush off the power of women.
Image Sources: Mason Pearson and POPSUGAR Photography / Emily Faulstitch