Why You Need to Moisturize Oily-Prone Skin
Why Your Oily Skin Still Needs a Moisturizer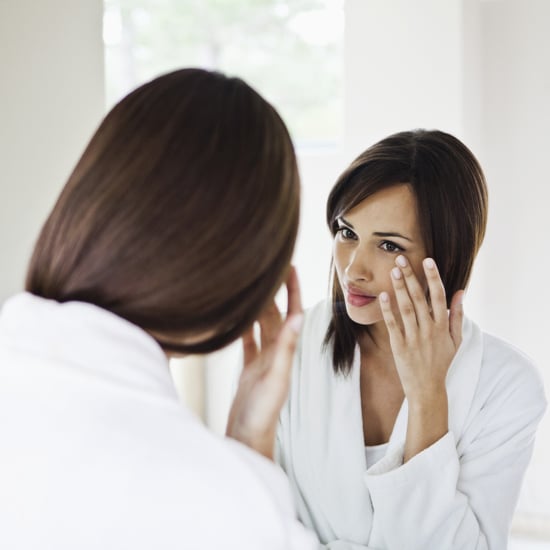 Winter can be a harsh season that leaves acne-prone skin extra dry, flaky, and still full of blemishes. If you have oily, acne-prone skin, you still need to find a moisturizer that works for you. Annet King, director of global education for Dermalogica, gives us her tips on how to keep oily skin hydrated.
No matter your skin type, you can suffer from dehydrated skin. "Dehydration, the lack of water, and dry skin, the genetic lack of skin lipids and sebum, are quite different," King explains. "So oily skin needs water and moisture, but not necessarily oil." So when looking for the right moisturizer, look for an oil-free option. "But use one that addresses the breakouts, too," King advises. "It might contain salicylic acid, zinc alginate, or tea tree, for example."
Remember that hydration plays an important role in balancing oil production, too. "The more skin is dehydrated, the more sebum the skin will produce," King says. "The skin will try to correct the dryness, but can only do that via the sebaceous gland, which is why alcohol is so bad for the skin. It gives you momentary drying of pimples but then leads to more breakouts."
After you wash your face in the morning and evening, King recommends using a hydrating toner (no alcohol) to help relieve that feeling of tightness in your skin. Next, you should apply a lightweight hydrating serum like Dermalogica Skin Hydrating Booster ($54), which has ingredients to bind and attract moisture to the skin without clogging pores. Finally, you should apply your oil-free moisturizer with sun protection like Peter Thomas Roth Ultra Lite Oil-Free Sunblock ($26).
Don't forget to add a mask to your skin care routine to also help combat Winter dryness. "In very congested areas, use a clay masque," King says, "but opt for a gel hydrating masque elsewhere." And you can also hydrate your oily skin from the inside out. "Hydrate from within by drinking plenty water and cutting back on alcohol and caffeine, which dehydrate skin," she explains. And eating sufficient oils from plants, nuts, seeds, and fish each day will also keep your skin healthy and hydrated.