Yes to Carrots Fragrance Free Line For Sensitive Skin
Yes! Yes to Carrots Launches Fragrance-Free Line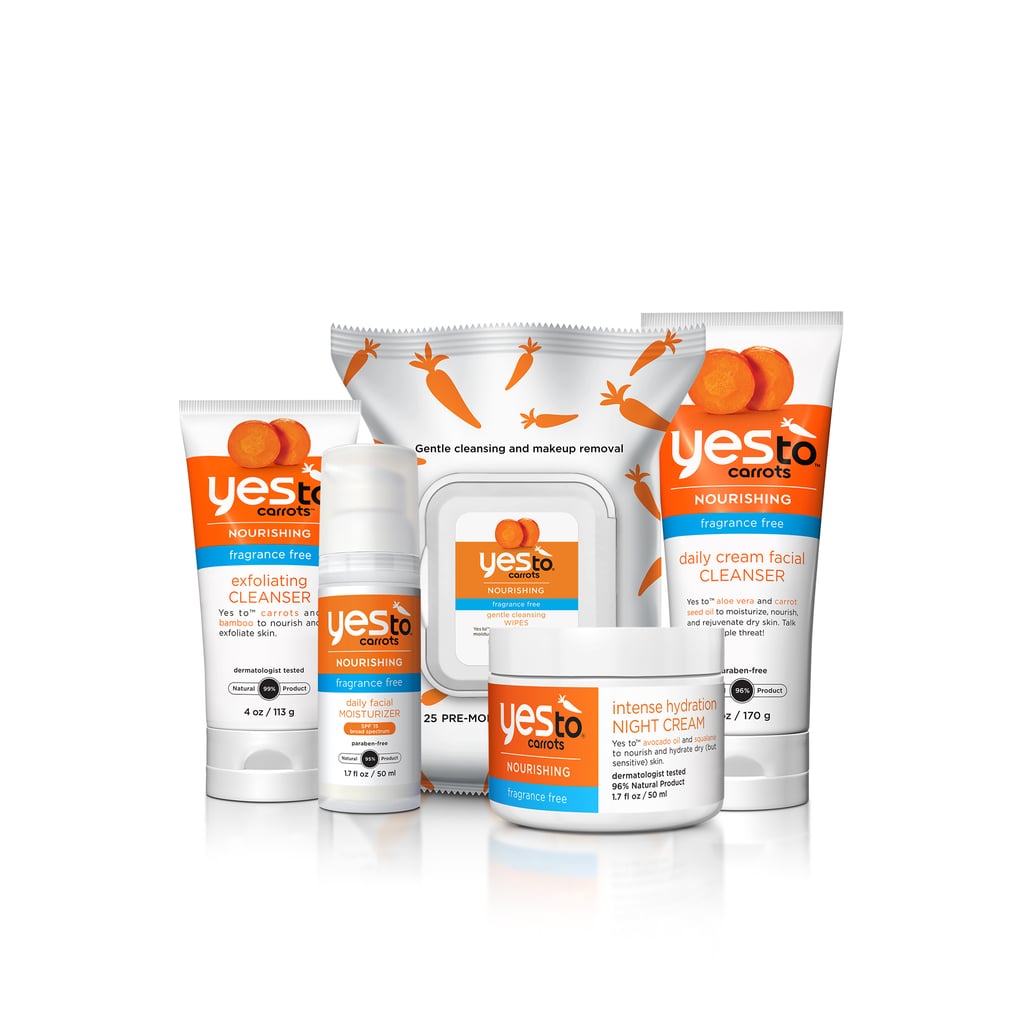 One of your favorite drug store staples is launching a new fragrance-free line made especially for those with sensitive skin. Yes to Carrots Fragrance Free line ($6-$15) hits shelves this week and features five products: Intense Hydration Night Cream, Gentle Cleansing Wipes, a Daily Cream Facial Cleanser, an Exfoliating Cleanser, and a Daily Facial Moisturizer with SPF 15. Expect soothing, natural ingredients like carrot-derived beta-carotene, harvested bamboo, aloe vera, and shea butter.
"Yes to Carrots has been such a primary driver, and the family is our oldest sibling," Ido Leffler, cofounder of Yes To Inc., told WWD. "A lot of people have very dry skin, irritated skin or skin that requires a little more TLC. These products are designed to nourish and hydrate sensitive skin."
Just another reason to go play at Walgreens this weekend!