Zooey Deschanel Red Lipstick Fox Party 2014
Which Deschanel Is Your Lipstick Soul Sister?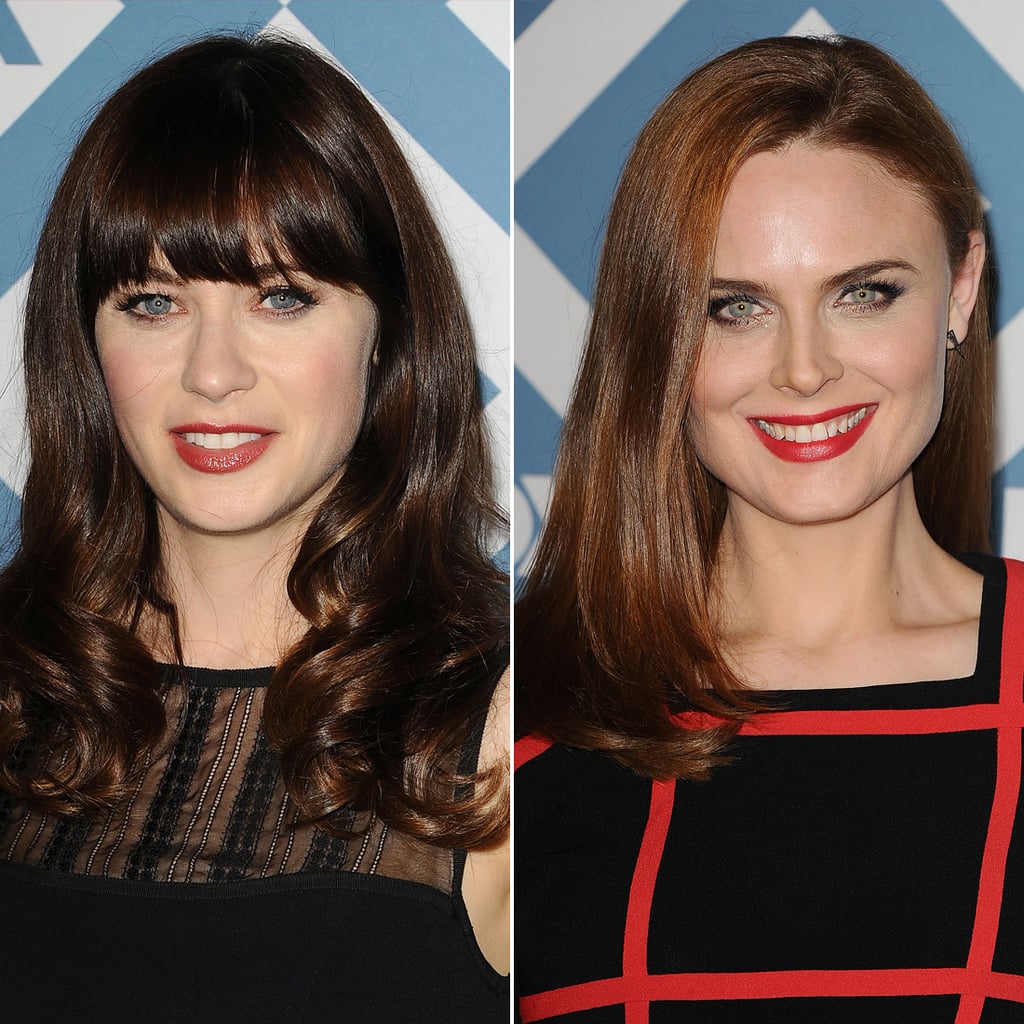 All red lipsticks are not the same, and we were reminded of that fact at last night's Fox All-Star Winer TCA party. Both Zooey Deschanel and Emily Deschanel were in attendance, and it looked like they were taking makeup cues from each other. Each Deschanel sported a red color on her lips, and both looked gorgeous. The shades in question, though, were very different. Zooey opted for a glossy brick hue while Emily swept on a satin crimson. And while we love a good lipstick, we've got to ask: whose red fit your color personality best?