Adria Arjona Armani Beauty and Makeup Interview
Adria Arjona Does Her Makeup Totally Out of Order, and It's Super Relatable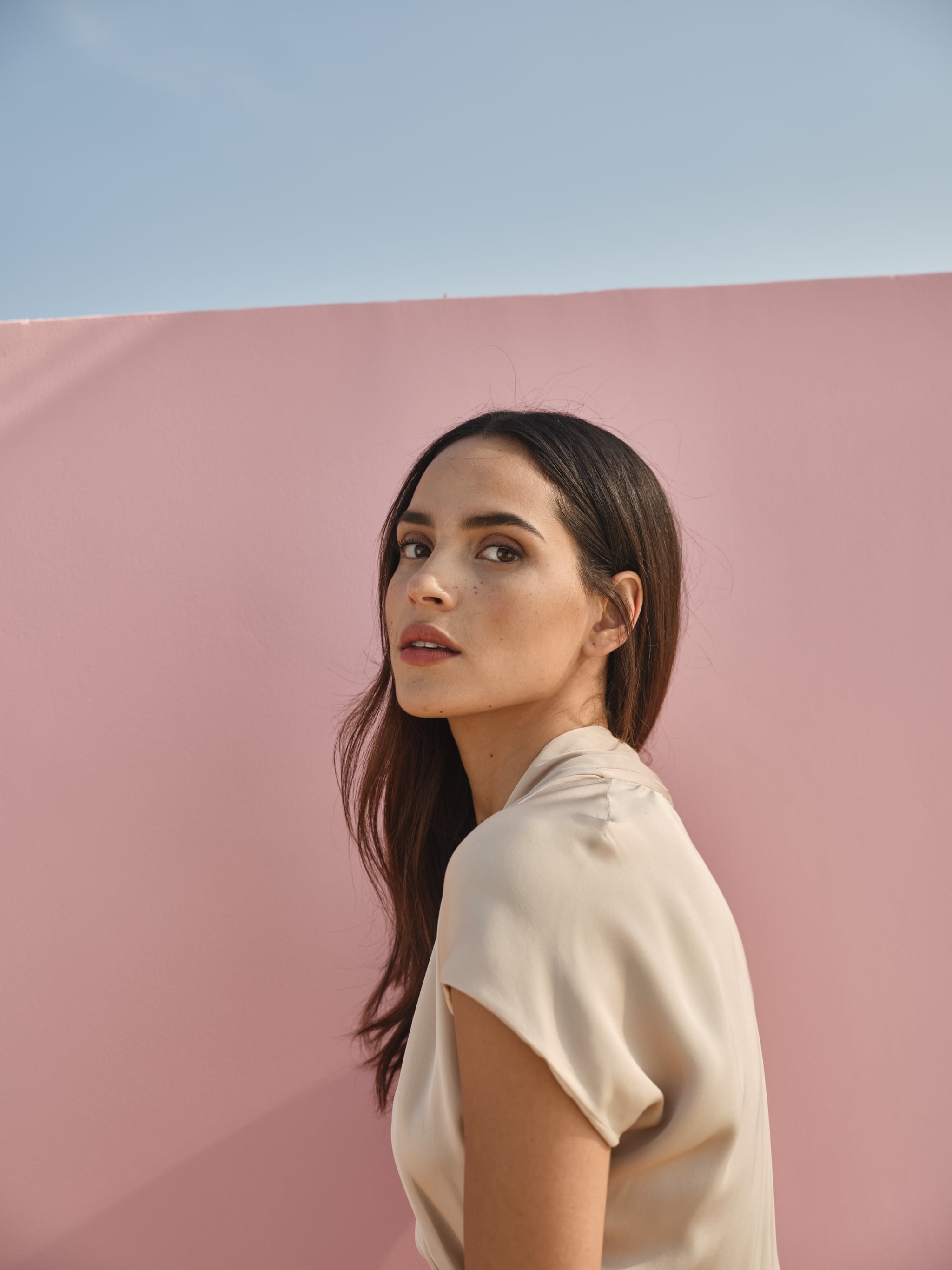 Adria Arjona, whose skin somehow manages to glow even through my grainy computer screen, has never been one to stick to traditional beauty conventions or follow fads. Case in point? Instead of getting on the skin-care fridge or jade roller train, the actress, who's starring in next year's thriller Morbius, opts for a straight-up ice cube from the freezer to give her skin a morning pick-me-up. "I also kind of lick it a little bit because sometimes it has sharp edges," Arjona laughed. Jokes aside, her intuitive and sometimes off-beat approach to beauty (more on that later) is fitting given that she's the face of Giorgio Armani's new fragrance, My Way.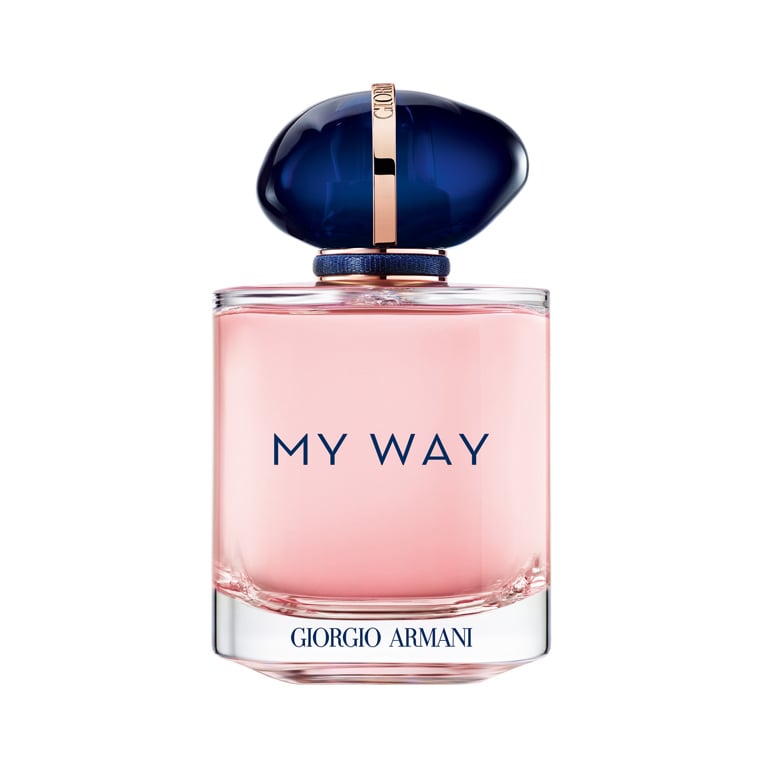 The fragrance and completely unedited campaign emphasizes the importance of connecting with others and being the truest version of oneself. Perhaps uncoincidentally, this message is one that Arjona holds close. "My mom was a beauty queen and she taught me a lot of things, like how to walk in heels way before I should have learned, but the most important thing she taught me was just to be true to yourself," she said. "That's what I think is beautiful."
Arjona believes that beauty comes from within, but she also admitted that the whole no-makeup, pajamas, and hair-in-a-bun look she's been rocking during stay-home orders can get real old, real quick. Recently, she's tried to spice up her beauty routine. To get her glam fix, the Armani spokesperson has been leaning on red lipstick at least once a week. "I still like to feel cute; I like to feel like myself, too," Arjona said. "So I've been doing what I call Sassy Saturday or Sassy Sunday — I'll still wear a bare face, I'm still in my pajamas and I probably still have a bun, but I'll put red lipstick on. It just makes me feel better, it brings up my morale. It makes me feel cute and sexy and like myself again."
While she's mastered a sexy red lip, Arjona admits that she has a "strange" way of doing a full face. A traditional makeup routine starts with prep, followed by foundation, concealer and all the fixings. But Arjona does things in her own special, very unique way. "Oh god, I start with moisturizing my skin, then I'll probably do half of my hair, then I'll go in and finish the skin, continue my hair. Then I'll do, like, one eyebrow, my lip and concealer," she explained, hand gestures and all. "Sometimes I walk out of the house and I'm like, 'Ah, I missed the left eyebrow!' I guess I just grab what's in front of me. I'm always like 'Oh, I want to use that now.' And then I'm like, 'Oh, I want to use this now.' At the end of it, I really need to focus and be like, 'What did I miss? What did I just do?' I'm just having too much fun!" Which, if you ask us, is the entire point of beauty, right?