As Far as I'm Concerned, the Chantecaille Bio Lifting Massage Roller Is a Game Changer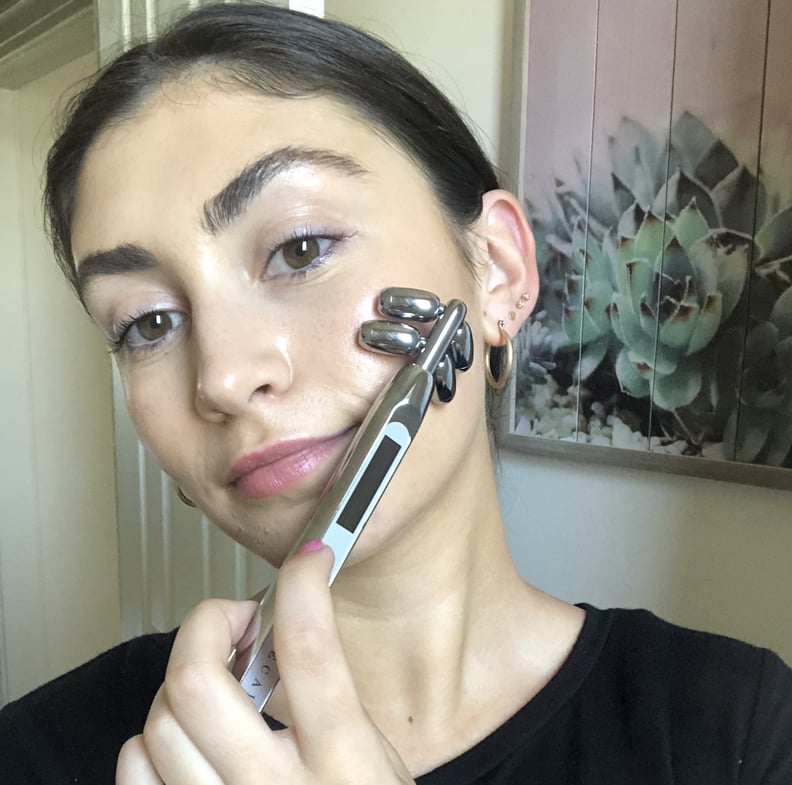 POPSUGAR Photograph | Jessica Harrington
POPSUGAR Photograph | Jessica Harrington
As POPSUGAR editors, we independently select and write about stuff we love and think you'll like too. If you buy a product we have recommended, we may receive affiliate commission, which in turn supports our work.
When it comes to beauty, I have an affinity for skin care and an even bigger soft spot for skin-care gadgets. From LED light therapy to microcurrent facial devices and even just your standard facial rollers, I geek out over the technology and its ability to produce real results. (So much so, that my own personal collection of tools and devices can turn my usual 20-minute nightly skin-care routine into a full hour of beauty pampering.)
Anyone who's ever taken the time to use one of these handheld devices knows just how relaxing the experience can be. Similar to kicking your feet up and doing a face mask, devoting the time to giving yourself a mini spa-level facial with a beauty gadget is equally satisfying.
While my collection probably doesn't need another standard jade roller in it (I have three), I had never tried anything like the unique Chantecaille Advanced Bio Lifting+ Massage Tool, so I welcomed the opportunity to add it.
I think we can all agree that we're in the middle of some pretty stressful times — my skin sure does with all of these stress breakouts I've been getting. To help combat this, I've been dedicating more time to self-care and pampering than ever before. This means bi-weekly face masks, weekly manicures, and even nightly facial massages. Spending a little extra time on myself while I binge-watch more Netflix or FaceTime with my sister is my favorite way to unwind.
Chantecaille Advanced Bio Lifting+ Massage Tool
The Chantecaille Advanced Bio Lifting+ Massage Tool ($150) features four rotating barrels that spin 360-degrees as you roll it across your face. The angle of the tubes hugs the contours of your face snuggly to stimulate the skin and provide a cooling sensation. This promotes a more lifted, radiant appearance. To kick the skin-care benefits up even more, it also features a solar panel that absorbs and converts light into a low-level microcurrent.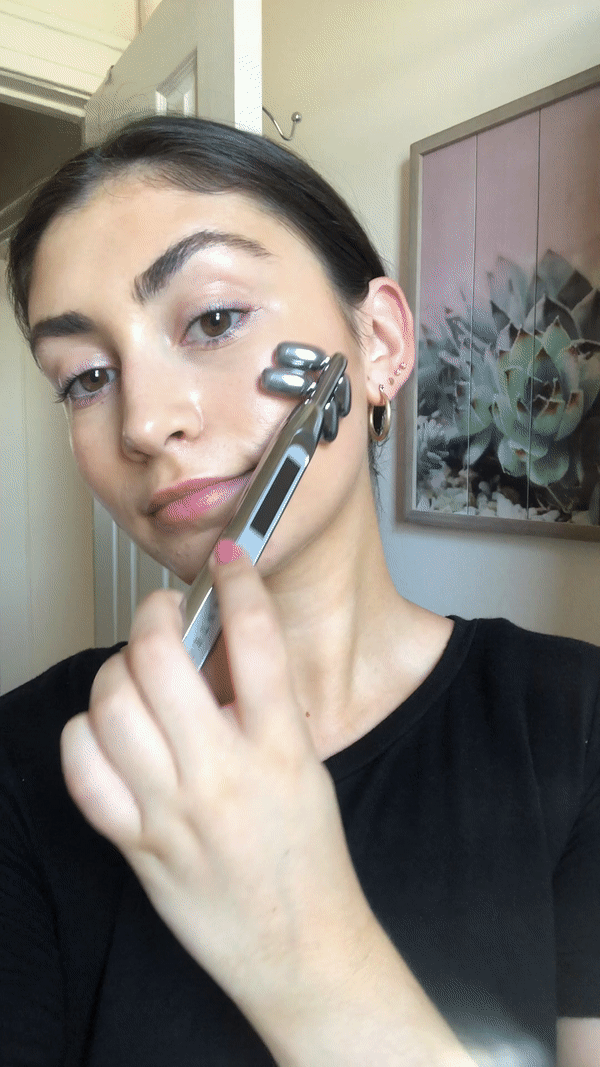 My first time using the massage tool, there was a bit of a learning curve. You have to use very light pressure so that it rolls across the skin without pulling — once you get the movement down it feels amazing.
After I've cleansed my skin and applied my eye cream and serums, I use it on a few targeted areas to smooth and de-puff. It's recommended that you use it with the Chantecaille Bio Lifting Serum+ ($275) which is a powerful botanical and peptide serum that helps smooth and lift the skin, while also protecting against blue light pollution. However, you can use it with any facial serum to help it glide smoothly.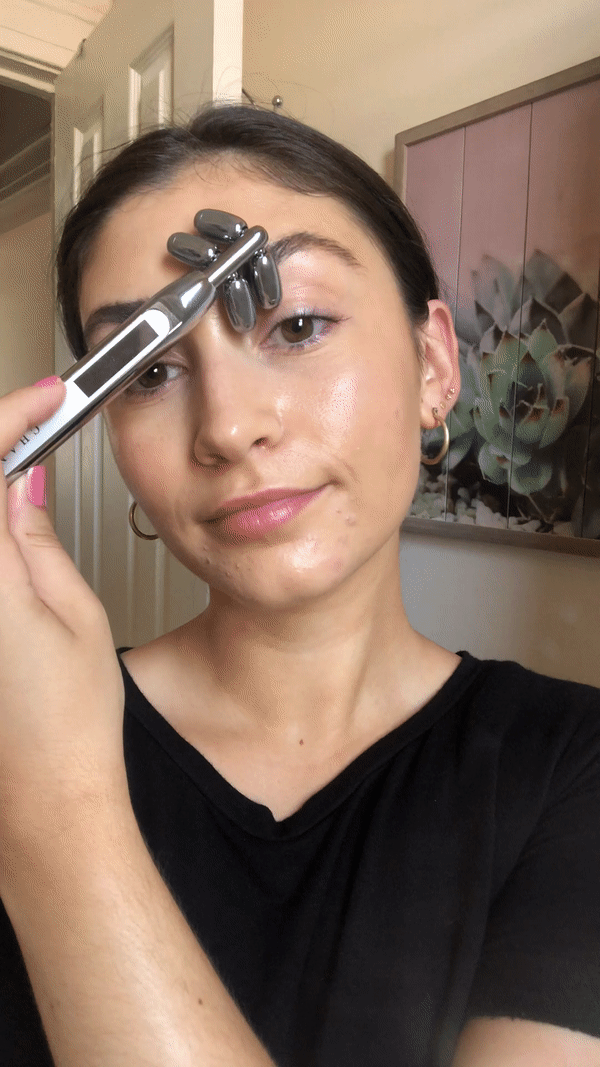 The four main areas I use the Chantecaille Advanced Bio Lifting+ Massage Tool is on my jawline, the contours of my cheeks, under my eyes and extending up to my temples, and on my eyebrows extending out to my temples. (You just want to be careful to avoid direct contact with your eyelids.)
It feels like a jade roller and a microcurrent device packed into one. It only takes an additional two or three minutes to use, but it really adds to my self-care routine and feels insanely good — especially with how hot it's getting outside. Whether I had a really stressful day or just feel tense in my jaw line and temples, this helps me let that all go.