Read Alicia Keys's Profound Quotes About Hair in Glamour UK
Alicia Keys's Latest Interview Reads Like a Poetic Love Letter to Her Hair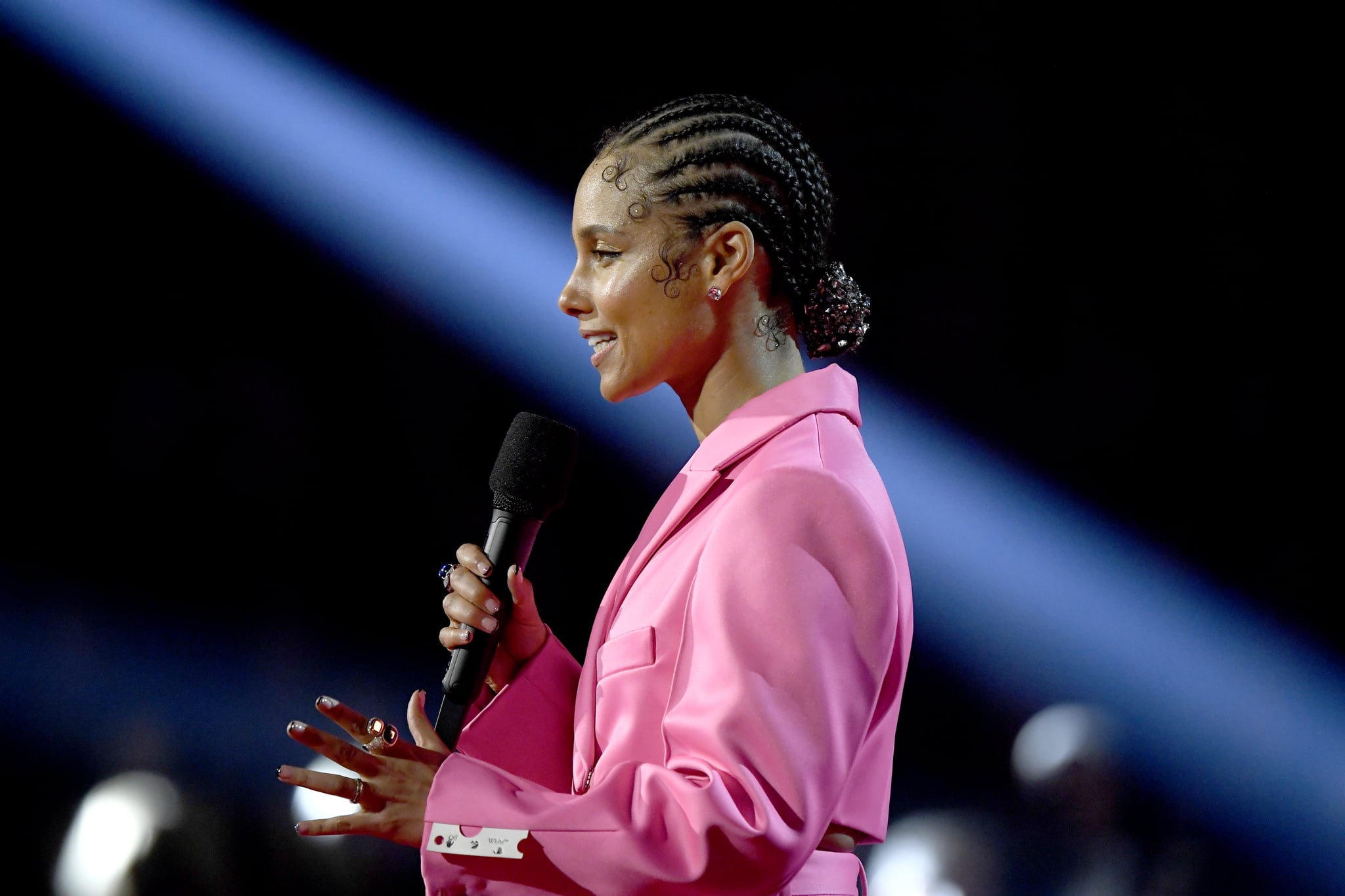 In both her songs and casual conversations, Alicia Keys remains a poet. The singer and emerging beauty entrepreneur recently shared some profound gems in an interview for the autumn/winter 2020-21 issue of Glamour UK, in which she discussed activism, motherhood amid the pandemic, and the politics of hair. On the latter, Keys said, "Hair is such a gorgeous expression of our individuality and deserves to be respected."
"I've always felt royal when I wear braids."
Although she's always harbored a bit of a "tomboy nature," she said it was her grandmother who instilled in her certain beauty practices early on. "If I didn't have matching socks she'd be flipping out and she always did my hair perfectly," Keys said. She added: "I've always been proud of wearing braids and I love learning about the power of hair. I've always felt royal when I wear braids. There's something so beautiful about the Blackness of it, about my African ancestry that I just feel truly connected to."
Keys has long defied beauty standards, particularly within the celebrity space. In a 2016 Lenny Letter post, she wrote about wanting to pull back on wearing makeup. She wore minimal (if any) makeup to several events that year, including the MTV Video Music Awards. "I don't want to cover up anymore," Keys said in her Lenny Letter post. "Not my face, not my mind, not my soul, not my thoughts, not my dreams, not my struggles, not my emotional growth. Nothing."
Four years later, and Keys is still on a journey of "unlearning," and inviting others to do the same. In her Glamour UK interview, she referred to a book she once read about the history of braids, and the importance of certain hairstyles in different tribal communities. "We should accept the uniqueness of it," she said. "There's definitely a lot of freaking messed-up hair culture that exists."