Alicia Keys Is Gradually Unveiling Her Beauty Brand, Including Its Fitting Name: Soulcare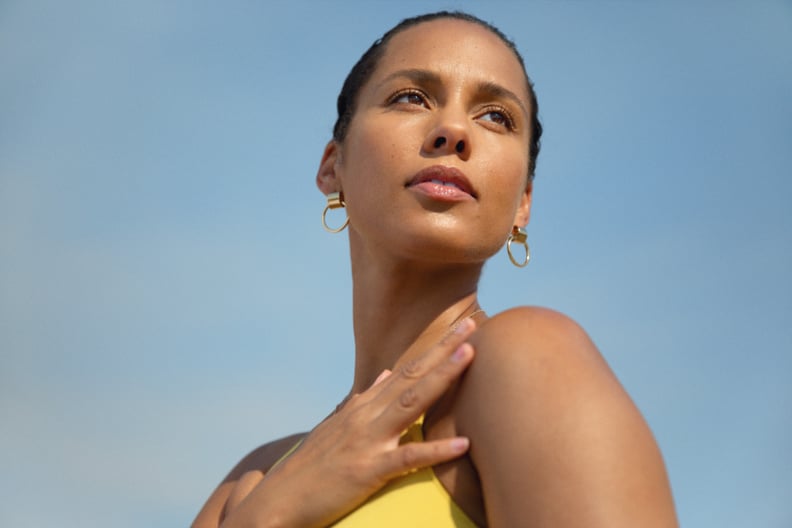 Soulcare
Soulcare
There's no denying Alicia Keys's involvement and presence in every aspect of her forthcoming lifestyle line. After announcing last month that she would be launching a beauty brand with e.l.f. Cosmetics, the singer and entrepreneur has now shared a fitting name: Soulcare. What's more, her debut collection will launch in early 2021, with select items launching in time for the holiday season.
So, what can shoppers expect from Soulcare? Being that Keys has become known for wearing minimal makeup in her everyday life and on the red carpet, there is a decided emphasis on skin care, and the cruelty-free products were developed with dermatologist and clean-beauty champion Renée Snyder, MD. Even so, Soulcare will also encompass body- and air-care products. (We're thinking that means candles, but we shall see.)
"We're so busy all the time that I don't think we create these small rituals for ourselves," Keys said in a press statement. "Even the five minutes it takes to wash my face — when I'm able to create that space for myself I feel more beautiful, more powerful, more possible. That's soulcare."
Keys and Soulcare will kick things off with the launch of an editorial website on Sept. 29, which will feature original content from various wellness experts and thought leaders whom Keys refers to as "lightworkers." And as previously mentioned, the first "ritual" — consisting of select skin-care products and the brand's signature sage and oat milk candle — will arrive for the holiday season.
In the meantime, check out the brand's first campaign imagery ahead, and watch this space for additional updates on Soulcare.