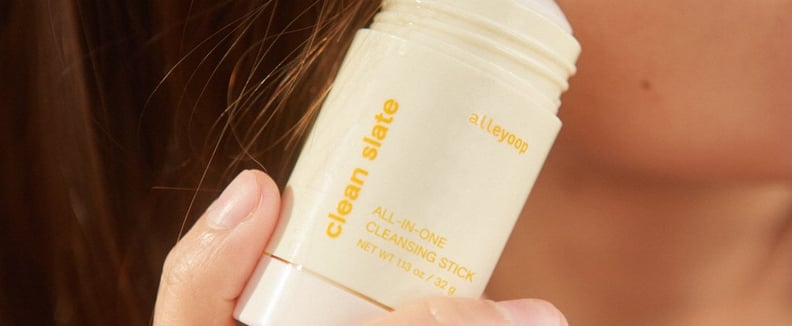 Alleyoop | POPSUGAR Photography / Samantha Sasso
Alleyoop | POPSUGAR Photography / Samantha Sasso
As POPSUGAR editors, we independently select and write about stuff we love and think you'll like too. If you buy a product we have recommended, we may receive affiliate commission, which in turn supports our work.
Before I lived alone, I spent most of my evenings complaining to my roommate about how irritated my eyes were from my favorite oil face washes. She would wonder aloud why I didn't just stop using them, but I couldn't — oil cleansing is, and always will be, a necessary step in my nighttime routine. I've been a religious double-cleanser for years now, and the benefits almost always outweighed the annoying side effect of blurry, irritated eyes.
Although I wasn't on the hunt for a cleanser to solve this problem (I'd all but given up on finding something gentle enough for my sensitive eyes), I recently discovered an oil-based cleanser that finally solves my big problem. Meet the Alleyoop Clean Slate ($28).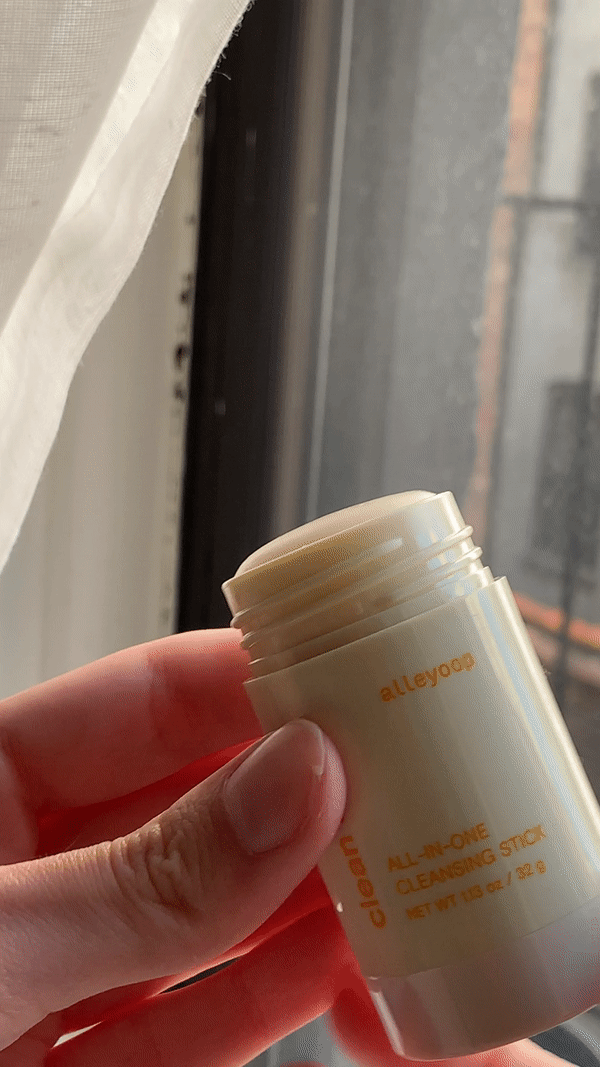 This all-in-one cleansing stick is probably loved by others thanks to it's fuss-free packaging. Instead of a jar you have to scoop balm out of or a bottle that now permanently possesses a slightly greasy residue on its shell, this cleansing stick is, as the name implies, a stick. To put it plainly, it's just so easy to use — and I can see how that's a big selling point, but still my favorite feature is that it's shockingly gentle without skimping on results.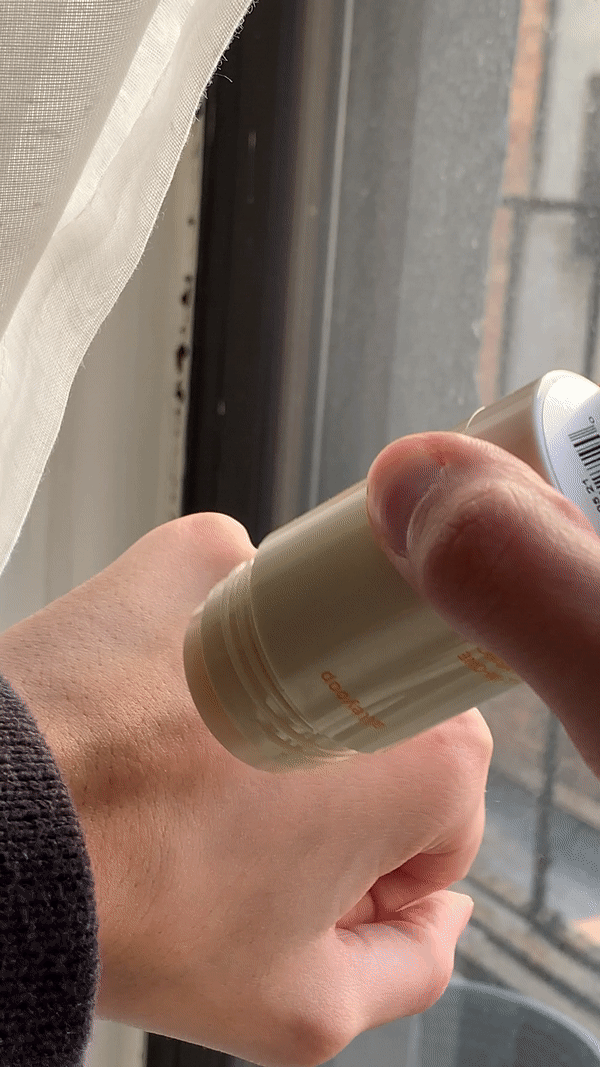 My nightly routine now looks like this: I unscrew the top of Clean Slate's deodorant-like stick, swirl it around my dry face (yes, even with makeup on), massage it in, and then rinse. It takes less than a few minutes, and my vision is nearly perfect once I'm done — irritated side effects not included. Although on a day-to-day basis I'm not wearing a lot of makeup, this cleanser makes my skin look and feel so clean, like squeaky clean without the tight sensation that often comes from harsher cleansers. It gets my skin so clean that I'm sometimes tempted to skip the second cleansing step — unheard of, I know.
Although the price is a bit steep for the unassuming cleansing stick (I'm not sure cleansers often deserve the $20-plus price tag), the Clean Slate has been happily added to my nightly routine. I guess clear eyes are just that worth it to me.
Rating:
★★★★☆