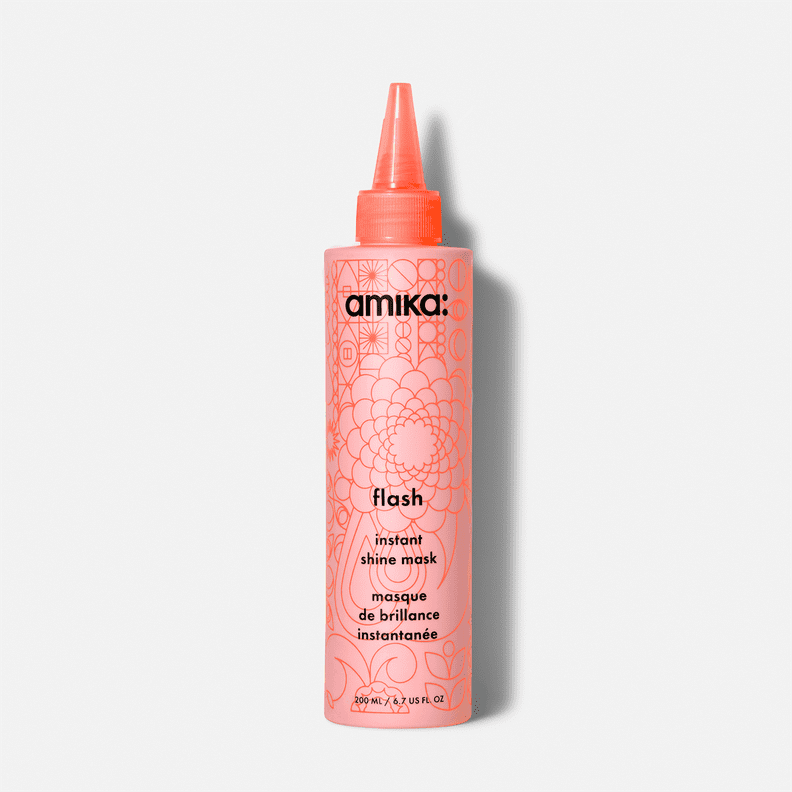 loveamika.com
As POPSUGAR editors, we independently select and write about stuff we love and think you'll like too. If you buy a product we have recommended, we may receive affiliate commission, which in turn supports our work.
As someone who has the luxury of working from home 60 percent of the time, I rarely need to reach for my trusty flat iron, or real clothes, for that matter. However, I've gotten into the habit of hitting early morning workouts a few times per week, which means I take a lot of showers, and probably wash my hair more often than I should. Despite getting a haircut recently, I noticed that the ends of my hair were alarmingly dry. And while I'm usually pretty reluctant to use a lot of products — my hair gets greasy very easily — I decided to give Amika's Flash Instant Shine Mask ($25) a whirl, and now I want to buy it in bulk.
Packaged in a gorgeous pink bottle with an easy-to-use control tip, the Flash Instant Shine Mask is actually one of the best-smelling beauty products I've ever used. The scent lands somewhere between fruity and floral without being overwhelming, and oh my god, it is truly divine. Fortunately for impatient people like me, it's also insanely easy to use. Simply shampoo your hair like you normally do before sectioning off parts of your hair and applying the mask. After you let it set for a minute, rinse it out! Pretty easy, right?
My hair is arguably a thousand times softer and shinier.
It's also worth noting that while mask can be used on all hair, Amika's website recommends that people with thicker hair still use conditioner before applying the mask. I personally have the mane of a lion and have completely forgone conditioner the last four times I showered, so do whatever works for you.
As for the results? The amino acid-rich formula worked instantly. My hair is arguably a thousand times softer and shinier. I have less flyaways and the ends of my hair are much more hydrated. Scroll through to get a look at this sweet-smelling hair mask you're gonna want to order ASAP.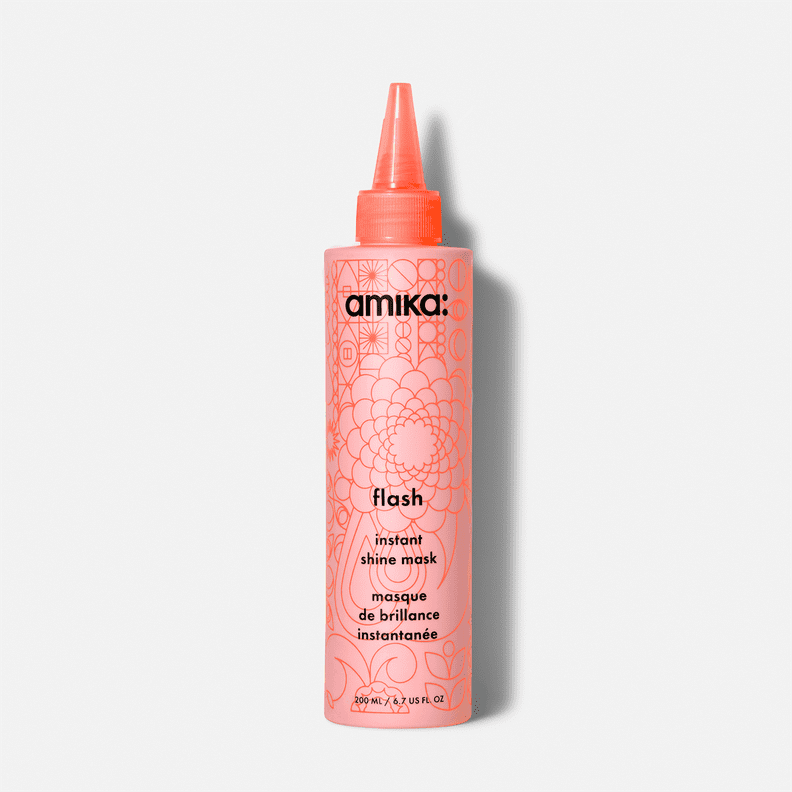 Amika's Flash Instant Shine Mask
Using Amika's Flash Instant Shine Mask ($25) will honestly make you feel like you're in a spa. If you're in the market for a no-fuss hair product that will make your hair shine, this is absolutely it.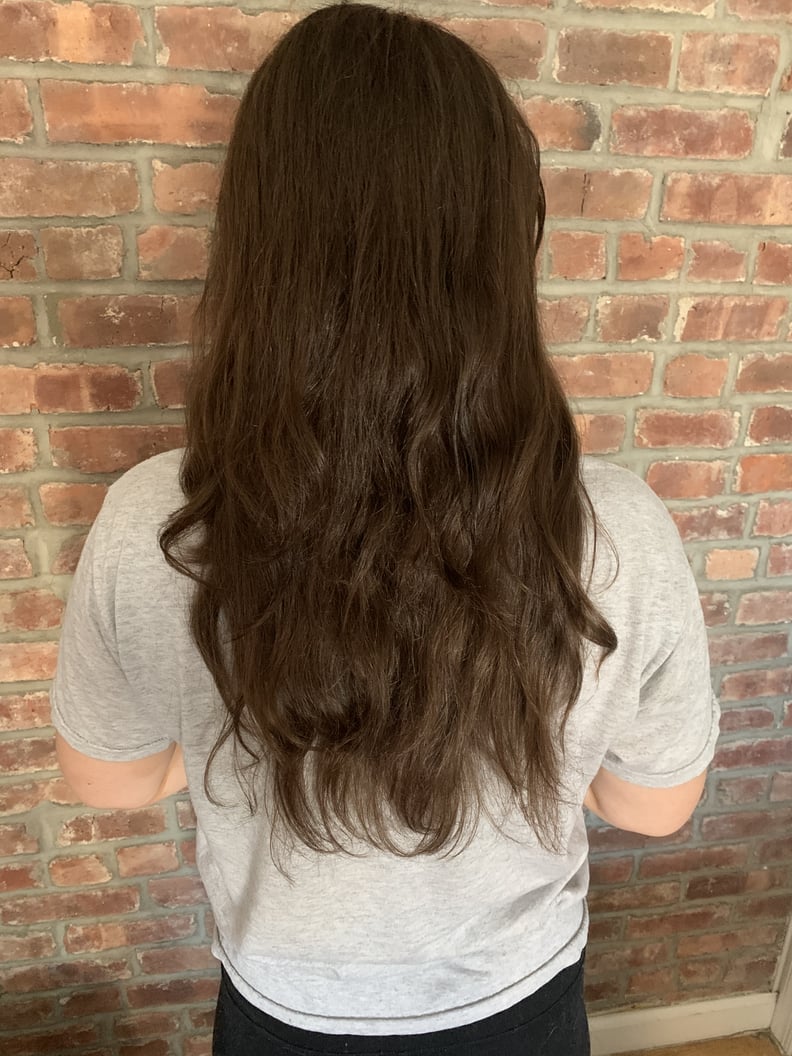 My Hair After Using the the Amika's Flash Instant Shine Mask
OK, this is what my hair looked like after using Amika's Flash Instant Shine Mask's one time. I let my hair air dry and barely ran a brush through it, so you know it works.