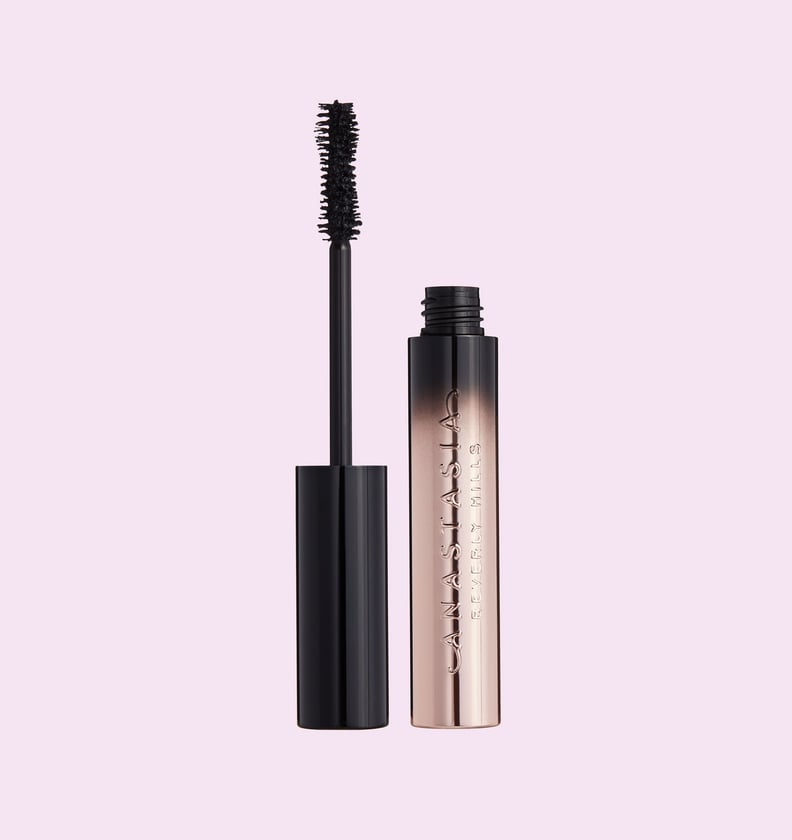 As POPSUGAR editors, we independently select and write about stuff we love and think you'll like too. If you buy a product we have recommended, we may receive affiliate commission, which in turn supports our work.
Makeup-lovers and mascara fanatics, today is a special day: Anastasia Beverly Hills has finally announced it's launching its first mascara — the Lash Brag Volumizing Mascara ($25) — and after a full month of testing it, I have to admit that it's as good as I'd hoped it would be.
It's hard to believe, but Anastasia Beverly Hills — a brand known for its genius eye makeup offerings — didn't have a mascara until now. Sure, there was a mascara topcoat back in 2015, but they've never had a really good-quality, show-stopping option in the range. But the Anastasia Beverly Hills Lash Brag Volumizing Mascara, which launches on the brand's website on March 10 and at additional retailers on March 15, changes that.
The Lash Brag Volumizing Mascara is, well, very, very volumizing. According to a press release, it promises to create "dramatic, full-bodied lashes with intense, jet-black color," and after a month of testing it prior to the launch, I can say with confidence that it absolutely does. This is not a lightweight, natural-looking mascara. It's a creamy, inky, heavy-duty formula that really beefs up your lashes. So if you're someone who prefers mascaras that just tint and define (think Glossier's Lash Slick or Clinique's Naturally Glossy Mascara), this is probably not the mascara you want to invest in.
The Lash Brag formula is buildable, though. I always forget to count how many coats I'm applying, but I usually add about three or four coats of this formula to get my lashes looking as long and full as I like them to. You can apply less than that to get the length without as much volume (which is what I do before work) or more than that to get really intense fullness (which I like to do for a night out or if I'm doing smoky eyes or a wash of glitter). The formula is incredibly creamy and shiny, but because it contains flexible polymers and soft waxes, I don't find that it makes my lashes stiff and brittle — which also means it doesn't flake off and get lodged underneath my contact lenses throughout the day (which is a regular, very uncomfortable occurrence with some drier formulas).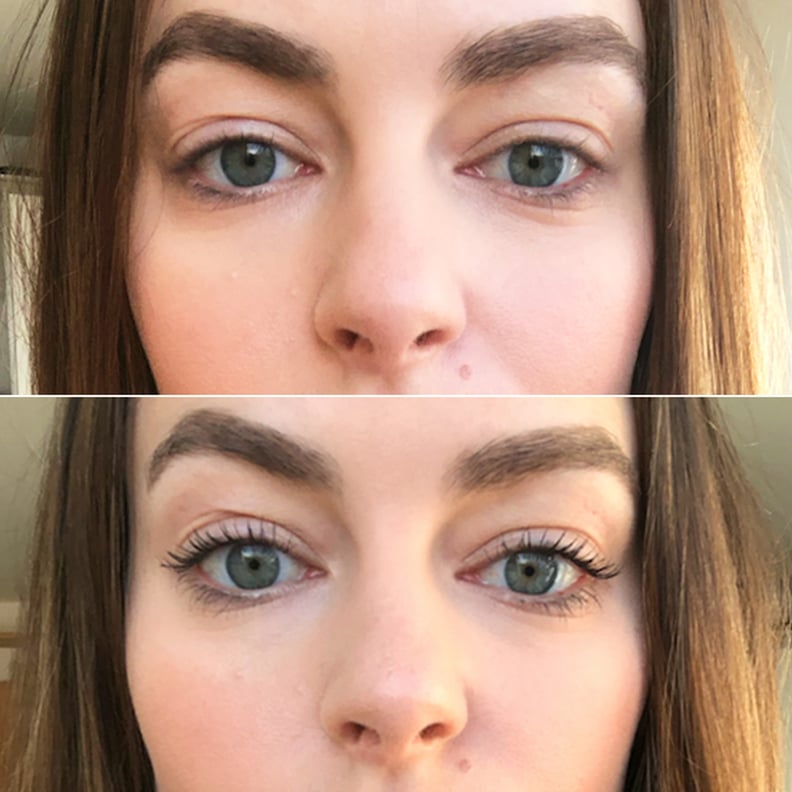 For someone like me, who has fairly long, plentiful lashes (yes, I know that I'm blessed), the hourglass-shaped wand is the perfect size. The fiber bristles (versus rubber ones) aren't so long that they smudge pigment all over my lids, but they're also not so short that I have to apply a dozen coats to cover all my lashes. The bristles are arranged in a helix shape (like a strand of DNA), which I find helps catch each and every hair as you run it through your lashes. And while I typically prefer mascara wands with a tapered tip (I find they allow me to easily get at the itty-bitty lashes at the inner and outer corners), I was quite surprised to find that I could still catch those tiny lashes using the end of this wand.
I really love how full and separated Lash Brag makes my lashes look. I've used it every day for three weeks now and I'm still impressed every time I see the final results — sometimes my lashes are so voluminous that they almost look fake. The formula stays put throughout the day, but because it's not waterproof, there have been a few times it's smudged a tiny bit under my lower lashes by 5 p.m. (although, it's important to note that I have very oily eyelids). And while the creamy formula is good for my lashes, I can imagine if you have thin, sparse lashes this may weigh them down a bit.
All in all, I have to say that this is my favorite new mascara launch from the past year. While an Anastasia Beverly Hills mascara has long been in the making, I'm happy to report it was worth the wait.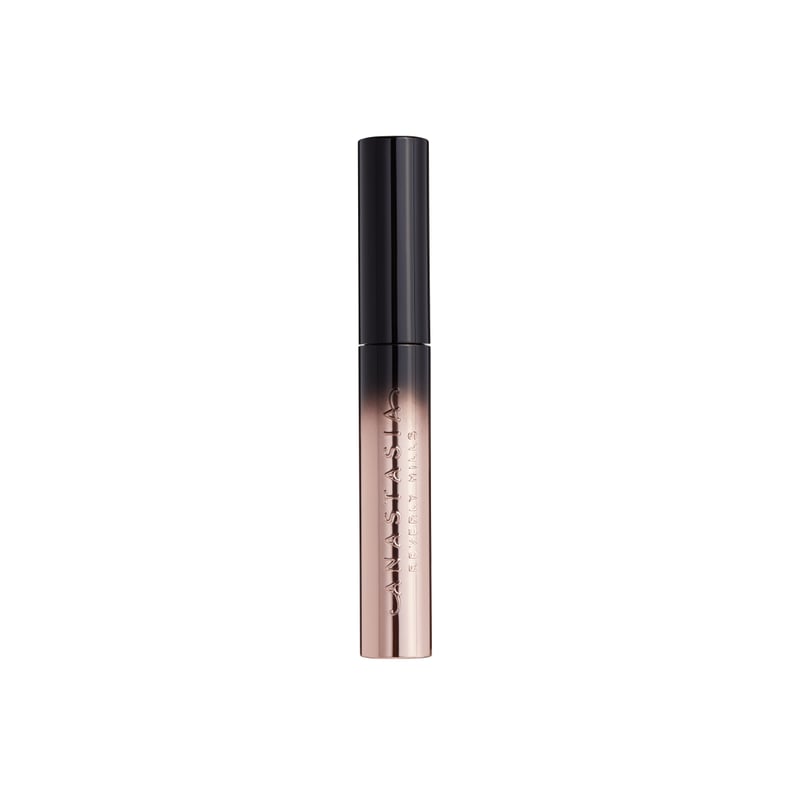 Anastasia Beverly Hills Lash Brag Volumizing Mascara
Anastasia Beverly Hills Lash Brag Volumizing Mascara ($25, available March 10)