Arielle Vandenberg on Love Island, Clean Beauty, and More
Arielle Vandenberg's Secret to Long-Lasting Makeup on Love Island? No Sweat (No, Really)
As POPSUGAR editors, we independently select and write about stuff we love and think you'll like too. If you buy a product we have recommended, we may receive affiliate commission, which in turn supports our work.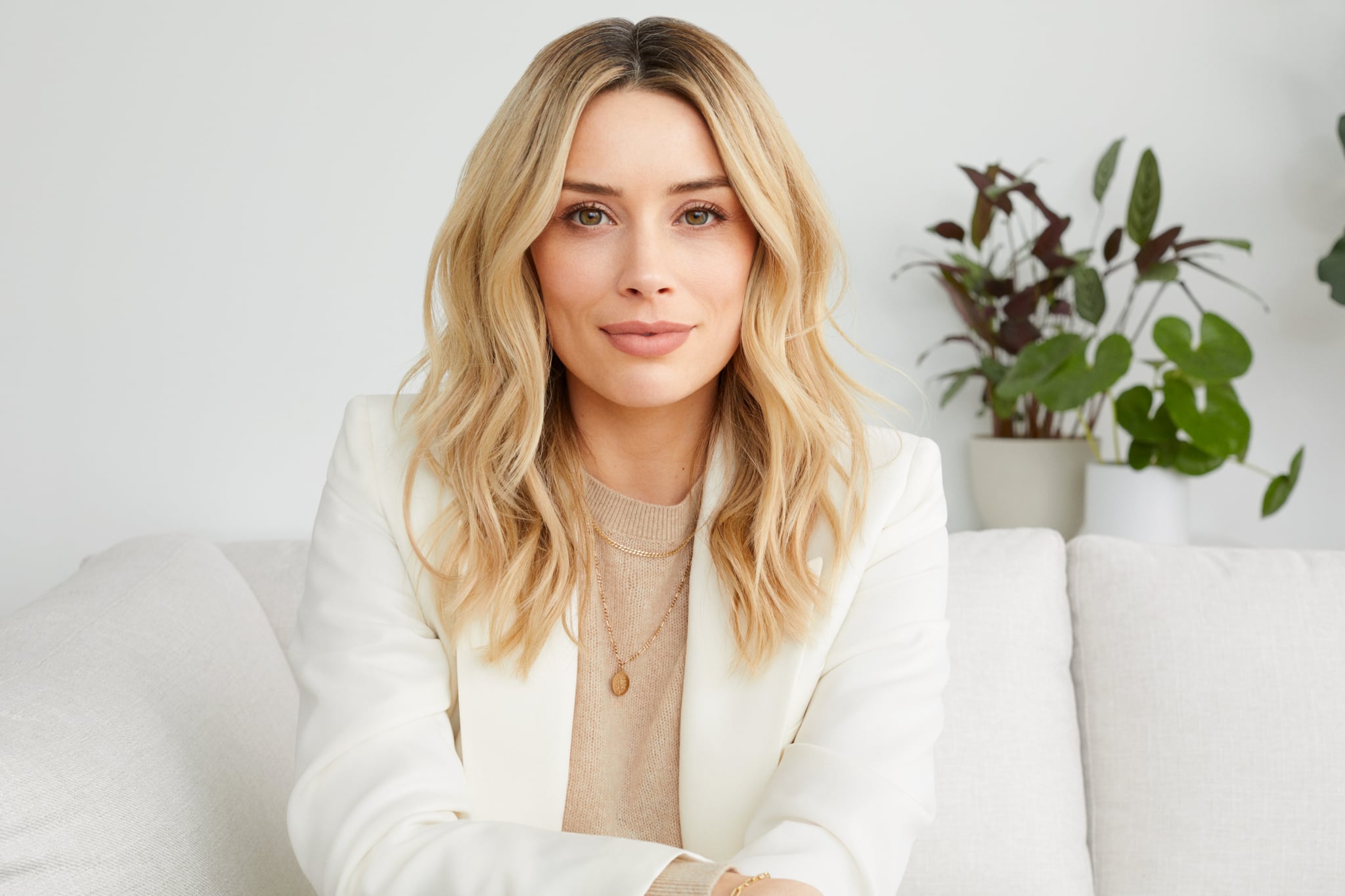 Maybe you recognize Arielle Vandenberg from one of her hilarious videos on Instagram or from her role as host of the US edition of Love Island. Or, if you're anything like us, you've had a picture of her hair pinned to a Pinterest inspo board since 2015. She recently partnered with BareMinerals on the launch of its Skinlongevity Long Life Herb Collection, so you'll probably be seeing a lot more of her in the beauty space, too.
Vandenberg chatted with POPSUGAR exclusively about Love Island, clean beauty, and the one trend she's dyeing (pun intended) to try.
On Keeping Her Makeup Fresh on Love Island
If you've ever had the pleasure of watching an episode (or 20) of Love Island, you may have noticed that a lot of the contestants' makeup looks picture-perfect, despite the raging heat and frequent challenges. We've always wondered if there was a secret glam squad helping everyone out, but Vandenberg assured us that isn't the case.
"The contestants bring all their own makeup and do it themselves — I feel like the whole show you're watching them do their makeup," she said. "The girls are always in the dressing room gossiping and talking about boys. I'm like, 'Oh, wow, you're doubling as a makeup artist.' It's insane, they're so good at it."
"You'll never believe this, but my face does not sweat. My makeup artist is obsessed with me."
And while the contestants may have mastered certain hacks for keeping their makeup in place all day, Vandenberg's trick is a little different. "You'll never believe this, but my face does not sweat. My makeup artist is obsessed with me. She was like, 'Wait, it's 120 degrees — this is going to be the worst.' I'm like, 'Do not worry.' And lo and behold — literally not a bead of sweat. My underboob area, that's a different story. My dress is drenched, but my face is just dry. It's like a gift."
As someone who hosts a show called Love Island, we had to ask Vandenberg the age-old question: what are her desert-island beauty products? She had a few picks: "For my makeup, I'm bringing my BareMinerals Complexion Rescue ($33) — the hydrating gel cream — because it has SPF. You're on a desert island, you've gotta protect the old skin. For skin care, I'd bring the BareMinerals Skinlongevity Long Life Herb Anti-Aging Face Serum ($62). It's the most hydrating; you put it on and it just feels cool and your face is glowing afterward. For my hair product, I'd bring an oil for my ends so that they don't fry off in the sun."
On Clean Beauty (and Other Trends)
The biggest change Vandenberg has noticed in her skin came after she made the switch to clean beauty ingredients. The difference was almost immediate: "I feel like whenever I take my makeup off, I can tell that my skin is happy with me," she said. "I'm constantly battling dry spots, and ever since I've [switched to] clean products, I don't have a bunch of random dry spots anymore. That's definitely helped my skin and the texture of it."
As for other beauty trends she wants to try, she prefers to go bold. "I really want to dye my eyebrows a color," Vandenberg said. "That's probably the weirdest possible answer, but I kinda wanna try it. I think I would look cool if I had purple eyebrows. I've seen people do this and I'm like, what." Hey, for someone who's watched people fall in love on TV, let's just say weirder things have happened.
Image Source: BareMinerals