I Can Thank This Cult-Favorite Brush For My Touch-Free Makeup Routine — Because Germs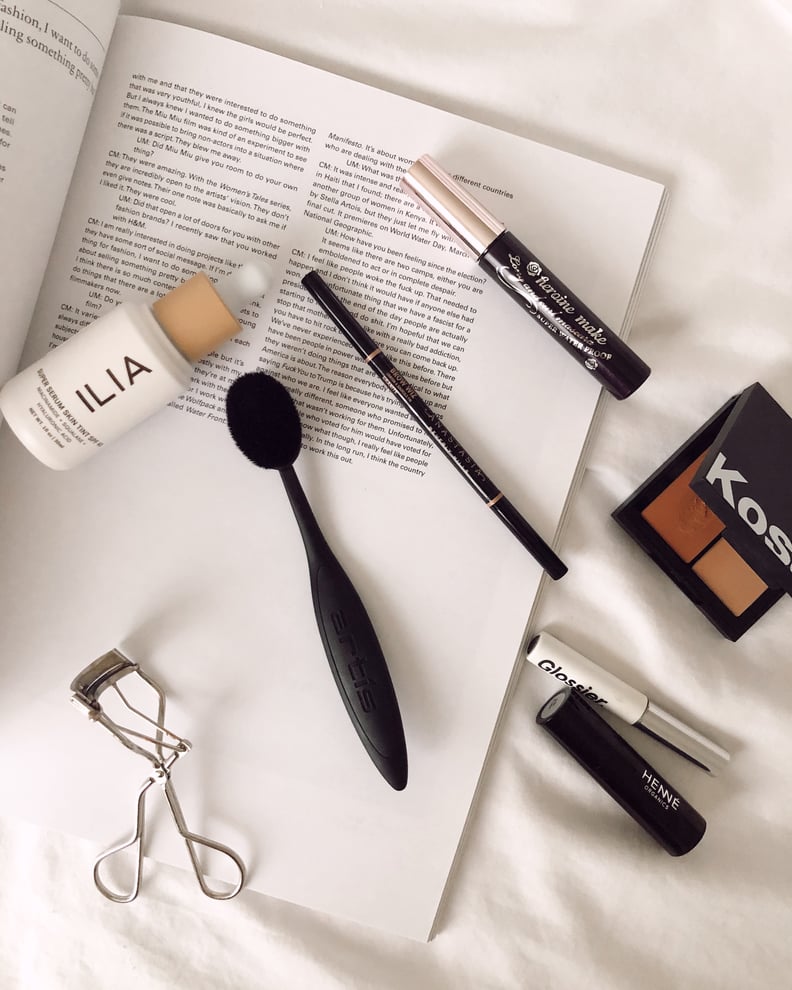 POPSUGAR Photography | Stephanie Nguyen
POPSUGAR Photography | Stephanie Nguyen
As POPSUGAR editors, we independently select and write about stuff we love and think you'll like too. If you buy a product we have recommended, we may receive affiliate commission, which in turn supports our work.
Imagine this: You're mindlessly scrolling through Instagram and there, nestled between another selfie and a meme, is an ad. But not just any ad — one that makes your thumb stop. It's rare that I pay attention to ads when I'm on the app, let alone one that makes me stop and seriously consider buying whatever it's selling. Yet that's exactly how I stumbled upon my latest obsession: an Artís makeup brush.
You've probably seen the videos of influencers using these brushes to apply everything from tinted SPF to concealer. But what attracted me was the flawless finish they created. Could using one of these brushes really deliver the same natural finish as applying product with my fingers? The answer is yes. After all, the more I can avoid touching my face these days, the better. My everyday makeup routine has never been easier — or more germ-free. Thanks, Instagram.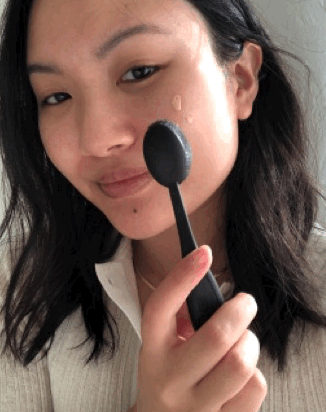 How I Use the Artís Elite Oval 6 Brush
While the larger Elite Oval 7 size is the brand's bestselling brush (and the one you've most likely seen on Instagram), I decided to opt for the Elite Oval 6 ($60). It's slightly smaller (about the size of the entire eyelid), but its multitasking abilities are seemingly endless. It can be used to apply all sorts of liquid, cream, or powder products to every part of the face, from foundation to blush to contour powder and highlighter and even eyeshadow and concealer.
Since the brush is designed to mimic the way your fingers move across your face, the end result looks super natural and seamless, especially when it comes to applying your base. My problem with the foundation brushes I've used in the past is that they would often leave my skin looking cakey. While I do love using a blending sponge to create a flawless finish, I don't love how much product it eats up. With the Oval 6, a little product goes a long way since the bristles are designed so you can use less product.
For a quick and easy everyday look, I use the brush to apply my favorite liquid Ilia Super Serum Skin Tint SPF 40 Foundation ($46) (another product Instagram persuaded me to get). I dot the product directly onto my face using the dropper, then use continuous circular motions to blend with the brush, just like I would if using my fingers. If I'm just working from home, I'll usually stop here, but on days when I want to look a little more done up, I'll use the same brush and method to apply liquid concealer. For cream blush or contour powder, I'll dip the brush directly in the palette to scoop up the product and then apply to my face.
The Final Look
Now, instead of having to wash my hands before applying makeup, then again afterward, I can avoid the sink altogether. The end result is a natural, even finish — the ideal my-skin-but-better look. And if I thought my skin looked good IRL, it looks positively airbrushed on camera. With the convenience of this brush and its flawless application, I may never go back to using my fingers.