Launching a Beauty Brand Is Hard on a Good Day, but Here's What It's Like During COVID-19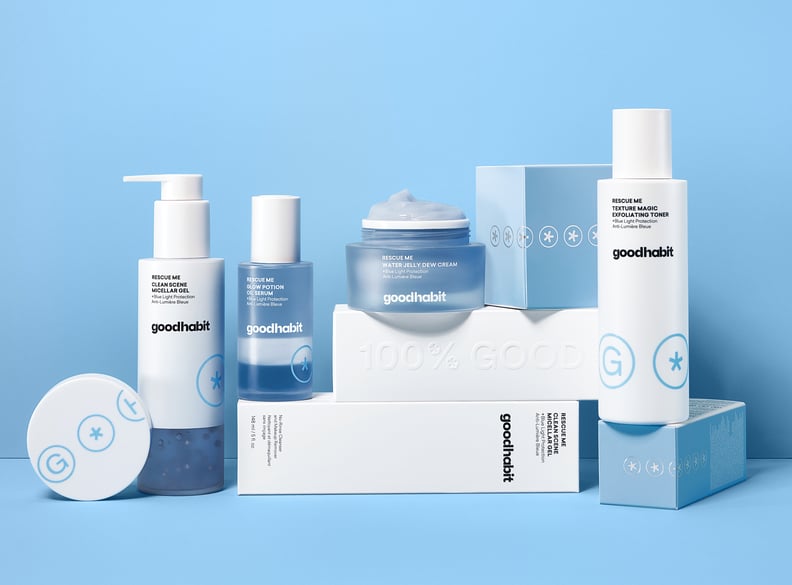 Courtesy of Goodhabit
Courtesy of Goodhabit
It's been said a thousand times, but we really are in unprecedented times with the novel coronavirus (COVID-19) pandemic. With a stay-at-home order in effect in more than 40 states, nonessential businesses have been forced to close their doors at brick-and-mortar locations and operate virtually. While beauty brands are still able to operate online during COVID-19, many small independent companies are feeling the impact of current events in other ways — especially those launching for the first time amid the virus.
On a good day, launching a new company takes an enormous amount of work and anywhere from six months to multiple years to get to market. During that time, product research needs to be completed, funds secured, and production needs to be underway. To say that the process consumes the entirety of your thoughts and your life is an understatement. For many people, creating their own brand is a dream come true.
"I don't think I've ever been as obsessed about anything in my life to the level of Goodhabit," said Mariya Nurislamova, founder of Goodhabit, a skin-care line set to launch in April with a mission to educate and protect consumers against the damage of artificial blue light. When you put your blood, sweat, tears, and money into creating a new company, the last thing you expect to happen is a pandemic.
The Unexpected Impact Of Launching During COVID-19
For the U.S., March was when things really started to change. Schools began shutting down, non-essential businesses were forced to close their doors, and the larger part of the public began social distancing. For many new brands set to launch during this timeframe, it was a rollercoaster, to say the least.
The first, and most obvious, impact is in a brand's finances. Time is money, as they say, so when you plan a launch and then have to shift strategies at the last minute, you certainly feel it. Plus, when launch dates are pushed back, brands experience a shorter period of sales than originally expected. "We knew that the run rate probably wouldn't be what we were expecting it to be," said Jamie Glassman, CEO of One Click B.eauty, a color cosmetics brand developed to bring ease, quality, and accessibility to people that launched in early April. The biggest thing on the founders' collective minds: paying their employees.
Another impact comes from ingredient sourcing and production. This was the biggest obstacle for Olamide Olowe and Claudia Teng, the 23-year-old co-founders behind the medicated skin-care brand Topicals. "A lot of our ingredients come from Italy," said Teng. "So, because Italy has been shut down for a really long time, we knew that getting certain ingredients was going to be quite the struggle." This hold up — which is still going on now — has delayed production.
"With our future launches, there was a couple of delays — not with ingredients, but packaging — with factories being at a lower capacity than they normally are," said Jeniece Trizzino, vice president of product development at Goodhabit.
In terms of marketing strategies, most original plans were now outdated given the current climate. In-person events surrounding the launches had to be completely scrapped or, at best, pushed back until the fall. Not only does this propose the task of having to reallocate funds, but it also leaves the issue of getting the word out to press. Wldkat, a CBD skin-care brand set to launch later this month, had initially planned an event in New York City on April 20 that involved completely making over a bodega. "I had to record a video from my living room over the weekend introducing the brand instead," said Amy Zunzunegui, CEO and founder of Wldkat.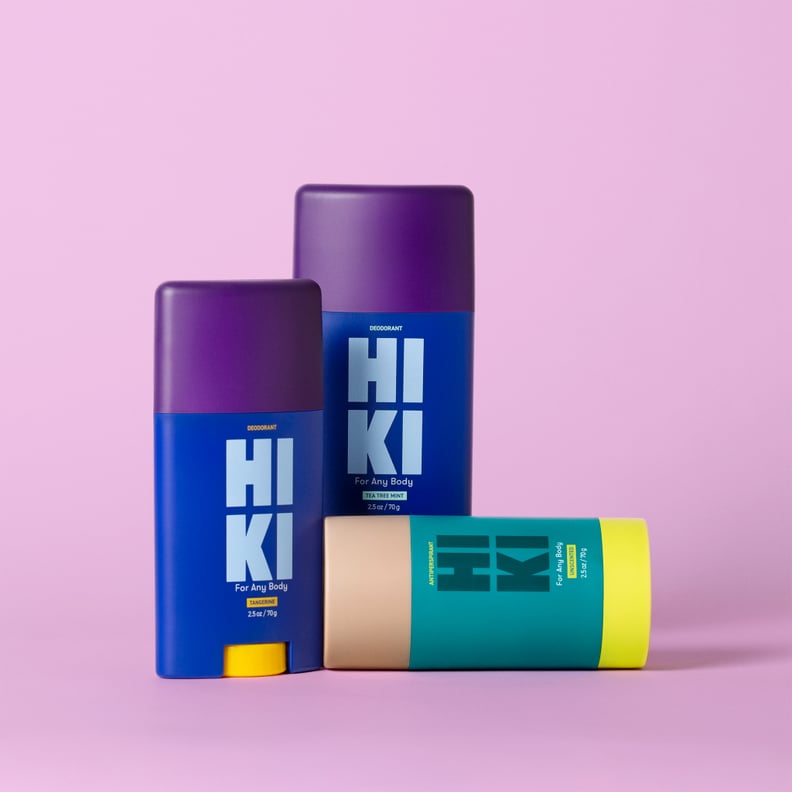 From a shipment standpoint, a number of hiccups were encountered. For One Click B.eauty, an Amazon-exclusive brand, the prioritization of essential goods by the e-commerce website caused major delays in fulfillment. "We could never have imagined that product availability would become an issue because we couldn't ship product from one place to another due to a prioritization of only essential goods," said Glassman.
We could never have imagined that product availability would become an issue because we couldn't ship product from one place to another due to a prioritization of only essential goods.
Goodhabit runs its own warehouse in New Jersey — the second hardest hit state in the U.S. by the coronavirus — that's responsible for fulfilling and shipping their products. "We had to temporarily close it last week just to make sure we disinfect everything," said Nurislamova. "So, that stress is there. Those people have to still show up and step up when the rest of us get to work from home, that's very much what I'm thinking about on a day to day basis."
The good news in all of this is that by nature, new brands are scrappy and they're used to having to adapt to new challenges. Zunzunegui credits that to the "startup mentality" and the sentiment seems to ring true for other founders. "Because we are a new brand, you have a big financial impact in year one to begin with," said Glassman. "We're probably in a better position than an existing brand that hadn't planned for that upfront investment."
Pivoting and Adapting a Beauty Strategy
The most common question each of these brand founders asked themselves: should we cancel the entire launch? "Of course we questioned if we are doing the right thing by launching right now," said Glassman. "How do we make sure we're not being tone deaf in a time when so many people are scared and suffering? How do we make sure that we are giving back where we can, while still being able to support our team and our business, which is a delicate balance in itself."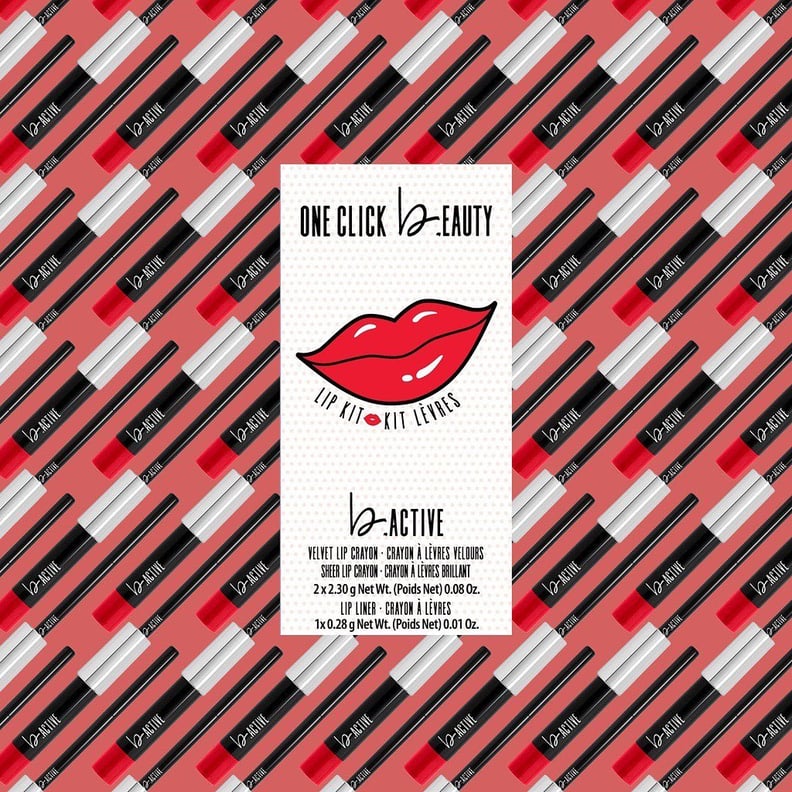 While many felt it was in their brand mission and ethos to push on, for Hiki, a personal body-care brand, adapting meant not launching as a brand for sale at all. Instead, they decided to donate all of the ready-to-ship products to hospital and medical facility workers on the frontlines fighting the pandemic. "It was extremely difficult to evaluate, but with how quickly the world changed, we felt it was the only choice," said Ariel Wengroff, co-founder and chief content officer of the brand. "The response has been incredible and humbling."
Other brands delayed their launch date by a few weeks to leave room for processing, both mentally and physically. Topicals, for example, released free samples of their product as a workaround to get their supply chain up and running quicker, while other companies moved forward with launching fewer products than initially planned.
With the Wldkat office being closed, Zunzunegui had to have all of their inventory shipped to her home. "I've got my children and my husband helping pack out press boxes, and we have an assembly line down the hallway," she said. "It's kind of what you have to do."
Where money was allocated for in-person activations, it was then redistributed to the bottomline or digital events, experiences, and content. At Topicals, they created an online skin horoscope that educates and donates to Sad Girls Club, a mental health organization, with every play. "We're really leaning heavily into the space of digital experiences and creating digital communities that have these skin conditions," said Teng. "And we think that that is just as important to physical products."
Similarly, Goodhabit created digital events around meditation to help promote self-care during this stressful time, One Click B.eauty created a social media campaign called "Face the Week" to promote positivity and empower women, and Hiki gave away products to non-medical workers who shared a kind message on social with the hashtag #todayimfeeling.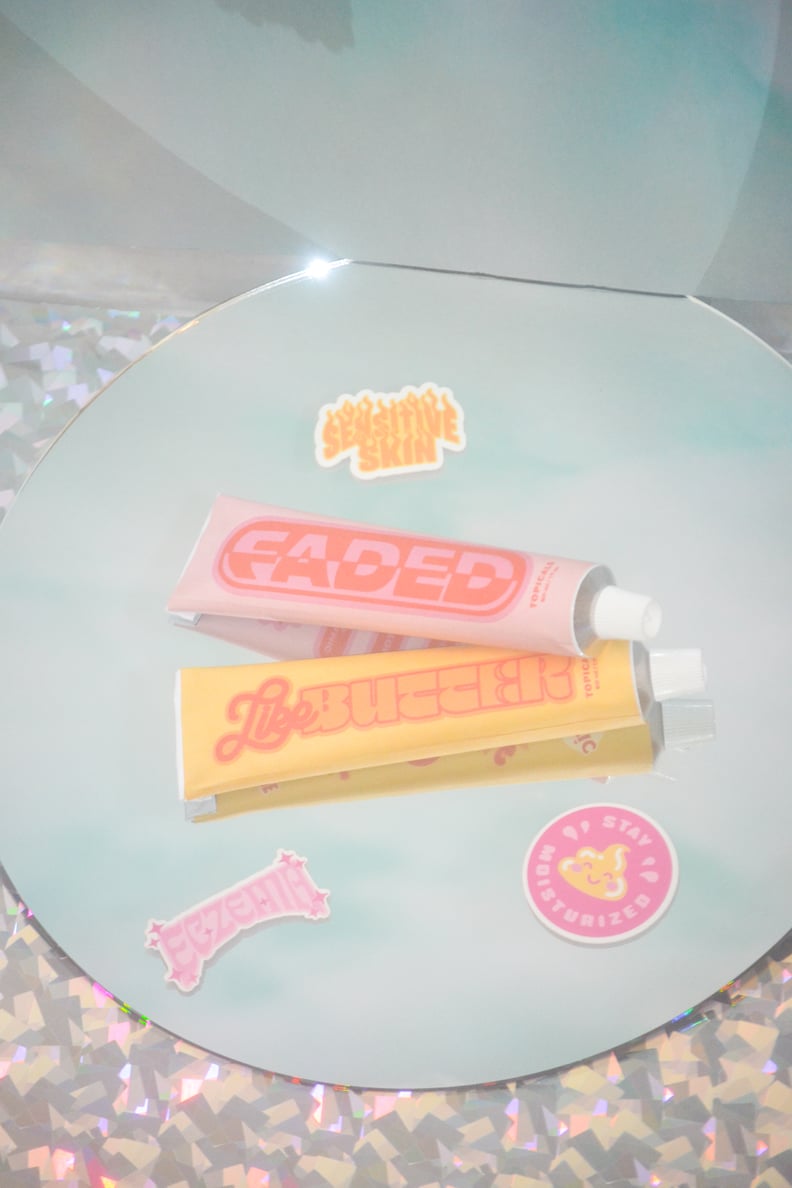 What This Means For the Future
With the greater public leaning on beauty and self-care more now than ever to help combat stress, many founders in the beauty industry are hopeful for the future, including those of Wldkat, Topicals, Goodhabit, Hiki, and One Click B.eauty. "I really believe that people look to brands in times like this for small gifts to themselves and to help maintain daily rituals," said Glassman.
It's clear that if ever there was a time to bring people together in shared empathy and support, it is now.
From being able to unite consumers virtually while still staying tucked away in the comfort and safety of their own homes, to finding a larger sense of purpose and giving back to communities, the beauty world is pulling together during the coronavirus. There is a sense of camaraderie in beauty and a strong belief in the idea that we will return to "normal life" soon. "It's clear that if ever there was a time to bring people together in shared empathy and support, it is now," said Wengroff.