Benefit Cosmetics They're Real! Magnet Mascara Review
I Tested Benefit's New "Magnet" Mascara — and It Actually Makes Your Lashes Longer
As POPSUGAR editors, we independently select and write about stuff we love and think you'll like too. If you buy a product we have recommended, we may receive affiliate commission, which in turn supports our work.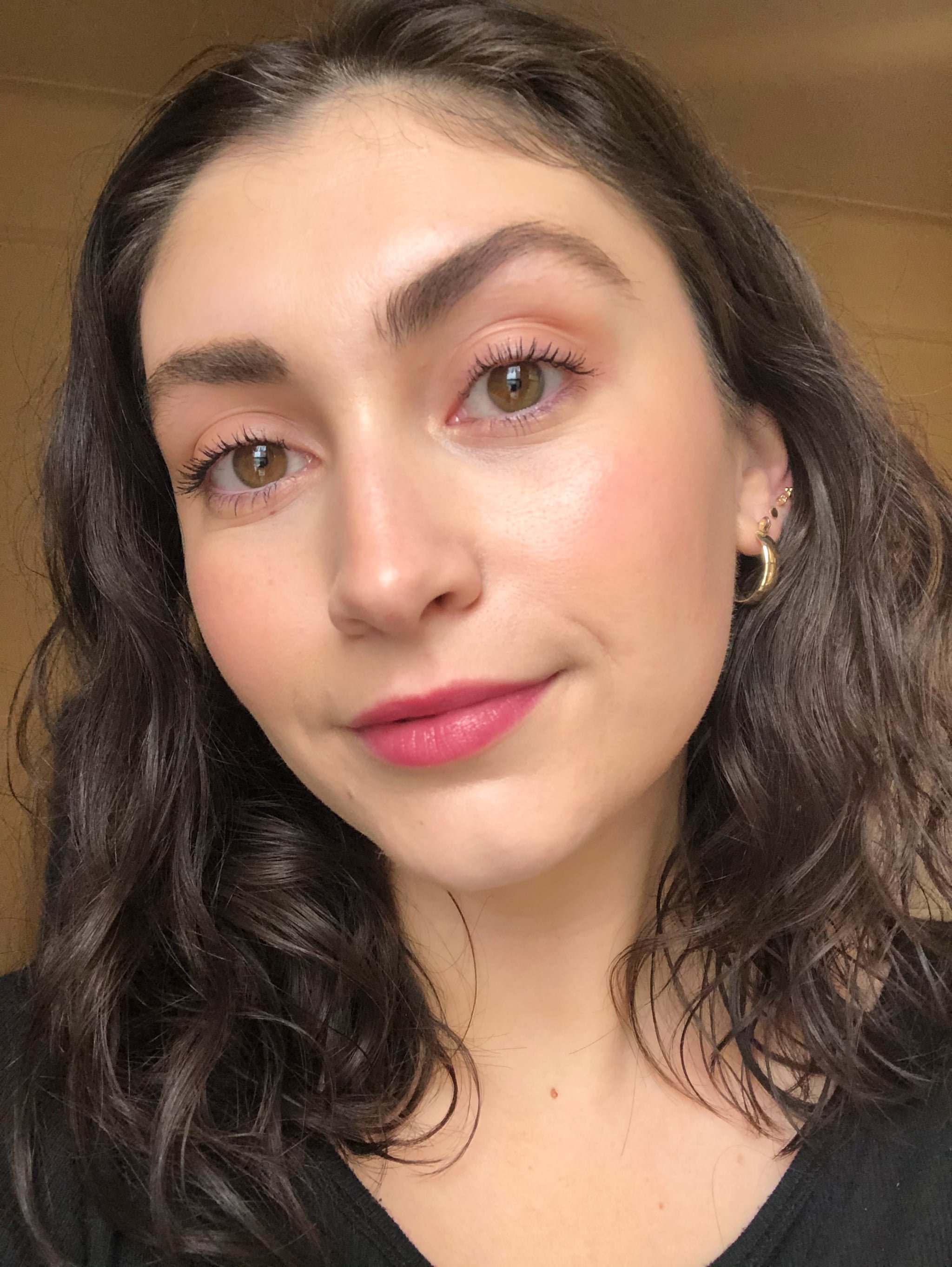 I'm a bit of a beauty nerd. I love the science of cosmetics — learning about ingredients, discovering innovations, understanding how different products are made — but even I was given pause when I heard about a new magnetized mascara that was hitting the market. I instantly needed to know: how does it work? Exactly what part of it is magnetized? What does it do for your lashes?
Benefit Cosmetics, the brand behind a multitude of mascaras you already know and love, is responsible for this latest product development. Aptly named They're Real! Magnet Mascara ($27), the innovative formula boasts extreme lengthening abilities thanks to a magnetically charged core in the brush and a magnetic mineral-enriched formula. Basically, the magnetic brush attracts and pulls the magnetic formula up the length of your eyelashes and then extends it past your natural lash to make them longer. The core in the brush is also good for picking up the perfect amount of product, which keeps your lashes from getting clumpy and weighed down with excess formula, while the zig-zagged bristles evenly distribute the jet-black pigment onto your lashes.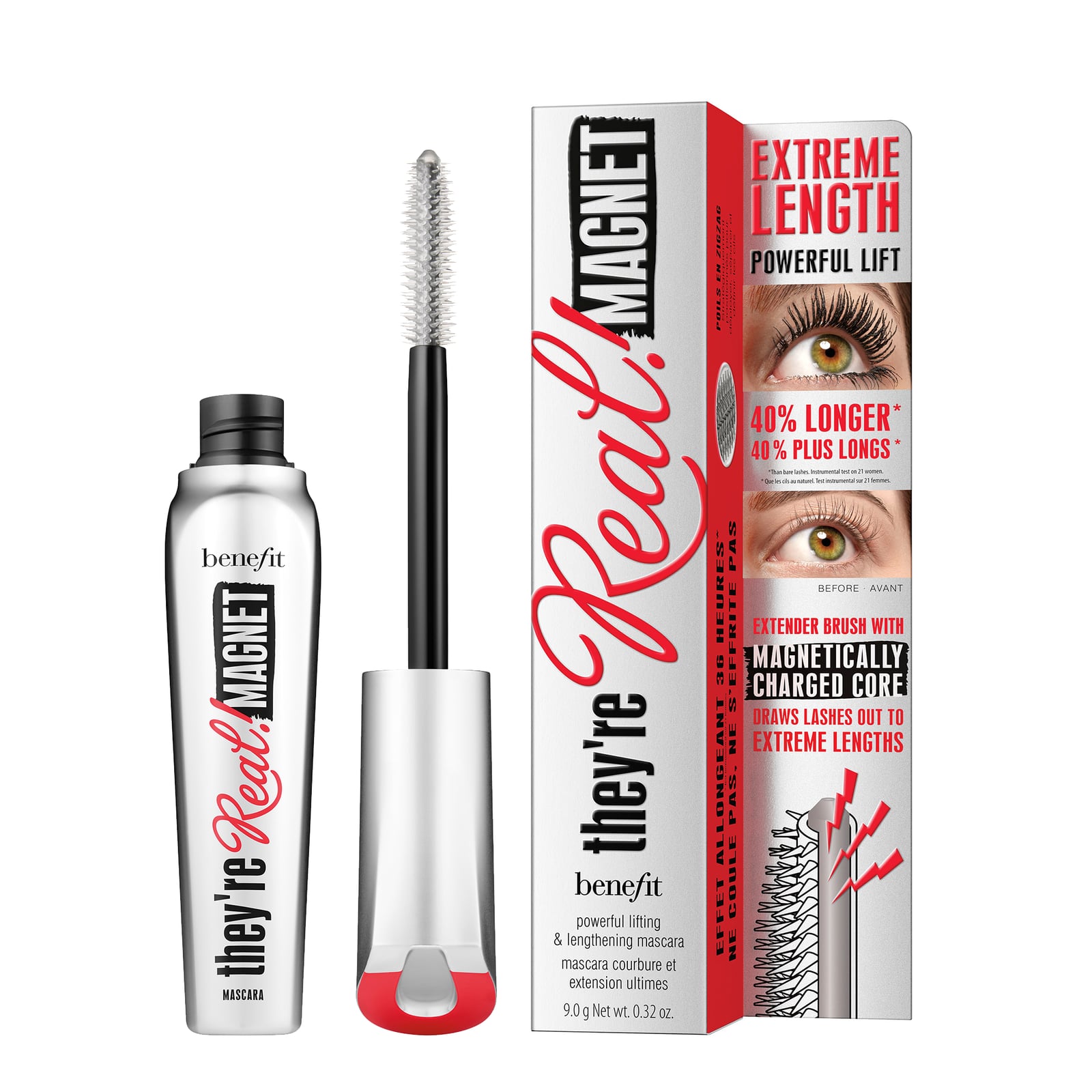 To really show just how well the They're Real! Magnet Mascara ($27) works, I took a before photo, a photo with the mascara on only one eye, and an after photo with the product on both eyes, and the images speak for themselves. My lashes are a good length sans mascara, but they lack volume or that oomph that makes them really stand out. With this product, I could immediately tell a difference. What I like most about the formula is that you can layer it on with two, three, or even four coats and it won't start to clump together because it isn't wet. This means you can keep building the length without worrying about taking it too far.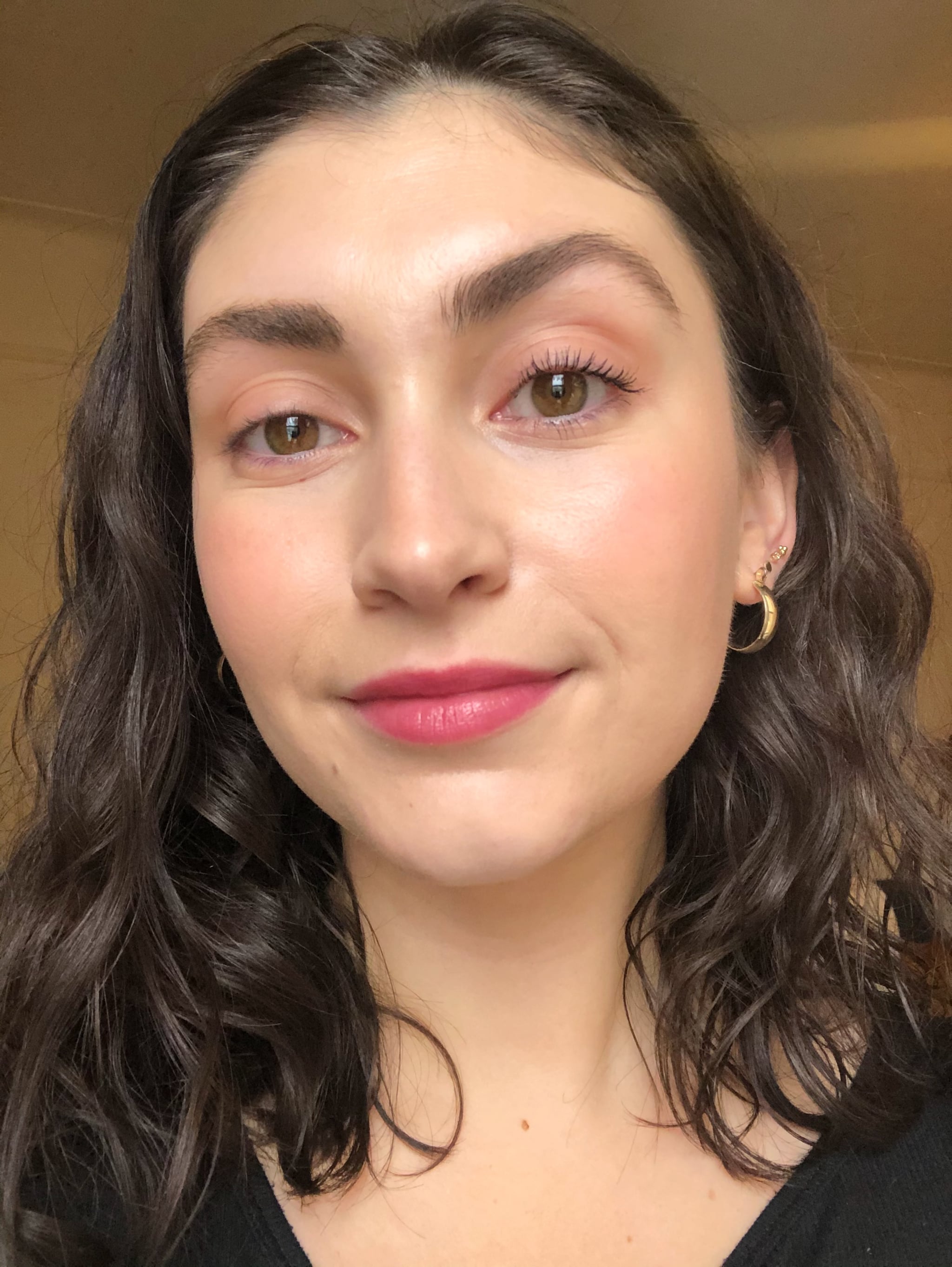 After wearing the mascara for a full day of work, plus a workout, I can confirm it lives up to its water-resistant claims. I only saw the faintest of smudging at the outer corner of my lower lash line, which is pretty standard for me (I smile with my eyes, a lot) but zero of the flakiness that typically comes with lengthening mascaras.
The technology alone in this mascara baffles me but the results are nothing short of amazing. To try it for yourself, the They're Real! Magnet Mascara ($27) is available at BenefitCosmetics.com and Sephora.
Review: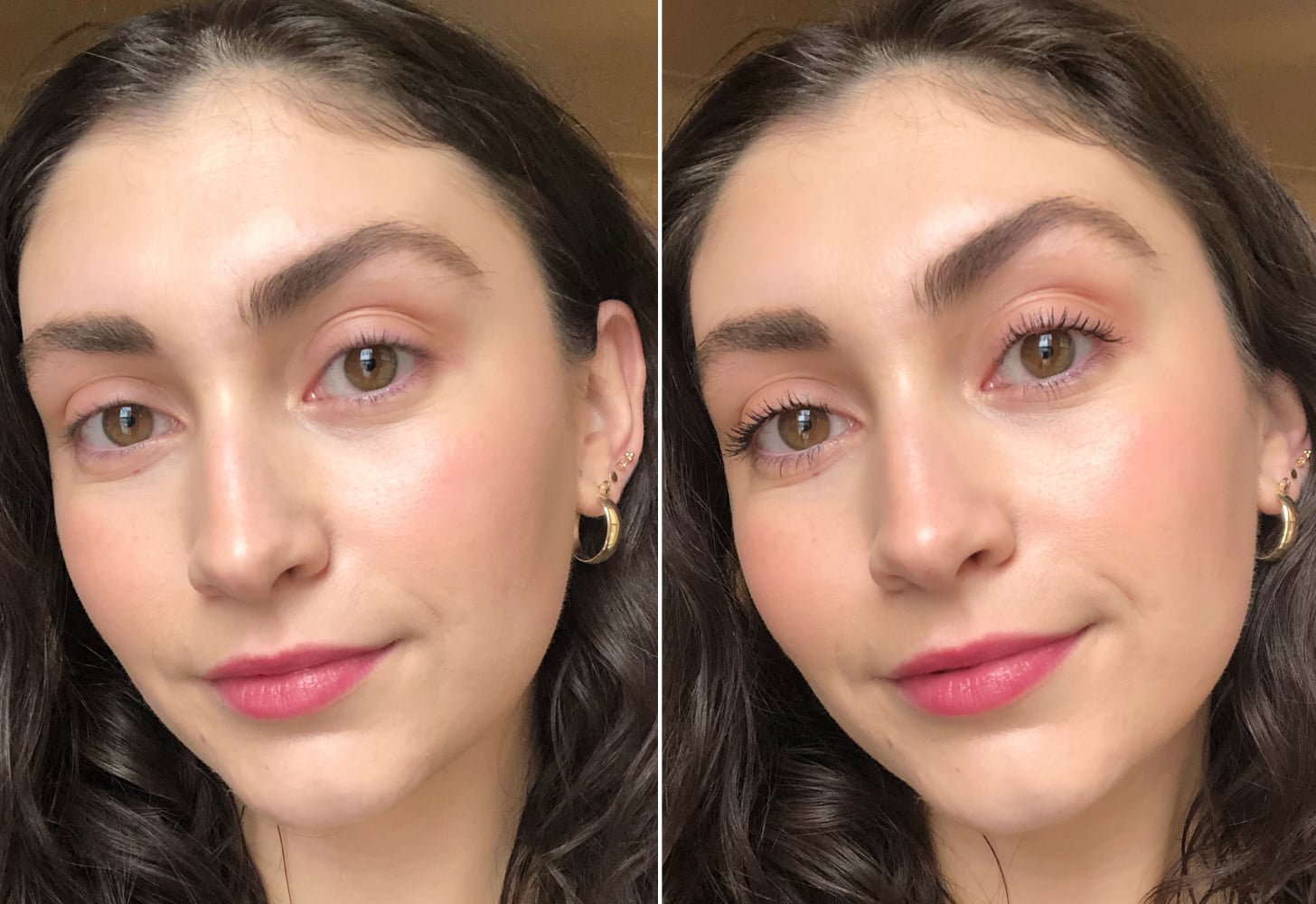 Image Source: POPSUGAR Photography / Jessica Harrington