As POPSUGAR editors, we independently select and write about stuff we love and think you'll like too. If you buy a product we have recommended, we may receive affiliate commission, which in turn supports our work.
Black Friday is officially here, and the largest sales event of the year means more discounts than we can count. This is especially true in beauty, with retailers like Ulta, Nordstrom, Amazon, Target, and more hopping in on the Black Friday savings. It's all the more reason to get your holiday shopping done and ensure your items arrive in a timely manner.
Whether you're looking for a makeup set to give the beauty-lover in your life, new skin-care products for your morning routine, or perhaps a new hair tool that emulates a perfectly blown-out style at home, there's an item in here for you. This time of year is incredibly busy (and somewhat stressful) for many of us, so we went ahead and curated a list of the biggest Black Friday beauty deals so you don't have to search the entire internet without direction.
We'll update this post with new deals as they arrive, and expect a whole lot more throughout the day (we suggest you bookmark it now before it slips your mind). We found incredible deals on everything from TikTok-famous finds like the Bed Head hair stick to viral eyeshadow palettes like the Morphe x Jaclyn Hill that are well worth grabbing. Do yourself a favor and get your holiday shopping started before Black Friday — this year's savings are worth it.
Jump to the Best Black Friday Beauty Deals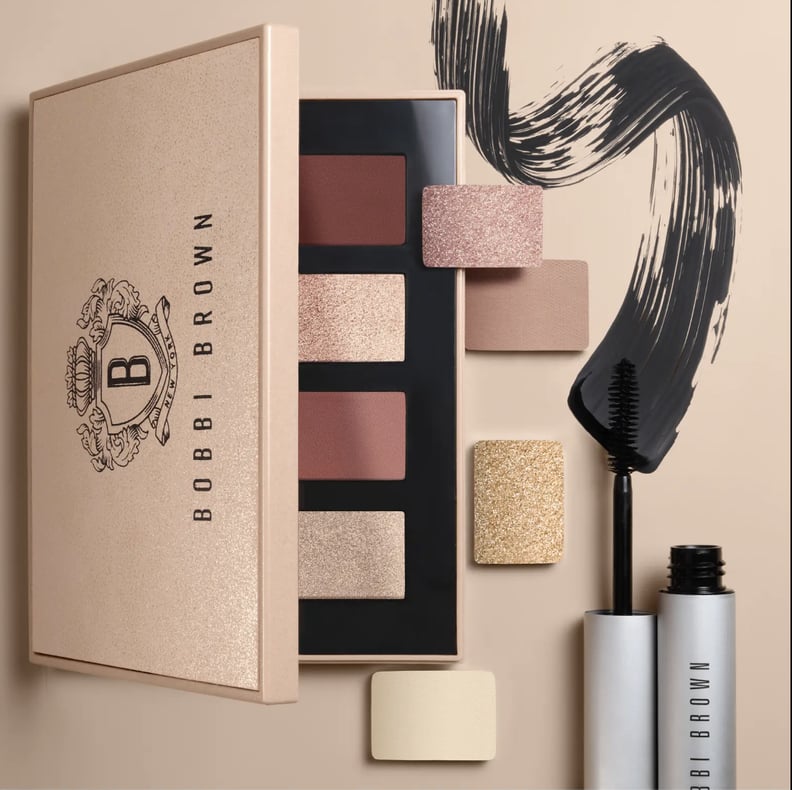 Best Black Friday Makeup Deals
There's truly nothing like getting a great discount on high-quality makeup, and with all the deals going on right now, we found a few top picks that make us blush (pun intended). For long, voluminous lashes and a smokey eye, we love how sultry the Bobby Brown Luxe Essentials Eye Palette Set ($46, originally $65) makes your eyes look. The mascara has a perfect brush and a formula that only takes a few swipes to do the trick. To further make your eyes pop, the Morphe x Jaclyn Hill Eyeshadow Palette ($20, originally $39) is a part of Ulta's early Black Friday savings and has been well-reviewed across the internet for its intense pigment and color options. If you want a drugstore mascara that's been known across the internet for its fantastic volumizing formula, the Covergirl Lash Blast Clean Volume Mascara ($8, originally $12) is one you can't go wrong with. It's a POPSUGAR-editor favorite that can be Prime'd to your doorstep. Read our in-depth review of the Covergirl Lash Blast Clean Volume Mascara for more. Lastly, for a highly coveted gift, we couldn't say no to this Dior Rouge Limited Edition Clutch and Lipstick Gift Set ($204, originally $240) that is discounted once you add it to your bag. The set features four Rouge Dior lipsticks inside an exceptional clutch. It's the perfect splurge-worthy gift that any beauty-lover will enjoy.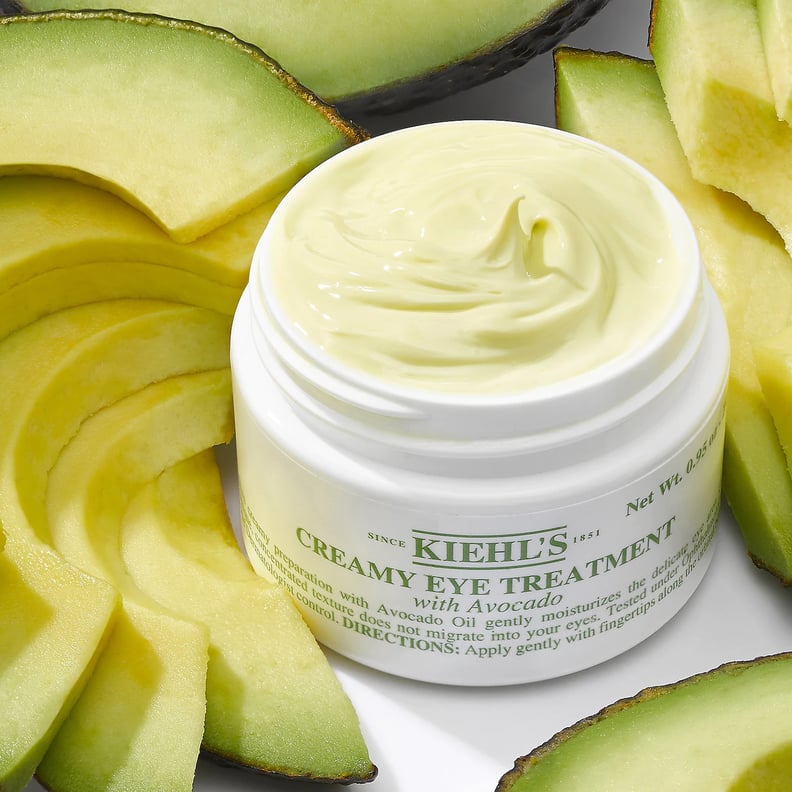 Best Black Friday Skin-Care Deals
There's nothing like starting the day off with skin care that rejuvenates, and this A New Leaf Cream Cleanser ($12, originally $18) has a creamy and soft formula that nourishes, protects, and hydrates the face to leave it looking fresh and dewy. (Its discount is applied once you add it to your cart). Next up, to keep inflammation at bay and to smooth the appearance of fine lines and wrinkles, this FOREO Bear Microcurrent Facial Device ($230, originally $329) is a great option. The device is ideal for toning the muscles in your face and comes with a two-year warranty. When it comes to eye cream, it's important to search for something that's hydrating and will visibly reduce inflammation. For a serum to put on before bed, this Estee Lauder Advanced Night Repair Serum Duo ($95, originally $180) will leave the skin looking fresher and more glowy. The Kiehl's Creamy Eye Treatment With Avocado ($28, originally $55) has the ingredients to do that. The cream's avocado and shea butter help with moisturization while its beta-carotene provides anti-oxidant benefits.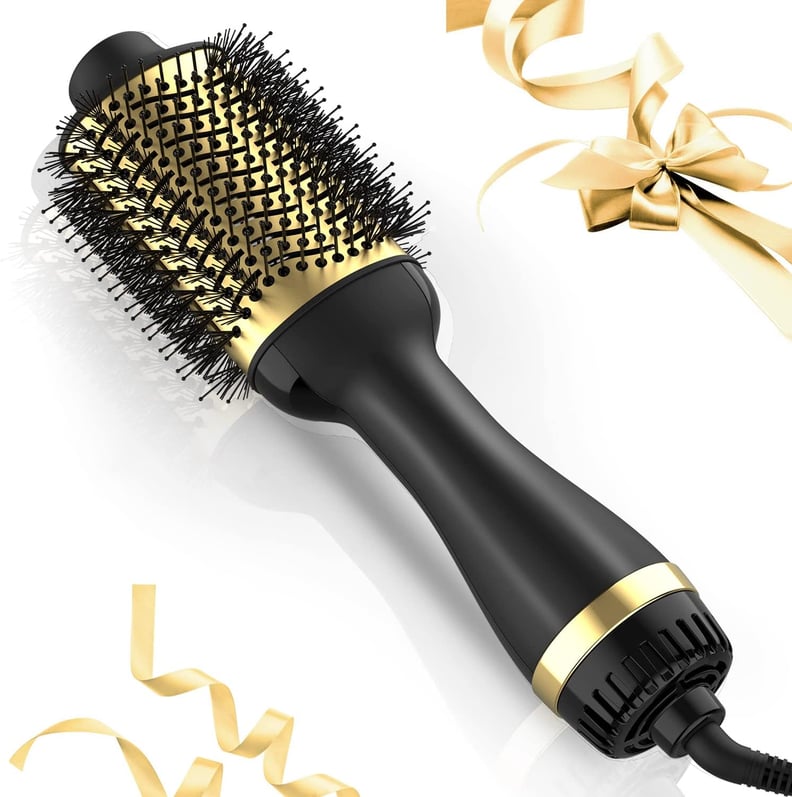 Best Black Friday Hair Deals
You can never go wrong with the gift of great hair, and what better to make hair feel fresh out of the salon than with a Blow Dryer Brush ($35, originally $140)? This one, in particular, is 65 percent off and has three heat settings to achieve the perfect blowout. Accompanied by this Drybar Buttercup Blow Dryer ($159, originally $199), hair is bound to be more voluptuous than ever. However, if you (or your giftee) are not the type to "do" your hair on a regular basis, this TikTok-viral Bed Head Hair Stick ($13, originally $20) has an incredibly tacky finish that allows them to throw hair back into a perfectly slicked-back ponytail or bun. It's a great stocking stuffer and incredibly easy to use. To further self-care, the Olaplex Bond Maintenance Set ($60, originally $90) will give hair a healthy look. The set comes with a shampoo, conditioner, and hair perfector for results that are salon worthy and will strengthen your hair. Finally, to aid in all things hair there's one thing that's super important: a good hair brush. The 3-Pack Vented Quick Drying Massage Blow Detangler Brush ($10, originally $17) has natural bristles that help stimulate oils in your scalp for a healthy, glossy look. Plus, the bristles detangle hair seamlessly.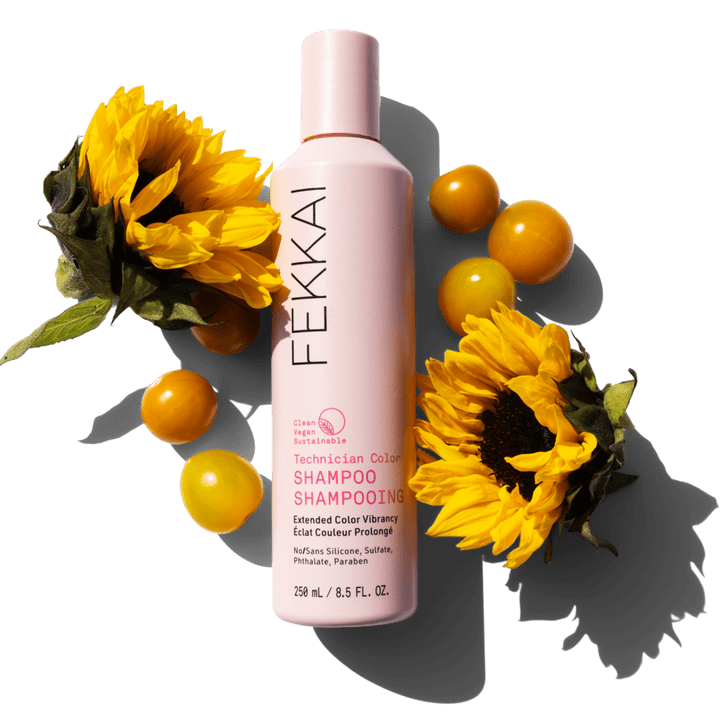 Best Ulta Black Friday Deals
Ulta has a bunch of incredible Black Friday deals that will be going on sale on Nov. 19, so buckle up. The Beauty Box: ULTAmate Color Edition ($15, originally $30) is one that's worth keeping an eye on. The "box" is a trifold palette that's filled with eyeshadows, blushes, brow powders, and more. It will make any makeup-lover's day easy and seamless — and it doesn't stop there. To tack onto Ulta's incredible early Black Friday savings, we spotted this Fekkai Technician Color Shampoo ($15, originally $24) and Fekkai Technician Color Conditioner ($15, originally $24), which are said to have outstanding results. The hair wash is formulated to help extend color in between salon visits. Lastly, if you're looking for an editor-favorite item, we couldn't hold back on including the Revlon One-Step Volumizer Original Hot Air Brush ($30, originally $65). The brush has a round head that makes it easy to blow-out your hair, as well as three heat settings. Read our review of the Revlon One-Step Volumizer Original Hot Air Brush for more.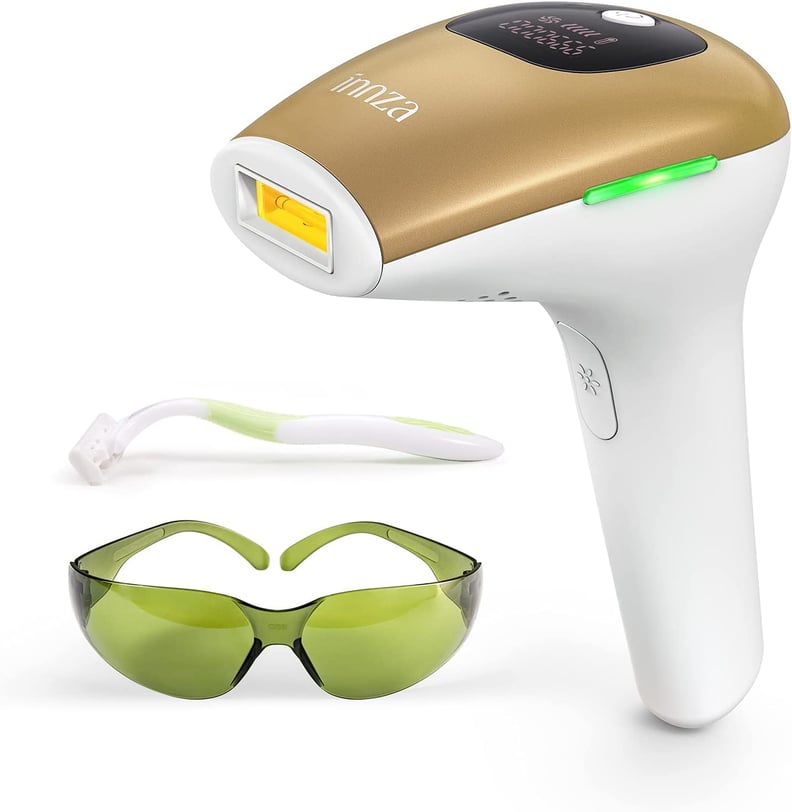 Best Amazon Beauty Black Friday Deals
Amazon never seems to disappoint in the sales realm, and when it comes to its newest Black Friday deals, it seems to keep getting better and better. For starters, this IPL Hair Removal ($57, originally $200) is said to reduce hair growth in as little as 12 weeks. It can be used on large areas like the legs and is a heck of a lot cheaper than getting it done professionally. Next up, if you want a gift that's cheaper (and potentially fits inside a stocking), the Framar Large Claw Clips ($8, originally $18 for four) are a huge hit. The clips have a tacky material that keeps hair in place and have gained popularity all over the internet. Lastly, the Metene Bath Shower Loofahs ($10, originally $15) are a great gift to give. The loofahs come in a set of five and feature a natural color that's ideal for anyone you give them to.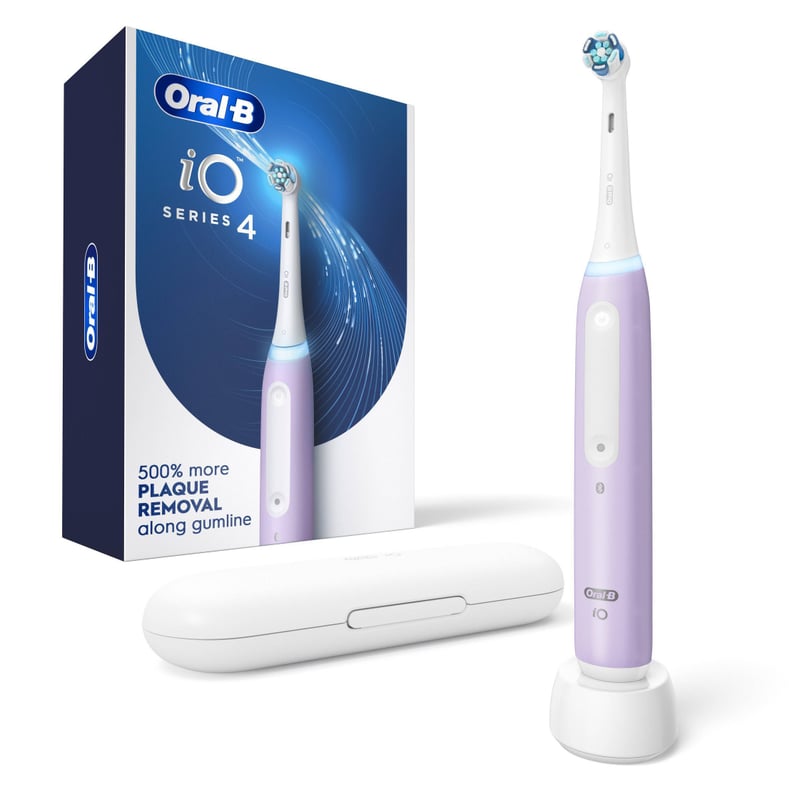 Best Target Beauty Black Friday Deals
Target wasn't shy to start advertising its early Black Friday savings, and with hundreds of offerings, this Oral-B iO Series 4 Electric Toothbrush ($60, originally $100) is a great place to start. The toothbrush comes in four colors and is proven to remove 500 percent more plaque on the gum line than a regular toothbrush. For further housekeeping, this Philips Norelco Series 5100 Wet & Dry Men's Rechargeable Electric Shaver ($35, originally $100) makes an excellent option. It is great for trimming men's faces and has five directions for a fast, close, wet, or dry shave. And to stick to the topic of hair (because why not?), this Tigi Bed Head Wave Affair 3 Barrel Digital Jumbo Hair Waver ($20, originally $29) will make their locks look beachy and wavy right off the bat. It heats up in 30 seconds and makes for easy styling before leaving the house.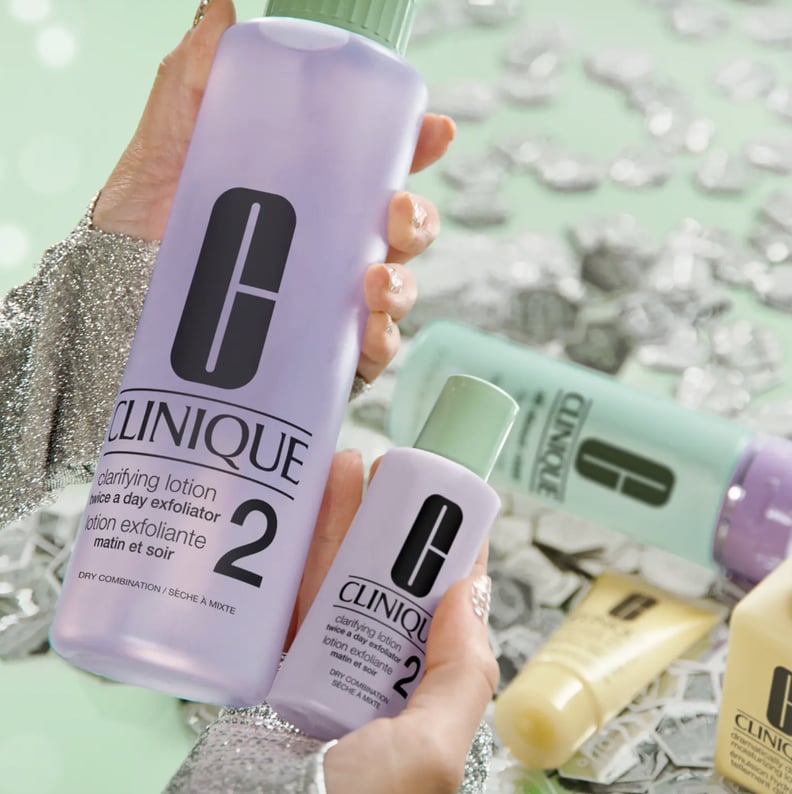 Best Nordstrom Beauty Black Friday Deals
Nordstrom's early Black Friday savings feature discounts on everything from clothing to home decor, and in the beauty realm, we have to admit: we're pleasantly surprised. To start, this Clinique Great Skin Everywhere Set ($36, originally $71) was one that shocked us. Not in a bad way, of course, but solely because it's 50 percent off and makes the skin look incredible. We're obsessed with its results and expect your giftee to be as well. To further stick on the incredible product train, we had to include this Anastasia Beverly Hills Brow Gel ($15, originally $22). The gel transforms the brows with a formula that defines and holds brows beautifully. And if you're shopping for someone who could use a new razor, this Well Kept Brass Safety Razor ($49, originally $82) is one that's incredibly handy. Not only is it designed for a smooth shave, but it'll also look chic in their shower — a win-win.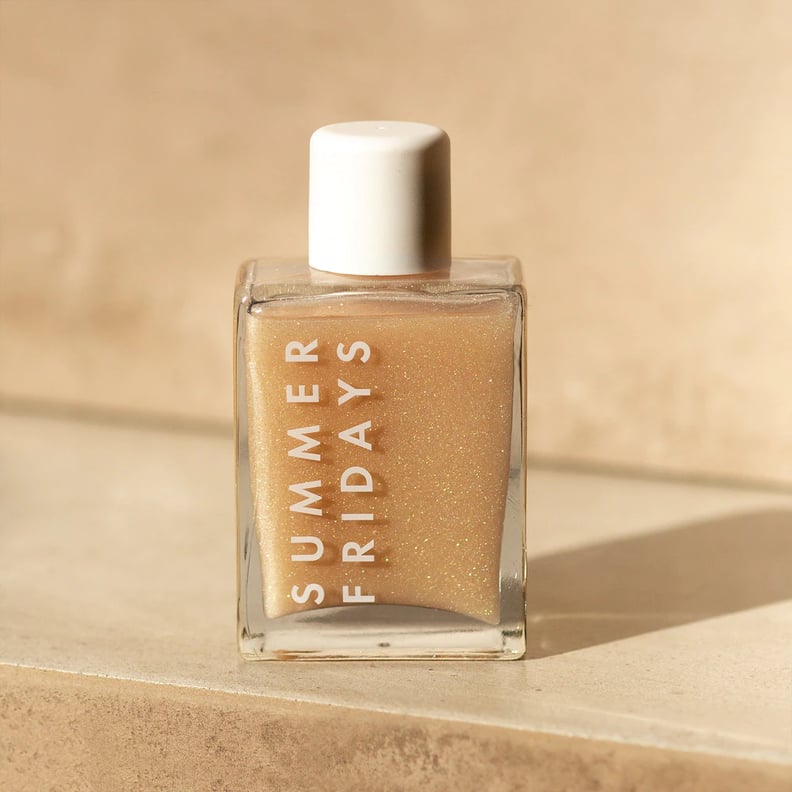 Best Sephora Black Friday Deals: Summer Fridays Pool Time Glowing Body Oil
If you're wondering what's going on at Sephora this Black Friday, we've found some incredible deals worth shopping for. To start, this Summer Fridays Pool Time Glowing Body Oil ($32, originally $38) is a POPSUGAR editor favorite. The glowing body oil illuminates the skin to give it a fresh glow even throughout the winter months. Read our in-depth review of the Summer Fridays Pool Time Glowing Body Oil for more. To give eyebrows a perfectly sculpted shape, the Benefit Cosmetics Precisely, My Brow Pencil ($13, originally $25) is available at a great price. The brow pencil comes in 12 shades and defines the brows in a matter of a few strokes (it's no wonder it's social-media beloved). To further define the eyes, this Urban Decay Naked Wild Eyeshadow Palette ($25, originally $49) has 12 warm desert-inspired neutral eyeshadows that will make eyes pop. It even includes a deep blue, turquoise, and green shade.