9 Facial Essences That Will Change Your Skin-Care Routine For the Better
As POPSUGAR editors, we independently select and write about stuff we love and think you'll like too. If you buy a product we have recommended, we may receive affiliate commission, which in turn supports our work.
Every night, I do the same five-step skin-care routine: I wipe off my makeup, cleanse my skin, tone, apply serum, and moisturize. And until recently, I thought this was enough. Then, after learning about face essences, a water-like lotion that's purpose is to deeply moisturize and rejuvenate the skin of its natural oils after it has been stripped down by cleansing, I decided it was time for me to add a sixth step.
For anyone unfamiliar (and not to be confused with toner), a facial essence should be used as the middle step before you slather on your serum or face moisturizer. Simply pat it onto your face and neck with your hands or a cotton pad (though we suggest your hands so you don't waste a drop) for a brighter and softer complexion. Ready to make a purchase? Here are our top, editor-approved picks of the best facial essences.

Caudalie VinoPerfect Concentrated Brightening Essence
If you're looking for something to fade dark spots or pigmentation, consider the Caudalie VinoPerfect Concentrated Brightening Essence ($54) the best first step before your serum. It helps prep the skin for the active ingredients, kind of like a peel helps your moisturizer work more effectively. (Don't worry, this doesn't peel your skin.) It includes glycolic acid, and white peony extract to help even out the complexion, plus the brand's signature grape water to soothe and moisturize.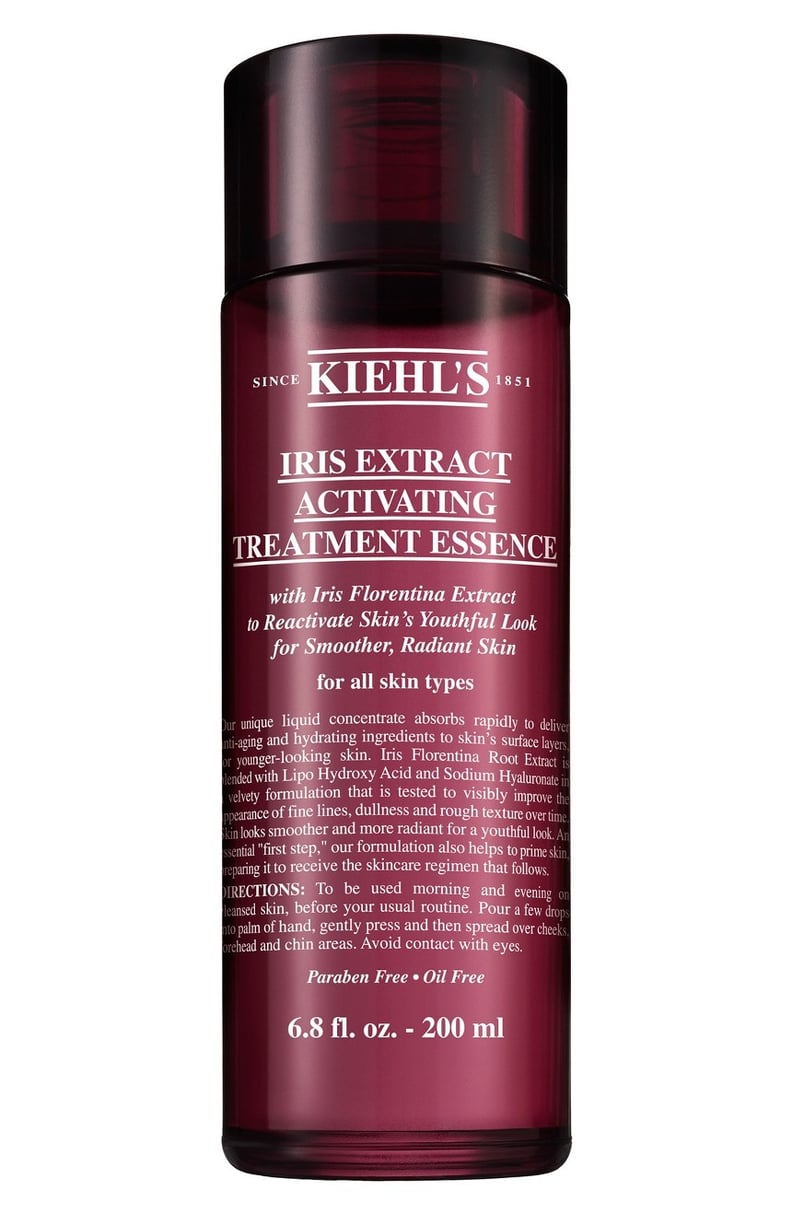 Kiehl's Iris Extract Activating Treatment Essence
The primary step in any attempt to improve skin texture and dullness is staying moisturized, and the Kiehl's Iris Extract Activating Treatment Essence ($50) makes that mission simple. The formula is enriched with lipo hydroxy acid (LHA), which activates the natural exfoliation process, and that in turn assists in rejuvenating your skin. Use it consistently and you'll be left with a soft, smooth texture.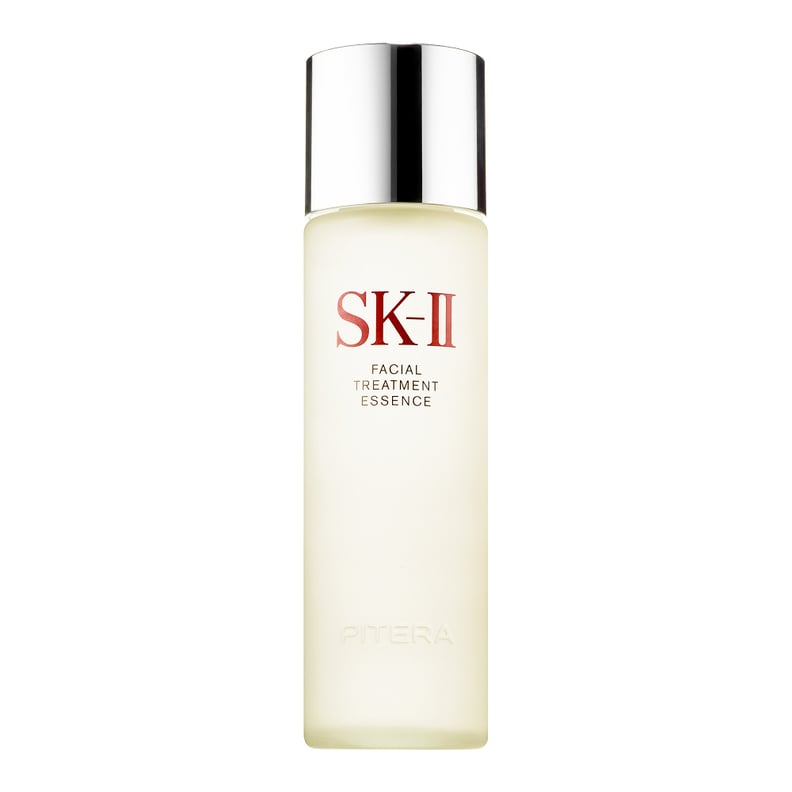 SK-II Facial Treatment Essence
A cult favorite and editor go-to, the SK-II Facial Treatment Essence ($185) is also its signature product. The clear liquid contains over 90 percent pitera, which is the brand's proprietary blend that's rich in vitamins, amino, minerals, and organic acids. These ingredients help to replenish your skin's moisture and keep you from feeling dry. Plus, the water-like texture leaves you with super-smooth skin.
Shiseido Eudermine Revitalizing Essence
If you travel a lot and your skin suffers because of it, try this classic Shiseido Eudermine Revitalizing Essence ($62). It responds to your own moisture level (which can shift in different climates) and is touted as one of the brand's oldest and treasured products. This liquid is made to soften and help improve your skin year-round no matter where you are in the world. Definitely add this to your suitcase, STAT.

Lumene Valo Glow Boost Essence
You don't need to spend a lot of money to get your hands on a good face essence. Exhibit A: the Lumene Valo Glow Boost Essence ($13). It's a Finland import with two key ingredients: hyaluronic acid (to hydrate) and vitamin C (to improve your skin tone). You're in luck, because you can even snag this one at drugstores.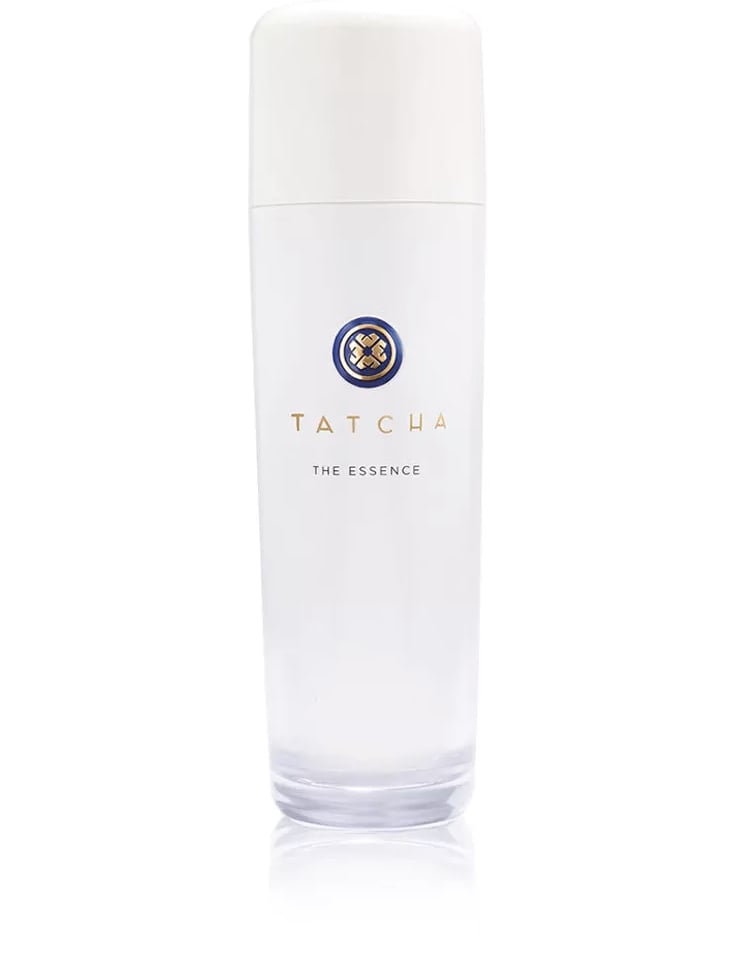 Tatcha The Essence
Boost your skin's hydration with this Tatcha The Essence ($105). This superfluid is made of Japan's three essential nutrients: green tea, rice, and algae — a winning combination of ingredients that naturally ferment and produce lactic acid, which has the benefit of improving your skin's texture and smoothness. TLDR; it's perfect if you're seeking that dewy look.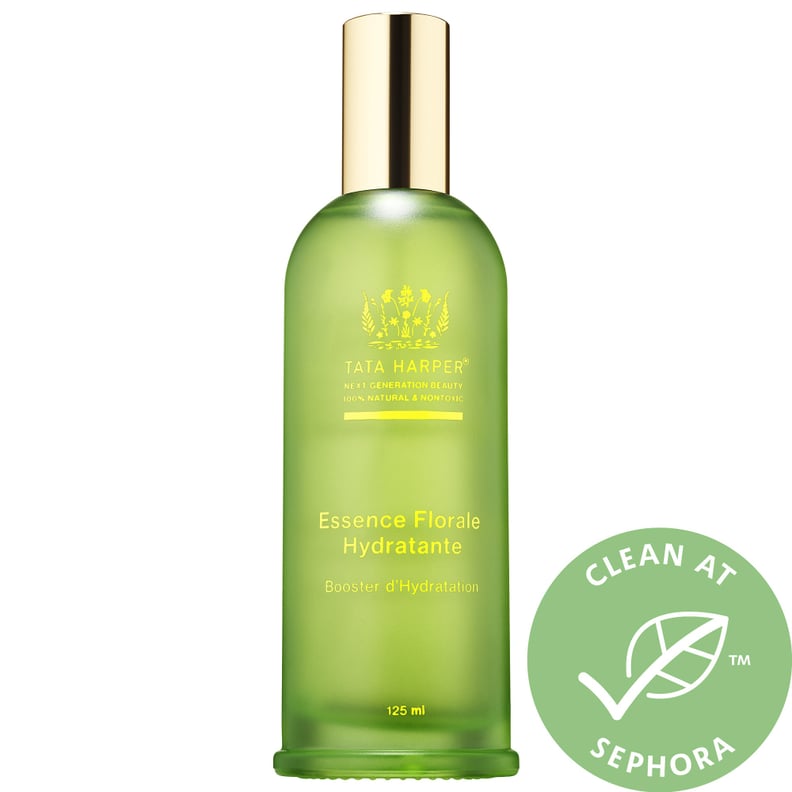 Tata Harper Hydrating Hyaluronic Acid Floral Essence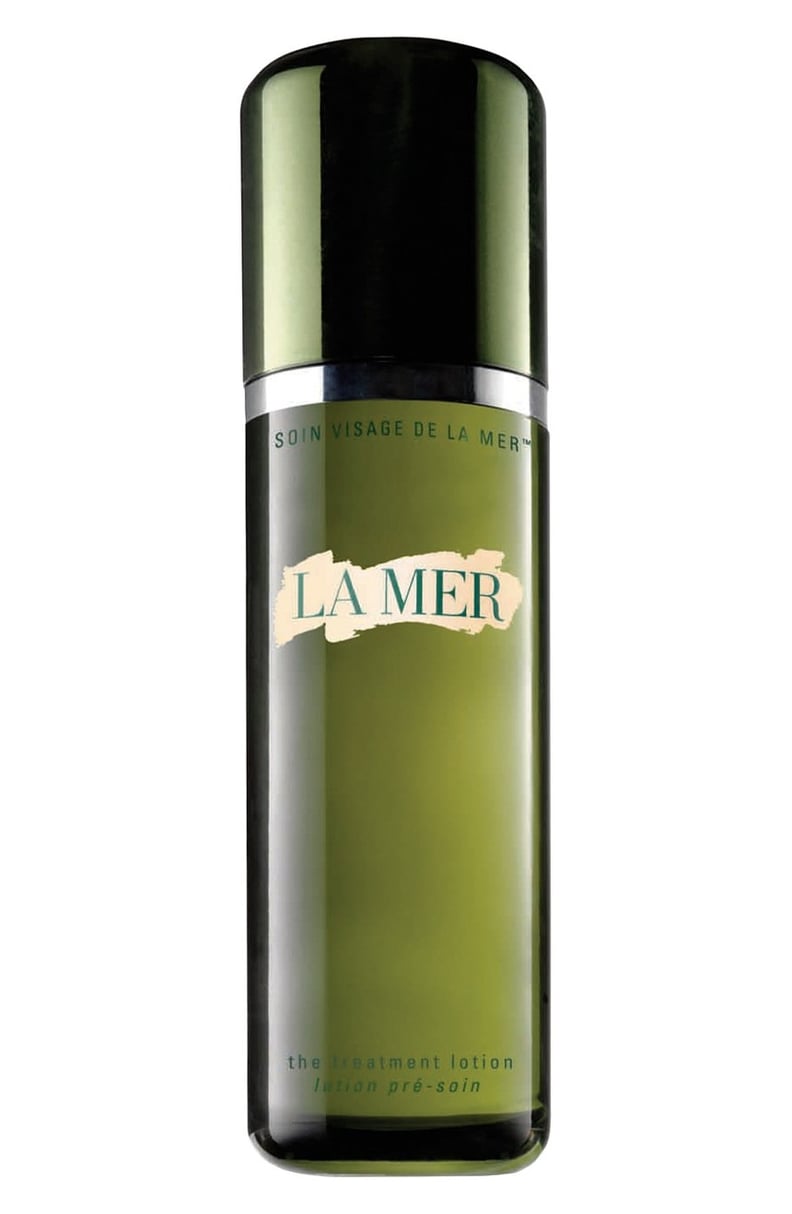 La Mer The Treatment Lotion
Before there was J Lo Beauty, Jennifer Lopez relied on one skin-care brand: La Mer, and with the La Mer The Treatment Lotion ($165), it's easy to see why. Just like its other products, this essence feels so luxurious. The texture is silky and rich, and will feel soothing as it seeps into your pores. It's designed to be used after you cleanse your face. Expect to feel extra hydrated and glowing.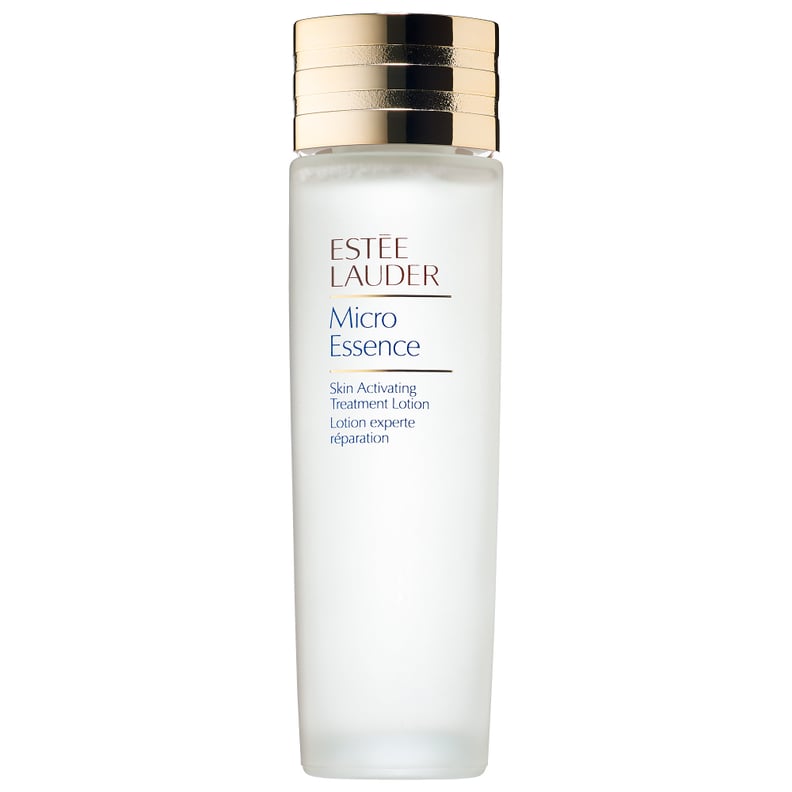 Estée Lauder Micro Essence Skin Activating Treatment Lotion