As POPSUGAR editors, we independently select and write about stuff we love and think you'll like too. If you buy a product we have recommended, we may receive affiliate commission, which in turn supports our work.
The way we wash our hands has become a huge topic of conversation this last year, and rightfully so. Washing your hands regularly isn't just a basic hygiene practice, it's also one of the simplest ways to kill bacteria and germs, thus preventing you (and others) from potentially spreading illnesses.
But what's just as important as hand washing are the soaps we use to get the job done, and unfortunately, too many of them are made using formulas that are harsh and drying. Your hands deserve to feel pampered, too, and thankfully, there are tons of hand soaps out there that'll wash away all the dirt without making you immediately reach for the hand lotion after.
If you're looking for some reliable, hydrating hand wash to add to your stash, check out our recommendations ahead.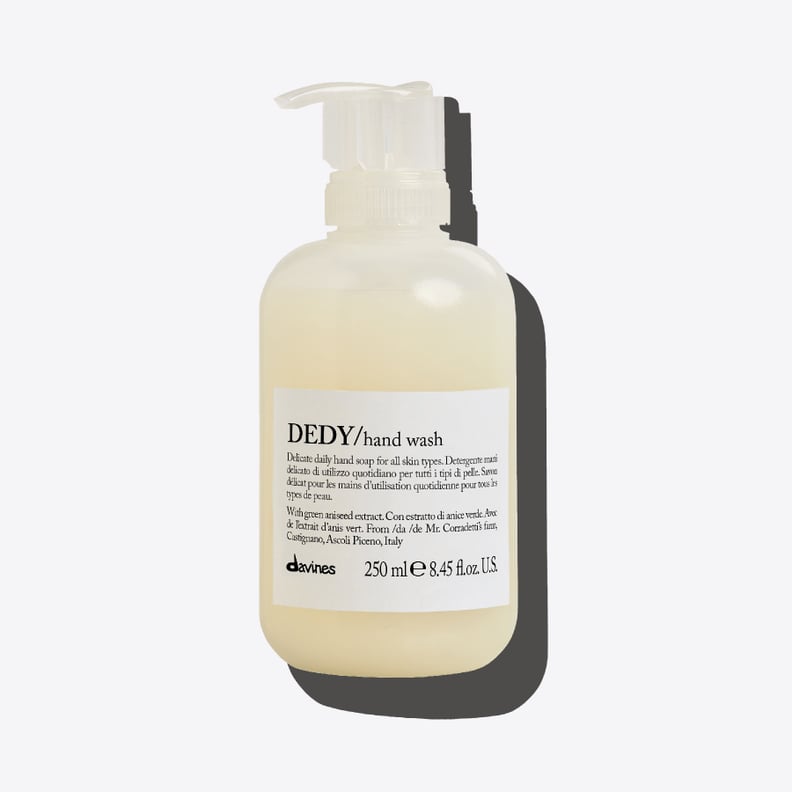 Davines Dedy Hand Wash
Editors and house guests agree: the Davines Dedy Hand Wash ($20) is one of the most deliciously smelling sudsers around. Beyond its subtle earthy scent, it also features ingredients like glycerin and olive oil to prevent the loss of moisture while washing your hands of dirt and germs.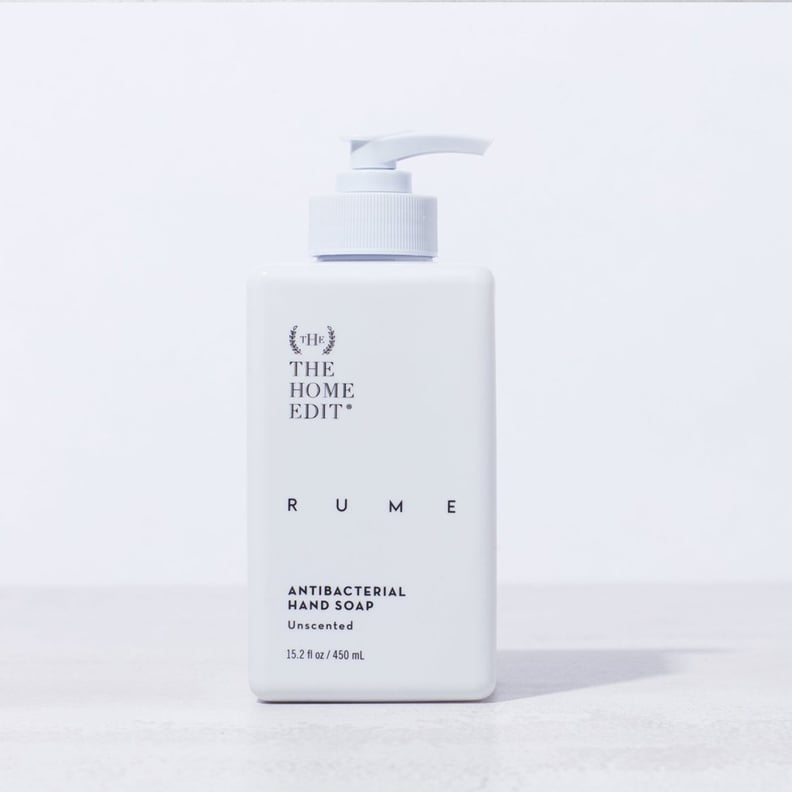 Rume Unscented Hand Soap
The Rume Unscented Hand Soap ($14) is one of a few star products included in The Home Edit stars Clea Shearer and Joanna Teplin's newly launched bath and body brand. The soap is designed to give your bathroom display a minimal and aesthetically pleasing look, and it's made with aloe vera to keep your skin moisturized and conditioned while still taking care of germs.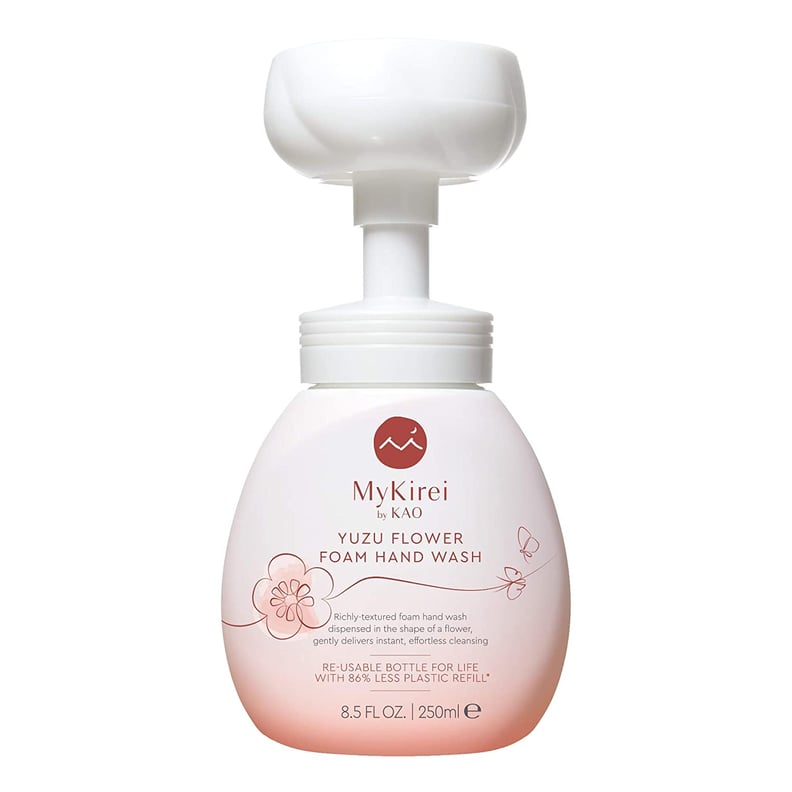 MyKirei by KAO Foaming Hand Soap
Since you'll be washing your hands twice as much now as you were several months ago, you may as well make it fun. The MyKirei by KAO Foaming Hand Soap ($17) is packaged in a user-friendly bottle with a pump that dispenses soap in the shape of a yuzu flower, adding a subtle hint of joy to your cleaning experience.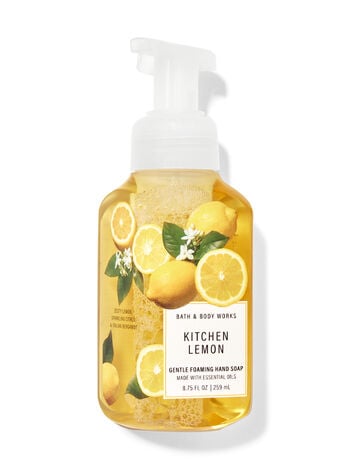 Bath & Body Works Kitchen Lemon Gentle Foaming Hand Soap
Dove Sugar Cane & Warm Vanilla Foaming Liquid Hand Wash Soap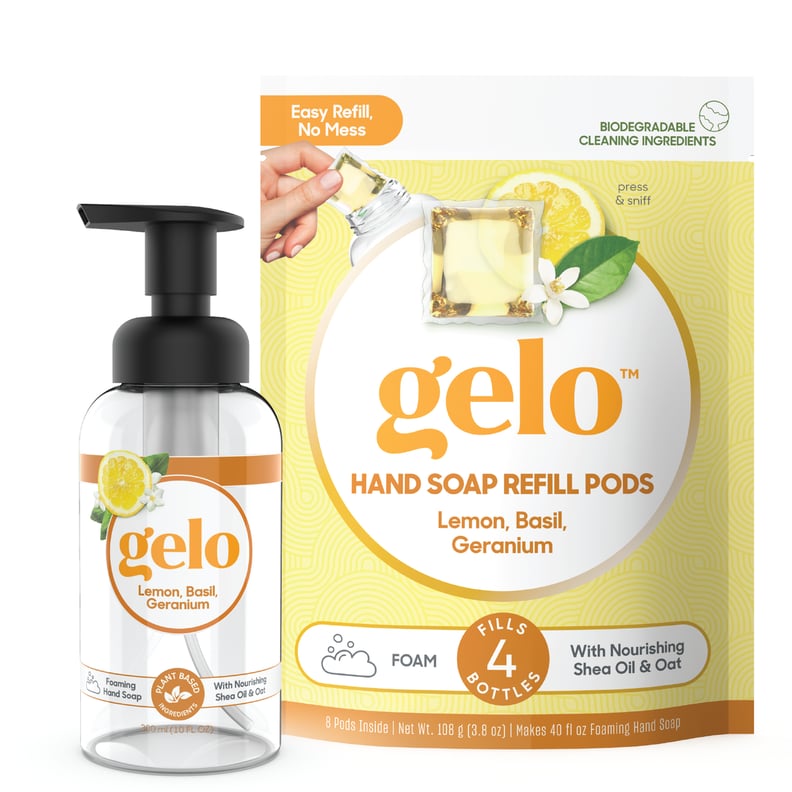 Gelo Hand Soap Starter Kit
The Gelo Hand Soap Starter Kit ($7) is a sustainable-beauty-lover's dream. Customers have the option of purchasing the soap with or without the plastic bottle, and it comes with four refillable pods you can turn to whenever you need to top things off.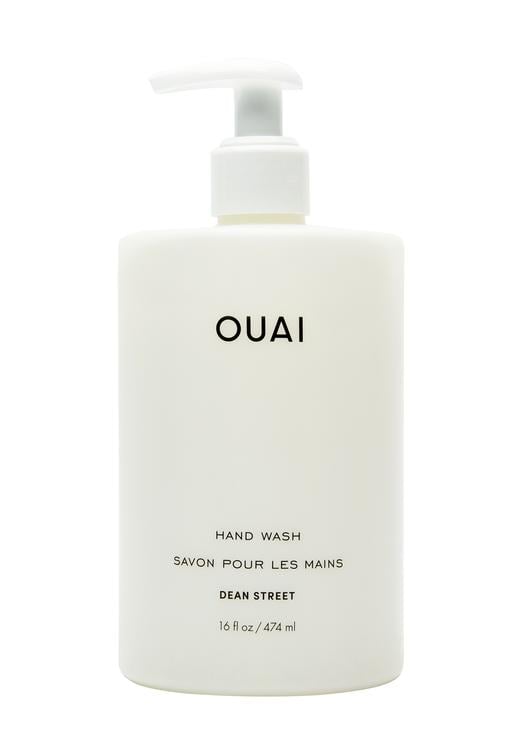 Ouai Hand Wash
The only thing better than the Ouai Hand Wash ($32) and its moisturizing castor-, jojoba-, and avocado-oil-rich formula is that you can easily replenish your supply with a refill pack to keep your beauty habits sustainable.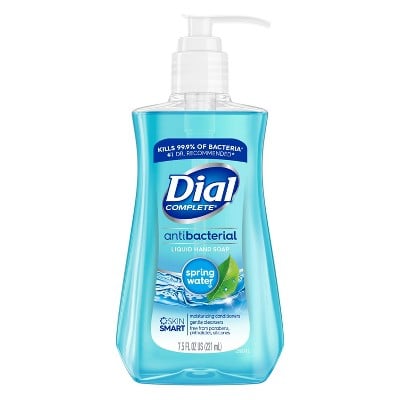 Dial Antibacterial Hand Soap
The Dial Antibacterial Hand Soap ($2) is tough on everything but the skin, meaning it'll definitely kill germs and dirt but it'll do so using a soothing and moisturizing formula.
Molton Brown Festive Frankincense & Allspice Fine Liquid Hand Wash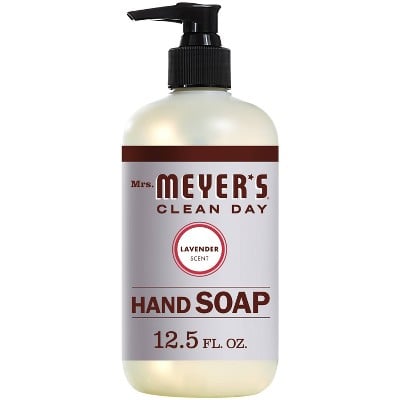 Mrs. Meyer's Clean Day Lavender Liquid Hand Soap
We love the Mrs. Meyer's Clean Day Lavender Liquid Hand Soap ($4) for its sweet scent, but more than anything, we can appreciate the fact that it features ingredients like aloe vera and olive oil to keep your hands extra moisturized postwash.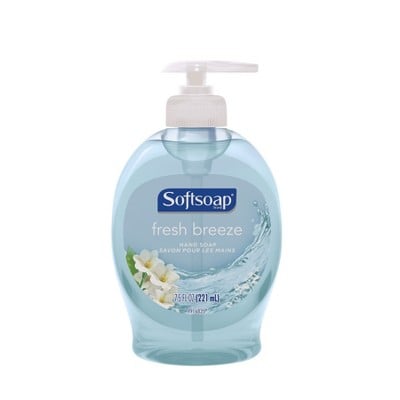 Softsoap Liquid Hand Soap Pump
When we think of hand soaps that are both reliable and super accessible, the Softsoap Liquid Hand Soap Pump ($1) is one of the first that come to mind. Yes, we love that it's dermatologist-tested and one of the best at washing away germs, but nothing beats that price.