As POPSUGAR editors, we independently select and write about stuff we love and think you'll like too. If you buy a product we have recommended, we may receive affiliate commission, which in turn supports our work.
Building a collection of great makeup products is only half the battle, while the other is finding the best makeup brushes to make application a breeze. When searching for the best face makeup brushes, it's important to keep one thing in mind: the tool that you use to apply your makeup is just as important as the powders, liquids, and creams themselves. That's why when we find a makeup brush we like, we stick to it. While many of us typically search beauty retailers like Sephora and Ulta Beauty for new makeup brushes to try, some of the best drugstore makeup brushes can be found at Target, CVS, and Amazon.
On the list ahead, we've rounded up our favorite brushes of all time — ones that have earned that title not only for their ability to seamlessly apply our beauty products but also for their ultrasoft bristles, not-so-hefty price tags, and durability. Some are new to the market, while others have been our editors' go-to's for years. Whether it's a buffing foundation brush that pairs beautifully with all formulas and gives skin an airbrushed finish, a dense eyeshadow brush to pack on the pigment from your favorite palette, or a travel-friendly kabuki brush you'll want to bring with you everywhere, we've included them all.
Check out our editors' favorite makeup brushes ahead.
— Additional reporting by Renee Rodriguez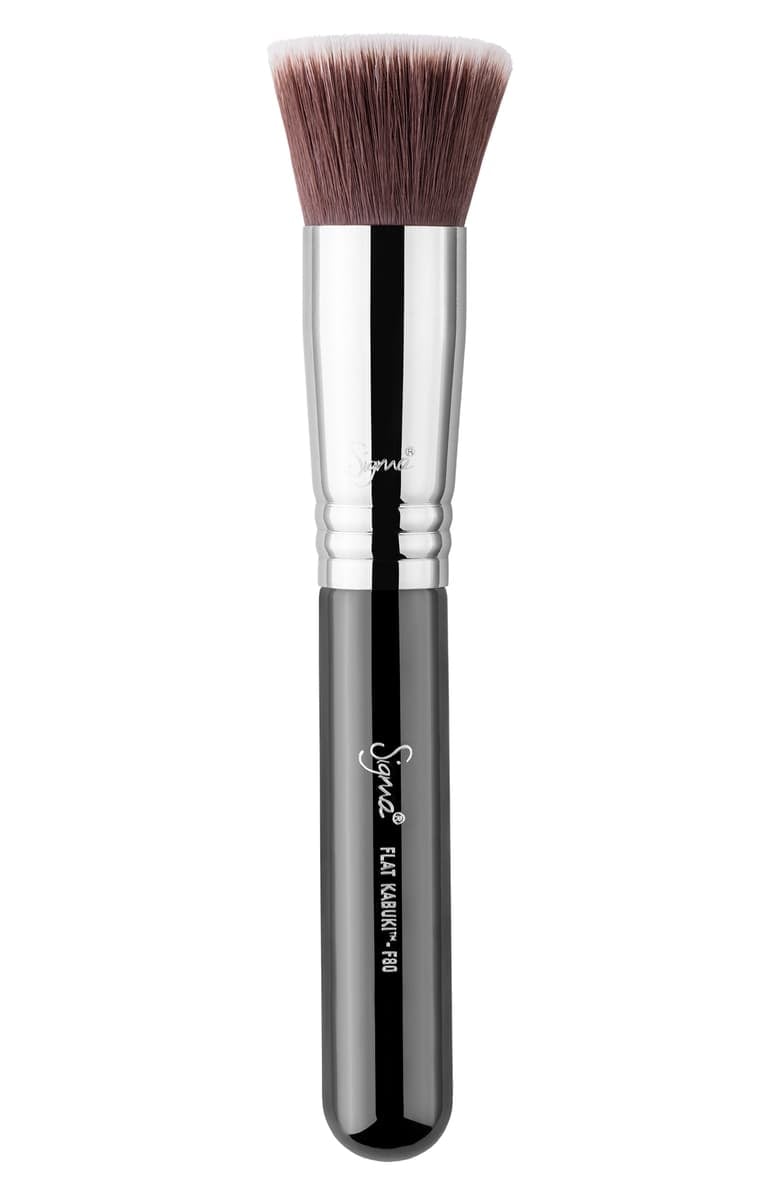 Best Foundation Makeup Brush
Sigma Beauty F80 Flat Kabuki Brush ($25)
The Sigma Beauty F80 Flat Kabuki Brush blends foundation onto your skin quickly and seamlessly. The dense bristles help to get a full-coverage look on your skin.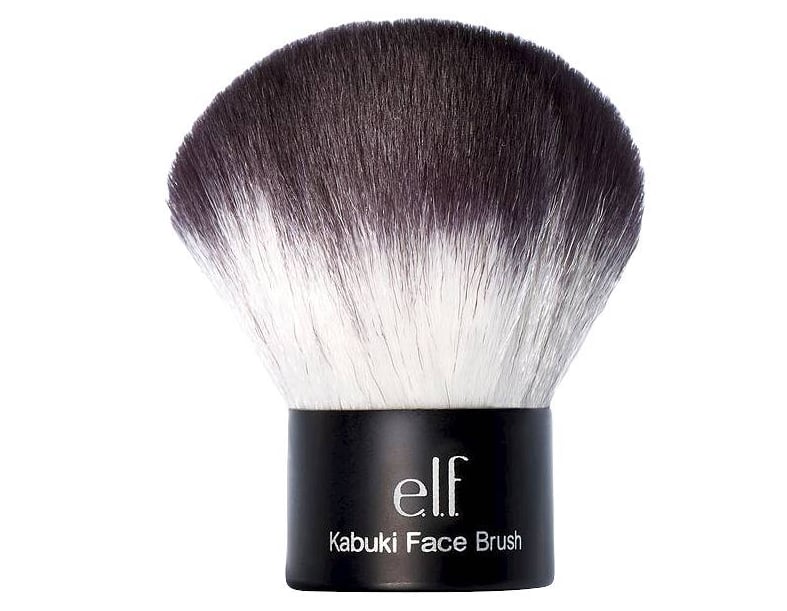 Best Powder Makeup Brush
The sturdy, under-$10 e.l.f Kabuki Face Brush sweeps loose powder across your face to give you a seamless, airbrushed complexion.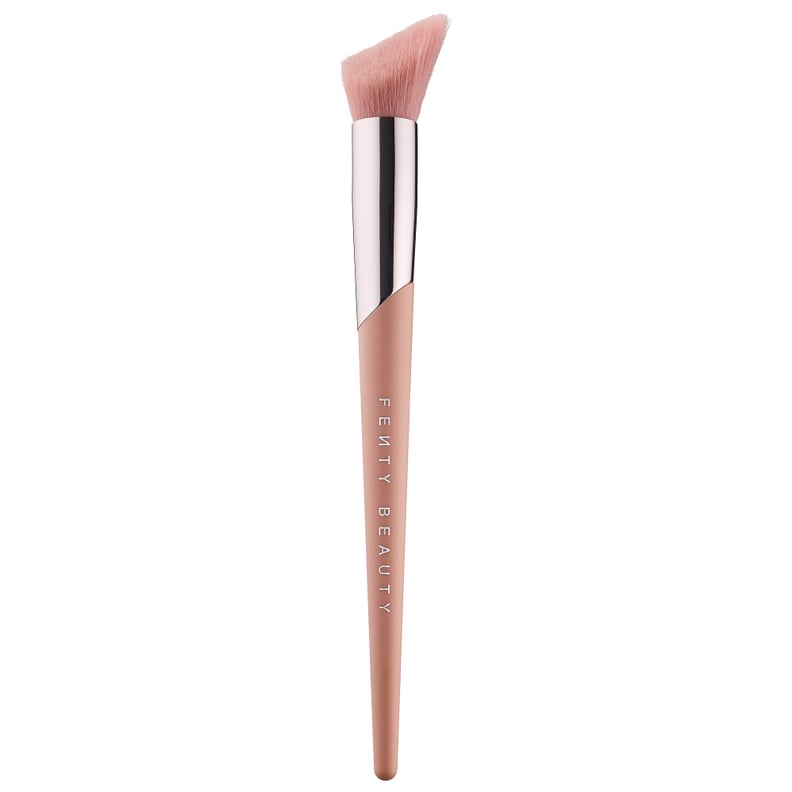 Best Highlighter Makeup Brush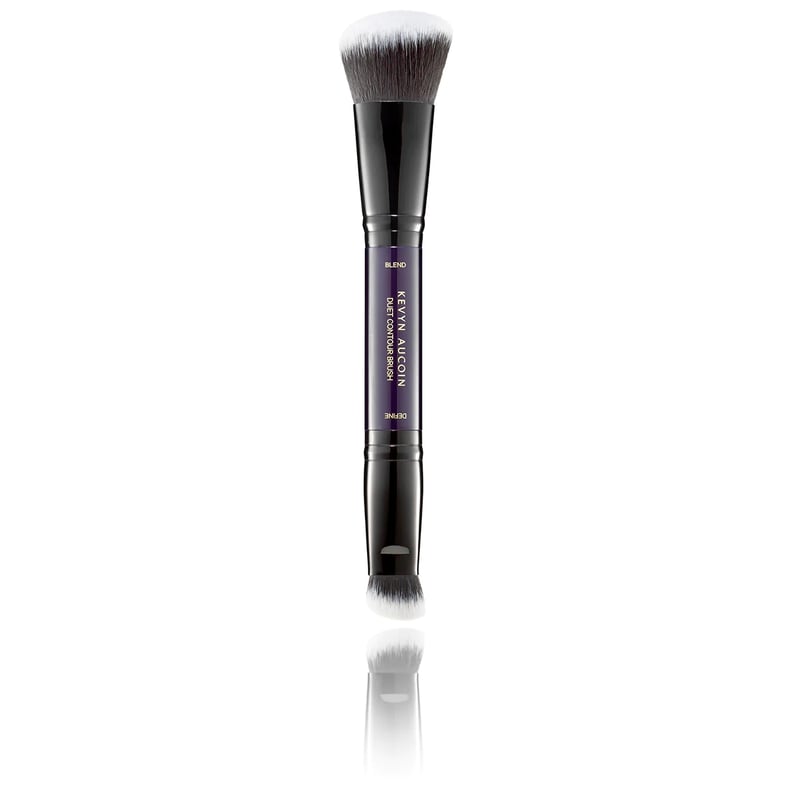 Best Contour Makeup Brush
Kevyn Aucoin Duet Contour Brush ($50)
The Kevyn Aucoin Duet Contour Brush is perfect for all of your contour needs. It has a larger brush on one side and a smaller-size one on the other, so you can blend product on areas like your cheeks and forehead, as well as tinier spots such as your nose and eyes.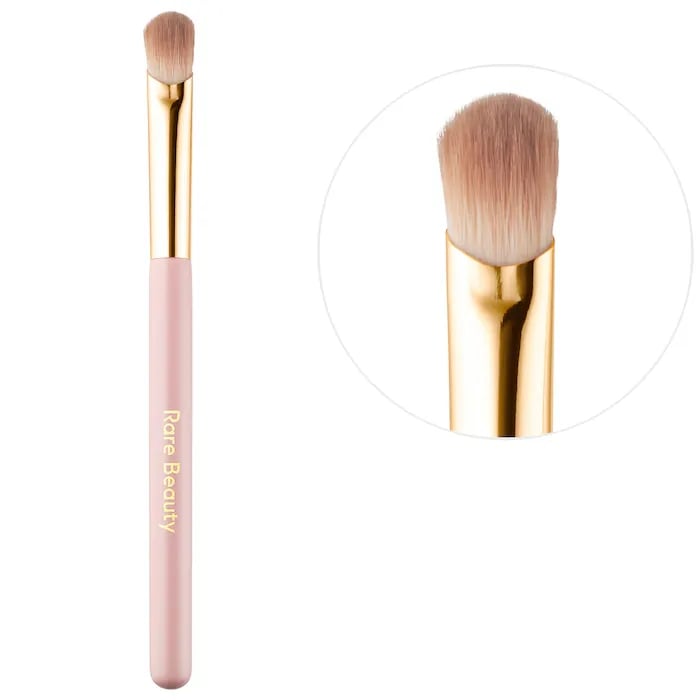 Best Eyeshadow Makeup Brush
Rare Beauty Stay Vulnerable All-Over Eyeshadow Brush ($15)
If you've been searching for one eyeshadow brush to get you through every eye look imaginable, look no further than the Rare Beauty Stay Vulnerable All-Over Eyeshadow Brush. The shape of the brush mimics your fingertip, which is meant to give you maximum control when blending out your pigments.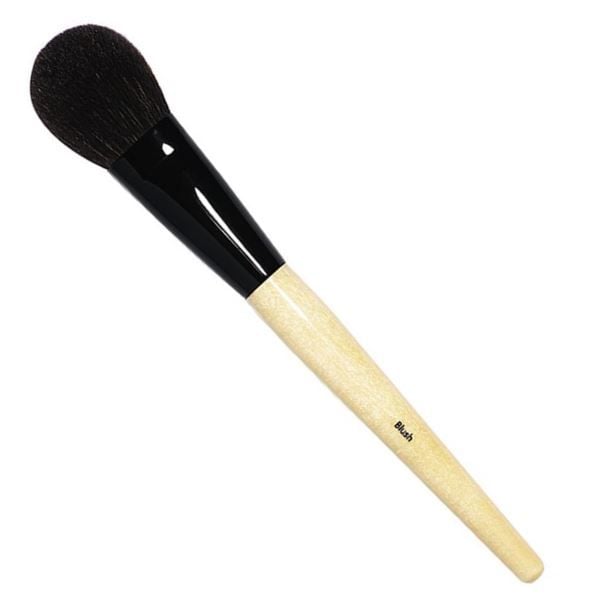 Best Blush Makeup Brush
Bobbi Brown Blush Brush ($65)
As the girlies on TikTok like to say, there's no such thing as too much blush. However, making sure it looks perfect requires the best blush brush out there, which we can guarantee is this one from Bobbi Brown. The bristles are soft but packed together densely enough that they'll give you the best application possible.

Best Angled Makeup Brush
MAC Small Angle Brush ($24)
The MAC Small Angle Brush is an angled eye brush that is typically used for precise gel liner application, but you can utilize it in other ways, too. Get a bold brow look by sketching a white pigment around your arches and then blending it in to make them stand out more.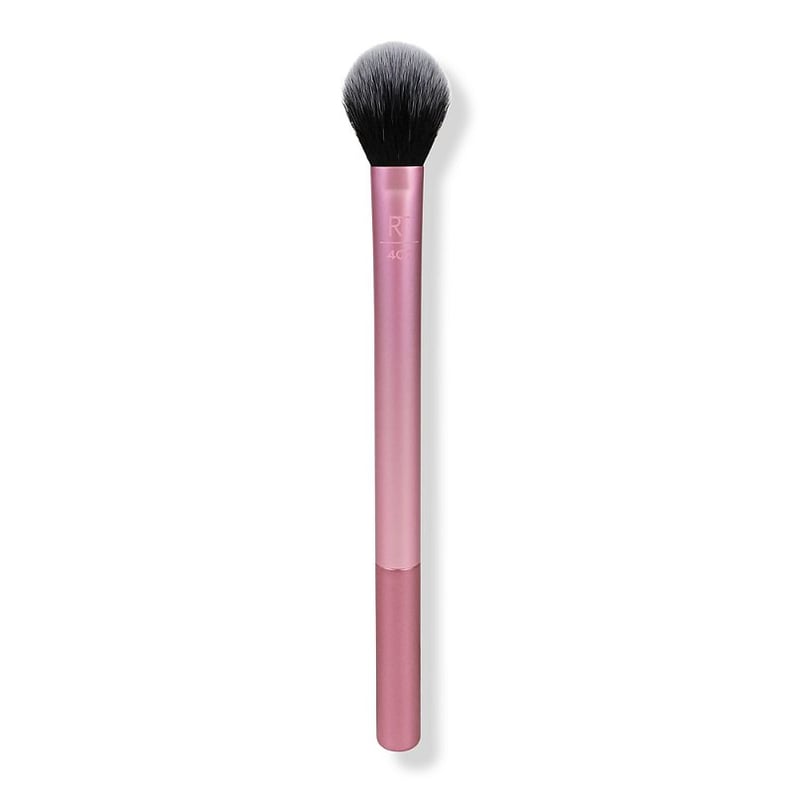 Best Setting Powder Makeup Brush
Real Techniques Makeup Setting Brush ($8)
The soft and fluffy bristles of the Real Techniques Makeup Setting Brush will successfully lock in your concealer to create a fresh and flawless finish. It can also be used to dust on your favorite highlighter, contour, or blush.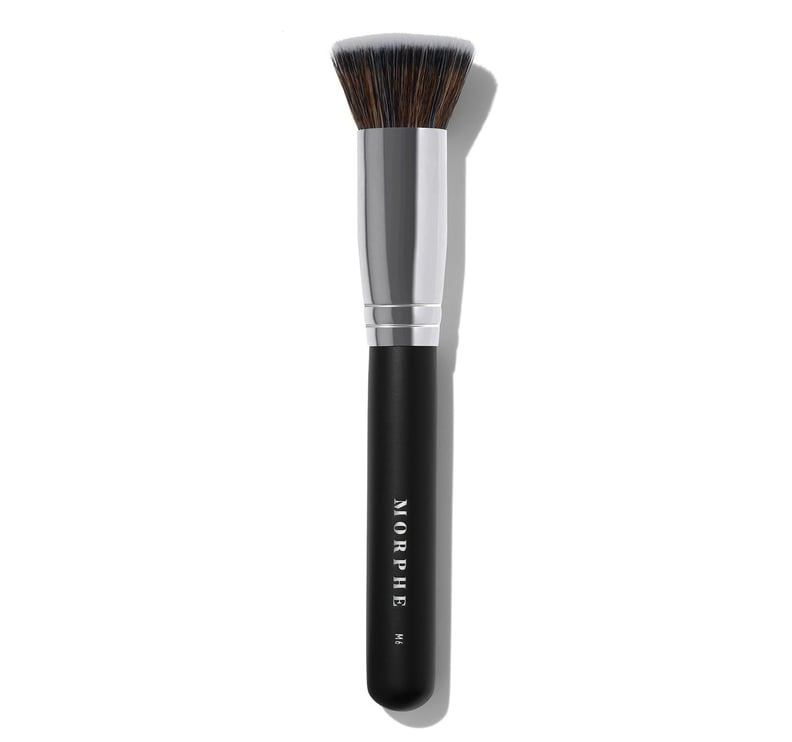 Best Buffer Makeup Brush
Morphe Flat Buffer Foundation Brush in "M6" ($16)
Who needs a filter when you have the Morphe Flat Buffer Foundation Brush in "M6" which has supersoft synthetic bristles in a dense, kabuki shape that's perfect for buffing.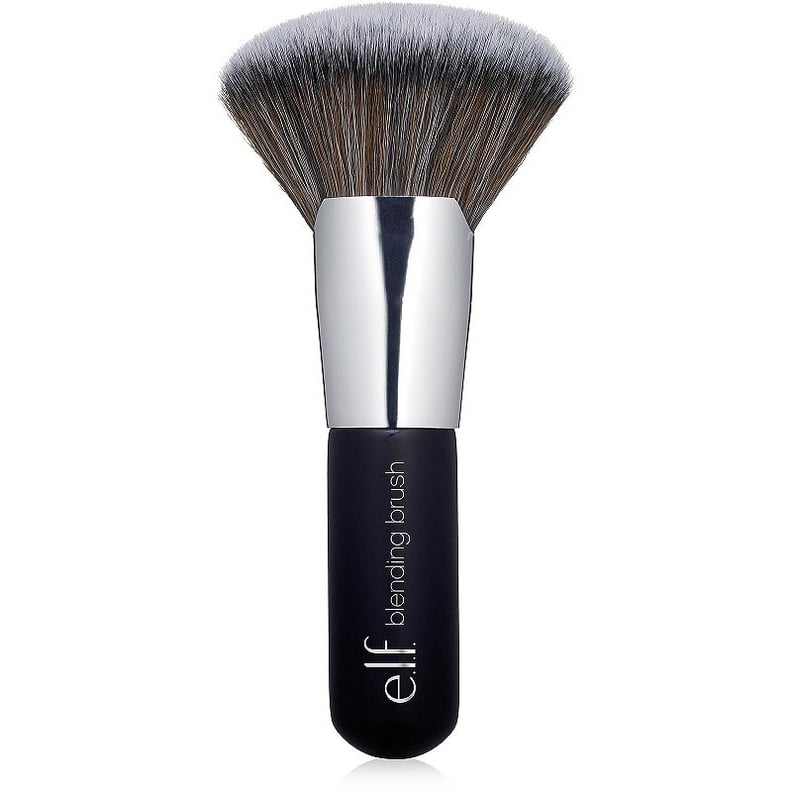 Best Blending Makeup Brush
E.l.f. Cosmetics Travel Blending Brush ($7)
The e.l.f Cosmetics Travel Blending Brush is great for blending all of your favorite powder, liquids, or cream products. Plus, its small size makes it travel-friendly and easy to use on the go.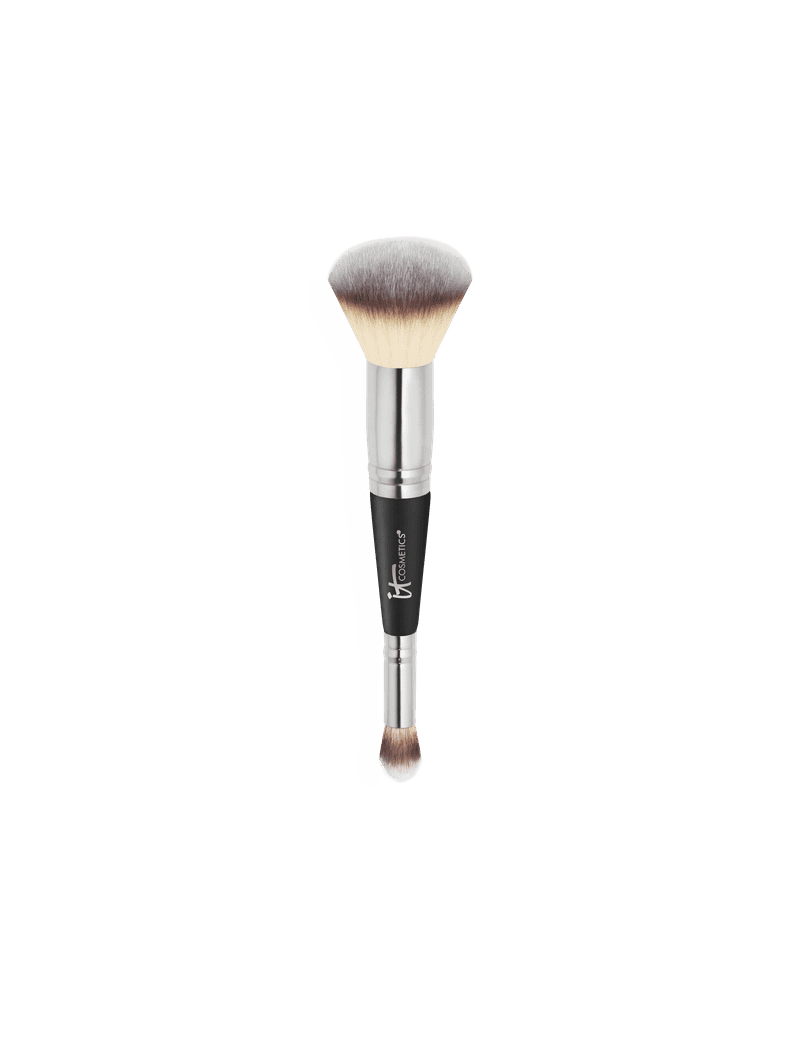 Best Multi-Use Makeup Brush
It Cosmetics Heavenly Luxe Complexion Perfection Brush #7 ($50)
The It Cosmetics Heavenly Luxe Complexion Perfection Brush #7 is our go-to brush for applying both concealer and foundation. It blends products smoothly, and the fact that the brush is double-sided means we can pack one less thing in our already overflowing makeup bags.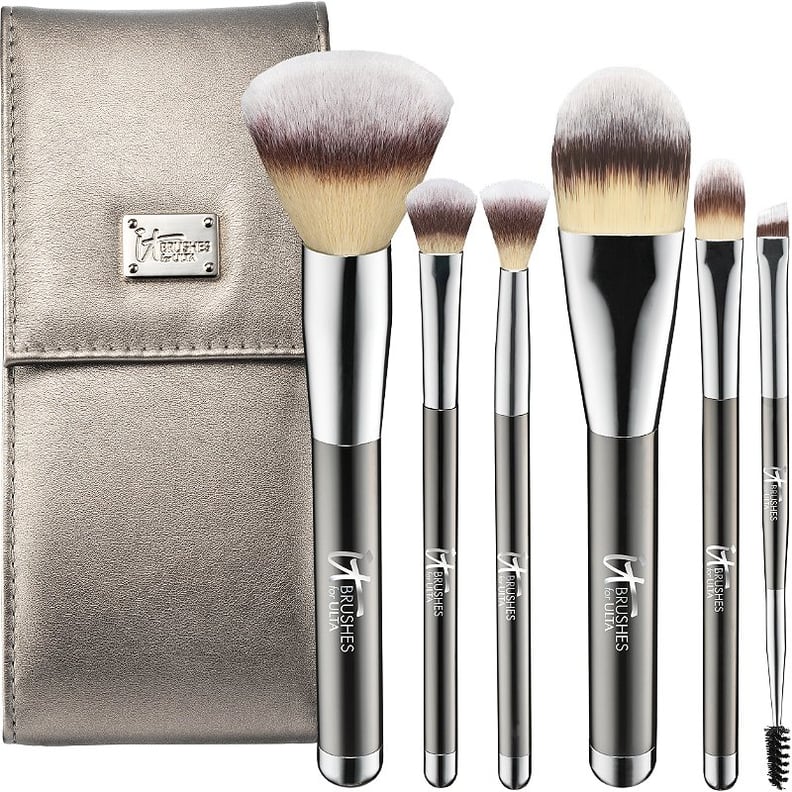 Best Makeup Brush Set