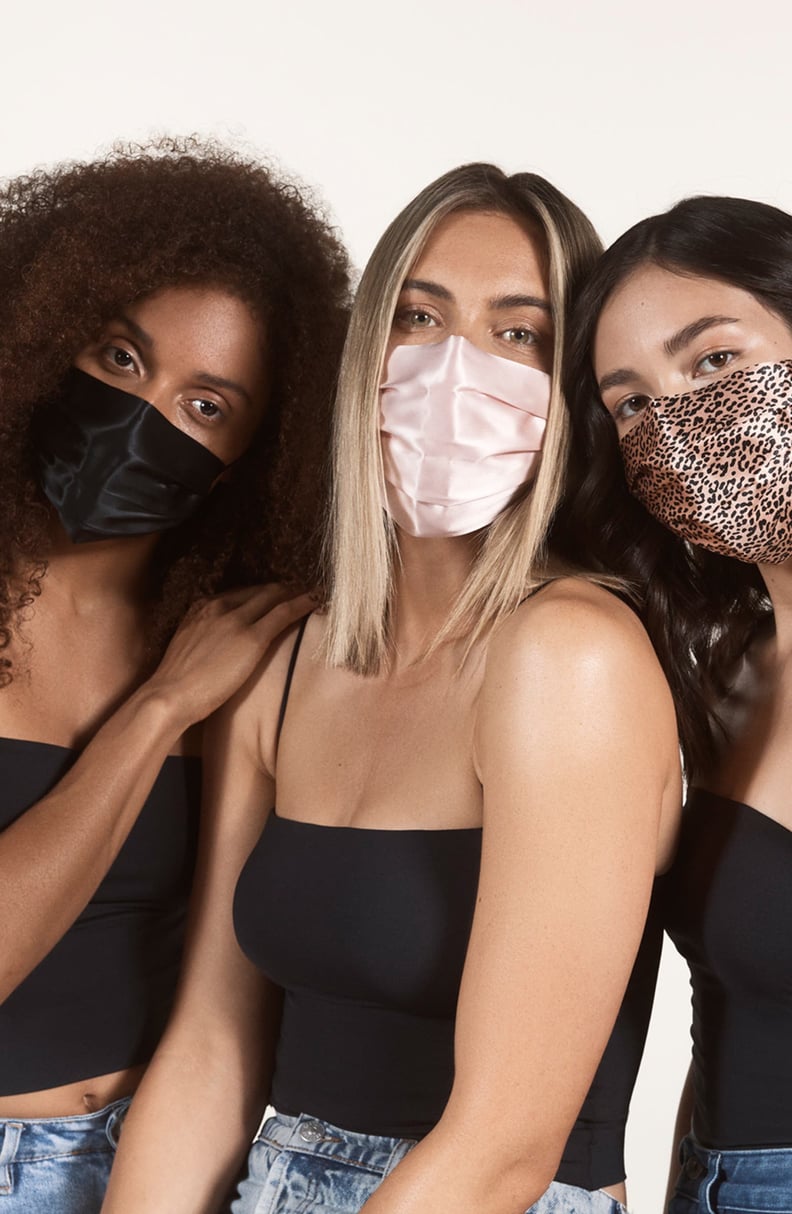 Nordstrom
Nordstrom
Every editorial product is independently selected by our editors. If you buy something through our links, we may earn commission.
As someone with sensitive skin, I know how discerning I have to be with every product that touches my face, which now extends beyond skin care and into protective face masks. If a mask is the wrong material or doesn't fit properly, I'll be left with redness and irritation, which nobody wants. If you are like me and want to find the right mask for your sensitive complexion, look no further than these quality picks.
We talked to celebrity aesthetician Natalie Aguilar to find these nine great options for sensitive skin. "In terms of fabric types, for sensitive or easily irritated skin, I recommend 100 percent cotton or silk masks. Silk is cooling, naturally hypoallergenic, and tends to absorb less moisture than most materials, so it won't dry out your skin or cause further irritation. Cotton is also breathable, lightweight, and won't cause any irritation," she said. Plus, we like disposable KN95 masks that are both protective and easy on the complexion. So if you are looking for options that won't cause irritation or want to add a great base layer to your double mask, these nine pass the test.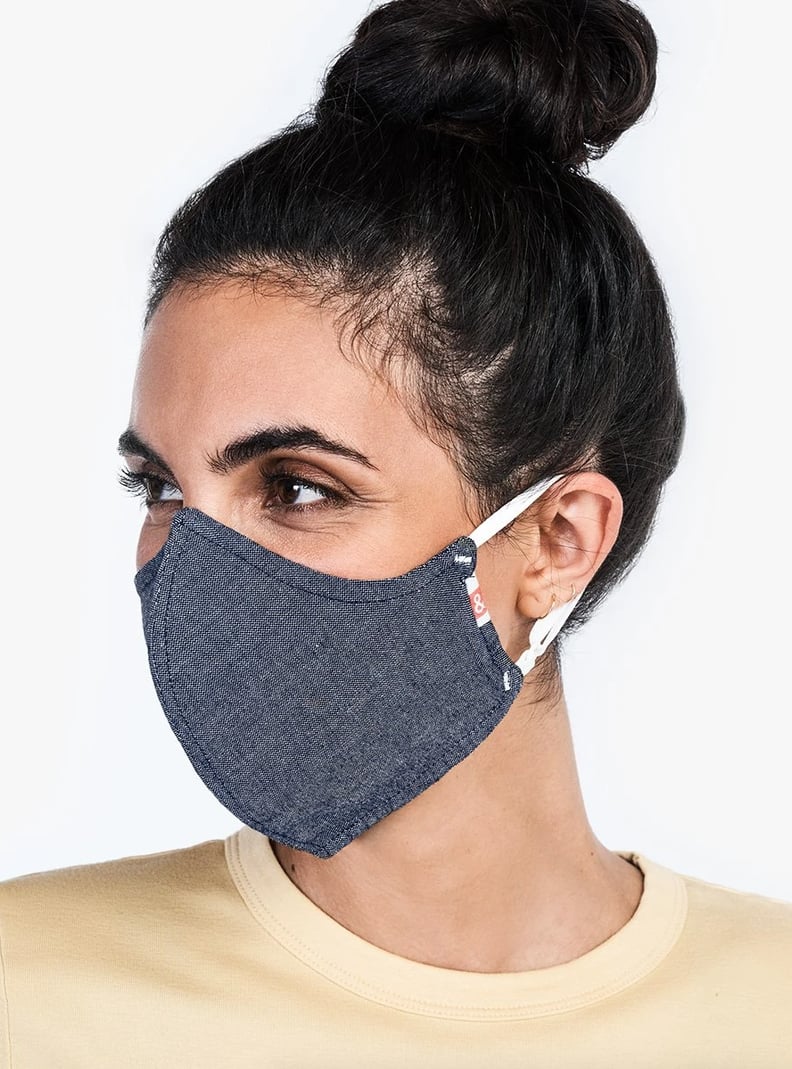 An Adjustable Face Mask: Hedley & Bennett Wake Up & Fight Masks
Those with sensitive skin know it's easy to get irritated, which is why fit and material are both important. Lightweight and breathable cottons and silks will be your best friends, but make sure to pay attention to the fit as well.
"A mask for sensitive skin should fit perfectly to avoid any irritation — it shouldn't be too tight, too heavy, too thick, or have any pressure marks, especially on the bridge of the nose or cheeks," Aguilar said. "Pressure marks can leave those areas of the skin red and tender for hours and even days."
Be sure to look for something that has adjustable options, so you can adjust the ear loops or the nose bridge to your size, making sure it won't slip around and rub against your skin.
These Hedley & Bennett Wake Up & Fight Masks ($45 for three) are no-nonsense masks that feature comfortable ear loops and a fitting nose wire.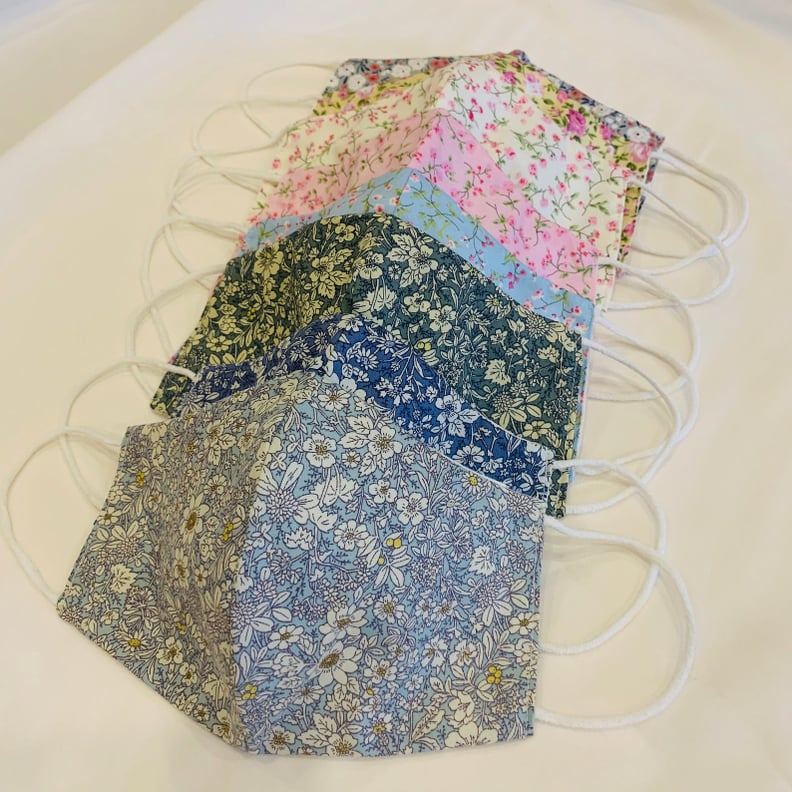 A Face Mask With a Filter Pocket: 3 Layers 100% Cotton Washable Adult Face Mask With a Filter Pocket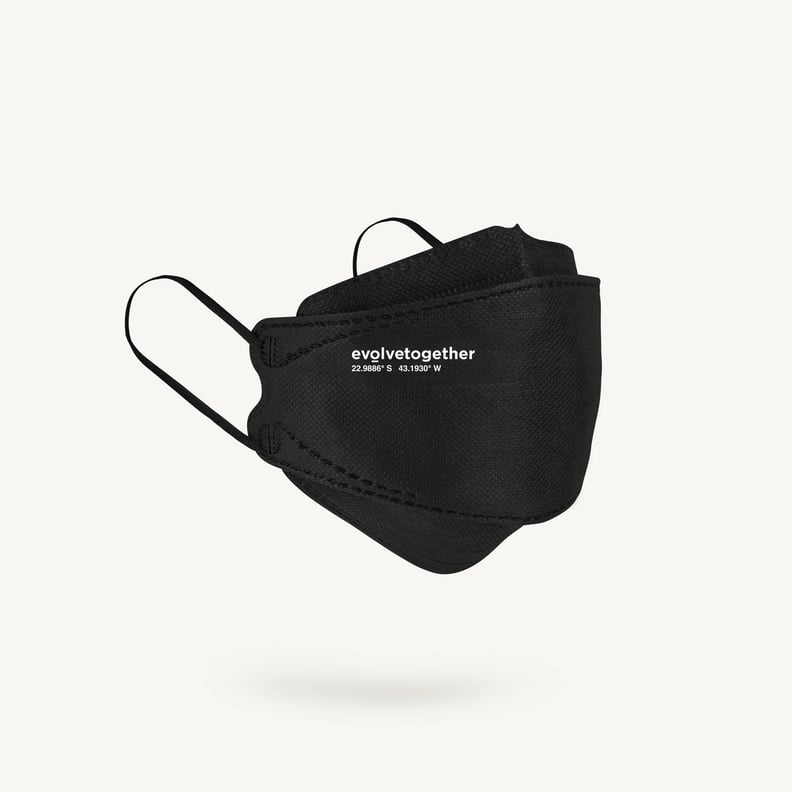 A Comfortable KN95 Mask: Evolvetogether KN95 Masks
You can't go wrong with the black Evolvetogether KN95 Masks ($15 for five). They're an editor favorite, and have two flaps, one with a wire that goes over your nose and one that goes under your chin. The result is a mask with a secure fit that feels like you're wearing nothing. We also love that it comes in biodegradable packaging and has six layers of protection. This includes a water-resistant exterior, two layers of filtration, a layer of activated charcoal to help with odor prevention, and two layers of a moisture-absorbent interior, so you can comfortably wear it all day long.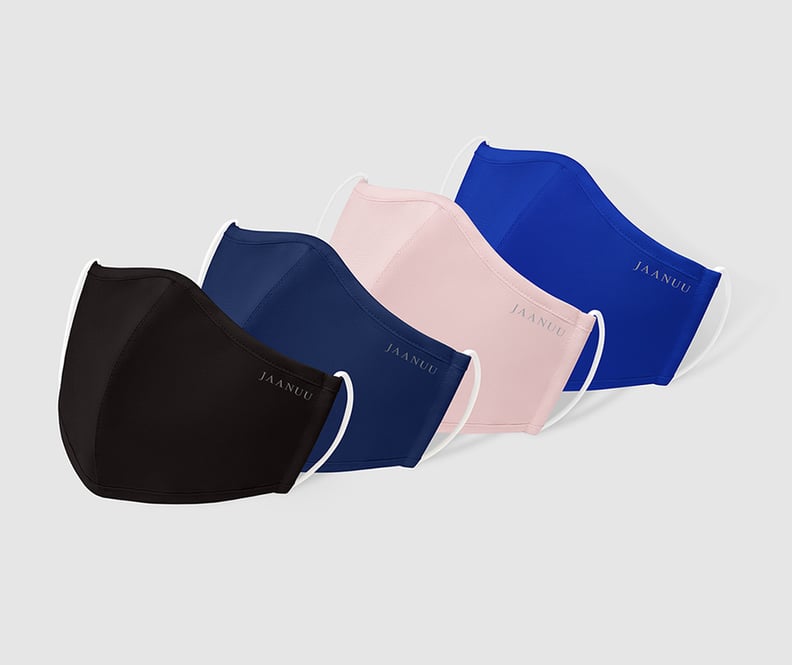 An Antimicrobial Face Mask: Jaanuu Reusable Antimicrobial Finished Face Mask
The Jaanuu Reusable Antimicrobial Finished Face Masks ($25 for five) are made from a breathable, moisture-wicking, soft fabric that are used in scrubs. It's treated with an antimicrobial technology called Silvadur that helps reduce the growth of bacteria, mold, and mildew. It comes in a variety of colors.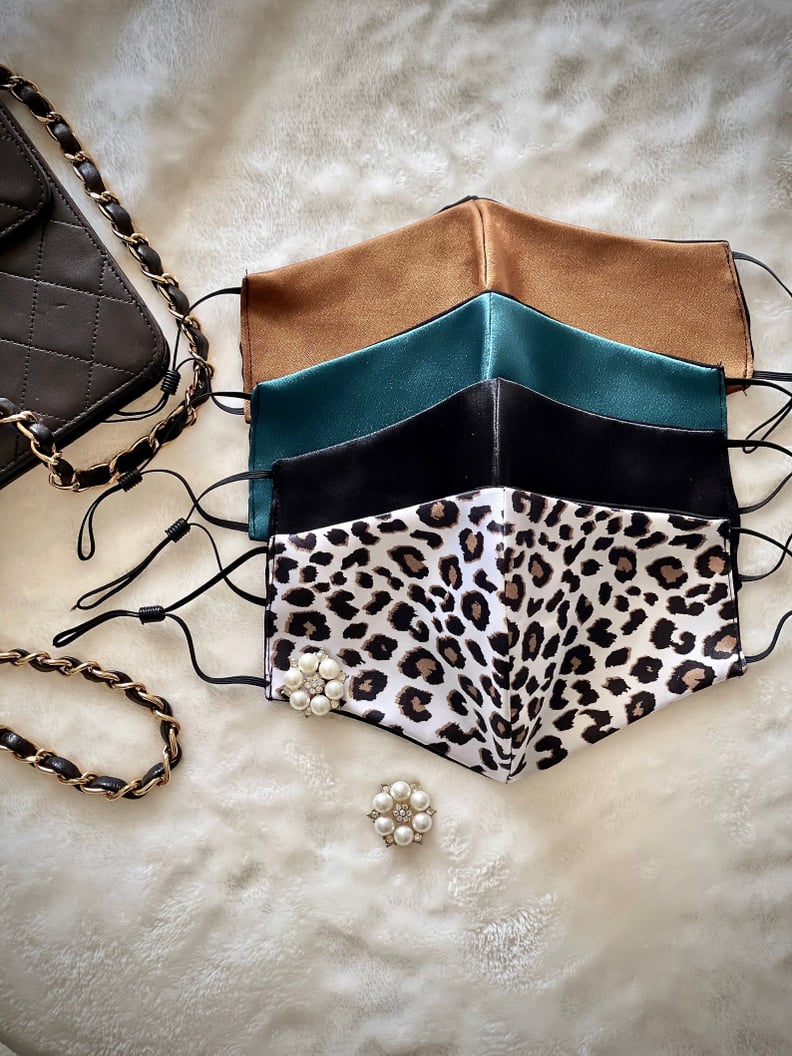 A Mask With an Antimicrobial Lining: Chic Luxe Silk-Satin Face Mask
The Chic Luxe Silk-Satin Face Mask ($8, originally $12) has an antimicrobial lining to help stop the spread of bacteria on the skin. Its breathable and lightweight while being delicate on the skin to further curb irritation. It has adjustable ear loops, triple layered, and comes in a variety of colors. You can choose between getting a mask with or without a nose wire.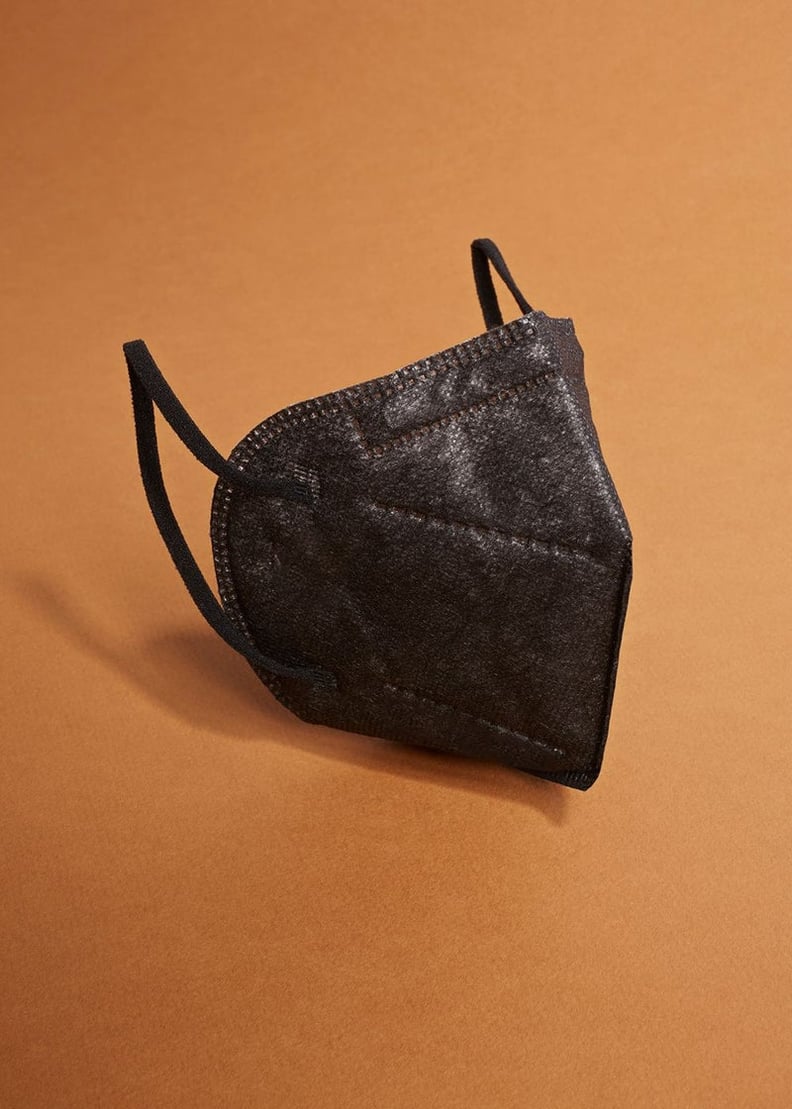 A Protective Face Mask: Vida High Protection Recyclable Masks
We're turning to KN95 masks more than ever right now. These Vida High Protection Recyclable Masks ($25) are a top choice. They come in a lot of colors, and have an adjustable nose wire to ensure a secure fit. Plus, the brand also has KF94 and N95 masks.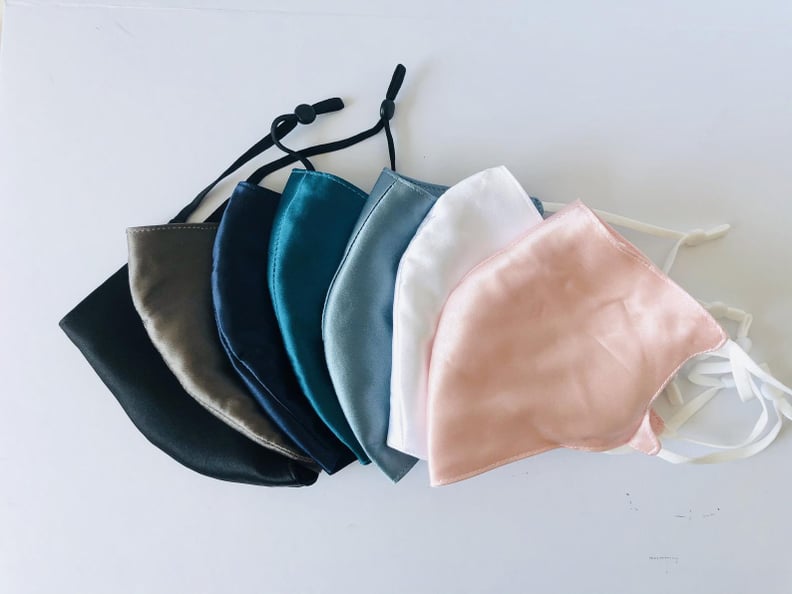 A Customizable Silk Mask: Soft Strokes Silk Double Layer 100% Mulberry Silk Face Masks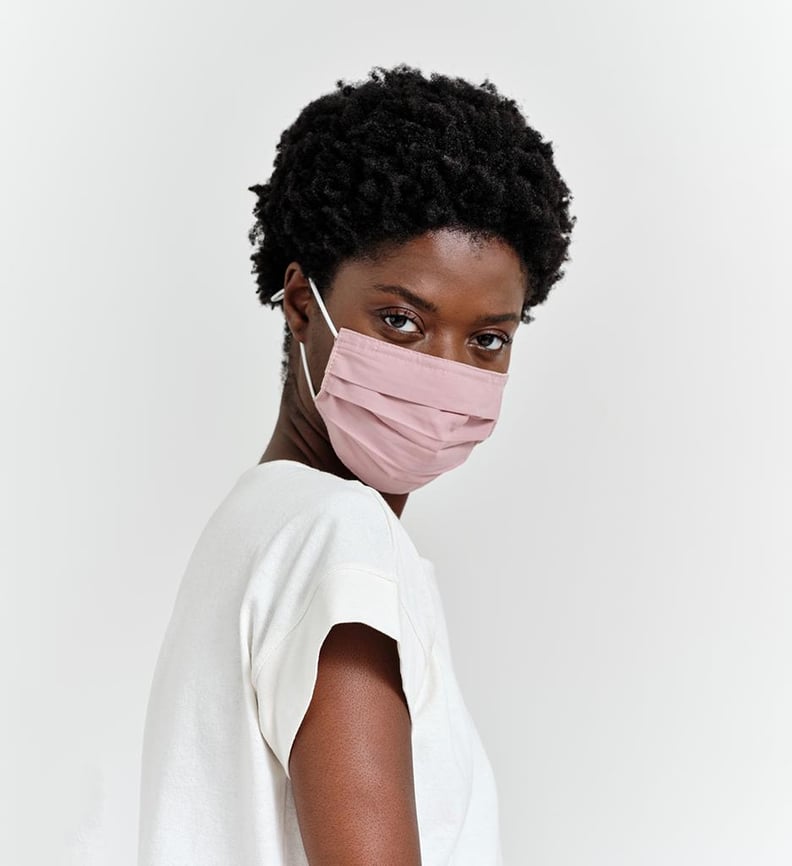 Washable Face Masks: Caraa Universal Adult Masks
The Caraa Universal Adult Masks ($25 for five) are dual-layer masks that are 100 percent cotton on the inside and outside. Not only do they offer a comfortable fit, but they're also breathable. Plus, the ear loops are adjustable, so they won't sag or be too tight.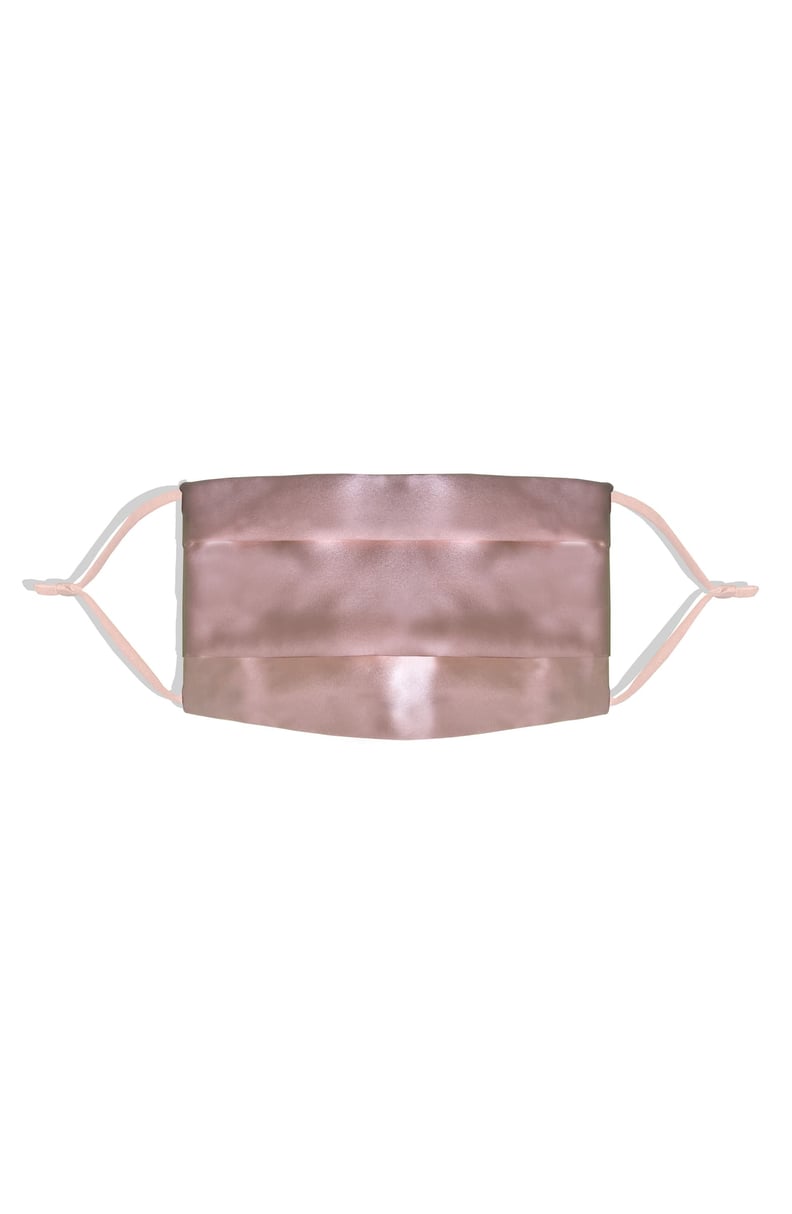 A Luxury Silk Face Mask: Slip Pure Silk Adult Pleated Face Covering
If you love those famous silk pillowcases, then you'll want this Slip Pure Silk Adult Pleated Face Covering ($20, originally $39 each). It's so soft and comfortable on the face, and a great option for sensitive skin. It also has adjustable ear loops, and comes in pink, black, and leopard.