We Tried Dr. Pimple Popper's SLMD Skincare Line — Here Are Our Favorites
SLMD Skincare
SLMD Skincare
As POPSUGAR editors, we independently select and write about stuff we love and think you'll like too. If you buy a product we have recommended, we may receive affiliate commission, which in turn supports our work.
You don't have to love (or secretly like) watching pus ooze from pimples and cysts to get your Dr. Pimple Popper fix. Truthfully, I can't even manage looking at the YouTube thumbnails without feeling squeamish. But I love skin care, so when I got the chance to try the SLMD Skincare products from the dermatologist behind the videos, Dr. Sandra Lee, I jumped at the chance.
SLMD — which stands for Sandra Lee, MD — takes most of the guesswork out of purchasing skin-care products. Instead of wondering whether a product will be effective or dubbed "dermatologist-tested" or recommended, you can trust that they're designed to work. The products are also free of unnecessary frills and so-trendy-you-wonder-if-they-actually-do-anything ingredients, yet still come in aesthetically pleasing packaging. For me, the most intriguing factor was how well rounded the product offerings were; targeted treatments, body-care products, and sun protection are all part of the SLMD line.
Curious to know which formulas stood out the most? Keep reading. I'm breaking down my favorite formulas from SLMD Skincare ahead.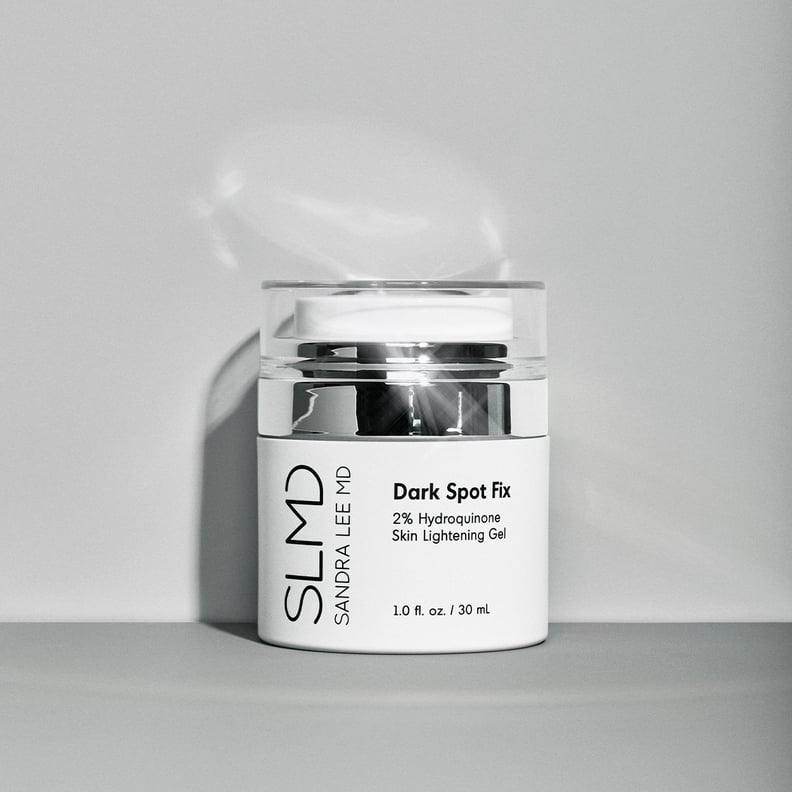 SLMD Dark Spot Fix
Truthfully, I couldn't have tried SLMD at a better time. The brand's newest launch, Dark Spot Fix ($50), is touted as a "triple threat" against dark spots and hyperpigmentation — and I just so happen to struggle with both. While I'm grateful that my breakouts are minor and sporadic, I have a bad habit of popping zits that, without fail, are always replaced with dark spots for months. This lightweight formula — made with hydroquinone, kojic acid, and salicylic acid — significantly lightened my most recent problem areas overnight. Plus, the packaging is fun; you push the white top like a button and product appears in the center.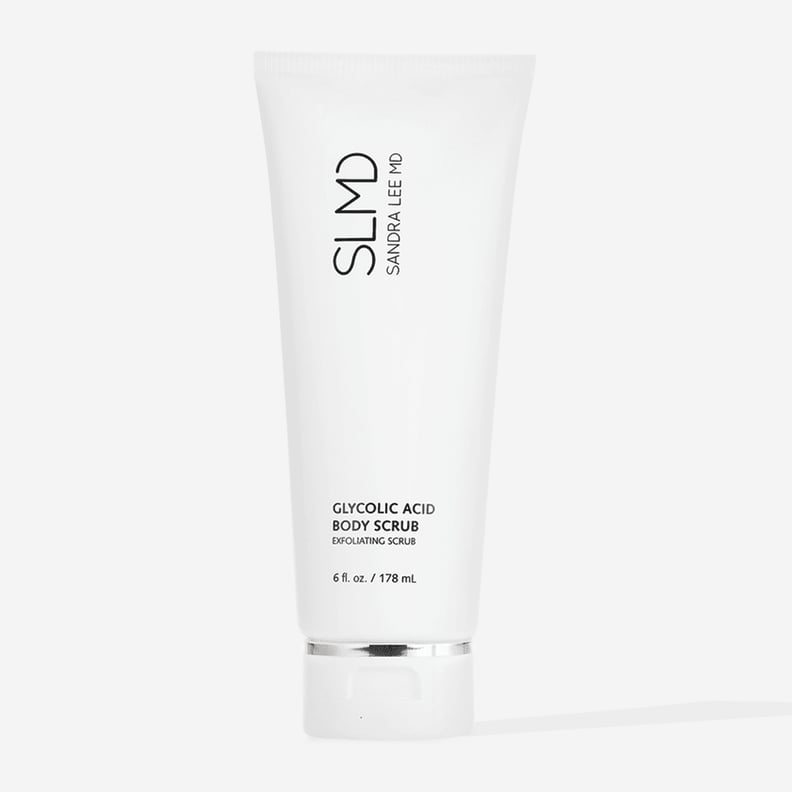 SLMD Glycolic Acid Body Scrub
I'm big into body care — probably because I've dealt with keratosis pilaris (also known as KP) for most of my life. Though completely harmless, this means my outer arms are covered in tiny, sometimes rash-like bumps instead of silky and smooth. I've tried countless products to curb or fix this over the years — medicated creams, sugar scrubs, the works — but I think the SLMD Glycolic Acid Body Scrub ($35) is the product I was always looking for. Gritty and thick (in a good way) like any scrub, this one includes the ultimate missing ingredient: a chemical exfoliant. My arms are noticeably smoother since I started using it, and there's no doubt I'll buy it again.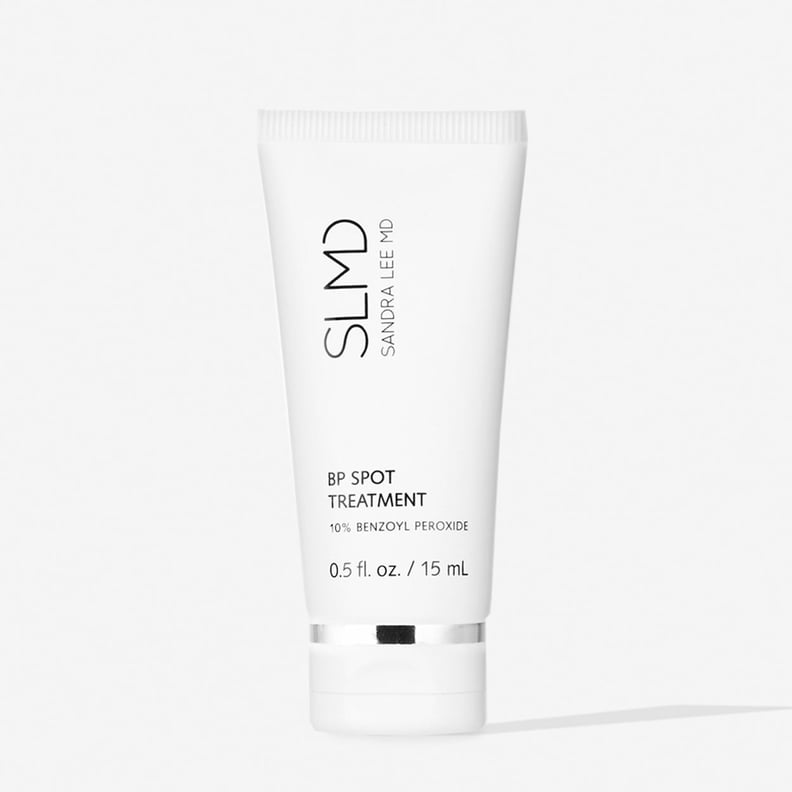 SLMD BP Spot Treatment
In my opinion, a good spot treatment works quickly and effectively without feeling like your skin is on fire. The BP Spot Treatment ($25) checked all my boxes. The thin, tapered applicator made it super easy to control how much product I squeezed onto my finger, and how precisely I applied it. Lately, I've had a few stubborn pimples on my face, and this shrunk them by morning. But my favorite part of the formula? It can be used up to three times a day to take care of any issues around the clock.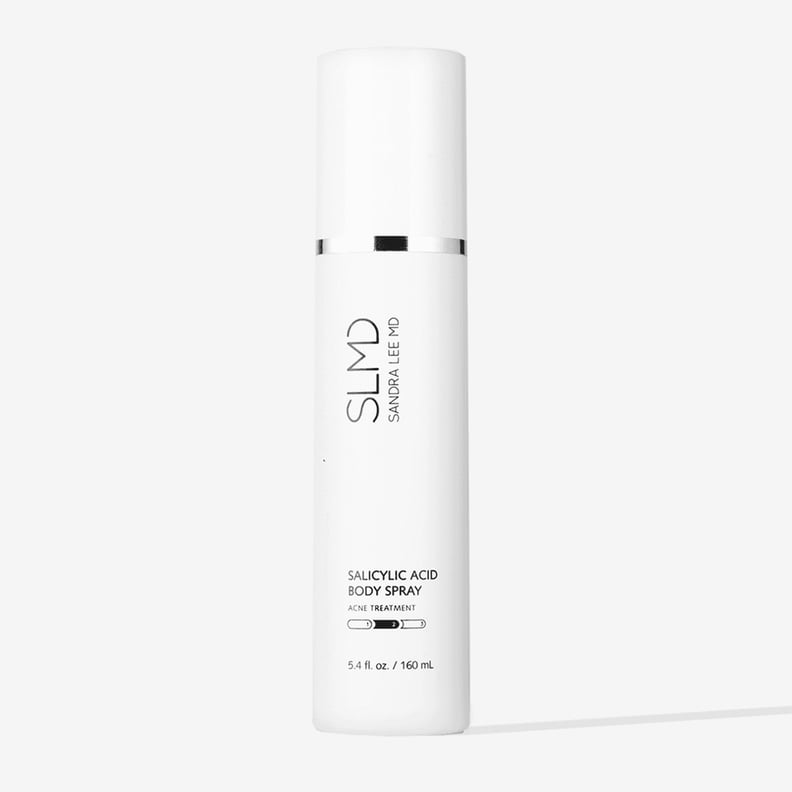 SLMD Salicylic Acid Body Spray
If this body spray could talk, it'd have the voice of Lionel Richie singing, "Hello, is it me you're looking for?" My reply would be a swift and confident, "Yes." The Salicylic Acid Body Spray ($38) is genius, easy to use, and actually works. I occasionally deal with random body acne flare-ups — especially after a series of workouts or during transitional weather — and always feel stumped on how to treat them. Occasionally I'll use skin-care products or scrubs, but more often I'll get lazy and just let them run their course. This formula is perfect for someone like me. Not only does it cover an impressive amount of surface area with each spray, but it treats and prevents future issues without any residue.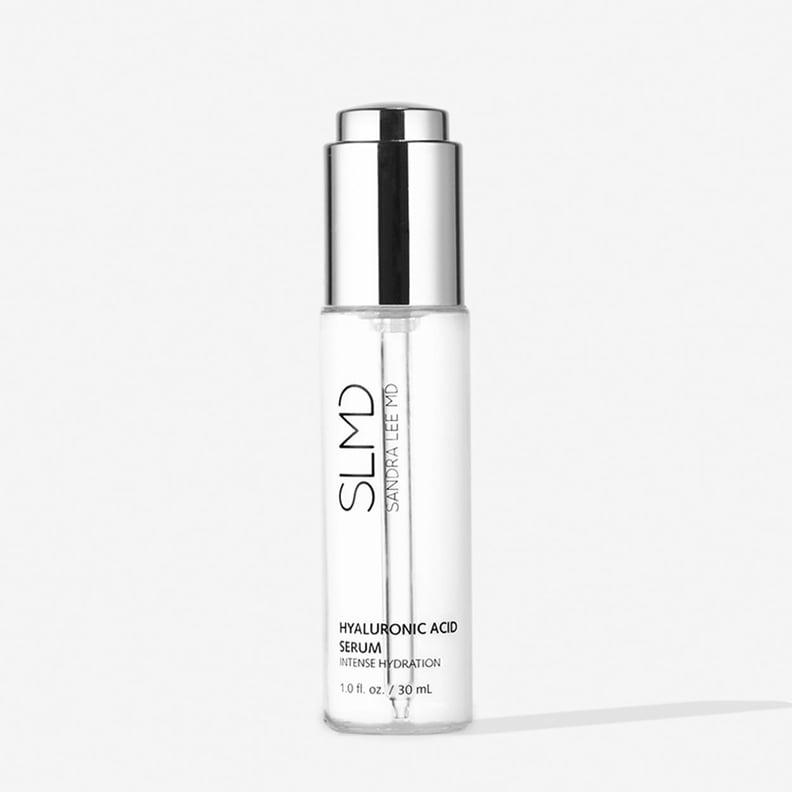 SLMD Hyaluronic Acid Serum
Hyaluronic acid is one of my favorite lightweight, hydrating skin-care ingredients, and I'm glad it's been getting the recognition it deserves. I typically use it in moisturizers, so I was excited to try this multipurpose Hyaluronic Acid Serum ($50). The cap is a pump-dropper combo, which makes the formula easy to distribute on concentrated areas, or in your palms for all-over use. I've been using it everyday since I first tried it, and am always so impressed with how weightless and nongreasy it feels.