As POPSUGAR editors, we independently select and write about stuff we love and think you'll like too. If you buy a product we have recommended, we may receive affiliate commission, which in turn supports our work.
If you're on the hunt for a quality vitamin C serum, Amazon has plenty of options to choose from. The staple skin-care ingredient can handle multiple concerns at once; the trick is to find the one that best fits your skin type and needs. Whether you have acne-prone skin, sensitive skin, dry skin, or a combination of a few concerns, using the right vitamin C product can make quite an impact in your skin-care routine. Not sure what your skin type is? Take this quiz to find out. We know how time-consuming it is to sift through all the options and read through the details to figure out what works for you. So we broke down the best, top-rated picks from Amazon so you can find your perfect match.
Vitamin C serums can help brighten and even out your complexion, fade dark spots, protect against free-radical damage, and reduce the appearance of fine lines and wrinkles. In fact, it complements your sunscreen with its antioxidant properties, which helps in the antiaging department as well. That's why we prefer to use our vitamin C serums in the morning, but you can use them as part of your nighttime routine as well. If you're looking for a radiance boost this summer, shop the best vitamin C serums Amazon has to offer ahead.
— Additional reporting by Angela Elias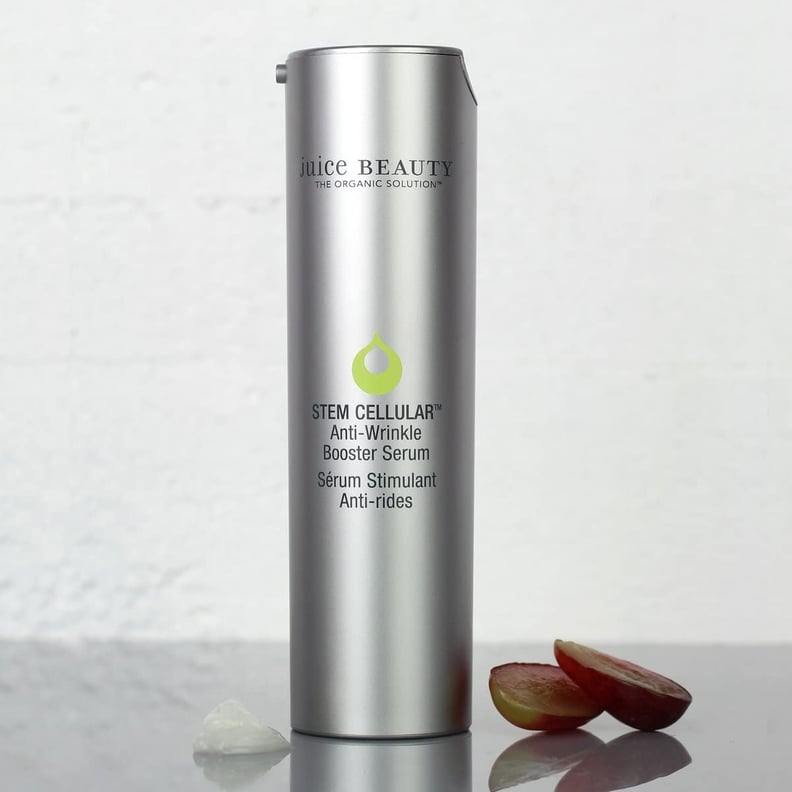 Best Vitamin C Serum For Antiaging
Juice Beauty Stem Cellular Anti-Wrinkle Booster Serum ($80)
This antiaging serum with vitamin C is infused with fruit stem cells. It's a lightweight gel serum that hydrates and plumps the skin to reduce the appearance of fine lines. It's great for all skin types, especially those who lean drier, but it's also gentle enough for those with sensitive skin.
This serum has almost 200 reviews on Amazon with a 4.5 rating. Reviewers commented on how good it felt and that they could see results. "Loved how it felt the moment I put it on. Then after only a few days I could see my skin starting to emerge. After the first full container was finished, I could see a real difference, so now back on Amazon buying my 2nd shipment of it," one reviewer writes.
The most common critique from reviewers seems to be the price. "It's a great serum that helps with small wrinkles; however, the price is way too high for me to consider ordering in the future," another reviewer writes.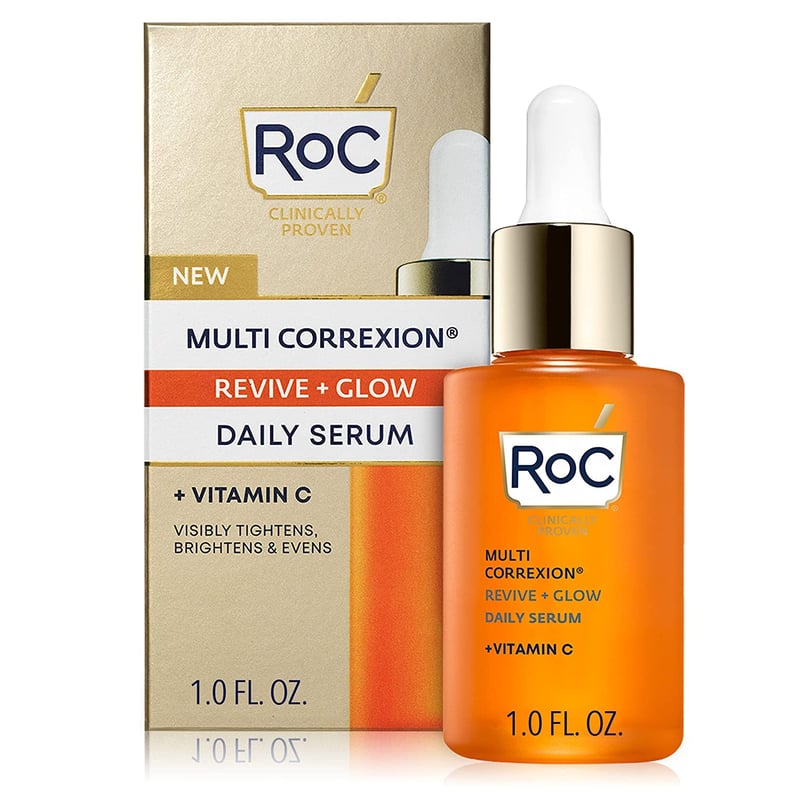 Best Vitamin C Serum For Dark Circles
RoC Multi Correxion Revive + Glow Vitamin C Serum ($22, originally $33)
If you're looking to fade dark spots and even out skin tone, this serum might just be what you need. It has a blend of 10 percent vitamin C and an antioxidant blend that will help protect skin against environmental factors. The serum is lightweight in texture and gives you a glowy, more radiant complexion in a week.
It has more than 7,000 reviews and a 4.5 rating. "I have skin that's sensitive to so many products I find it hard to use much. This causes no issues and I feel like it's helping my dark circles a bit under my eyes. Im on my second bottle and plan to keep using!" one reviewer writes.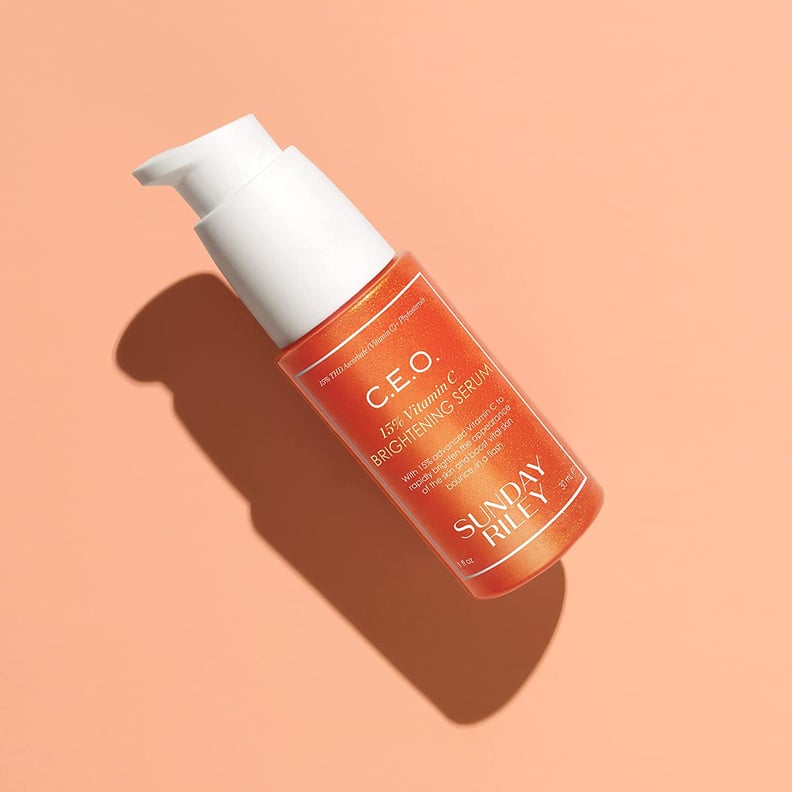 Best Vitamin C Serum For Dark Spots
Sunday Riley C.E.O. 15% Vitamin C Brightening Serum ($85)
All you need is one to two pumps of this serum for a radiant complexion that improves dullness and discoloration. It uses a potent 15 percent of THD vitamin C. It also has glycolic acid to gently exfoliate the skin. If you lean more sensitive or want to be extra cautious in the summertime, use this at night rather than during the day.
This serum has more than 800 reviews and a 4.5 rating. "My skin is very fair with a yellow undertone and I (had) red acne scars. This helped fade them tremendously and my skin is more even toned. I love that the concentration of vitamin c is not so large as some other products but is still high content enough to get results. So you get all the benefit of vitamin c but it's more gentle," one reviewer writes.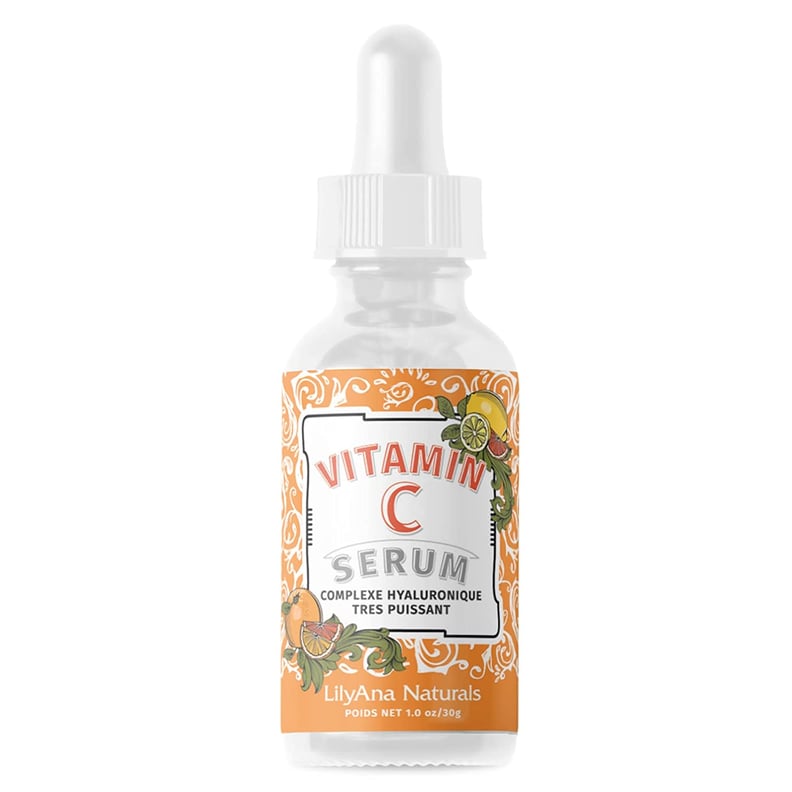 Best Vitamin C For Dry Skin
LilyAna Naturals Vitamin C Serum ($16, originally $30)
If you have a drier skin type, this serum is loaded with hyaluronic acid and vitamin E to hydrate. It's a standard vitamin C serum that can tackle concerns from uneven skin tone to improving elasticity. It has a pretty potent percentage of vitamin C at 20 percent, but it's cushioned with hydrating and skin-soothing ingredients.
It has more than 12,000 reviews and a 4.3 rating. "I love this product. Really clears up skin. Best vitamin c I have come across and it doesn't have a bad smell. Would definitely recommend it," a reviewer writes.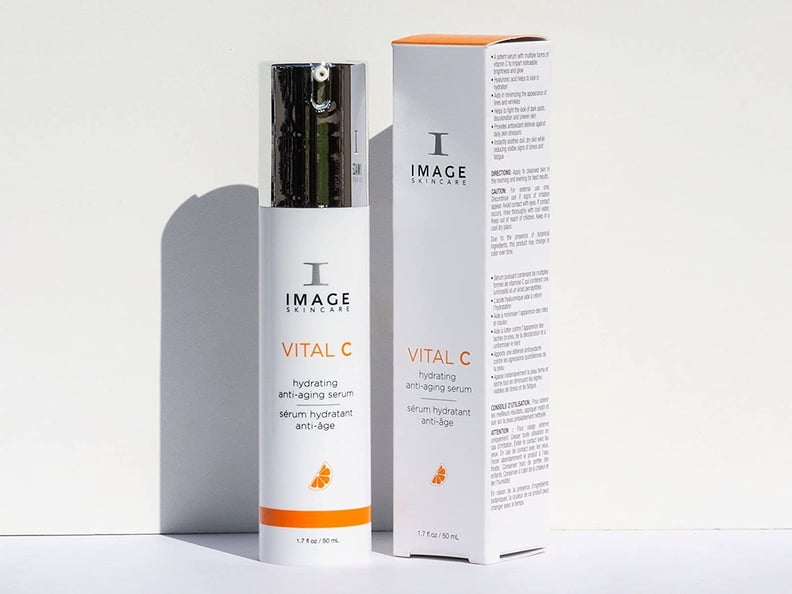 Best Multivitamin C Serum
Image Skincare Vital C Hydrating Anti-Aging Serum ($82)
This serum is great for those who have antiaging concerns. It has four forms of vitamin C to brighten dull skin and provide antioxidants. Plus, it's a hydrating formula loaded with hyaluronic acid that helps to plump the skin and reduce the appearance of fine lines. This is great for those with drier skin types as well.
It has more than 2,000 reviews and a 4.7 rating. "Recommended to me by my Aesthetician, I continued this product at home. I think the mix of various vitamin C types makes it non-irritating for my sensitive skin. A great option for someone who wants the benefits, but finds the L-Absorbic acid irritating. And the scent is heavenly!" one reviewer writes.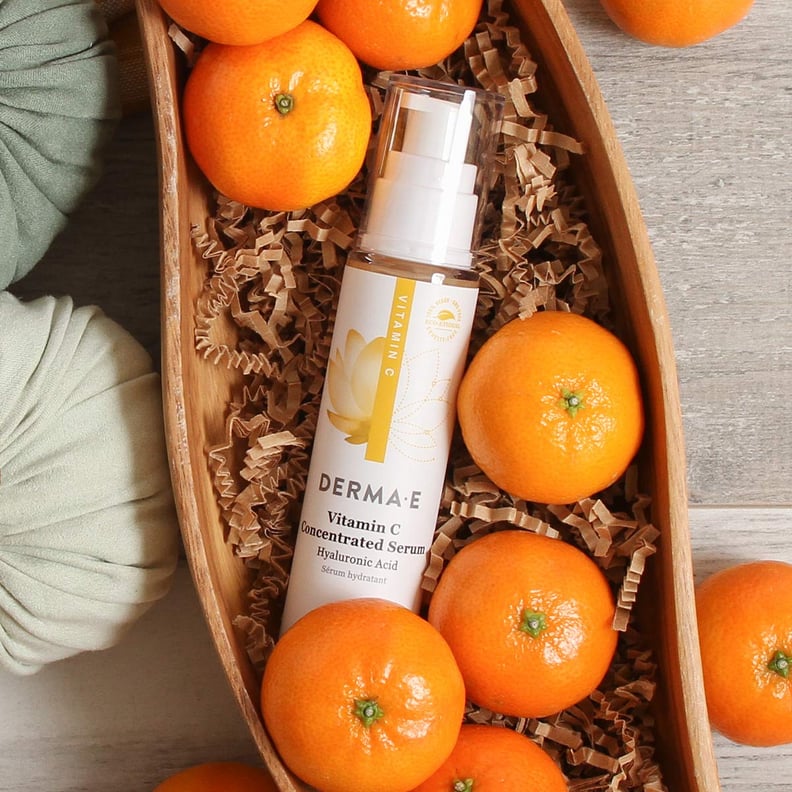 Best Vitamin C For Sensitive Skin
Derma E Vitamin C Concentrated Serum ($19)
If you have sensitive skin, this serum is cushioned in hyaluronic acid. It also has calming green tea, aloe vera, vitamin E, and moisturizing vitamin B5 that will hydrate and brighten the skin gently. This is something you can use day and night. It's a fast-absorbing product that will give your skin a luminous glow in no time.
It has more than 5,000 reviews and a 4.5 rating. "I haven't loved a vitamin c serum because usually they're thick but this one is really nice. It smells good, it's light weight, my acne scars are starting to get lighter after using for a couple months and most importantly, I have sensitive skin and it doesn't break me out," a reviewer writes.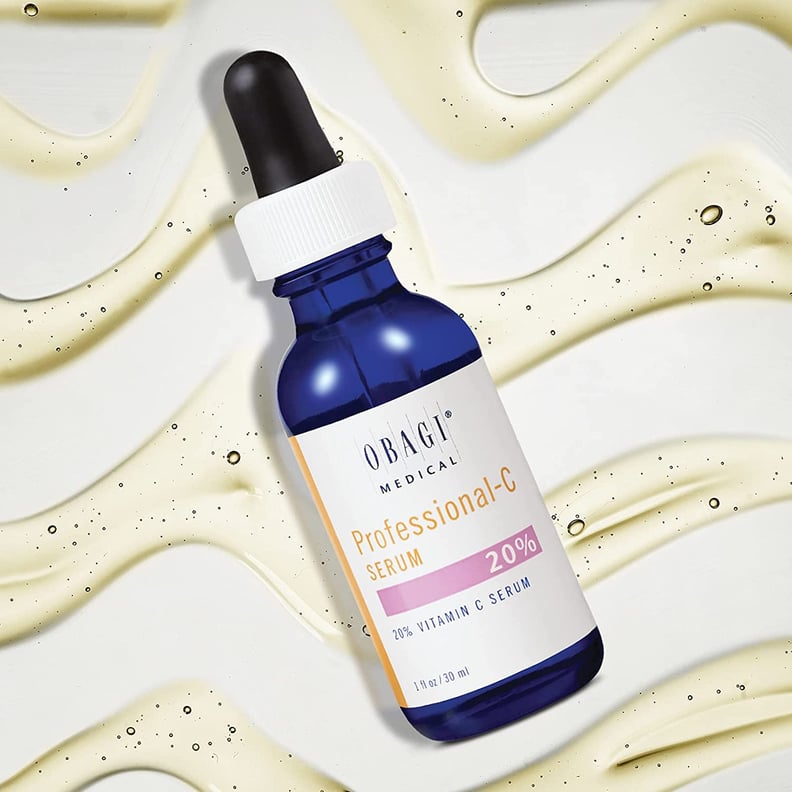 Best High-Potency Vitamin C Serum
Obagi Professional C Serum 20% ($139)
With 20 percent pure vitamin C, this is a powerful antioxidant serum that is also very hydrating. If you're dealing with dark spots and uneven skin tone, around five drops every morning of this serum can help. This is best for those with normal to oily skin types who can handle the strength of this potent serum.
This serum has more than 1,000 reviews and a 4.6 rating. "I have very sensitive, fair skin. I also have spent most of my life outdoors for work and play. Needless to say, my skin reflects my activities. I purchased this serum after talking to a dermatologist. She explained that the Vt C will help to break up the brown spot pigment and will help improve the hydration of my skin. I couldn't ever seem to find any product that would 'sink into' my skin. This one does the trick! And, typically things bother my eczema-prone skin, and I have the added complexity of things breaking out my sensitive skin. But I have been so impressed with this serum because I am seeing nothing but positive results," a reviewer writes.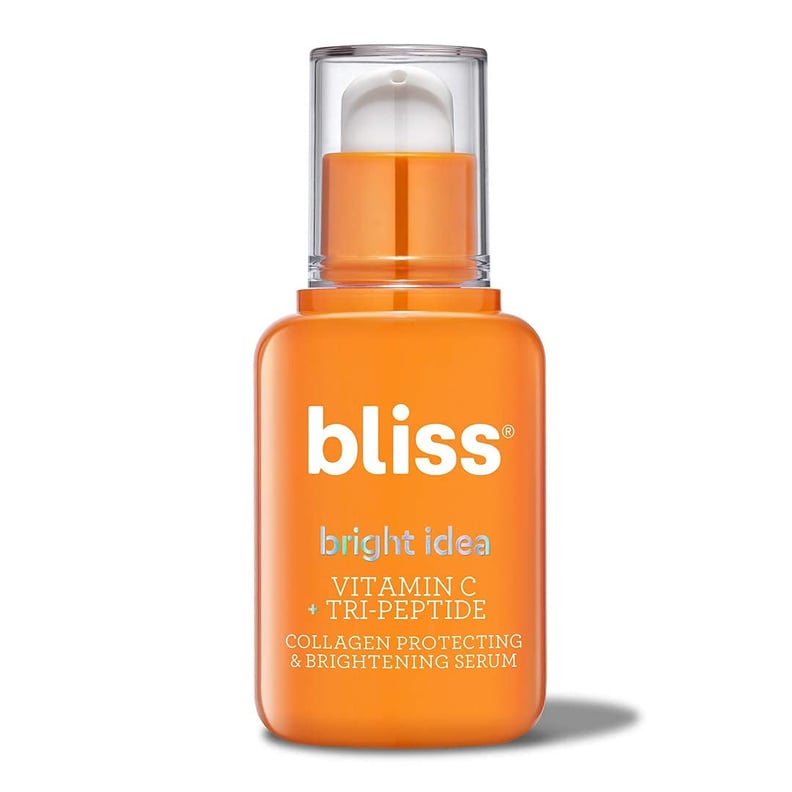 Best Vitamin C Serum With Peptides
Bliss Vitamin C Serum ($17, originally $28)
Using a nonirritating form of vitamin C and hydrating ingredients, this serum is a great option for those with dry or sensitive skin. It combines the antioxidant powers of vitamin C with the skin-nourishing and protecting benefits of peptides and collagen to make your complexion look radiant.
This serum has more than 6,000 reviews and a 4.5 rating. "When I started using this product, I had noticeable sun/dark spots on my face, and since purchasing it a few months ago, I have noticed a huge difference in my complexion, and I am so so thrilled with this product. I have sensitive skin and had no issues at all adding this to my morning routine, the scent is very nice, and I will continue to purchase it!" one reviewer writes.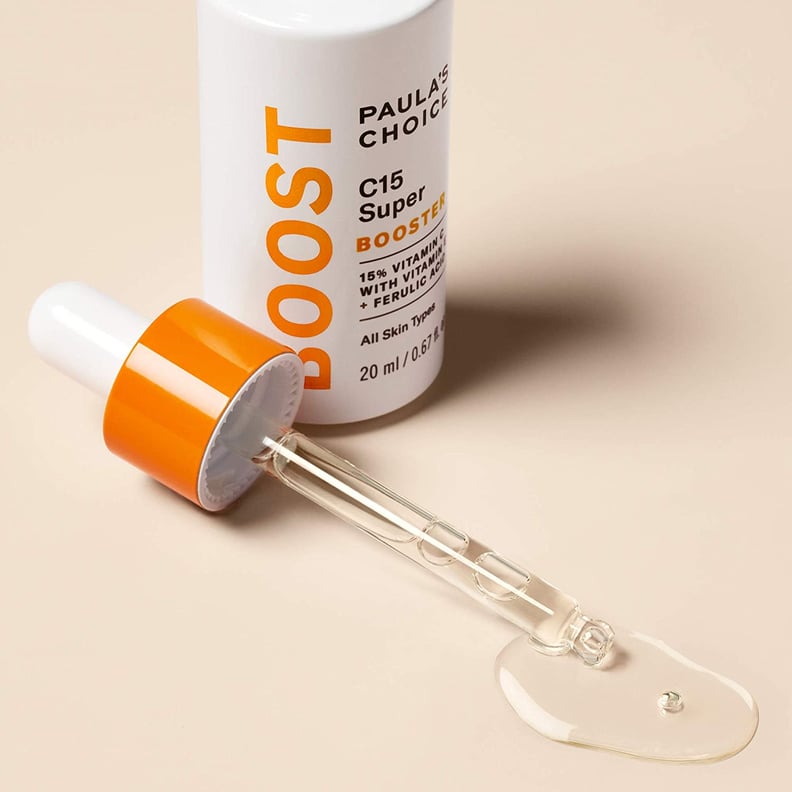 Best Versatile Vitamin C Serum
Paula's Choice Boost C15 Super Booster ($55, originally $74)
This serum can be used on its own as a daily serum or with a few drops of your moisturizer or other serums as well. It contains 15 percent pure vitamin C, ferulic acid, and vitamin E. This will help fade dark spots, even out skin tone, and brighten up your complexion.
It has more than 2,000 reviews and a 4.3 rating. "Will never be without this! Cycling this in the morning (plus an SPF) with their BHA solution and my retinol at night has made my skin aging issues reverse. Fixed my sun damage, makes it rare for me to break out and it is so smooth!" one reviewer writes.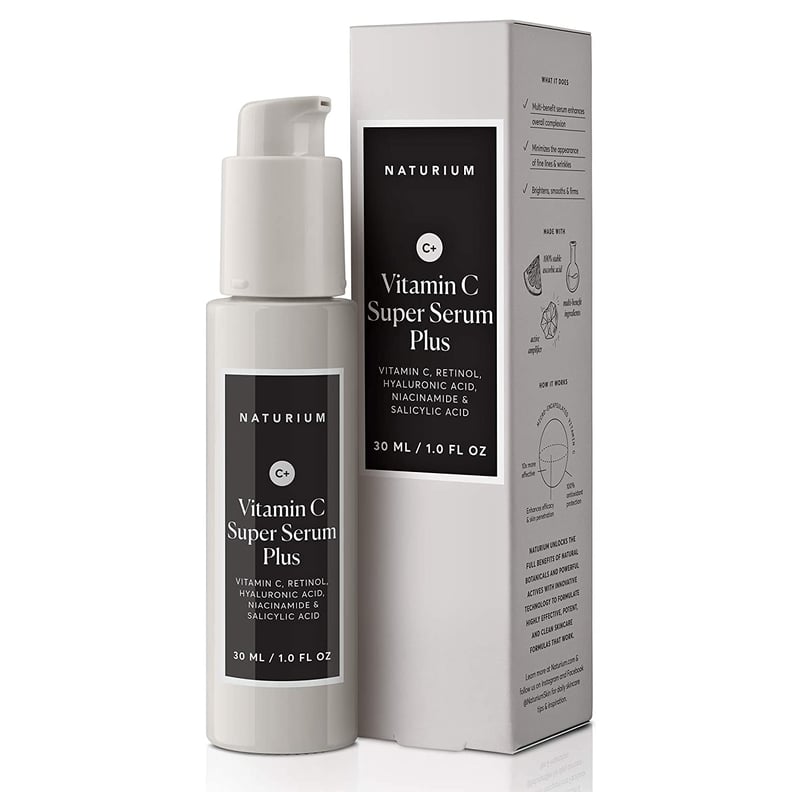 Best Vitamin C Serum For Acne-Prone Skin
Naturium Vitamin C Super Serum ($25)
This serum is perfect for those with acne-prone skin. It contains retinol, niacinamide, and salicylic acid to help diminish acne while the hyaluronic acid adds hydration back into the skin. It's gentle yet effective in brightening the skin while preventing breakouts. It's a product that can tackle many issues at once.
It has almost 2,000 reviews with a 4.6 rating. "I have been having chronic issues with my skin for the last year or so. Most things seem to break me out or over dry my skin . . . which breaks me out, but this combo seems to hydrate my skin while keeping breakouts minimal. One pump is plenty for the whole face. Does start out a bit tacky on the skin but absorbs nicely, especially under another moisturizer. I use it in the morning and at night and my skin seems to really take to it. Definitely will purchase again, good price for the product," a reviewer writes.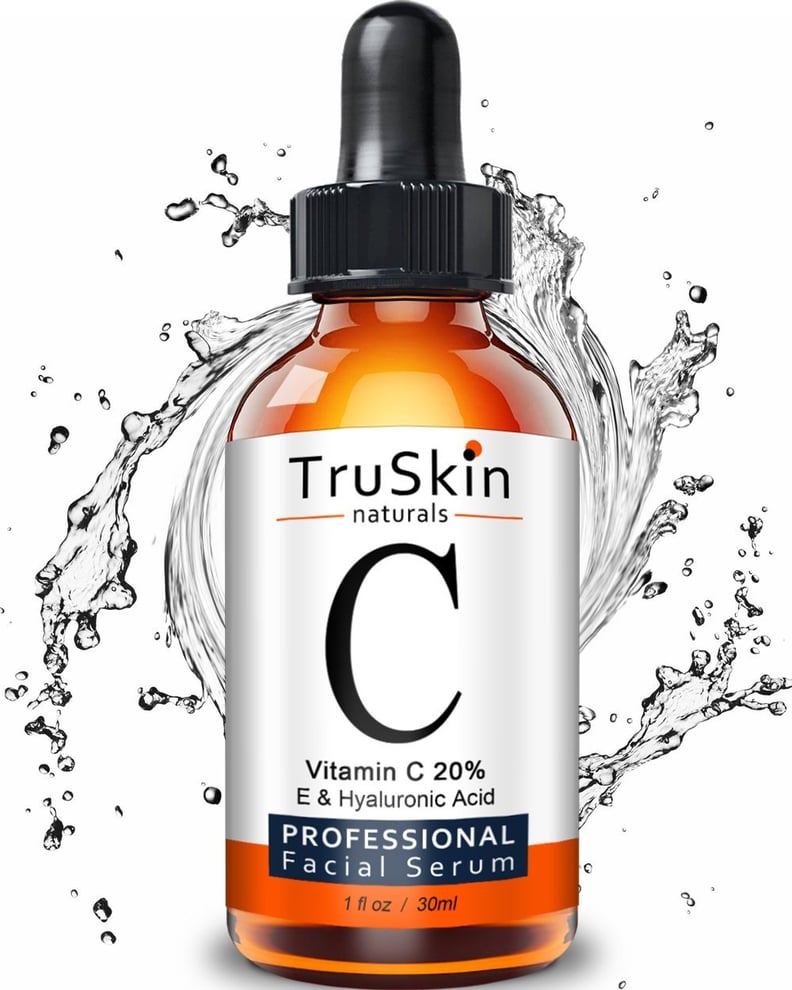 Bestselling Vitamin C Serum
TruSkin Naturals Vitamin C Serum ($39, originally $49)
This serum is a bestseller on Amazon and grows in popularity with each day. It's a powerful vitamin C serum that contains hyaluronic acid, vitamin E, witch hazel, and jojoba oil. With consistent use, you'll notice a brighter complexion with smoother, more even-toned skin.
With more than 130,000 ratings and a 4.3 rating, it's no wonder this serum is the bestselling facial serum on Amazon. "This is a wonderful product that I keep coming back to time and time again. I find that it works really well and provides an unbeatable value for money. Previously I have purchased some higher-end vitamin C serums from big-name skincare brands, and they work, in my opinion, just as well as this one. Keep in mind that you have to use it for extended periods of time to notice the desired results — effects are not instantaneous. I noticed that my skin looks brighter, my dark spots are less noticeable, and I just have a healthy glow to my skin," a reviewer writes.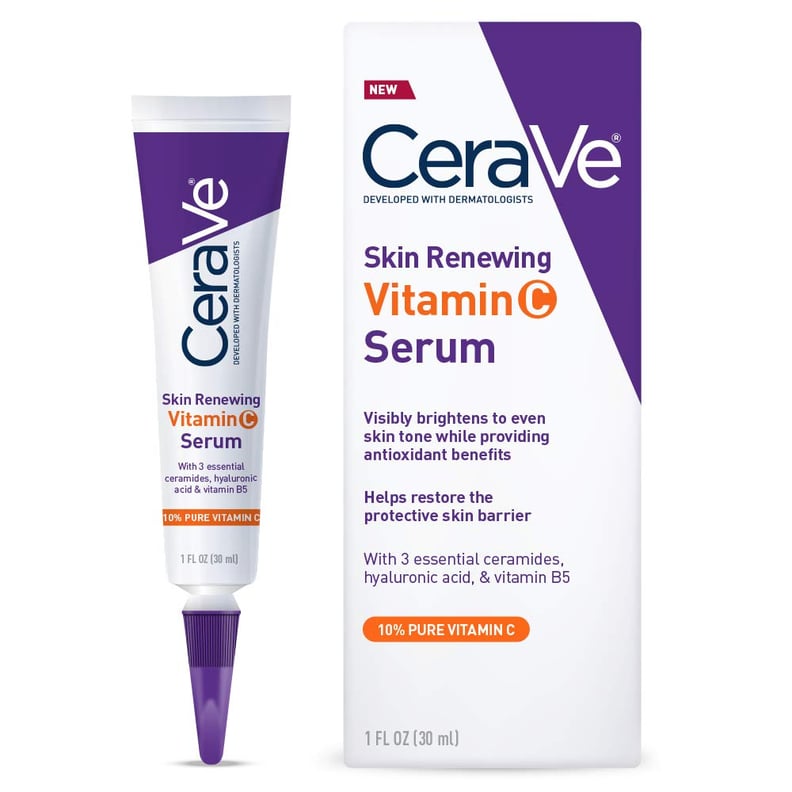 Best Affordable Vitamin C Serum
CeraVe Vitamin C Serum ($21, originally $29)
If you're looking for an affordable drugstore brand, then this serum is the one for you. It contains around 10 percent l-ascorbic acid, the purest form of vitamin C. It's also formulated with hyaluronic acid to help keep you moisturized all day long. This one is also great as a spot treatment for targeting dark spots and hyperpigmentation.
This serum has more than 35,000 reviews and a 4.5 rating. "I love this vitamin c serum. It comes in a very nice squeeze tube. The serum itself is nice and thick and goes on well. It doesn't have a strong odor which I like a lot. Will buy again for sure! It's my favorite vitamin c serum I've bought!" a reviewer writes.