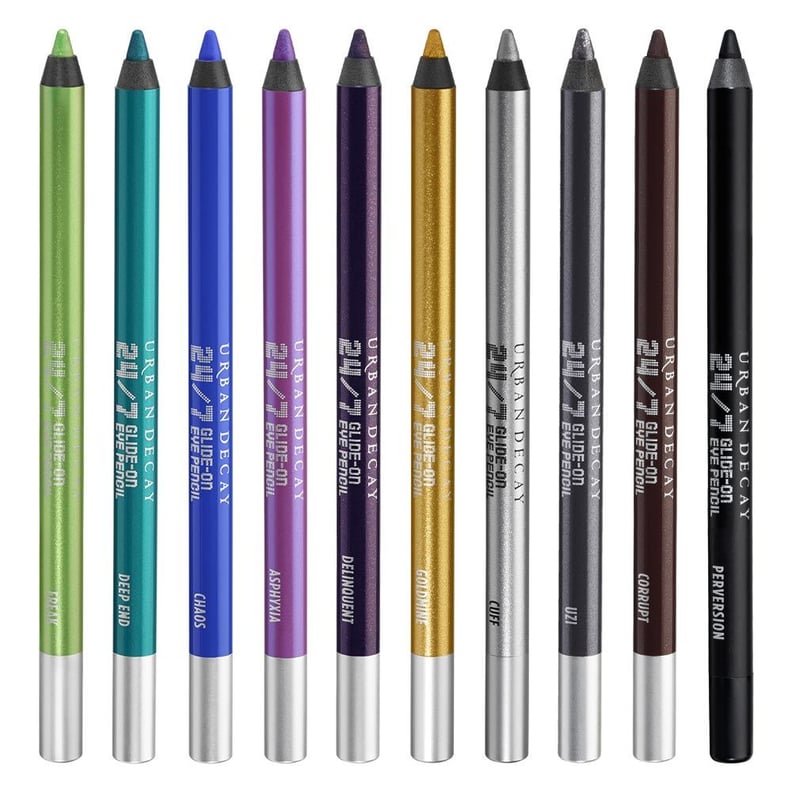 To say that Urban Decay has developed a cult following is a bit of an understatement. After all, the brand's Naked Eyeshadow Palette proved such a hit that UD is constantly coming out with unique combinations to keep up with the demand. And those 24/7 Eye Pencils? We'll take every color in the ever-growing rainbow!
If that weren't enough, it seems like every day the brand drops new products — the Troublemaker Mascara and Naked Heat Eyeshadow Palette are among the latest. You may feel like you need to take on a second job just to keep up.
To help you (and your wallet) out, we went ahead and rounded up some of the best of the best, from classic products that have stood the test of time (there's a good chance you own a UD primer) to just-launched gems that are already changing the beauty game.
Read on for 12 products every UD enthusiast should have in their arsenal.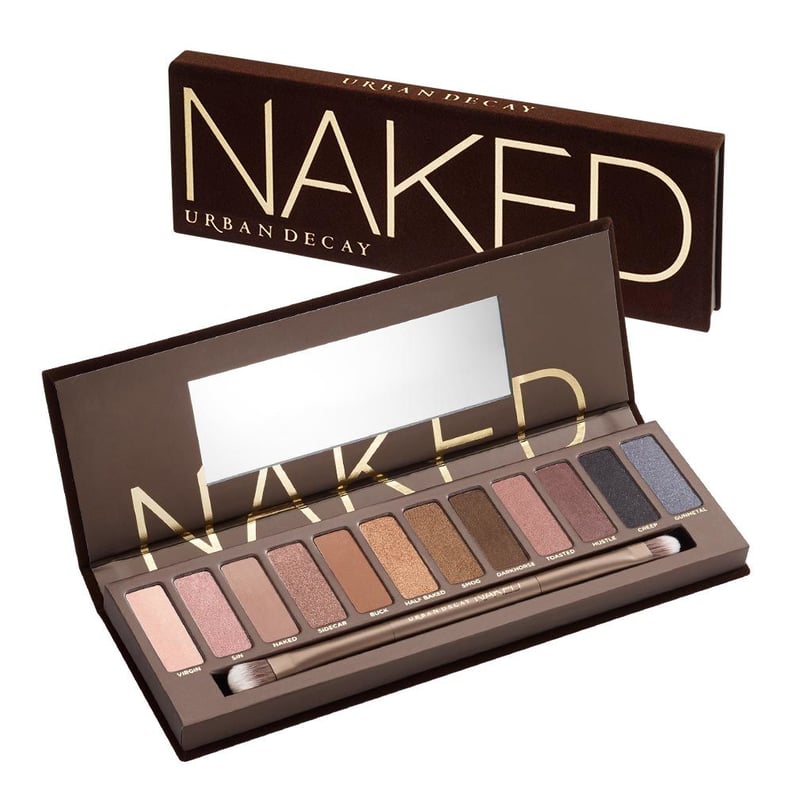 Urban Decay Naked Eyeshadow Palette
When asked what their favorite Urban Decay Naked Eyeshadow Palette ($54) is, most beauty junkies would say, "All of them!" Each opens to reveal a unique and somehow perfect combination of wearable — and buildable — shades. To prove just how personally UD takes this product, the brand offers the option to engrave palettes purchased online. While we decided to go with a picture of the one that started it all, our latest obsession is the Urban Decay Naked Heat Eye Shadow Palette ($54).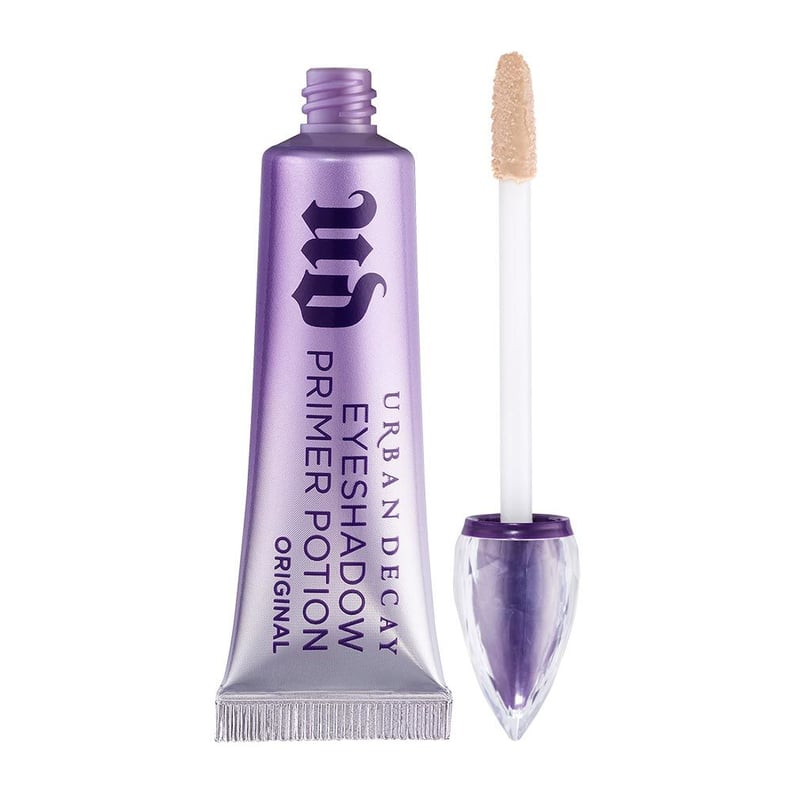 Urban Decay Eyeshadow Primer Potion
This eye shadow primer ($12) is another staple among the UD collection that's beloved for its ability to create a smooth canvas on the eyelids and keep your shadow there all day long. There are six different shades for various skin tones and effects.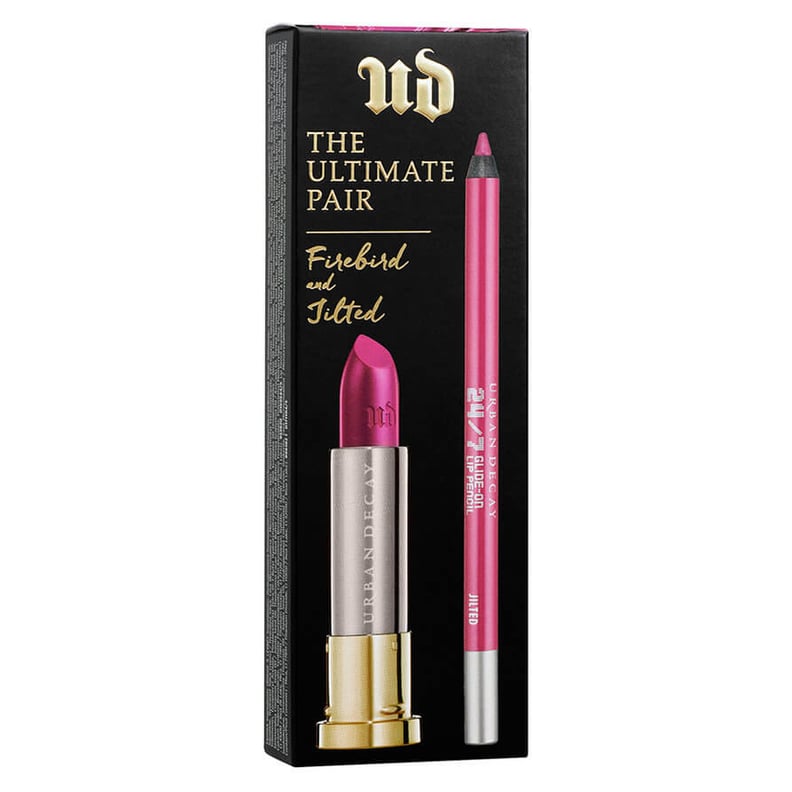 Urban Decay The Ultimate Pair
UD's Vice Lipstick and 24/7 Glide-On Lip Pencil manage to pack as much moisture as they do color, containing hydrating ingredients such as jojoba oil, vitamin E, avocado, and cottonseed oil. Get the best of both worlds with the brand's Ultimate Pair set ($22). The four go-to shade combos were released last Spring, and buying one will save you $15 per set.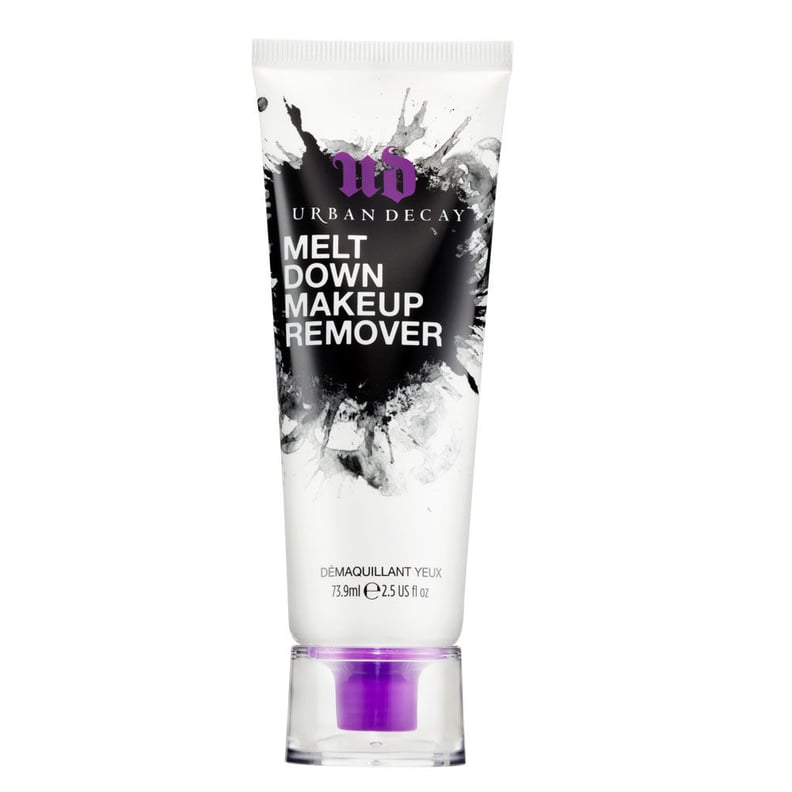 Urban Decay Meltdown Makeup Remover
No one wants to experience a makeup meltdown — unless you're getting ready for bed. This makeup remover ($24) dissolves even the toughest of cosmetics in a mere matter of seconds and comes in a special stick version ($26) for easy, on-the-go cleaning.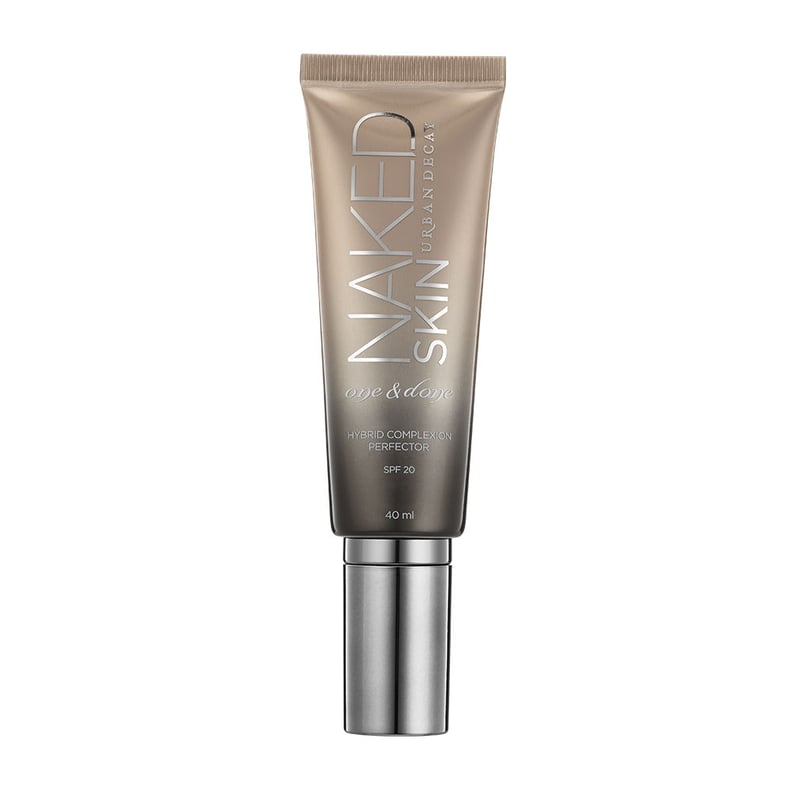 Urban Decay Naked Skin One & Done Hybrid Complexion Perfector
This complexion perfector ($36) operates like moisturizer and lightweight foundation in one, leaving you with a dewy, fresh-faced glow every time. It's available in six shades, and it gets bonus points for containing SPF to help guard skin against sun damage.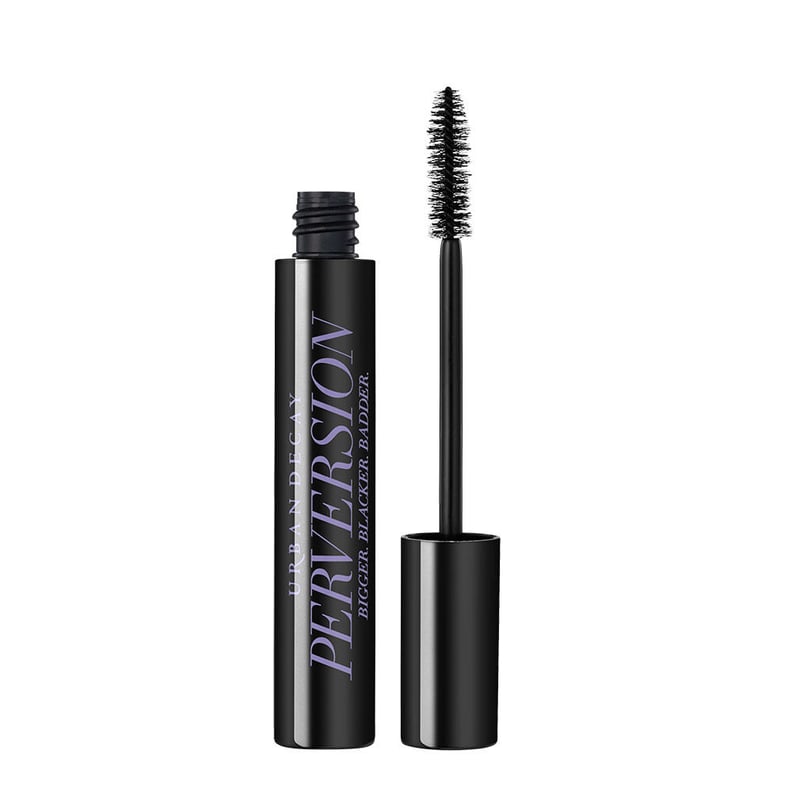 Urban Decay Perversion Mascara
Perversion Mascara ($23) offers the same full, feathered effect as falsies, without the fuss. Just one clump-free coat (two for nights when you really want to lay it on), and you're ready for your big moment.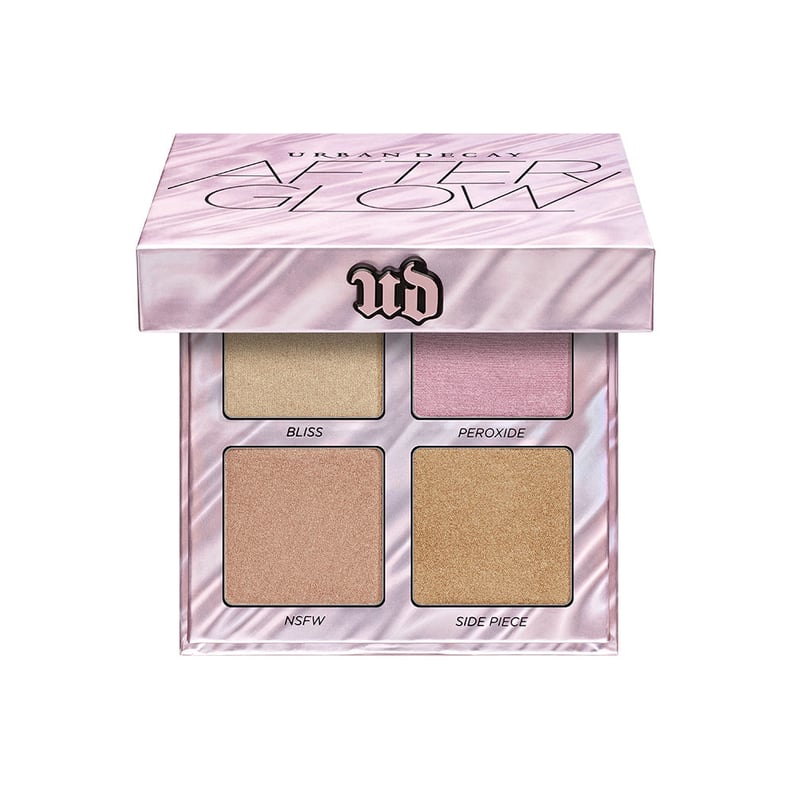 Urban Decay Afterglow Highlighter Palette
Highlighters are huge right now, so we were excited to discover UD's Fall 2017 collection contained this palette ($34). Not only are each of the shades — ranging from cream to pink to bronze — beautiful, but they're versatile enough to accommodate different skin tones. There's also a mirror enclosed for touching up on the fly.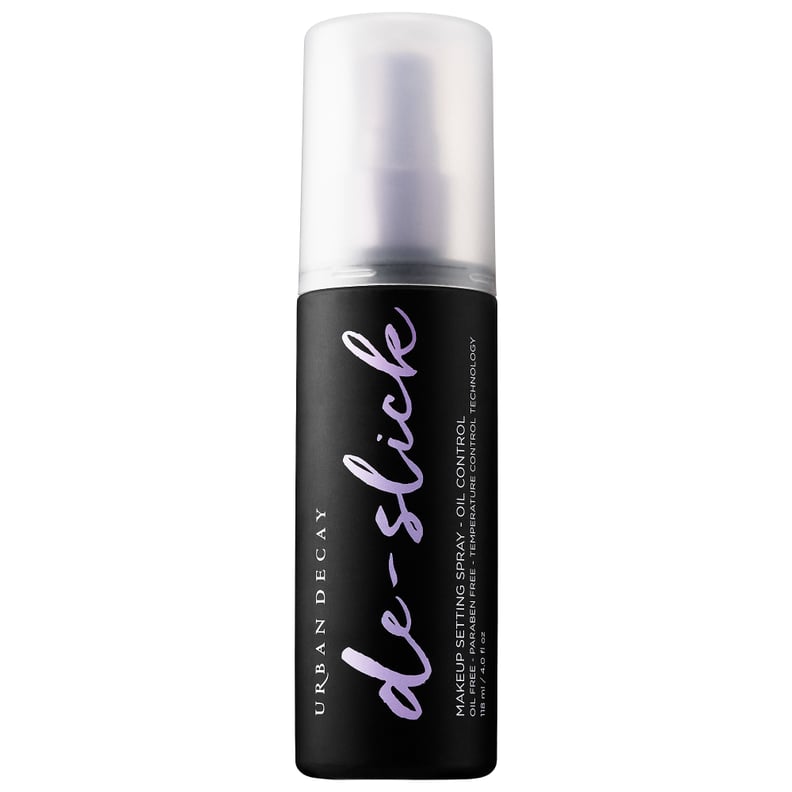 Urban Decay All Nighter Long Lasting Makeup Setting Spray
This makeup setting spray ($32) is universal. It makes all of your makeup smudge-proof in the matter of just a few spritzes. The beloved product (it has a 4.8 rating on the UD site) is especially great for long days and nights and is a must have for special occasions.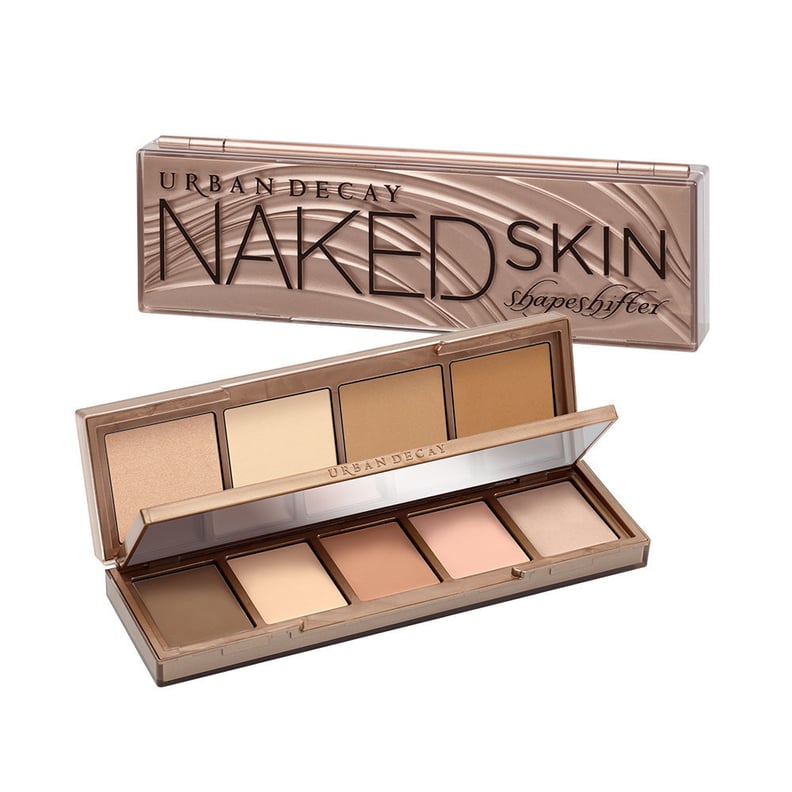 Urban Decay Shapeshifter
This fairly new complexion palette ($45) is available in two shade ranges. It acts like a color-corrector, highlighter, and contour in one and contains one full row of powders and one row of creams for getting the job done. There's also a mirror down the middle for convenience.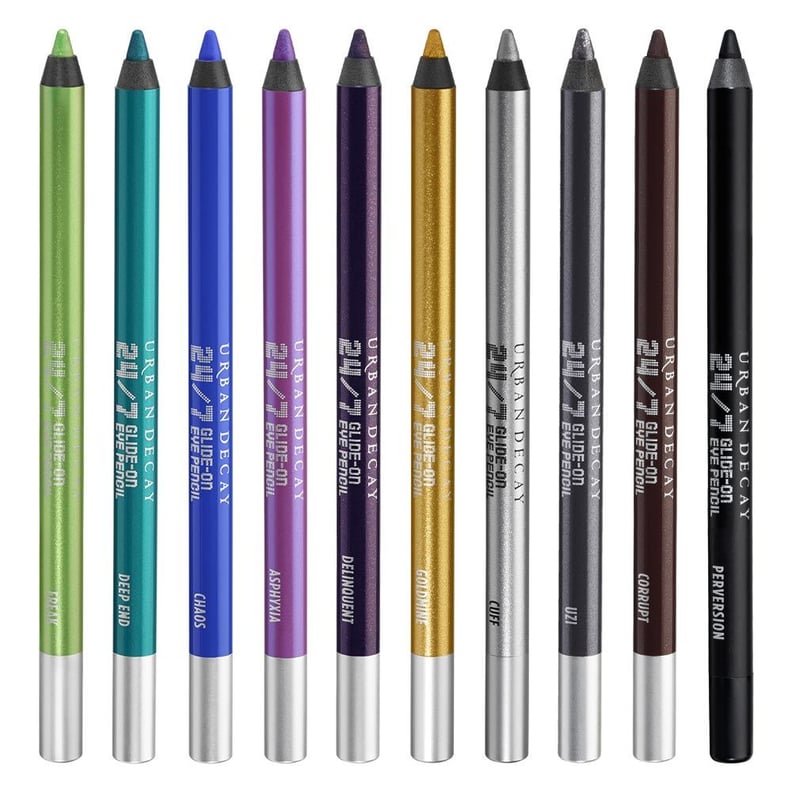 Urban Decay 24/7 Glide-On Eye Pencils
Just like with the Naked Palettes, UD enthusiasts cannot get enough of the brand's 24/7 Glide-On Eye Pencils ($20 each). They glide on like butter, stay put like glue, and come in a wide range of hues and finishes including matte, satin, and glitter. A few of our favorites include Bourbon (golden brown), Stash (greenish gold brown), and Deep End (turquoise).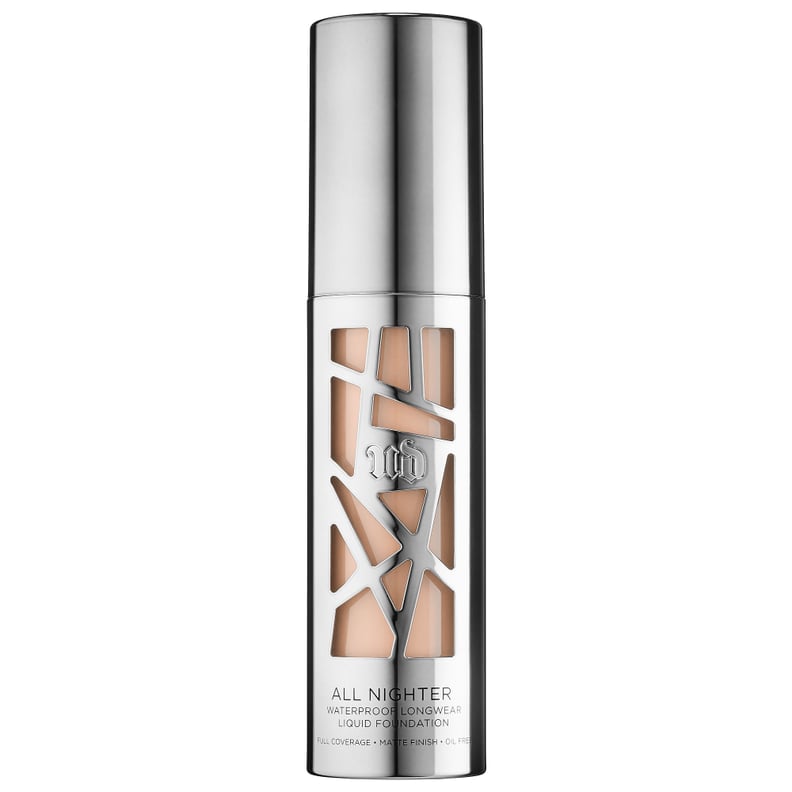 Urban Decay All Nighter Liquid Foundation
For days when you're looking for a little (or a lot) more coverage, there's this liquid foundation ($40). It is available in 24 shades, looks like second skin, and won't sweat off on the dance floor.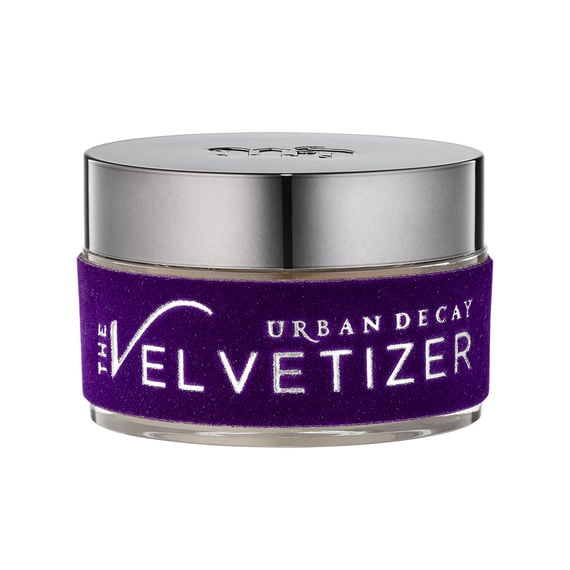 Urban Decay The Velvetizer Translucent Mix-In Medium
This game-changing translucent powder ($34) from UD's Fall 2017 collection can be mixed with your foundation to create a matte finish with smooth, velvet-like texture. If you look on the brand's site, you'll see rave views from people who rely on it to keep oily skin at bay.