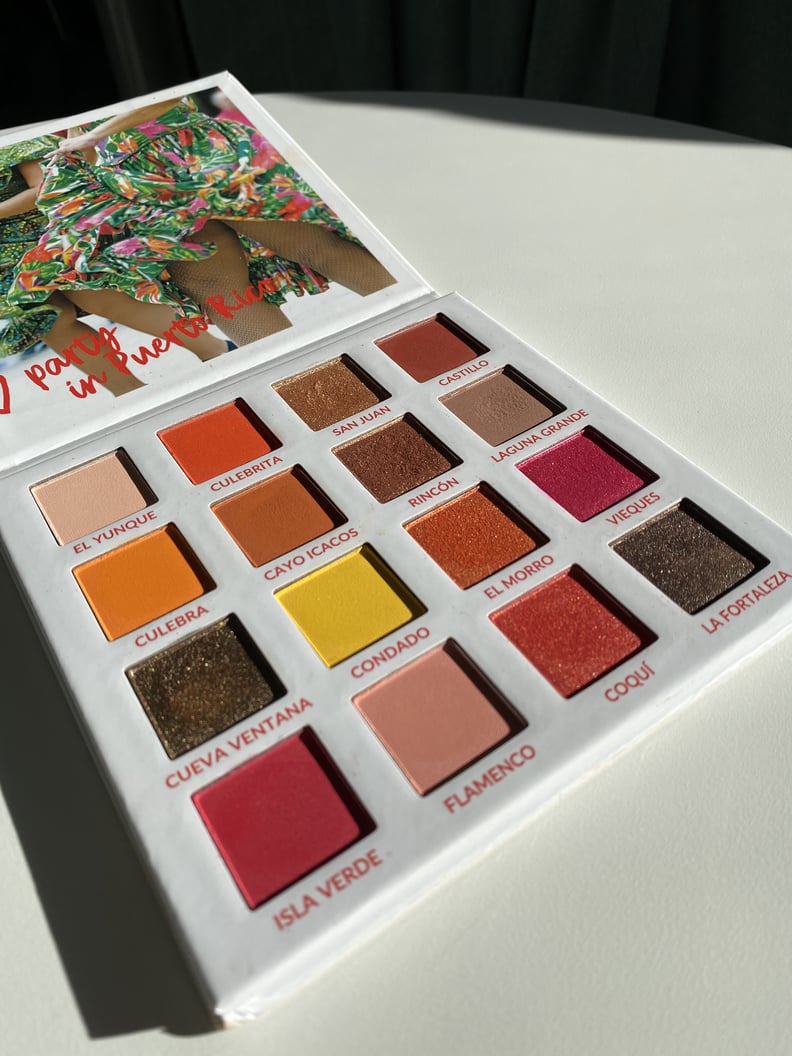 POPSUGAR Photography | Adriana Rozas Rivera
POPSUGAR Photography | Adriana Rozas Rivera
Makeup brand BH Cosmetics launched a palette inspired by Puerto Rico.
The eyeshadow palette features 16 shades with names like "San Juan" and "Coquí."
One Puerto Rican writer shares what the product gets right and where it missed the mark.
I bought four. As a Puerto Rican, when I first saw the BH Cosmetics Party in Puerto Rico Eyeshadow Palette ($10), I called my mom and we decided we had to buy four. That's how excited we were to see our culture represented in a makeup product. The product itself contains 16 eyeshadow shades ranging from matte yellow and orange to shimmery red and brown, with names like "Flamenco," "Coquí," and "Cayo Icacos," to name a few.
Luckily, the shades did not disappoint. The shade names, however, didn't seem to match up.
All BH Cosmetics products are vegan and cruelty-free, and there's a lot of quality for the price. This eyeshadow palette performs just as well as some of my high-end palettes. The pigment payoff of the bright colors is impressive, the shadows swatch beautifully with no eyeshadow primer, and it blends very easily. I apply all my shadows with concealer as a base to make the vibrancy of the colors even more pronounced. While the lighter matte shades in this palette require a little more building, the shimmers are stunning on first swipe. I will say that when I dip my brush in, there's quite a bit of powder that kicks back. I'm willing to live with that for these shades.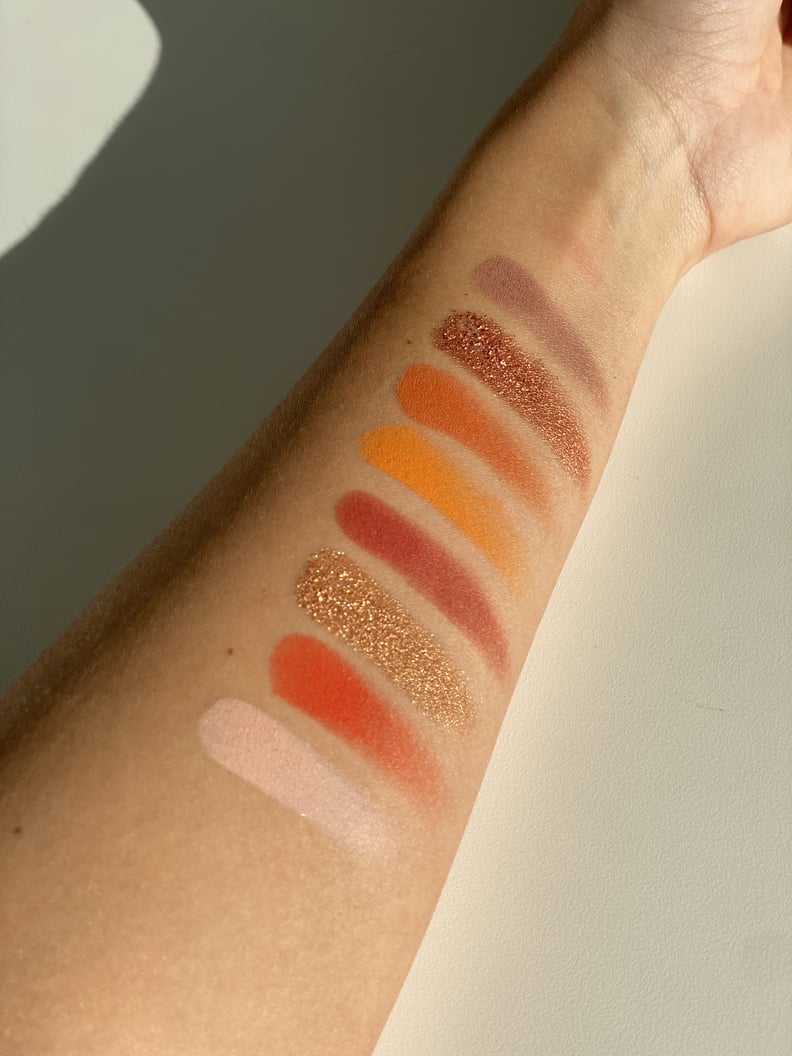 I'm not disappointed with the quality of the shadows, but I will admit I'm a little confused on the color scheme. I was born and raised in Puerto Rico, and when I think of my tropical homeland, I think of greens and blues. This palette is made up of reds, oranges, and browns.
While the palette does a great job of highlighting recognizable places on the island, the colors assigned to each place aren't intuitive. The back of the palette mentions Puerto Rico's rainforest and beaches, yet none of the shadows reflect the green trees of El Yunque or the turquoise waters of Culebra. Instead, the shade "El Yunque" is a light creamy pink and "Culebra" is a bright orange. The color selection is gorgeous, and maybe other people disagree, but I'm not sure it screams "Puerto Rico" to me.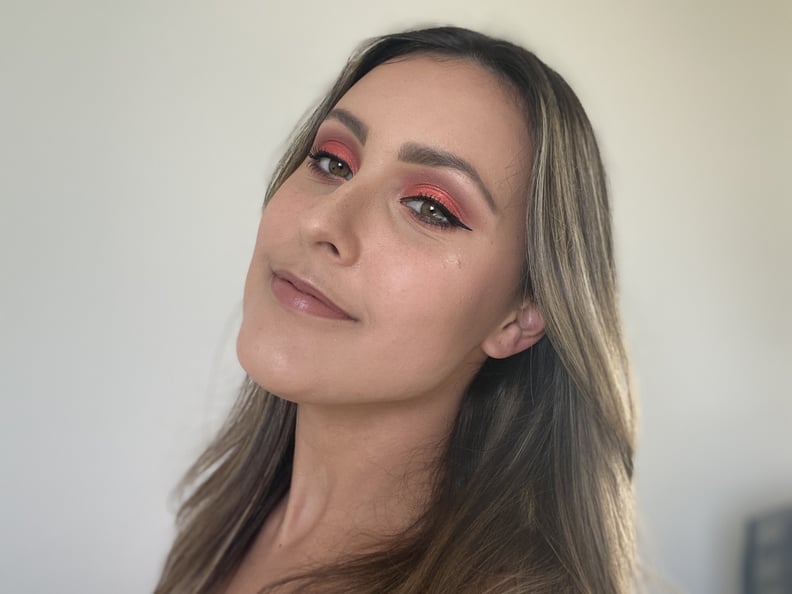 Despite that, I'm still excited to think that makeup wearers across the country are wearing shades like "Vieques," "San Juan," and "Isla Verde." Maybe it'll inspire them to come visit and enjoy those places in person.