As POPSUGAR editors, we independently select and write about stuff we love and think you'll like too. If you buy a product we have recommended, we may receive affiliate commission, which in turn supports our work.
Wearing cloth face masks in the summer heat has led to some big breakouts on my cheeks. Yep, I'm dealing with maskne. I get those stubborn, under-the-skin pimples that hurt and are impossible to pop. I've been searching for skin-care solutions, and I was instantly intrigued by this The Body Shop Tea Tree Skin Clearing Clay Face Mask ($17) on Amazon. It's one of the bestsellers on the site with over 600 reviews and 76 percent of customers giving it a perfect five stars. Those are impressive stats!
I ordered myself a jar and as soon as it arrived, I applied it. I was immediately loving the cooling sensation it has when you put it on; it feels so nice on the skin. More importantly, the tea tree in it clears impurities while absorbing excess oil, When I wash it off after 15 minutes, my skin feels refreshed. After a few days of using it, that annoying acne finally started to vanish. It's a miracle product!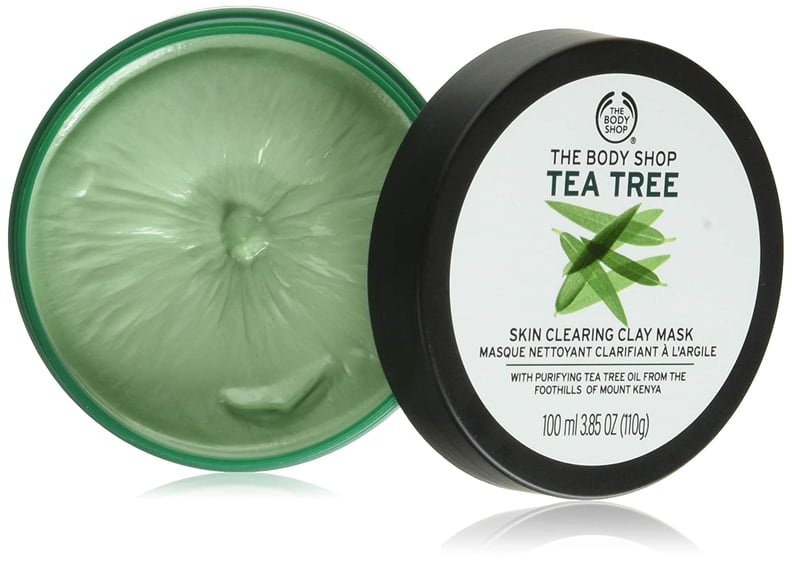 Whether you're dealing with pimples or you just want to pamper yourself, this mask is seriously worth every penny. I've already bought myself a second jar.