Advertiser Content From
boscia®
10 Years Later, This Charcoal Mask Still Deserves All the Hype
Advertiser Content From
boscia®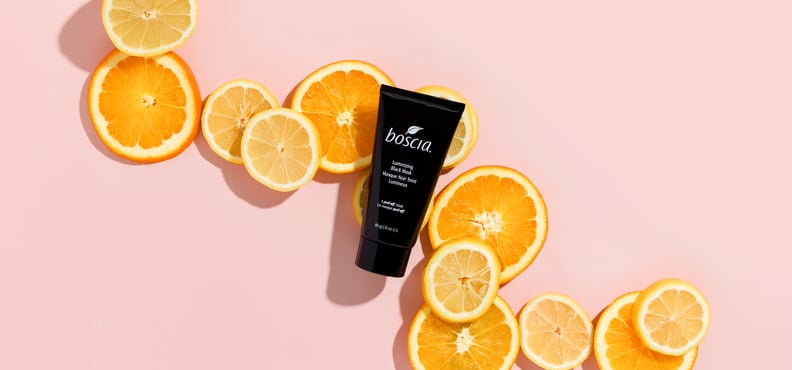 boscia
As POPSUGAR editors, we independently select and write about stuff we love and think you'll like too. If you buy a product we have recommended, we may receive affiliate commission, which in turn supports our work.
Name one thing that you've consistently repurchased for the last 10 years. Maybe it's a favorite T-shirt or laundry detergent? Personally, I could probably count my go-to candle. And when it comes to beauty products, I'm willing to bet there are even fewer things that have reached that 10-year mark. Between advancements in technology and a little thing called TikTok, it's become increasingly tempting to set aside old favorites in favor of something buzzy or viral. But if there was ever a product that's defied any desire for novelty, it's the boscia Luminizing Charcoal Mask. There's a reason it's been the brand's bestselling product for a decade straight. And if you didn't know, well, get ready to discover your new favorite face mask — for now, and the next 10 years.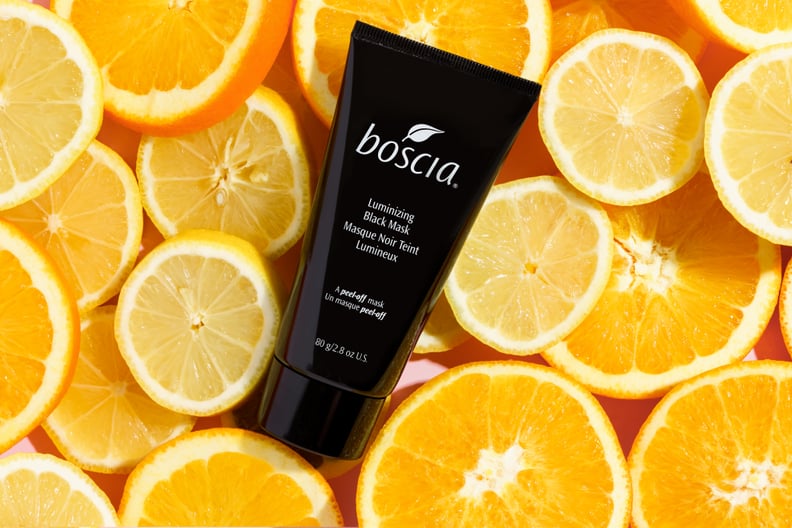 All the Antioxidants
Whether you have sensitive skin or just oily skin like me, keeping your pores unclogged and clear of sweat, oil, and makeup is key for keeping the breakouts at bay. Adding a detoxifying face mask to your weekly skin-care lineup can help deep-clean your pores more than your standard cleanser. And when it features powerful antioxidants, like the Luminizing Charcoal Mask does, it can also help to refine your complexion in addition to detoxifying it.
The hero ingredients of activated charcoal and calcium montmorillonite clay (which is chock-full of minerals) both work to absorb excess oil and toxins, gently exfoliate, and minimize the appearance of pores. Then there's vitamin C, which helps brighten your complexion and minimize fine lines, and, finally, jojoba and willow-herb botanicals, which help prevent free-radical damage and calm inflammation, redness, and irritation.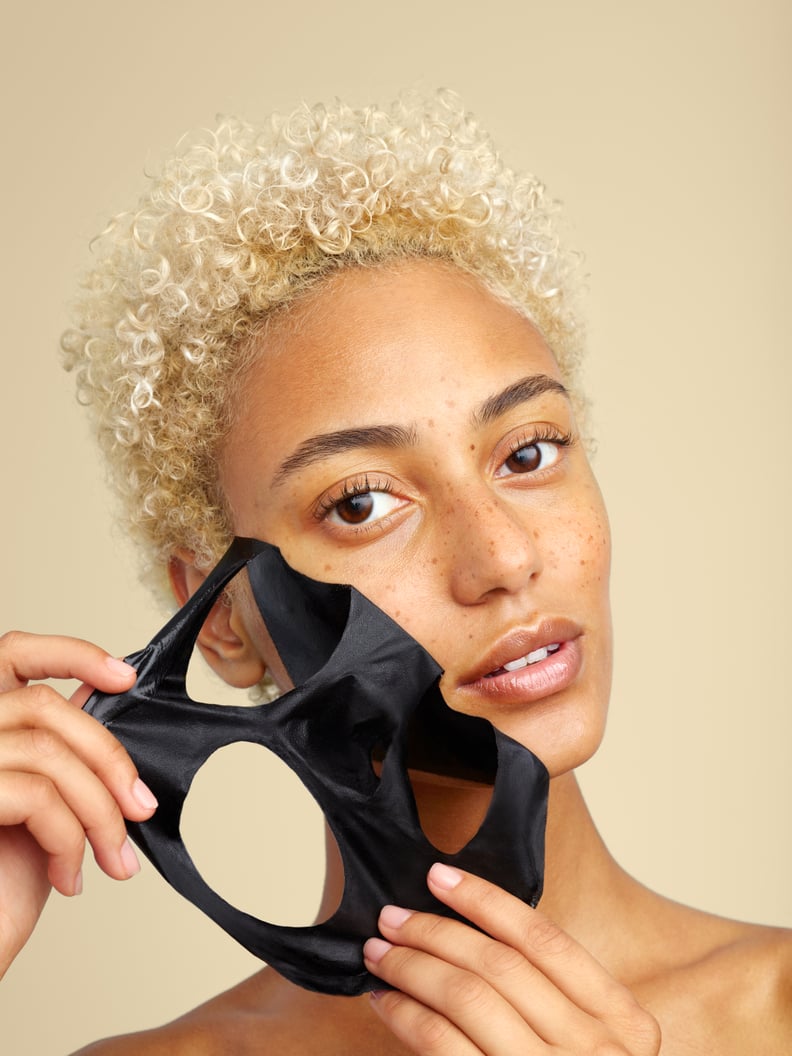 Radiance, Delivered
The best thing about face masks, aside from the skin benefits, is the opportunity for some self-pampering — it can feel like a mini spa treatment right at home! Once or twice a week, after cleansing and before moisturizing, apply a thick, even layer of the Luminizing Charcoal Mask to dry skin and leave it on for 30 minutes. With this mask, you want to make sure the product looks opaque. I like to apply masks using a mask brush since it helps to evenly spread the product and I don't end up using more than necessary. Plus, it's more hygienic and less messy this way — and just feels so luxurious! (Pro tip: if you don't have a brush dedicated specifically for masking, a flat foundation brush or even a mini spatula works just as well!) You can also use the mask to spot treat on areas like the chin, nose, or forehead.
After peeling and rinsing, you'll be left with a poreless complexion and a bright, radiant glow. Buzzy or not, any product that leaves my skin this luminous and detoxified deserves a permanent spot on my repurchase list.