Boscia Papaya and Pomegranate Body Cleanser Review
I've Had Body Acne Since I Was 13, but Boscia's New Body Wash Is Helping Me Finally See Results
As POPSUGAR editors, we independently select and write about stuff we love and think you'll like too. If you buy a product we have recommended, we may receive affiliate commission, which in turn supports our work.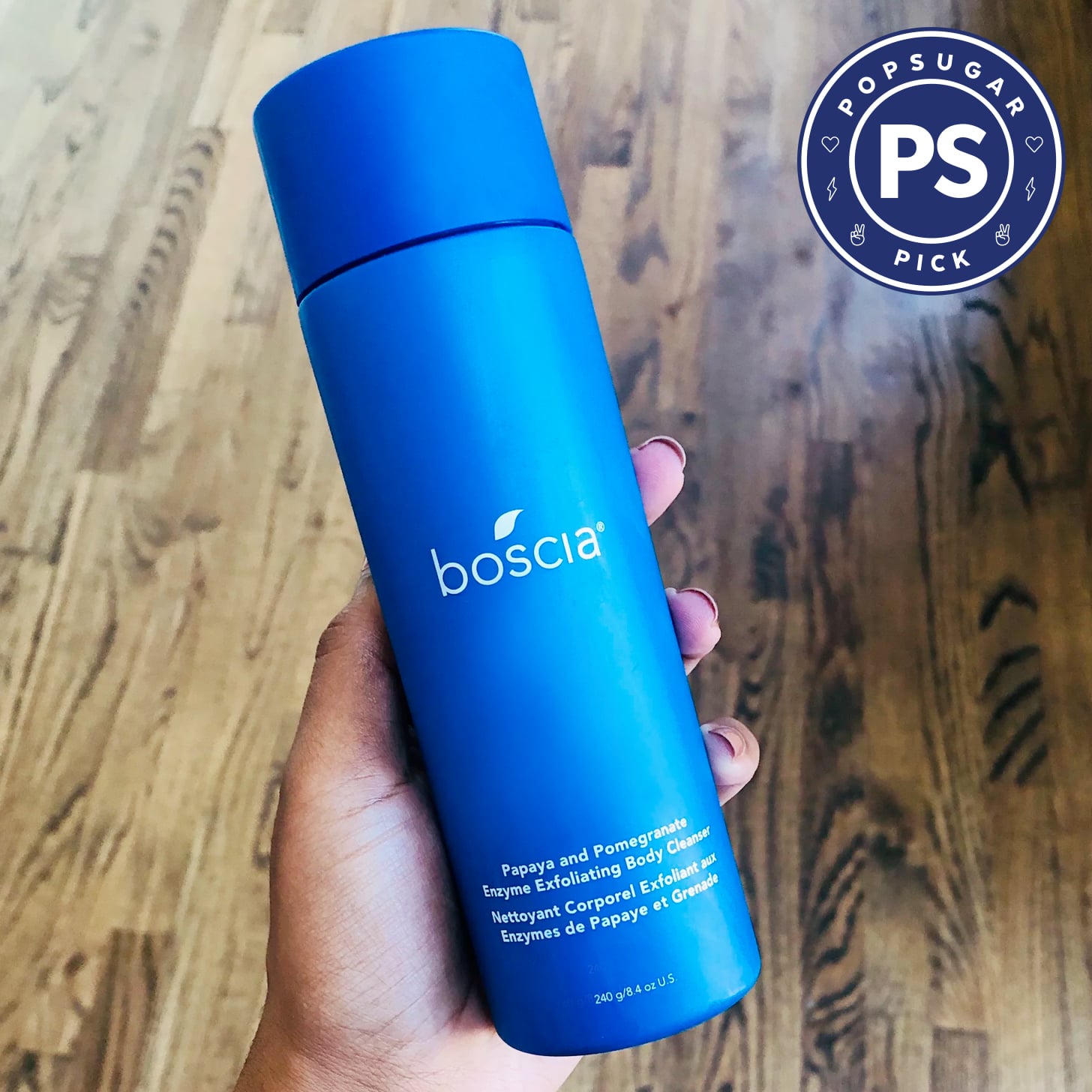 I've been experiencing body acne — or backne, as it's often called — and hyperpigmentation since I was a teenager. When I first started to notice the blemishes popping up at 13, I actively tested multiple treatments in an attempt to clear up my skin, but after a couple years of seeing no results, I sort of just . . . gave up and subsequently vowed to stop wearing tops that bared too much of my back and shoulders out in public. Then, considering my warm-weather wardrobe almost exclusively consists of backless tops, I realized that may have been an unrealistic commitment, and I eventually learned to simply accept my skin the way it is.
Cut to several years later, and being stuck at home during the pandemic has given me a lot of extra time to narrow down a skin-care routine that works for me, and I figured since I already have a lineup of products that I rely on for keeping my face healthy and hydrated, it wouldn't hurt to revisit my body-acne routine and really find a product (or two) that works for me. My journey started with the Boscia Papaya and Pomegranate Enzyme Exfoliating Body Cleanser ($35), and after two weeks of using it, I'm already loving my results.
The cleanser is an all-new product from the vegan, cruelty-free brand as part of its new body collection. It's made with AHAs like lactic acid and mandelic acid that help treat hyperpigmentation and uneven complexion, and the papaya and pomegranate enzymes that are called out in its name are there as natural exfoliants that remove dead skin cells from the surface.
Aside from the fact that I've been able to see results after only two weeks of use, what I love most about the cleanser is that, even though it's gentle, it leaves my skin feeling tingly and refreshed every time I apply it. It also has a very satisfying scent that's like a mixture of citrus and mint, and it doesn't make me feel dried out all over. Overall, this is definitely a quality body wash to invest in if you're looking for a conscious product that'll help brighten and clear up your skin. It's worth every penny.
Image Source: POPSUGAR Photography / Danielle Jackson