The "Bow Lips" Makeup Trend Is a Major Throwback
"Bow Lips" Will Be the Next Big Thing in Makeup
As POPSUGAR editors, we independently select and write about stuff we love and think you'll like too. If you buy a product we have recommended, we may receive affiliate commission, which in turn supports our work.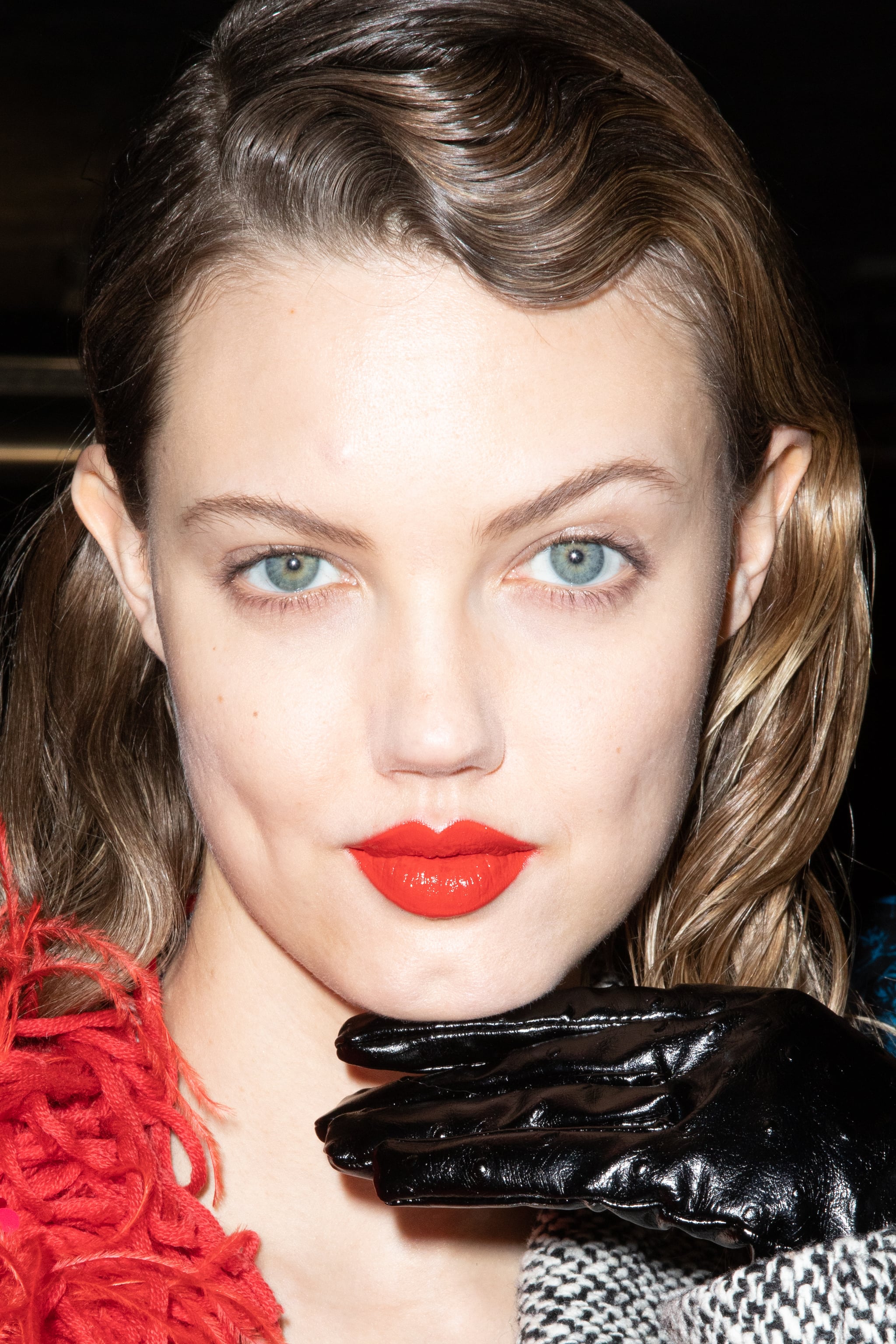 Beauty trends are constantly recycled from the past — whether it's the 2000s with "rom-com core," the 1990s with brown lip liner, or the '70s with fluffy, Farrah Fawcett-style hair. That said, it's far less common for trends from 100 years ago to make a comeback, but that's exactly what's happening with the "bow lips" makeup trend.
For background, stars like Clara Bow and Marlene Dietrich in the 1920s and '30s were champions of doll-like lips. Celebrities of that time all accentuated their cupid's bow for a sharper look. Since then, lip liner (and lip shapes in general) has undergone quite a transformation. At various points throughout the last 10 years, the trend has been to overdraw lips, with various hacks such as the "lip flip" technique by Kim Kardashian's makeup artist Mario Dedivanovic (aka Makeup by Mario) popping up everywhere in 2022. Bow lips, however, are a stark contrast to that.
"The trend is about creating a more extreme bow-lip shape — think sharp edges and super-defined center," Michelle Clark, a global senior artist at MAC Cosmetics, tells POPSUGAR. "Whether it's round or pointed, it's an obvious rejection of 2022's no-cupid's-bow, pouty, fuller lip look."
After one trend dominates for a while (in this instance, pouty, overdrawn lips), the pendulum often swings back in the opposite direction, resulting in something completely different (see: bow lips). "This ultraprecise, almost severe lip shape was born out of the golden era of Hollywood. Though not new, it's definitely having a revival," says Clark.
Bow Lips Tutorial: How To
You can re-create this makeup trend using any lipstick color of your choice, but if you want to go the classic route, Clark recommends using a bold red or burgundy. "The finish can be a velvet matte all the way to a glass-like gloss."
You'll want to start with an extra-sharp lip pencil of your choice. Clark recommends MAC's Ruby Woo Lip Liner ($22). We also like the DIBS Beauty No Pressure Lip Liner ($16) and the Tower 28 OneLiner Multi-Liner ($15) if you want a more neutral shade. "Start in the center of lip, creating an X across the two points of your top lip," she says. "This will help with symmetry and get that really sharp edge." Then, you have two options for lining the rest of your top lip: "If you want a rounded bow lip, come from each corner up to the cupid's bow," she says. "If you want an angular shape, come down from the cupid's bow to the corners — this will keep it more defined."
You can line your bottom lip as you normally would and finish by filling in with your favorite ultrapigmented lipstick.