As POPSUGAR editors, we independently select and write about stuff we love and think you'll like too. If you buy a product we have recommended, we may receive affiliate commission, which in turn supports our work.
Everyone's favorite candle brand just became even easier to shop thanks to its latest move into Sephora — and on the heels of its debut at the megaretailer, we're already stocking up on all of its bestselling fragrance products for fall (because obviously!). The brand in question is, of course, Boy Smells — the queer-owned company behind some of today's most popular aroma staples, famously loved by TikTok, celebrities, and even POPSUGAR editors alike (seriously, it's that good!).
While Boy Smells has been available to shop through a small selection of retailers, the move into Sephora marks a new chapter for the brand — one that allows consumers to immerse themselves in the aromatic wonderland of Boy Smells's fragrance collection in person, at their own convenience, and with the freedom to find a scent that's most suitable for their home.
Boy Smells has a pretty notable selection of earthy, romantic, and downright decadent candles and perfumes in its arsenal. Among the notable favorites are the Slow Burn candle (the fragrance from Kacey Musgraves that's inspired by her memorable country bop), the spicy Hinoki Fantôme scent which aims to create a moody, fairy-tale-derived aromatic experience, and the newly debuted Woodphoria — which was launched in conjunction with the Sephora partnership and marks the first-ever Sephora-exclusive Genderful Fine Fragrance.
Get your home prepped for fall and browse through a few of our favorite products from Boy Smells ahead — now available to shop online today at Sephora.com.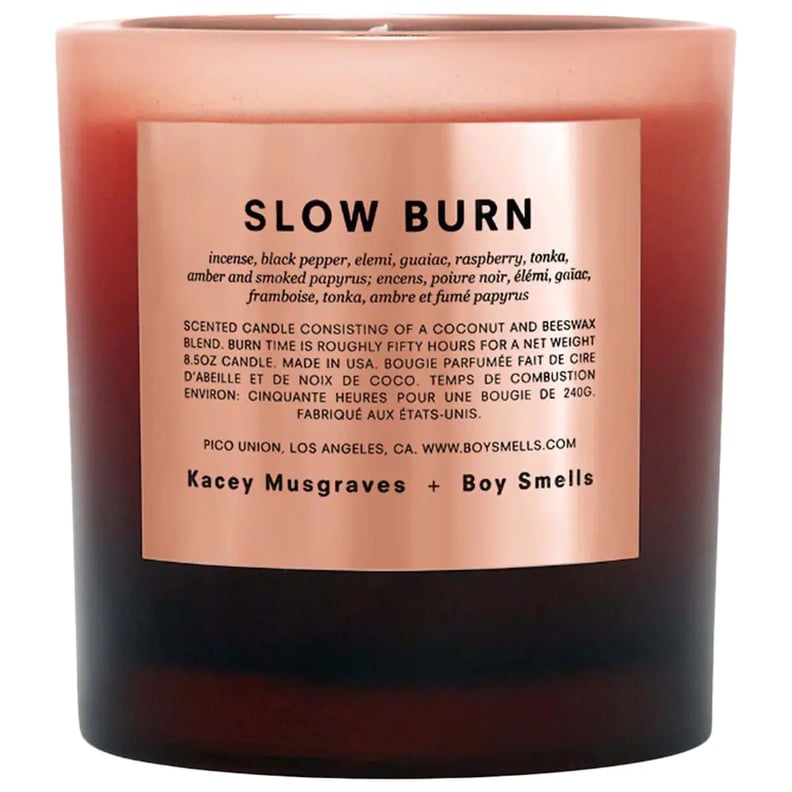 Boy Smells Slow Burn Candle
We'd be remiss to highlight the most popular candles from Boy Smells and not mention this internet-loved Boy Smells Slow Burn Candle ($46) — which POPSUGAR editors are obsessed with, as detailed in our best-scented-candles roundup. The candle was inspired by Kacey Musgraves's hit song — and the country musician even helped to create the scent, which features notes of incense, raspberry, and Cedarwood.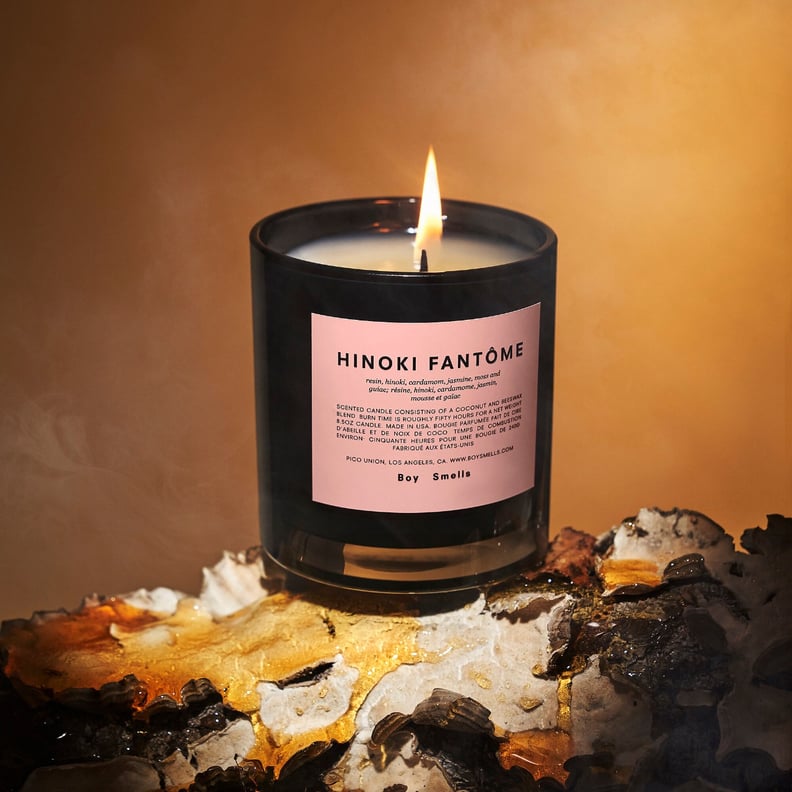 Boy Smells Hinoki Fantôme Candle
This Boy Smells Hinoki Fantôme Candle ($36) is another bestseller from Boy Smells, as it boasts an inimitably cool and dangerous vibe that aims to encapsulate a tender, psychedelic, and fairy-tale-inspired aroma experience. Best of all, the scent is especially perfect for fall, thanks to its warm and spicy notes of cypress, hinoki, and oakmoss.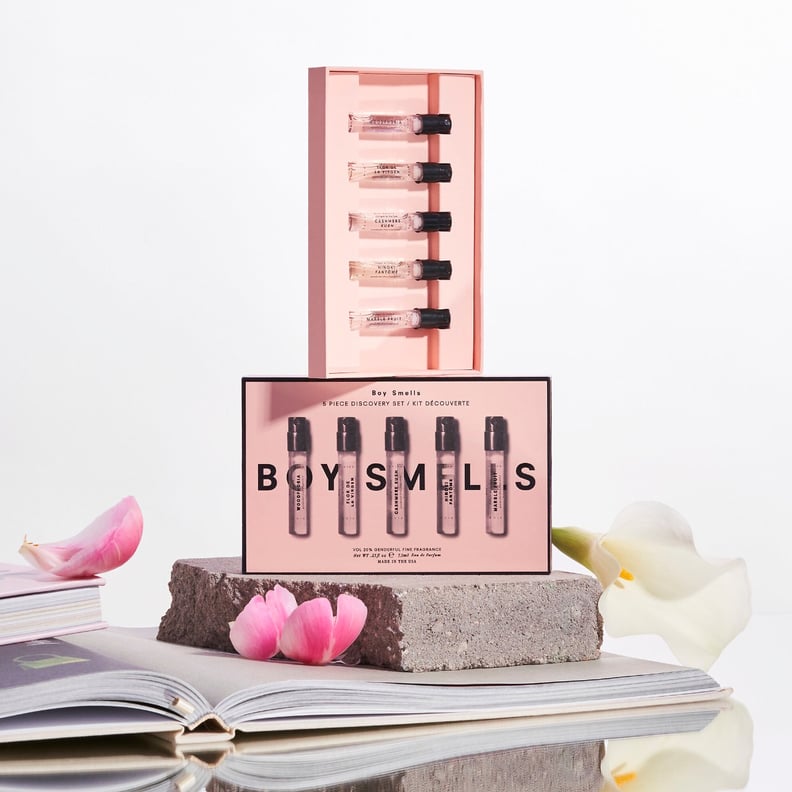 Boy Smells Fragrance Discovery Set
Contrary to popular belief, Boy Smells actually specializes in much more than just timeless candles. With the Boy Smells Fragrance Discovery Set ($25), those who are new to the brand's world will get the chance to immerse themselves in their fragrances with this starter kit — complete with five cult-classic "Genderful" fragrances that are perfect for wear in any season. Who knows? You might just find your new favorite scent in the process!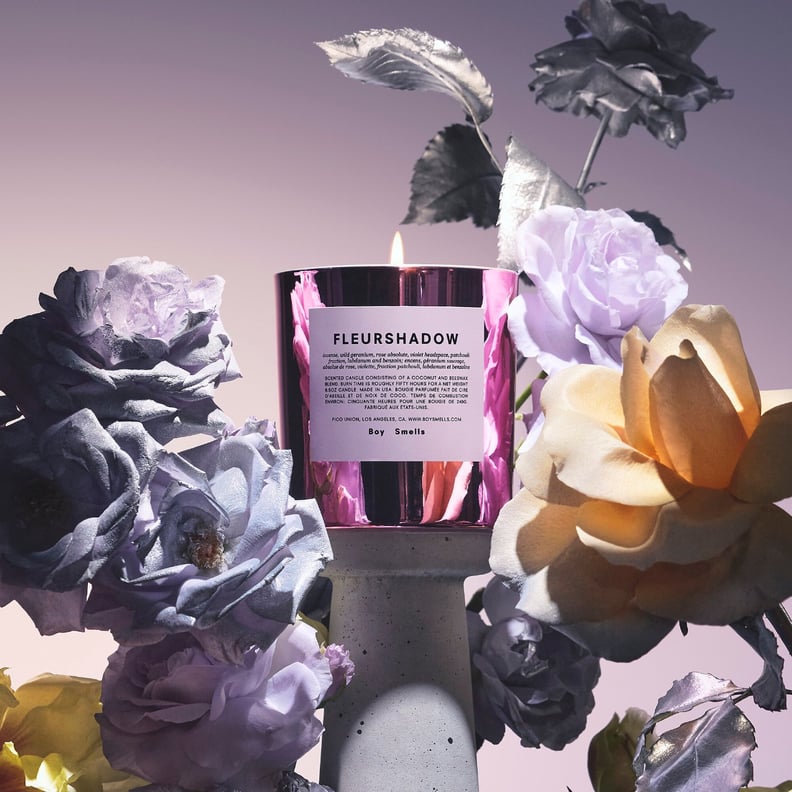 Boy Smells Fleurshadow Candle
We love that this Boy Smells Fleurshadow Candle ($44) is as beautiful as it is delicious in its smell. Notes of rose absolute and papyrus seamlessly blend together into this romantic candle, which boasts a floral and sinfully decadent aroma that's unlike any candle we've ever smelled before. Plus, according to the brand, the candle can burn for up to 50 hours.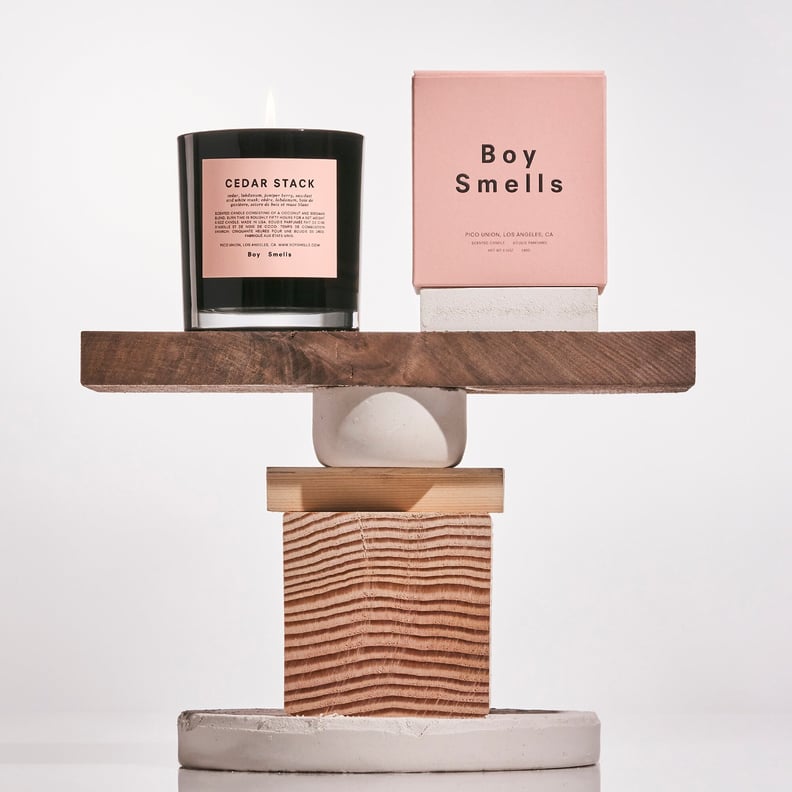 Boy Smells Cedar Stack Candle
Looking for an earthy and warm scent to encompass your home this fall? Look no further than the Boy Smells Cedar Stack Candle ($36), which releases a well-balanced and woody aroma that's sure to elevate any home space. With notes of juniper berry, sweet orange peel, white floral musk, and cedarwood smoke, this is a tender and welcoming candle you'll want to burn again and again.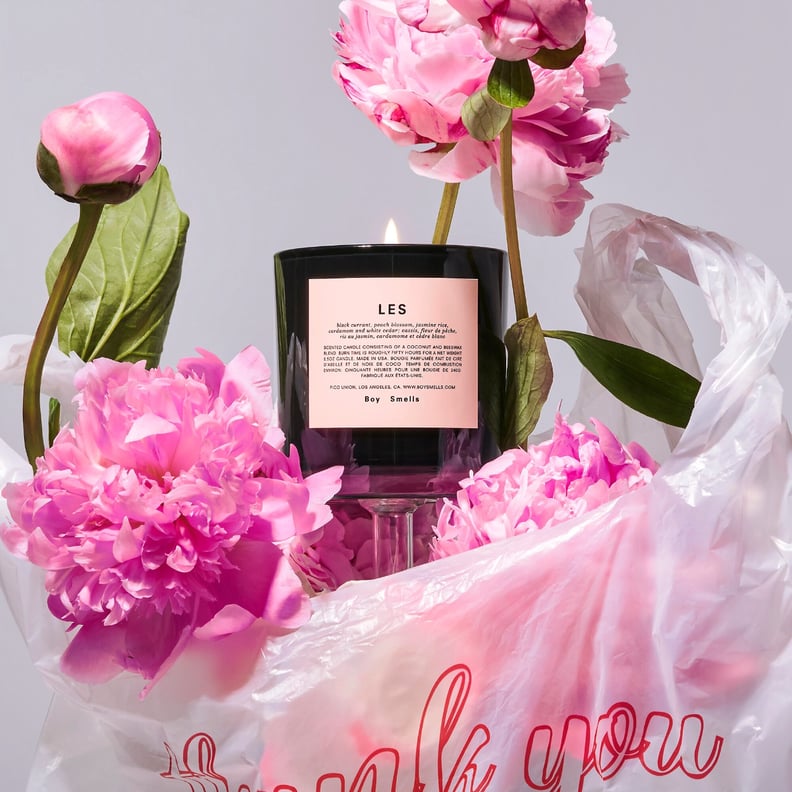 Boy Smells LES Candle
Look, when it comes to staple candles to have in your home, floral candles are a timeless essential — and great for use in any season. We love the sweetness of this Boy Smells LES Candle ($36) in particular. The ripe and organic scent is composed with notes of black currant, peach blossom, cedarwood, and warm vanilla absolute.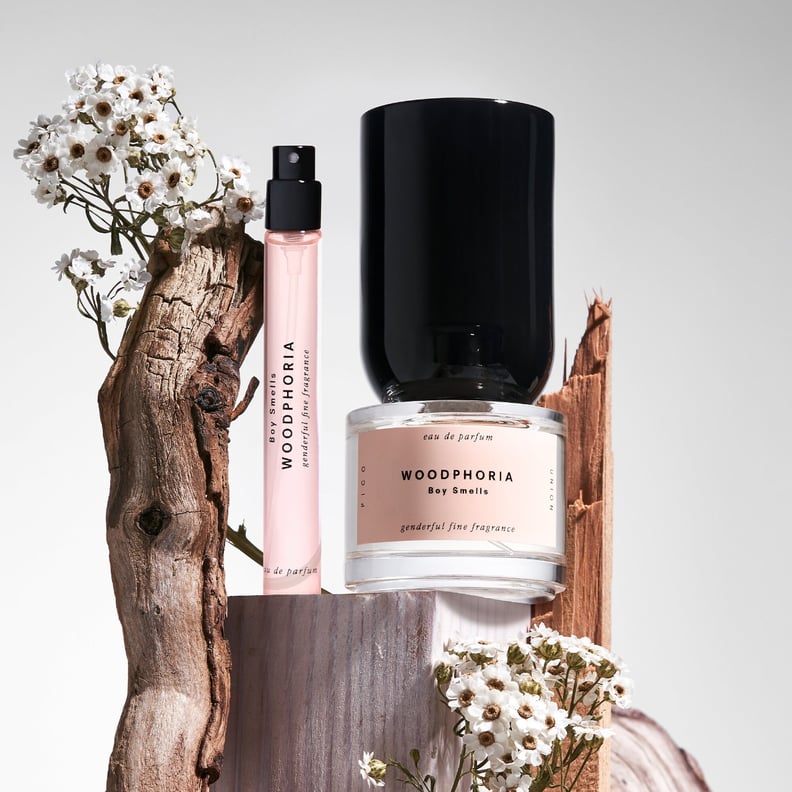 Boy Smells Woodphoria Eau de Parfum
Along with the introduction of Boy Smells candles into Sephora, the collaboration is also welcoming a brand-new scent in the Boy Smells Woodphoria Eau de Parfum ($98) — which marks the first-ever Sephora-exclusive Genderful Fine Fragrance. Simply spray the perfume and prepare to bask in a fragrance heaven of fig leaves, coconut notes, sandalwood, cedar, and an earthy, musk scent.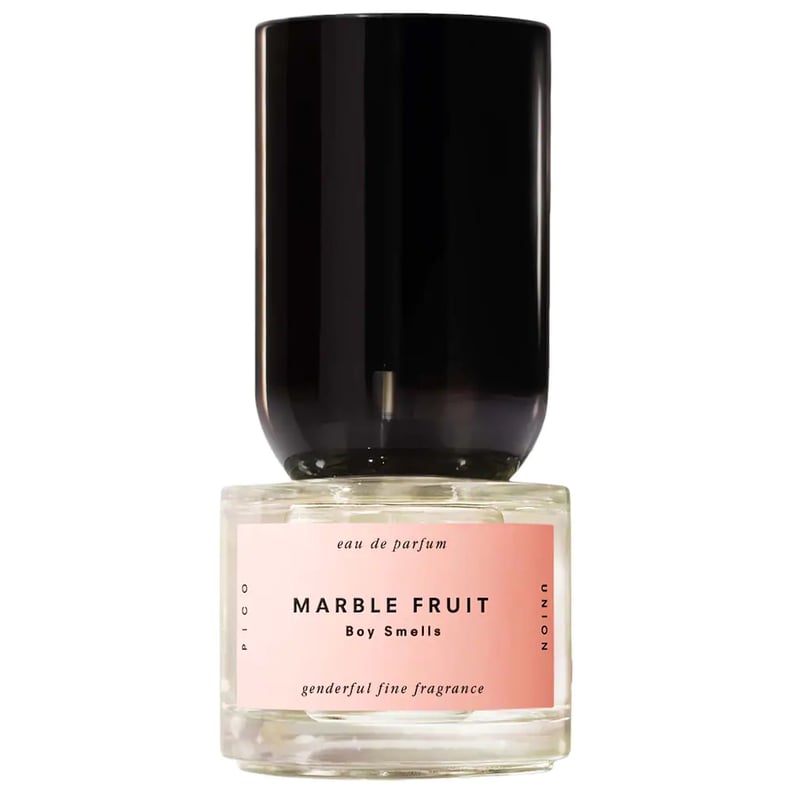 Boy Smells Marble Fruit Eau de Parfum
This raw and fruity Boy Smells Marble Fruit Eau de Parfum ($98) encapsulates everything we love (and can't yet bring ourselves to let go) about summer — including sweet scents, tender florals like wild freesia, and so much more. Best of all: this perfume, as with most Boy Smells products, is made from 100-percent recyclable packaging!