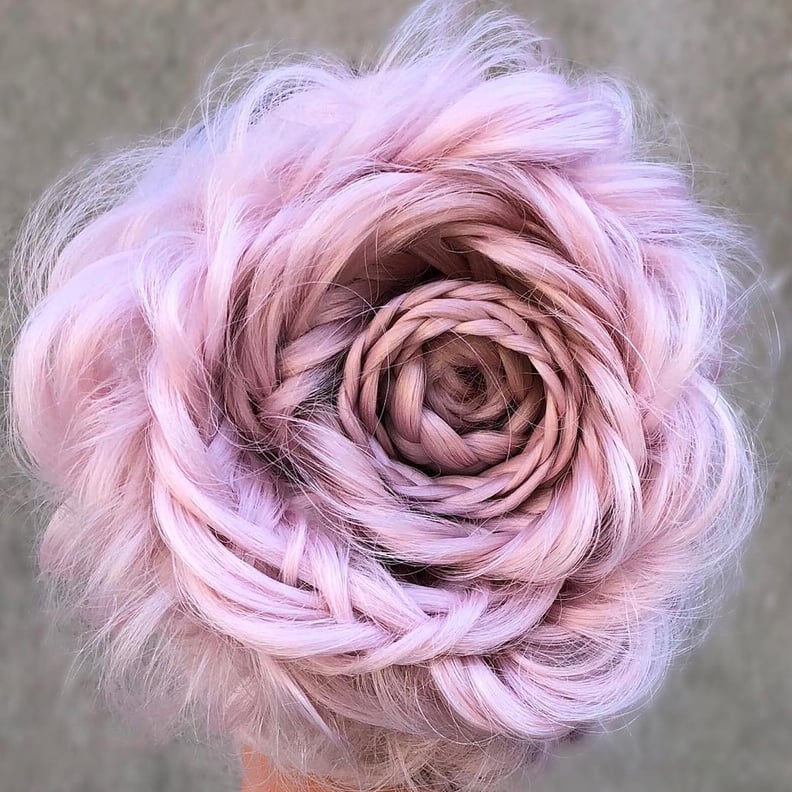 When it comes to low-maintenance hairstyles, nothing beats a braid. They are easy to do, look good even when messy, and are super convenient for when you want to leave your hair alone for a few days. As gorgeous as french braids are, though, sometimes you want to wear your hair in a style that's a little more fun and detailed. Considering the amount of time we've all been spending at home lately, now's as good a time as any to learn how to recreate something intricate — like a braided rose, for example.
The flower-inspired hairstyle has been taking over Instagram and Pinterest for some time, and even though it looks tricky it's actually easy to re-create, so long as you know how to do a simple braid or fishtail. Connecticut-based hairstylist Alison Valsmis is a master when it comes to the look, and she gave us a mini-tutorial on exactly how to do it. Read ahead for a breakdown of how to install the braided rose.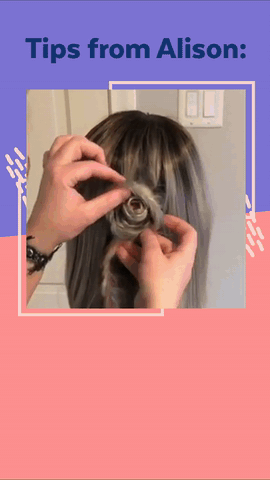 Start your braided rose by installing a simple, three-strand braid in the center of your head, then roll it up around itself and pin it with bobby pins. This braid should serve as the centerpiece of the style, as you'll begin to braid around it once it's finished.
Next, you'll braid a fishtail on either side and then roll it around your first braid to create the illusion of a rose with petals.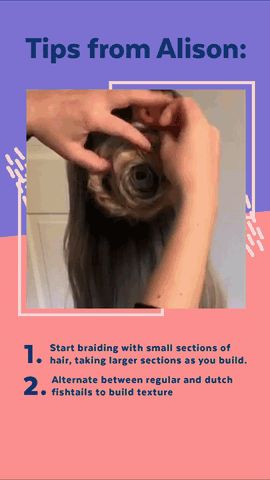 Valsmis recommends alternating between fishtail braids and dutch braids when building the rose, as a way to make the style look more textured. Once your rose has reached your desired size, finish it off by wrapping a dutch braid around it to give the style a more petaled look.