Britney Spears Opens Up About Her Experience With Botox
Britney Spears Gets Real About Her Experience With Botox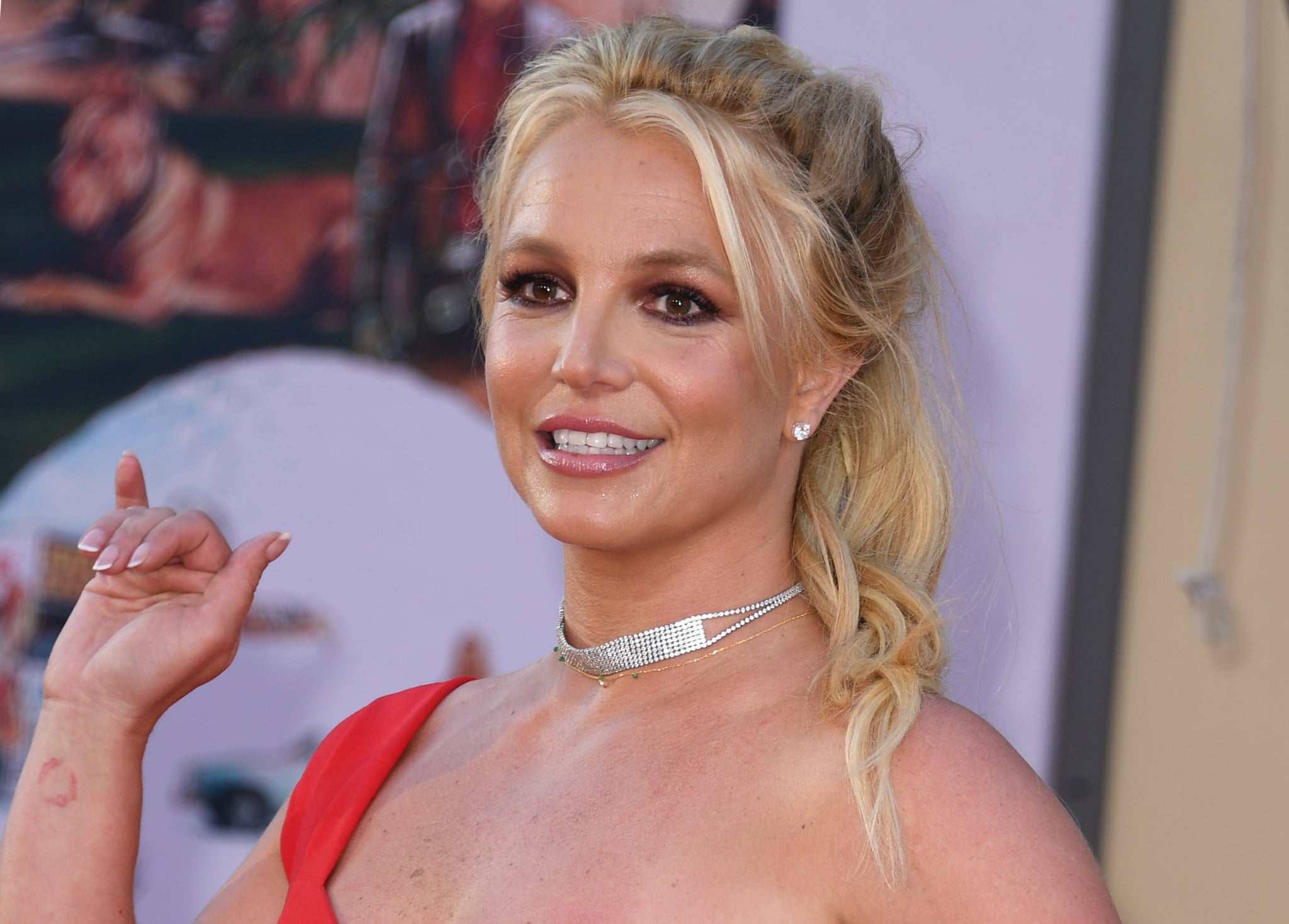 Image Source: Getty / Valerie Macon
Britney Spears is opening up about her past experiences with cosmetic procedures. On Feb. 23, the star posted a skit on Instagram where she acted out a scene from the movie "Bridesmaids," and in the caption, she let us in on a few thoughts she was having about the way she looks.
"I'm really debating on getting botox," Spears writes. "I think I'm getting subtle lines on my forehead, but the last time I did it, my eyebrow was raised like the funny girl in the movie 'Just Go With It.' For 3 weeks it wouldn't come down, it stayed up there." She also shared how the experience was particularly scary, adding, "Sounds funny but it actually wasn't."
While Spears didn't reveal her final decision on the matter, the omission means she can join the list of celebrities who have been more open and honest about getting cosmetic procedures and enhancements. Recently, Amy Schumer opened up about how good she felt after getting liposuction, Priyanka Chopra revealed that she had a botched polypectomy and has since undergone a few surgical procedures in attempts to fix her nose, and Chrissy Teigen started countless conversations around buccal fat pad excisions after revealing she got the procedure last year.
Even though public perception of plastic surgery and cosmetic enhancements has shifted to be more accepting in the last few years, for decades, it had been kept a secret in Hollywood, which only fueled the unrealistic beauty ideals shaping our society. That makes it not only refreshing to see celebrities open up about the work that they have had (or in Spears's case, might be planning to have) but also important.