BTS's Jimin Has 2 New Tattoos
Did BTS's Jimin Get 2 New Tattoos?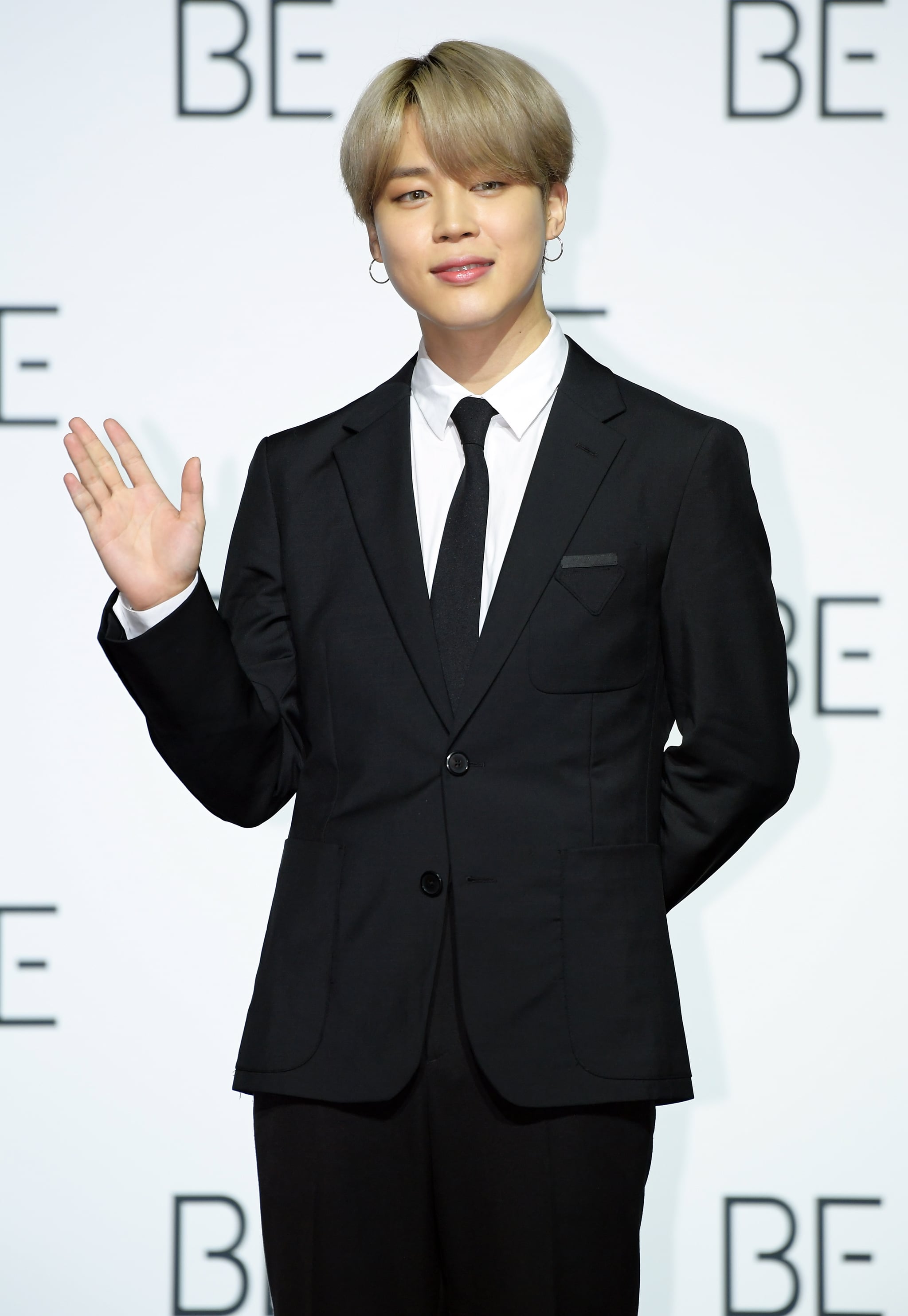 Image Source: Getty/Chosunilbo JNS
The army of BTS fans on Twitter are freaking out: it appears Jimin from the K-pop band has added a couple of new tattoos to his already robust collection. On March 10, eagle-eyed fans shared snapshots of the fresh ink that they spotted during a "Permission to Dance" concert in Seoul, Korea. A crescent moon on the back of the singer's neck and cursive lettering behind his ear — both in black ink — are the tattoos in question.
Though it's unclear if the designs are permanent or just temporary, it wouldn't be surprising if the star did add some new additions to his collection of tattoos. Jimin has at least four known tattoos already that are hidden in various places, including on his arms and side. Most of his designs are either for his BTS fans or have something to do with his music, but the meanings behind the moon and cursive tattoo are unknown at this time.
Out of the seven members, only Jimin and Jungkook have any known tattoos.