Byredo Launches Mumbai Noise Fragrance Inspired by the City
Byredo's New Fragrance Mumbai Noise Captures the Smoky Essence of a Bustling India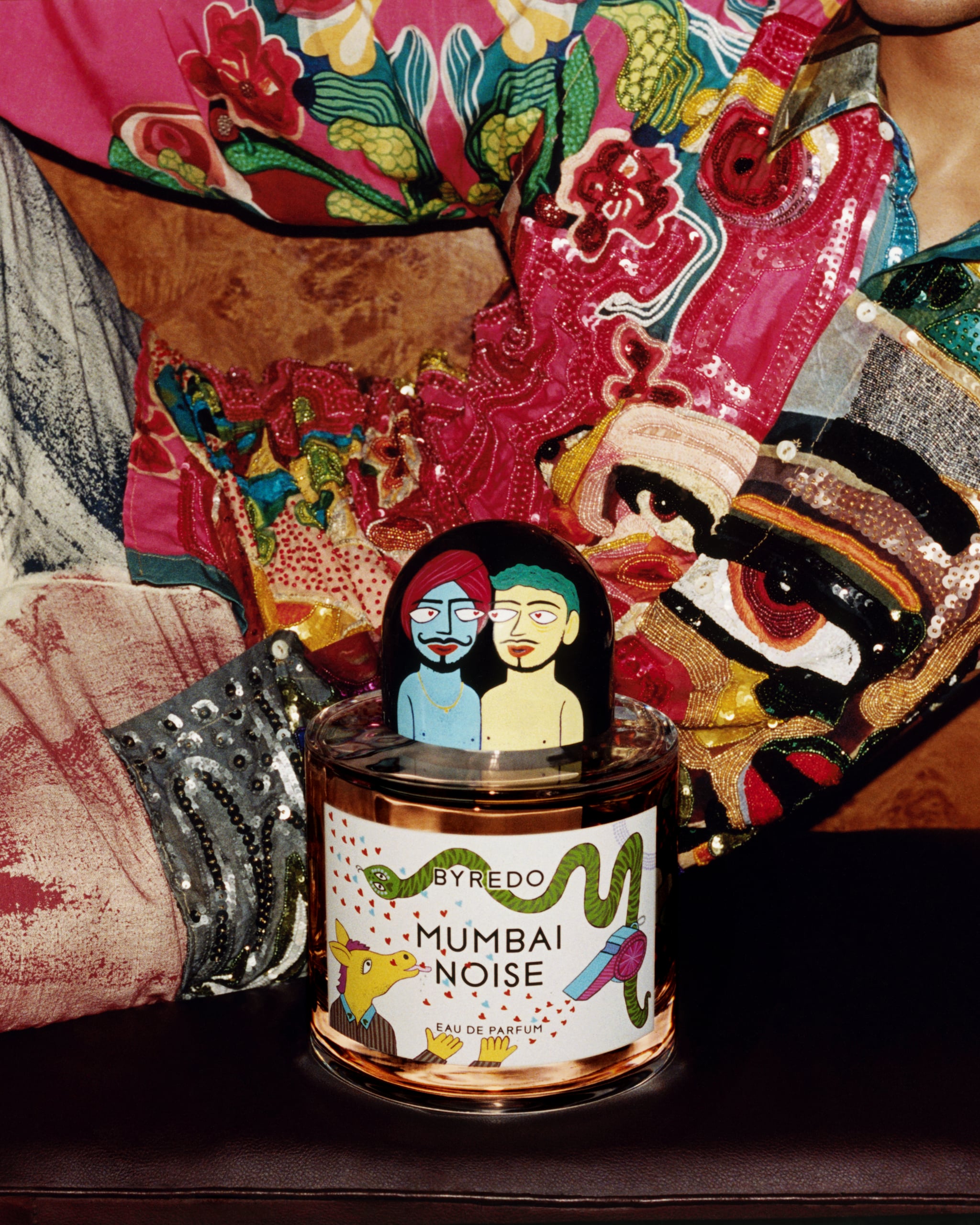 Byredo's new fragrance Mumbai Noise tells you everything you need to know about the city. It's dusky, it's spicy, and most importantly: it's a cacophony of interesting smells that each have their own story to tell — much like the bustling city of Mumbai. Released ahead of Diwali, a festival of light celebrated by Hindus, Sikhs, and Jains, and the fragrance seeks to capture the city's multifaceted nature.
For Byredo founder Ben Gorham, who was born to an Indian mother and a Canadian father, the fragrance is a reflection of his childhood nostalgia. His main goal? To pay tribute to Mumbai's rich cultural heritage and evolving energy. "From a young age, almost as soon as I was born, I would often travel to India to spend time with my grandmother in Chembur, Mumbai," Gorham said in a press release. "I have very vivid childhood memories of my experiences there — and, after she passed, it wasn't until my 20s that I returned. When I did, it looked extremely different, but still felt extremely familiar. With Mumbai Noise, I wanted to express that idea: to present an exploration of the city today, anchored in my memories of its past."
With middle notes of sweet tonka beans and bitter coffee, and base notes of musky sandalwood and agarwood, the scent is reminiscent of Chembur's streets, often filled with a haze of incense and burning woods. The fragrance's top note is davana, a herb native to India that evokes a sweet tea-like scent similar to dried fruit once it's steam-distilled. Overall, Mumbai Noise is a smoky and spicy mix of intense flavors that leaves a familiar lingering scent.
Image Source: Ashish Shah